Vikings Season 2 Revealed Why Bjorn Would Take So Long To Die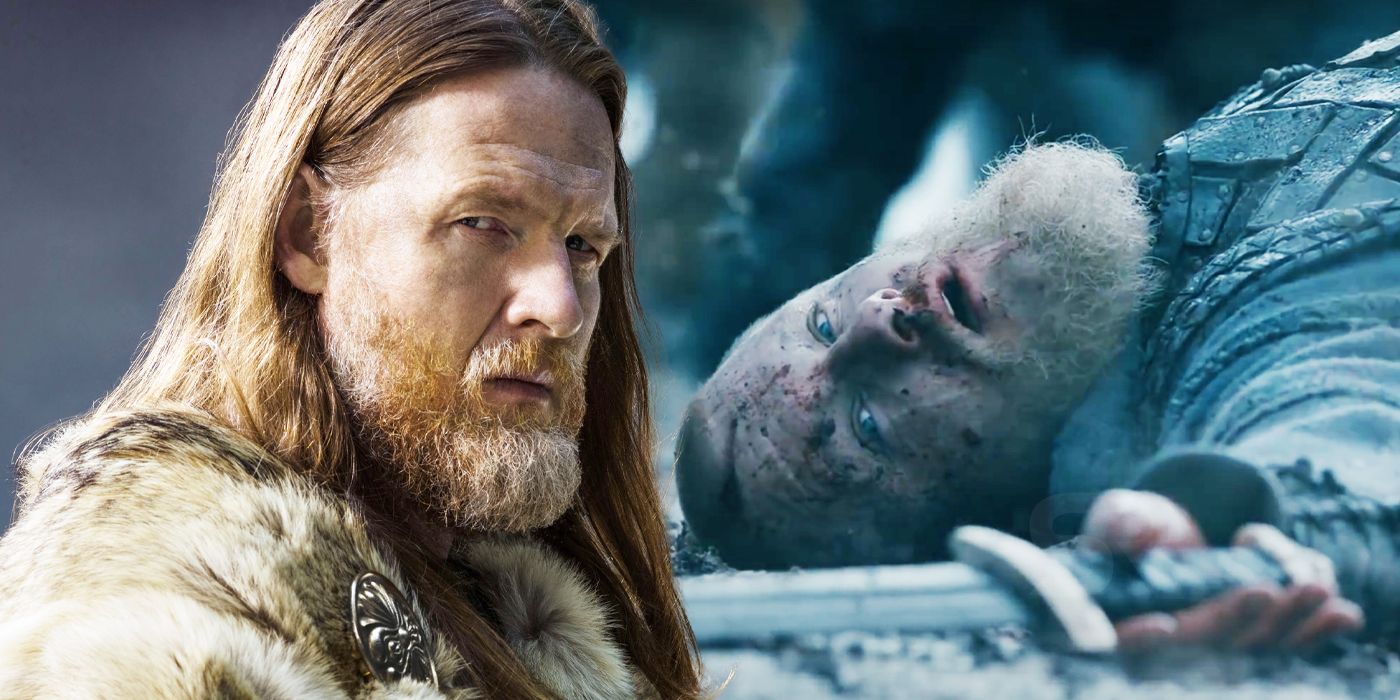 Vikings wasn't safe from moments of foreshadowing, and one in season 2 teased how hard it would be to kill Björn Ironside. Created by Michael Hirst (The Tudors), Vikings premiered on History Channel in 2013, and even though it was initially planned to be a miniseries, it was so well-received that it was quickly renewed for a second season. Vikings maintained its popularity for years, and it came to an end in 2020 after six seasons full of drama, betrayals, and battles.
At the beginning of Vikings, it focused on the story of legendary Norse figure Ragnar Lothbrok (Travis Fimmel) and his travels and raids alongside his Viking brothers, from the beginning of the Viking Age (marked by the Lindisfarne raid, as seen in season 1) onward. As the series progressed, Vikings shifted its focus to Ragnar's sons and their own journeys, making them the protagonists, especially after Ragnar's death in season 4. Ragnar's sons led the series until its final episode, and they were at the core of many conflicts and battles, but there were two that became the main characters after Ragnar's departure: Ivar the Boneless (Alex Høgh Andersen) and Björn Ironside (Alexander Ludwig).
Related: Who Is Bjorn's Real Father On Vikings? Why It's Probably Rollo (Not Ragnar)
Both Ivar and Björn met their fate in Vikings season 6B but in different ways, even though both were in battle. Ivar, who became the villainous figure of the series due to his violent ways and thirst for power, died in battle when he jumped in after seeing his brother Hvitserk (Marco Ilsø) exhausted and injured. Ivar urged his warriors to continue fighting and when he turned around he found a young man with a dagger. Ivar told him not to be afraid and so he stabbed Ragnar's younger son multiple times, killing him on the spot. In the finale of season 6A, however, a similar attack took place but between Ivar and Björn. Ivar stabbed his older, half-brother with a sword, and Vikings left viewers with a huge cliffhanger as it was unknown if Björn had died or not – and he proved to be hard to kill, which was teased in season 2.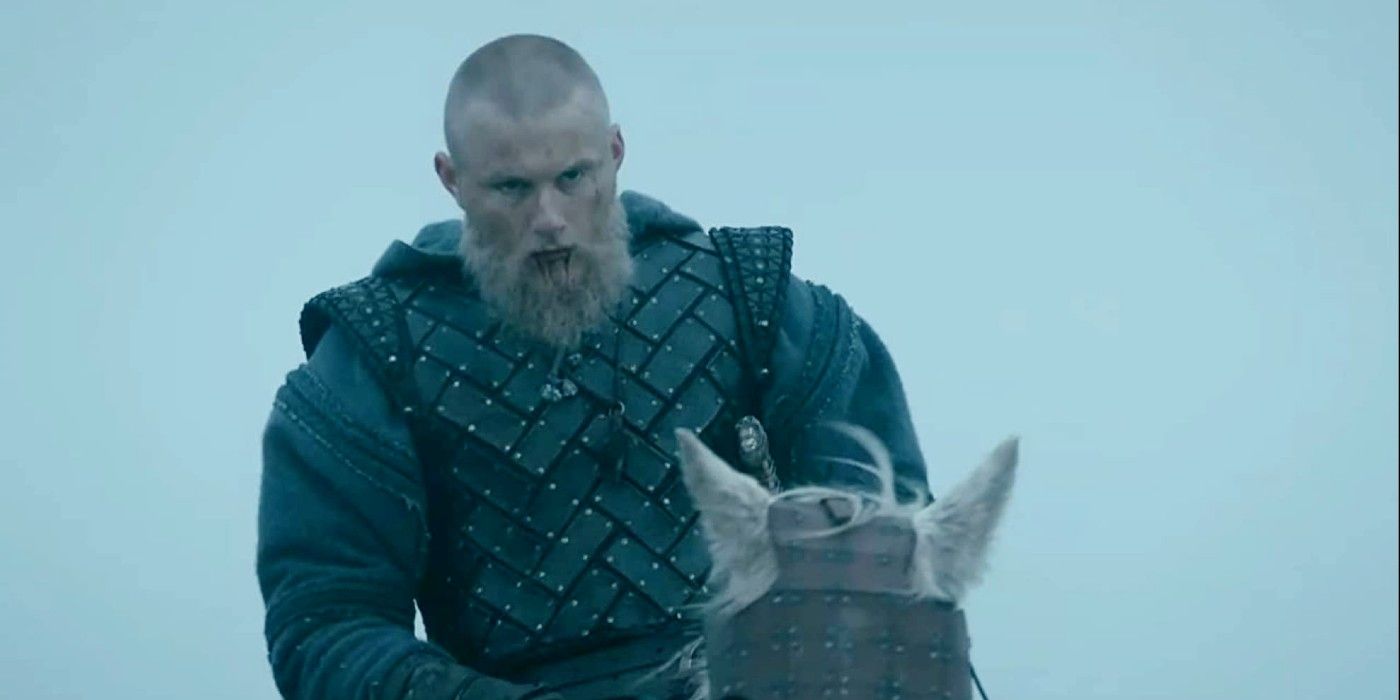 As pointed out by Looper, a line in Vikings season 2 hinted at how hard it would be to kill Ragnar's oldest son, and it turned out to be correct. In season 2's finale, titled "The Lord's Prayer", Ragnar and Floki planned to trick King Horik in order to reveal his true intentions, which were to turn everyone against Ragnar and have him killed. Part of their plan was to invite him to come up with a plot to get rid of Ragnar and Björn as well, but Horik told Floki that Ragnar's son "is a difficult man to kill. Perhaps the Gods are protecting him". After that and through many battles, Björn managed to make it out alive, but in season 6 his time came – however, he didn't die right away. Even though Ivar stabbed him with a sword and the final shot of season 6A's finale made it look as if Björn didn't make it, he returned in 6B's premiere episode. Björn was severely injured but it took a couple of days for him to die, proving that Horik was right.
Of course, whether Björn was protected by the Gods or he was simply a tough guy is up to every viewer, though with all the mythological presence throughout Vikings it wouldn't be surprising if there really was a fantastic element influencing Björn's survival, such as Odin or other Gods looking after him. Björn will be remembered as one of the toughest and most popular characters in Vikings, and who fans were sad to see go.
Next: Vikings: How Every Main Character's Death Compares To Real Life