What Genshin Impact Version 2.1's Release Date Is | Screen Rant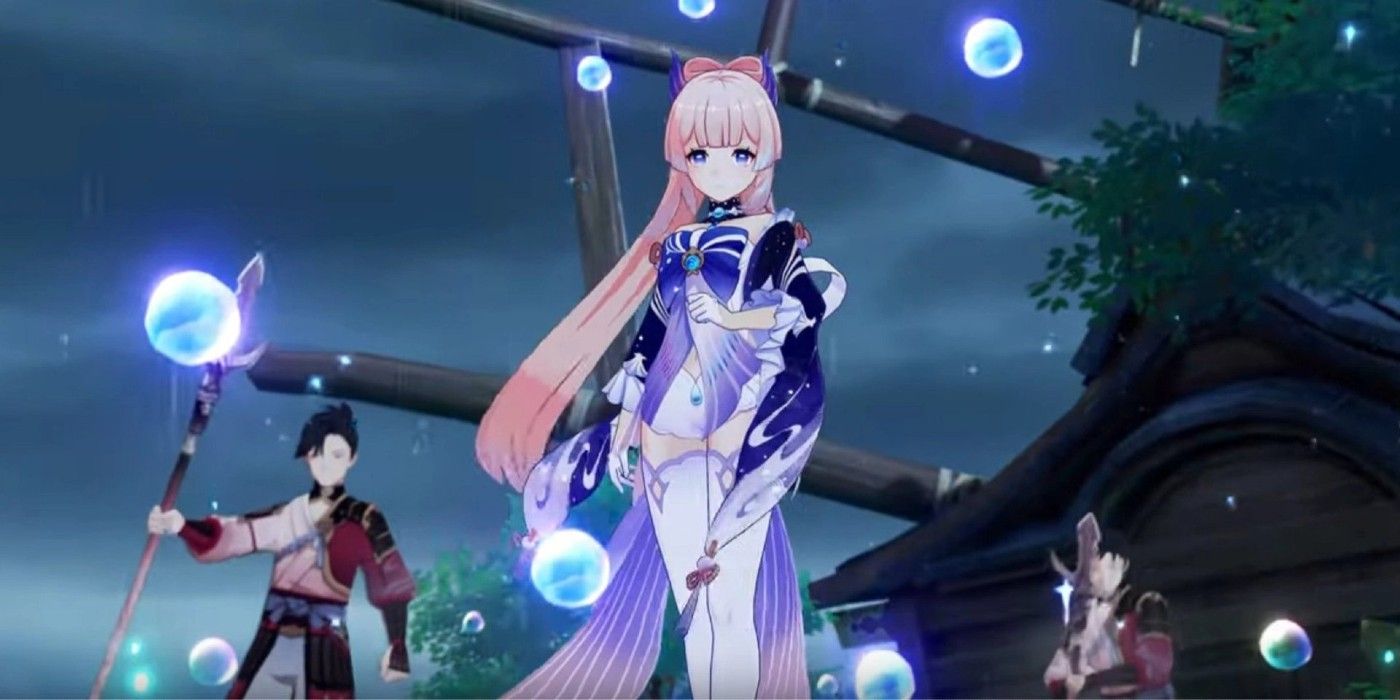 The 2.0 update for Genshin Impact has been out for less than a week, but a lot of fans are already looking ahead to see what's next. As usual, developer miHoYo has also released a few teases of upcoming content as well. So, when is Genshin Impact 2.1's release date - and what's confirmed already?
Even before Version 2.0 released, leaks and rumors were already starting to surface online regarding 2.1. Some of the latest alleged leaks point toward fishing being added to Genshin Impact, as well as the expected Serenitea Pot and crafting changes that usually appear. Additionally, fans can expect a continuation of the Inazuma storyline, and miHoYo has already shown off character teases for Raiden Shogun, Kokomi, and Sara. Additional weapons and Artifacts also seem likely for Version 2.1 when it arrives.
Related: Genshin Impact 2.1: All Confirmed New Playable Characters
For now, it's unclear if Version 2.1 will also add in more areas for players to explore. Currently, three major areas are a part of Genshin Impact 2.0: Narukami Island, Yashiori Island, and Kannazuka. Presumably, other Inazuma zones will open up in future updates, even if that doesn't happen in 2.1. Additional world bosses, Domains, and limited-time events are all safe bets. And as more people get through the latest content, they thankfully won't have to wait too much longer for Genshin Impact 2.1 to release.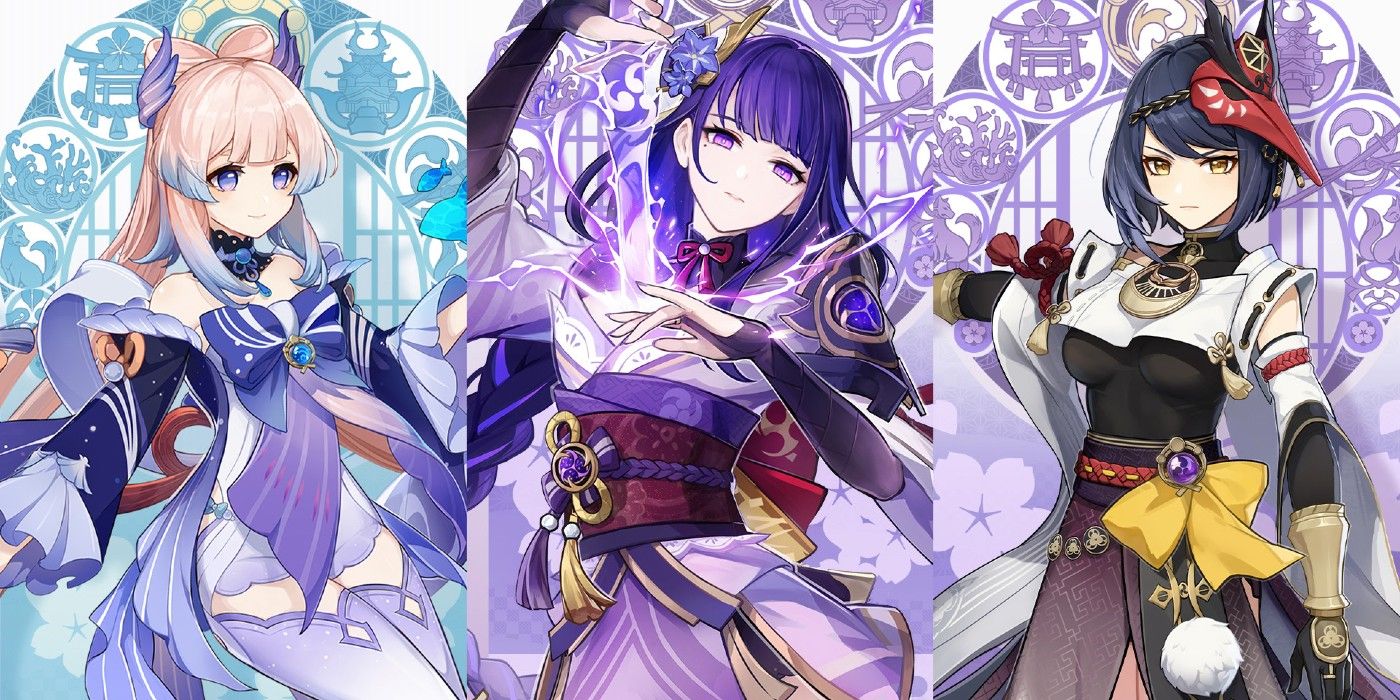 Although miHoYo has yet to officially confirm its release date, Genshin Impact Version 2.1 should be arriving on August 25, 2021. Depending on time zones and regions, some players may have access to it a bit earlier. Since launch, Genshin Impact gets major updates every six weeks. Assuming this trend continues, that means Version 2.1 will arrive exactly six weeks after Version 2.0.
The beta for Genshin Impact 2.1 is also underway, so more leaks are likely to start appearing online soon. This was the case with previous version beta tests, so it's to be expected. This is also the likeliest reason why miHoYo has already shared images and information regarding Raiden Shogun, Kokomi, and Sara - even if the company stopped just short of giving them official release dates (or confirming them for the 2.1 content). It's a way for miHoYo to officially tease the characters before they leak online.
In the meantime, there's a lot of new content for players to get through thanks to the Inazuma region, so it's unlikely players will run out of things to do for now. Assuming no unexpected delays occur, fans can anticipate Genshin Impact Version 2.1 arriving on August 25, 2021.
Next: Every New Domain In Genshin Impact 2.0 (& What Their Rewards Are)