Why Mike And Sully Are Secondary Characters In Monsters At Work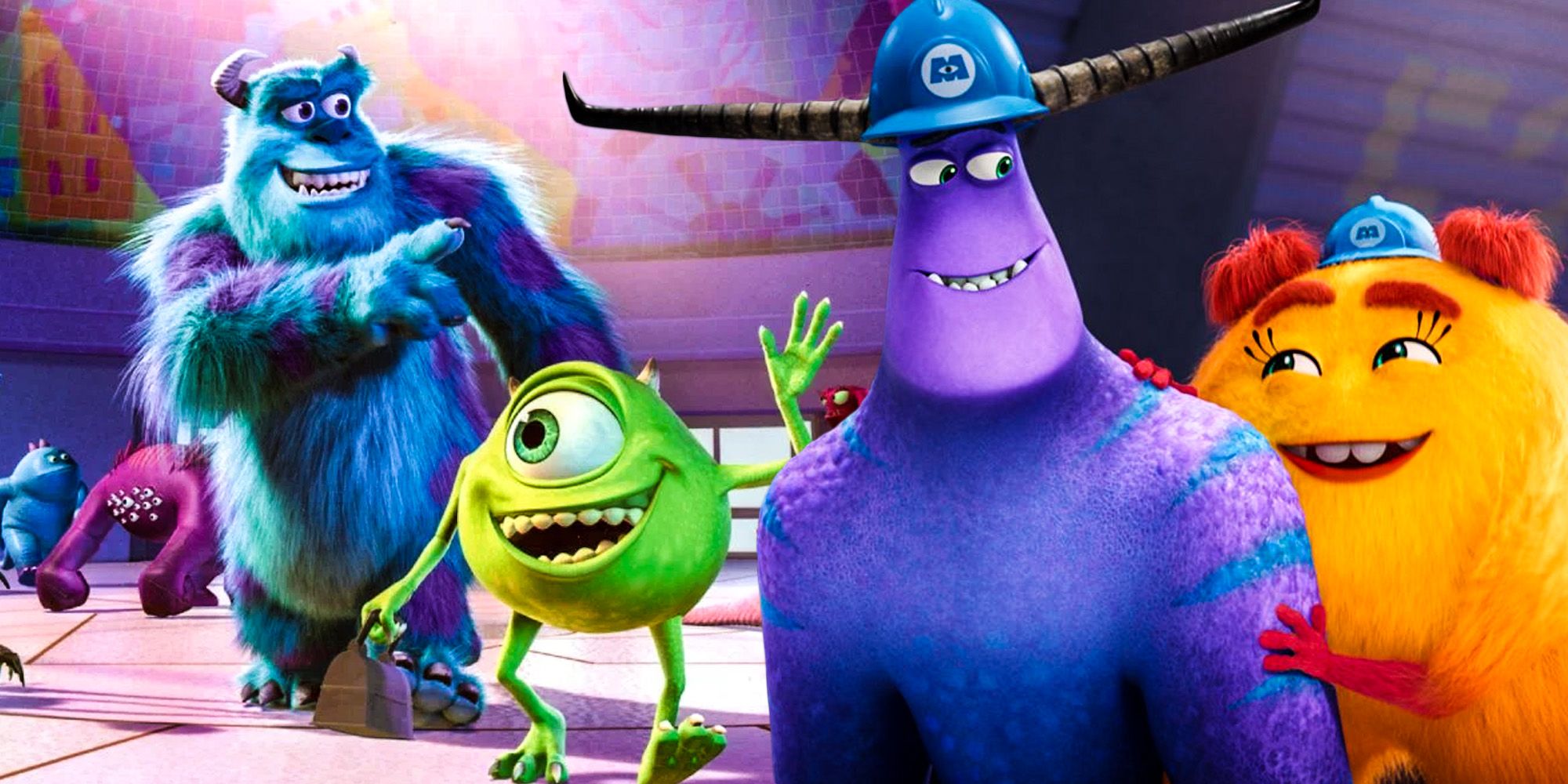 Monsters at Work is now available on Disney+, but why are Mike (Billy Crystal) and Sully (John Goodman) only secondary characters? The streaming show is a sequel to 2001's Monsters, Inc. but takes place before that film's heartfelt epilogue. While the original movie and its 2013 prequel Monsters University were both made by Pixar, this new office-based comedy is produced by Disney Television Animation, albeit with Pixar having given notes on storyboards and animatics throughout its development.
Monsters, Inc. ended with Mike and Sully ushering in a new age for Monstropolis, as the city's power plant switches its source of fuel from children's screams to the sound of laughter. This transition isn't easy for all monsters, as evidenced by new protagonist Tyler Tuskmon (Ben Feldman). Having recently graduated from Monsters University with the dream of being a scarer, Tyler must adapt to the new status quo while working with Monsters at Work's new maintenance team.
Related: Every Pixar Movie Ranked From Worst To Best
Crystal and Goodman are still present to bridge the gap between the old and the new, but Monsters at Work aims to expand its world and further explore life at the power plant. With Mike and Sully already the focus of two Pixar movies, it makes sense the series would decide to go in a different direction, especially given its place in the series continuity. Tyler and his colleagues also provide a fresh perspective on what it would be like working for major characters the audience already know and love.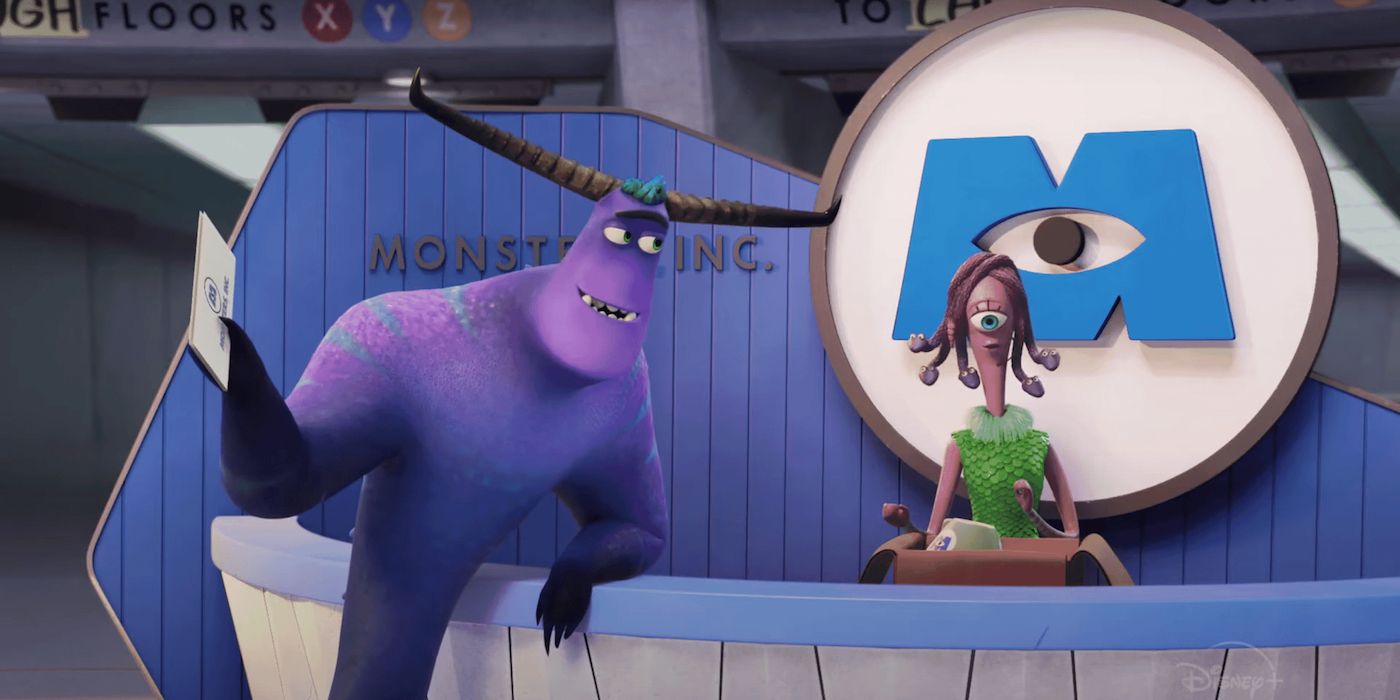 Sully's bond with human child Boo made him the protagonist of the first film, while Mike was given his chance to shine as the lead in the prequel. Their friendship has already been explored in the past and present, and Monsters at Work takes place before the originals' finale with Boo's reconstructed door. Therefore, it would be difficult to find a truly compelling story set within this timespan that didn't feel like filler. Their status as secondary characters could also prevent oversaturation and leaves the door open for them to headline a possible third Monsters Inc. movie. Rather than spend too much time with familiar characters, the showrunners are keen to use the long-form storytelling of a streaming show to broaden the scope of the Monsters, Inc. franchise. Speaking to The DisInsider, director Stephen Anderson reveals how focusing on new characters "made the show an interesting combo of a blank slate and stuff that already existed."
Anderson continues to describe how Monsters at Work provides insight into areas of the workplace that aren't always seen in feature films, while the series is driven more by characters than plot. Tyler's journey of adjusting to life with the MIFT (Monsters, Inc. Facilities Team) and learning how to become a jokester shines a light on how popular characters' actions affect those around them – in this case, the forgotten workers only glimpsed in movies. Using Tyler as the audience's POV enables more time to be spent with Monsters At Work's other new characters, such as co-workers Val Little (Mindy Kaling of The Office) and Fritz (Henry Winkler). This also provides the opportunity to emphasize returning characters in daily workplace operations. Yeti reappears, once again voiced by Pixar regular John Ratzenberger, and Mike's girlfriend Celia Mae (Jennifer Tilly) has now been promoted from receptionist to Laugh Floor supervisor.
Monsters at Work wants to distinguish itself by spending more time with the blue-collar employees and expanding the role of female monsters. While Mike and Sully are fun characters likely to grab viewers' attention, their new position managing the factory separates them from the regular workers they once were. Their mentorship role may be in a secondary capacity but it shows Disney doesn't want to solely rely on Monsters, Inc.'s returning characters to succeed.
Next: How Monsters At Work's Animation Compares To Monsters, Inc.