Why Outer Banks Isn't Actually Filmed In North Carolina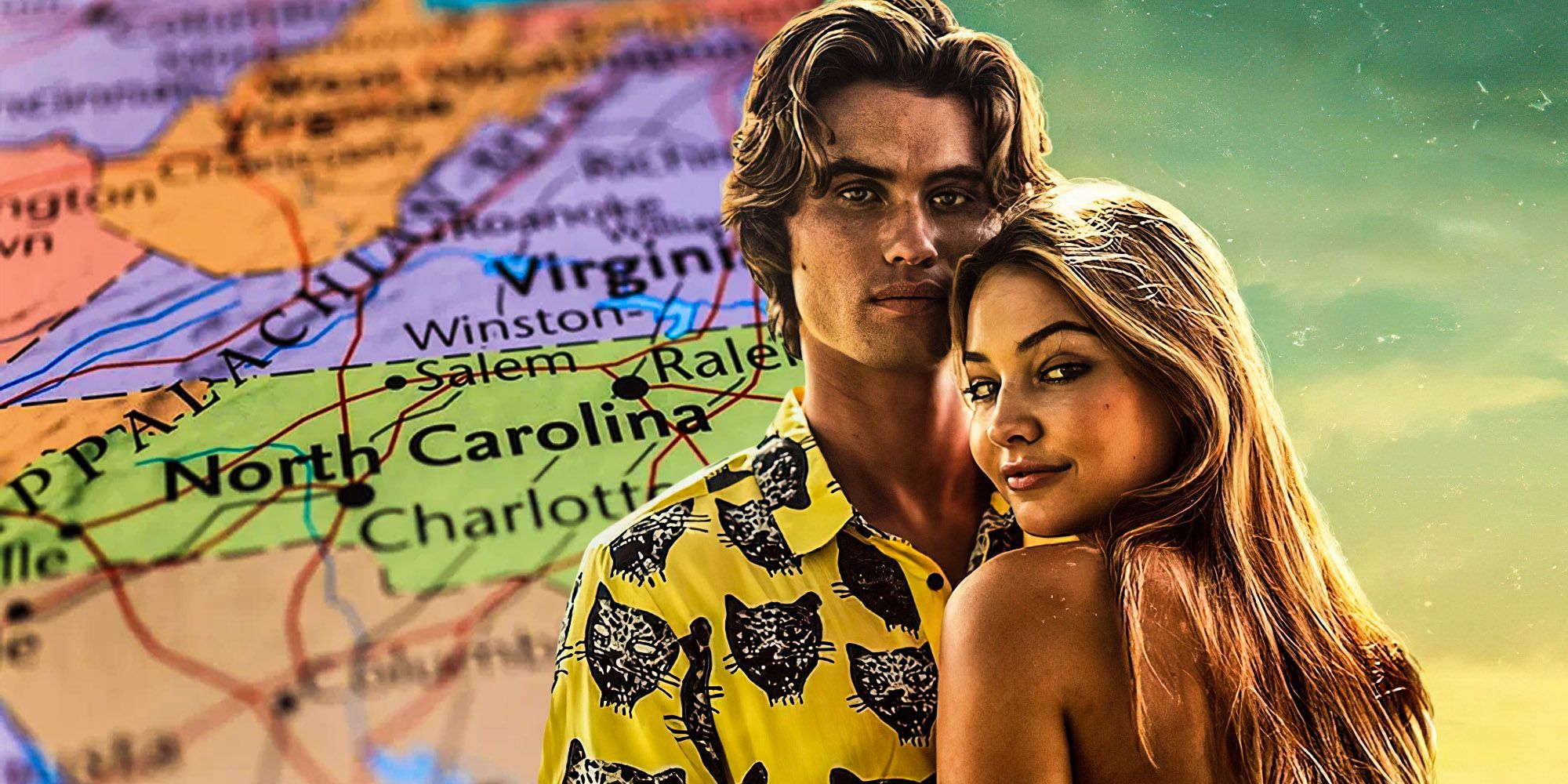 The real Outer Banks is the vacation destination and home to a variety of backgrounds in North Carolina, but why doesn't Outer Banks actually film there? The Netflix series' first season was released in 2019 to a wide viewership among young audiences, while Outer Banks' anticipated second season drops in July 2021. In an almost Goonies-esque premise, a group of teenagers in North Carolina's coastal Outer Banks go on a search for a sunken treasure containing $400 million in gold. The gold-searching Pogues - John B, Kiara, JJ, and Pope - face obstacles from the police and the island's wealthy Kook residents Sarah Cameron, Wade, Rafe, and Topper.
Outer Banks is set on the fictional Figure Eight wealthy section and The Cut working-class part of the real island. While Outer Banks does understand the stark income inequality and gaps between the city's real residents, the concept of Kooks as the rich residents and Pogues as the working-class locals being enemies of the island doesn't really exist like the creators make it seem. In fact, real Outer Banks residents don't refer to each other as Pogues and Kooks, they're simply fun monikers created for the show. The nuances of the true location of Outer Banks are integral to its plot and conflicts but, surprisingly, none of the show is actually filmed in North Carolina.
Related: What To Expect From Outer Banks Season 2
Co-creator and North Carolina native Jonas Pate had envisioned filming in the Outer Banks' nearby coastal city Wilmington, North Carolina, but the state's discriminatory laws prevented such actions. Netflix decided it wouldn't be filming its projects in North Carolina after the state enacted its 2016 House Bill 2 Public Facilities Privacy & Security Act, more commonly known as the anti-LGBTQ+ "bathroom law". The law restricted the use of gender-specific public facilities to only allow those whose gender on their birth certificate corresponds. Controversy and backlash erupted after its enactment, with leading cases from the ACLU and transgender activists. Since North Carolina simultaneously barred local jurisdictions from signing anti-discrimination laws, repealing the bill became nearly impossible. In standing with LGBTQ+ inclusion, Netflix rightly moved filming over to the beaches of South Carolina instead.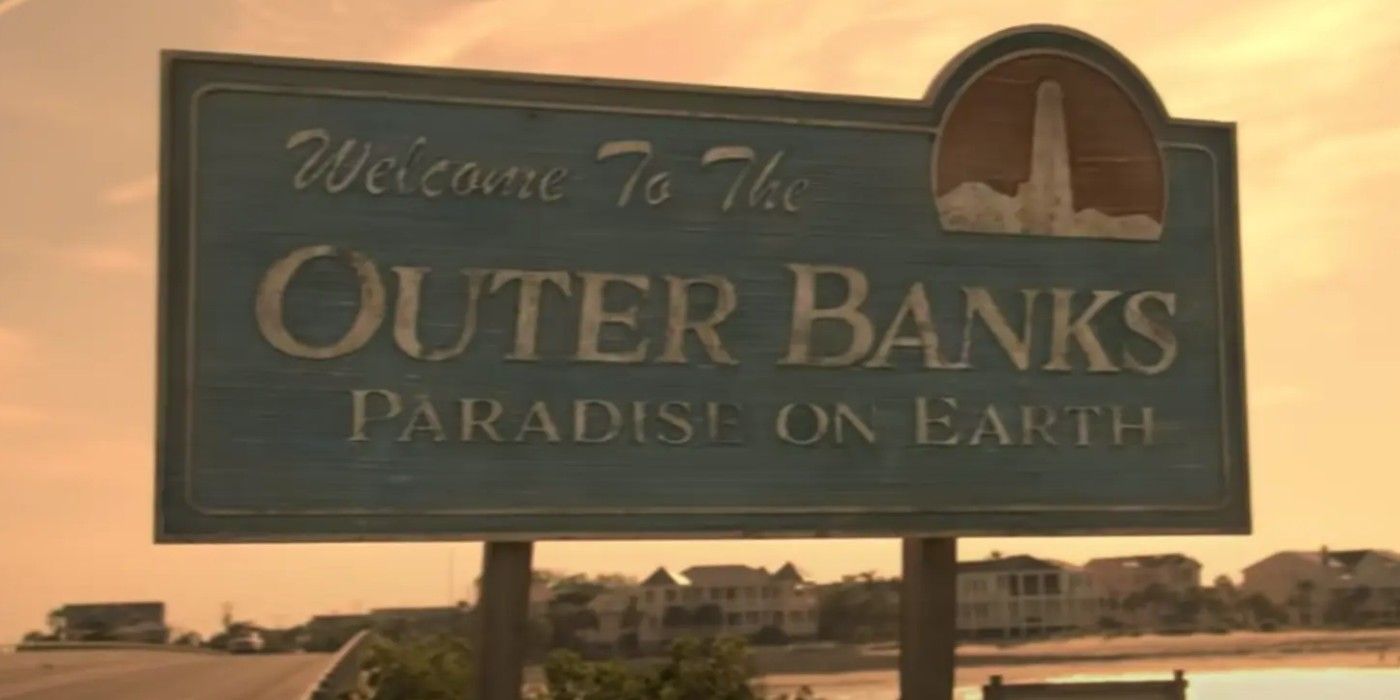 Jonas Pate told Wilmington Star News that while he had even scouted Wilmington for locations and wanted to film there, he believed Netflix made the right call in not subjecting the cast and crew to such discriminatory laws. So that Pate could keep a real piece of North Carolina in the show, he hired local Wilmington residents on the Outer Banks crew, where they commuted to Charleston, South Carolina, for filming. Much of the support for Outer Banks' decision to relocate came from the cast itself, who advocated for inclusion over geographic accuracy. While the beaches of Charleston, South Carolina were recreated to look like a faux-Outer Banks, real aspects of North Carolina life were still included in the Pogue characters' adventures to improve authenticity, including the state's famous Cheerwine soda and references to UNC.
Although Outer Banks' reasoning for not filming in North Carolina is just, the series also faced backlash for geographic inaccuracies of the state, which the creators took personally. The notable inaccurate scene comes in season 1, episode 4 when John B and Sarah venture to UNC-Chapel Hill in search of her family estate's historical archives. The teens take a ferry from the OBX to seemingly Chapel Hill, which Southern and North Carolina residents quickly pointed out to be impossible considering the college town is landlocked. Pate responded by claiming that an Outer Banks scene in which Sarah and John B take an Uber from the ferry port to Chapel Hill was cut, unintentionally implying that the city is on the coast.