Zoe Jackson & Cat Sullivan Talk All-Stars Returning For Top Chef Amateurs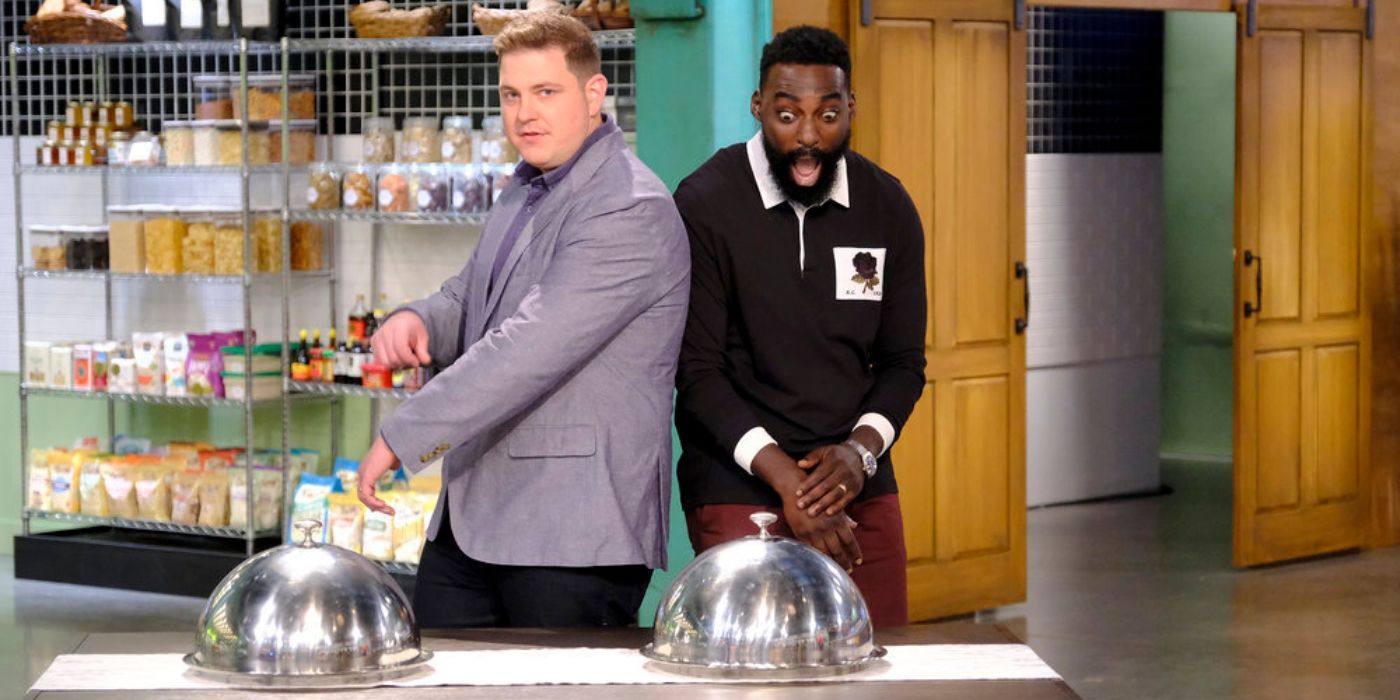 If fans are craving more time with all-star chefs from Top Chef, then Top Chef Amateurs is the show to watch. The spin-off not only features amateur cooks competing in challenges but also a rotating panel of all-star chefs as the judges. The Top Chef all-stars will pair up with the amateurs and help them create their dishes during the challenges, and then choose a winner. The fun series stars fan-favorites from across every season of Top Chef.
Top Chef has a tradition of keeping it in the family. The series always maintains close relationships with a number of food critics and acclaimed chefs, as well as past contestants. Former contestants have returned to compete in later seasons and other spin-offs like Top Chef All-Stars and Top Chef Masters. Most recently, a group of all-stars was the judging panel for Top Chef: Portland. Now many of the same chefs are returning once again for Top Chef Amateurs. Zoe Jackson and Cat Sullivan, executive producers of Top Chef Amateurs and longtime producers on Top Chef, spoke to Screen Rant about who will be on the new series and why.
Related: Where To Eat Dishes From Top Chef Portland's Final Three
The all-star chefs slated to be on Top Chef Amateurs are a mix of fan-favorites, finalists and winners. "Outside of All-Stars, you don't really get to see that many people from different seasons interacting with each other," explained Zoe, noting that the experience will be fun for fans of the show. She continued, "They're really funny with each other." The group includes contestants from early seasons like Jen Carroll and Dale Talde, as well as chefs from the last few seasons like Gregory Gourdet and Stephanie Cmar. Some amateur cooks will have the honor of working with a Top Chef winner, like Melissa King, Joe Flamm and Richard Blais. Also joining the party are Kwame Onwuachi, Shirley Chung, Eric Adjepong, Tiffany Derry and Issac Toups.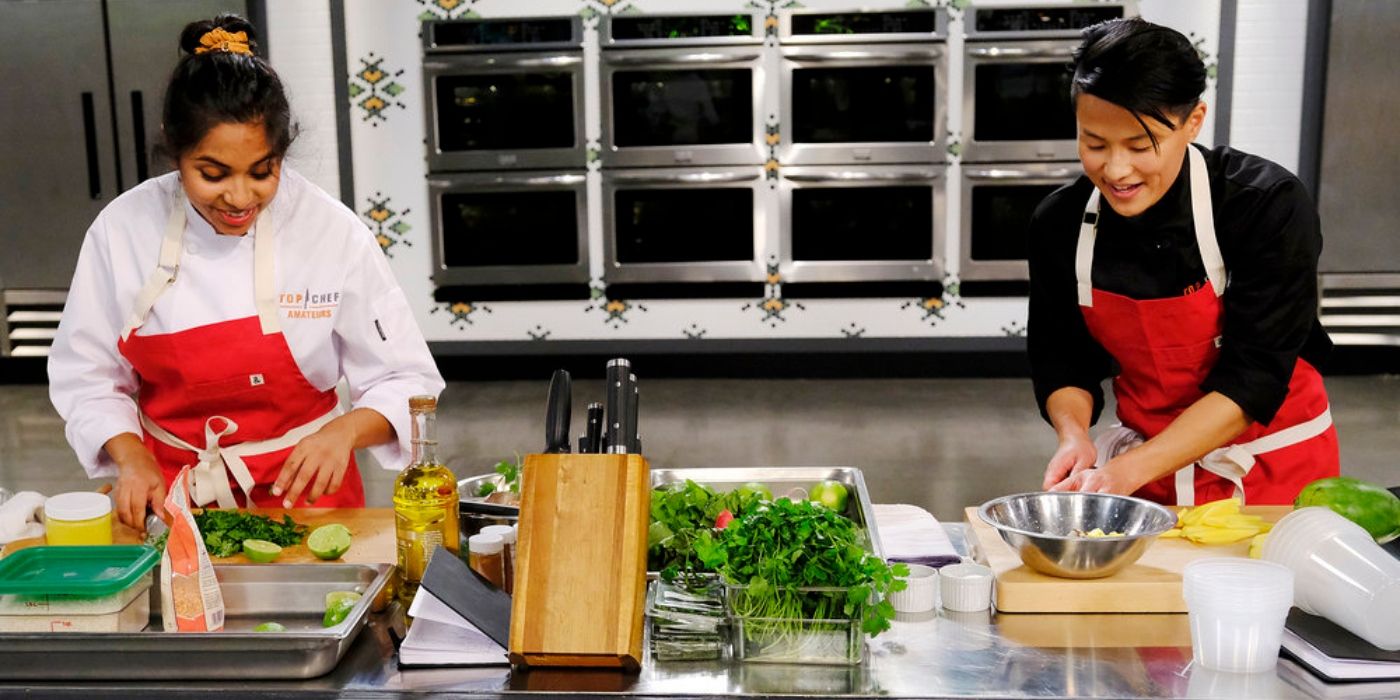 Zoe and Cat emphasized that Top Chef Amateurs is all about giving the amateur cooks the full Top Chef experience, and the all-stars are a big part of that. "From being paired with an alum and getting to cook with them, to being judged by an alum, and Gail being there in the Top Chef kitchen," said Zoe, "Every step of the way, like getting a Top Chef coat put on, we really wanted to make sure that they were getting the experience that would mean something to them." Cat added, "People are just getting to live out their dream on camera in the kitchen with people they've idolized for years." With such a great cast of all-star chefs, each amateur is bound to find one of their favorites to cook alongside.
The new spin-off gives the amateur cooks an amazing experience and is designed to be fun for super fans watching at home too. Watching fan-favorite former contestants get in the kitchen again is always great, and the added challenge of cooking with amateurs just makes it more exciting. Although there are no eliminations in this version of Top Chef, fans will come for the all-stars and stay for the heartwarming stories--and, of course, the food.
Top Chef Amateurs airs Thursdays at 9pm on Bravo.
Next: Top Chef: What to Know About The Winner Controversy & Harassment Claims