90 Day Fiancé: Angela Deem Dances At Hulk Hogan's Son's Pool Party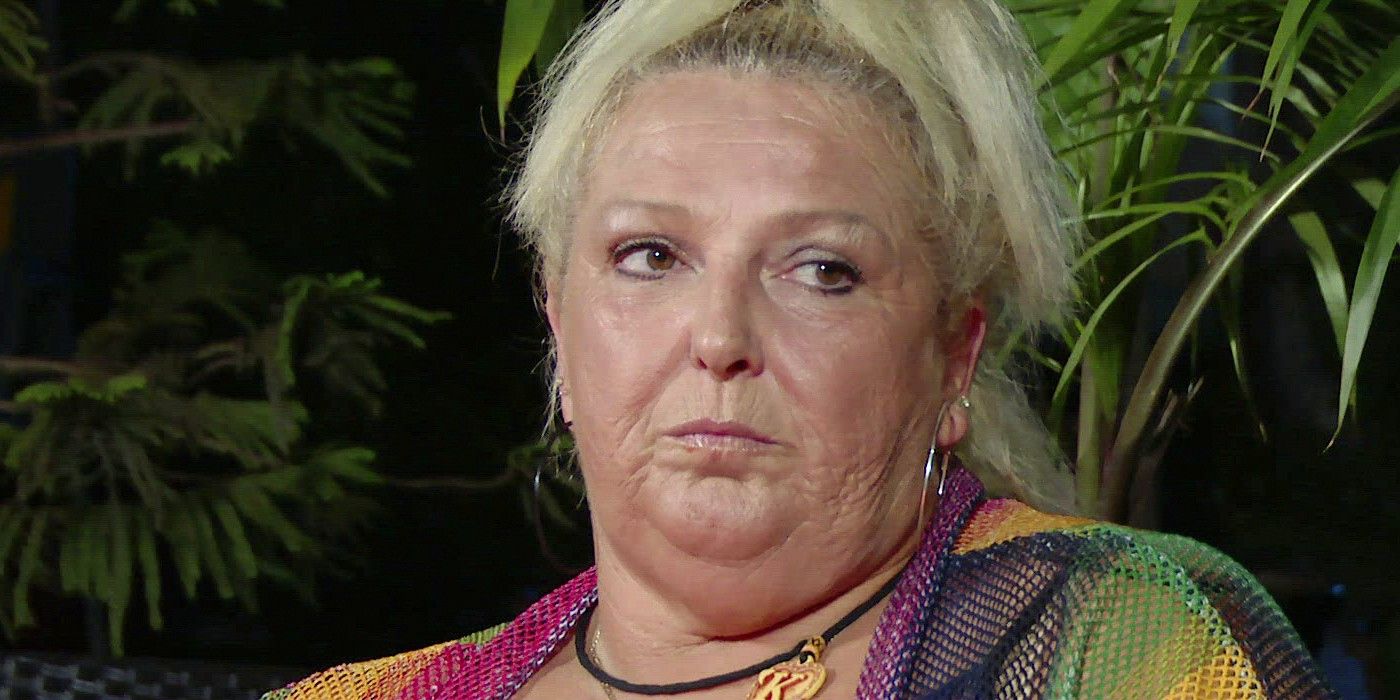 Angela Deem from 90 Day Fiancé has been living her best life after weight loss surgery, from making new friends to dancing at pool parties. The 90 Day Fiancé: Happily Ever After? cast member has created a lot of chaos over her explosive actions in the season 6 Tell-All trailer. Fans, who already were calling out Angela for her abusive behavior towards Nigerian husband Michael Ilesanmi, now want her canceled for her indecent exposure on set. However, Angela has stayed quiet through the controversy as usual and has been busy partying with Hulk Hogan's son, Nick, instead.
Hazlehurst, Georgia, resident Angela has been out and about quite a lot lately. After being spotted in Los Angeles, where she got new treatments done to her face, the meemaw was in New York City filming the Tell-All for season 6. Soon enough, the 90 Day Fiancé celeb shared photos of her meeting with co-star Tiffany Franco Smith in Frederick, Maryland, and was later seen spending time with Debbie Johnson in Las Vegas, where she celebrated Nick Hogan's birthday. The photos and videos that followed on Angela's Instagram caused quite a stir. Angela was called a hypocrite for channeling her inner "sexy meemaw" considering that she would have bashed Michael had it been him in her place.
Related: 90 Day Fiancé: Signs That Angela Deem Is A Major Hypocrite Sometimes
But 90 Day Fiancé celeb Angela clearly lives without a care in the world and has continued to ignore the negative remarks by now posting a video of herself in a pool. Angela shared a TikTok video on her official page, captioned, "Happy birthday Nick Meemaw love yall #love my family#nick and tana rock." Angela thanked Nick and his girlfriend, Tana Lea, in the video as well by writing, "omgggg I had the best time." Also featured in the clip is Colt Johnson's mother, Debbie. The video shows Angela wearing a white and red swimsuit as she flaunts her moves in a pool.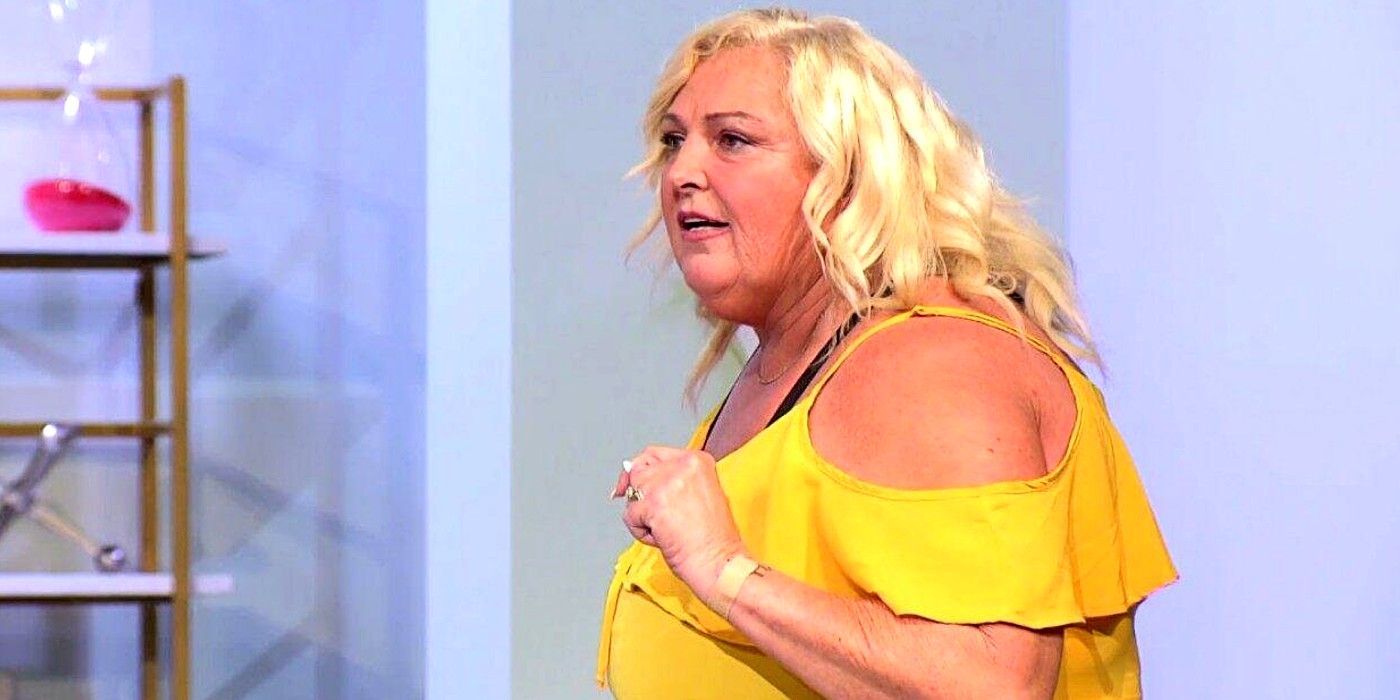 In the comments, 90 Day Fiancé fans approved of this fun side of Angela and observed how happy she looks after her life-altering surgery. Apart from messages calling Angela "great" and "amazing," fans have mentioned that she's "glowing," with someone also writing, "I support u." Although Angela knows that she will be subjected to comments about hypocrisy, the teaser for the Tell-All didn't really make things easier for her by revealing Michael does have a problem with her hanging out with other men, especially Dr. Obeng.
Angela keeping Michael on a short leash and dangling citizenship over his head has been a common cause for fans wanting the couple to get divorced and end the toxic relationship for good. The Tell-All too has proven how aggressive Angela gets when Michael tries to talk over her. Apart from flashing her breasts to the camera and shocking the cast and crew at the 90 Day Fiancé: Happily Ever After? Tell-All, Angela has also raised red flags for accusing Michael's aunt, Lydia, of sleeping with him. Regardless, Angela is best known for creating the most drama during Tell-Alls. And this time around, the 90 Day Fiancé star doesn't disappoint.
Next: 90 Day Fiancé: Angela Deem Trashed For Refusing To Break Tacky Habit
Source: Angela Deem/TikTok