90 Day Fiancé: Angela Says 'I'm Done' To Michael After Obeng & Lydia Drama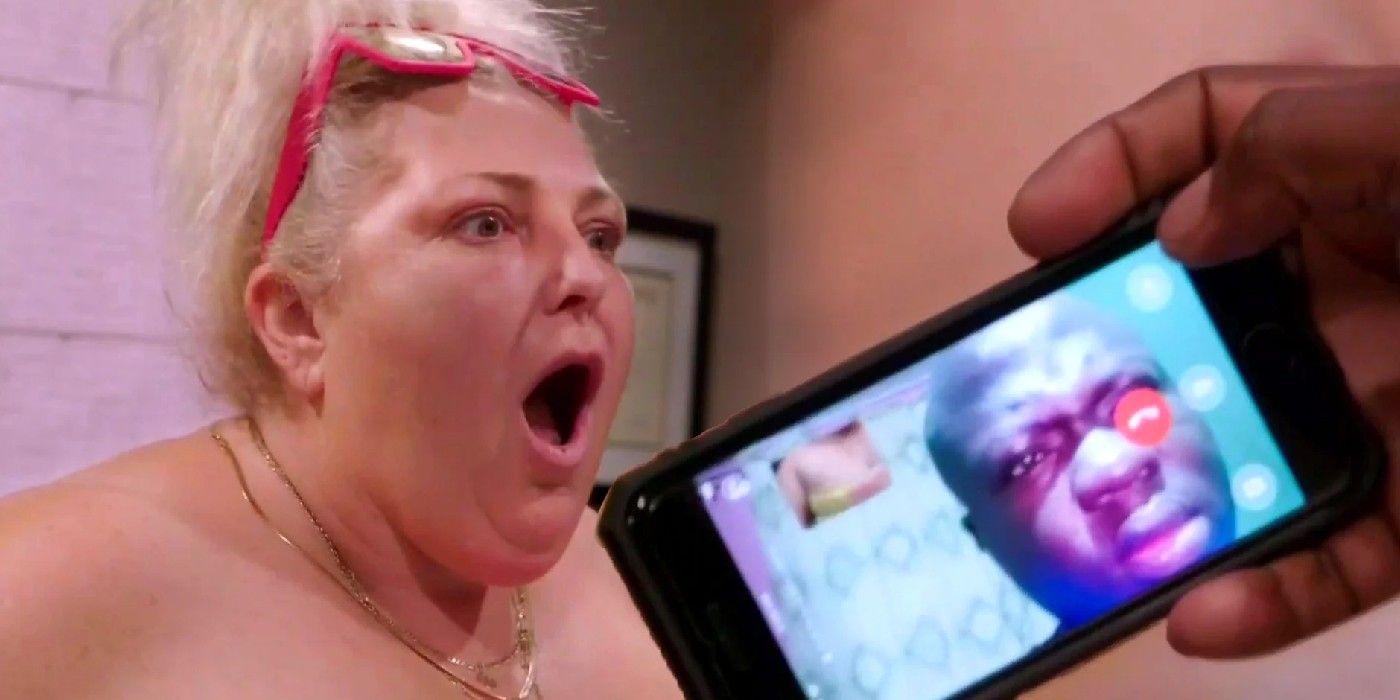 90 Day Fiancé: Happily Ever After? star Angela Deem broke up with Michael Ilesanmi during the Tell-All following their fight over Dr. Michael K. Obeng and Aunt Lydia. Angela's weight loss surgery journey and Michael's opposition became their highlight for season 6. The same led to trust issues between the couple, with Angela lashing out at Michael for not supporting her. During the season 6 Tell-All, the 90 Day Fiancé celeb was accused of cheating with Dr. Obeng, and Aunt Lydia spoke of Michael and Angela's debatable baby plans. But amid the flashing and storming off the reunion set twice, Angela also ended things with Michael by saying, "I'm done."
Part 1 of the 90 Day Fiancé: Happily Ever After? Tell-All was a scandalous one, thanks to Angela's aggressive antics. While she debuted her 120-plus pound weight loss in a red jumpsuit, Angela was asked by Michael about her proximity to her plastic surgery doctor Obeng. An aggravated Angela denied anything despite having gone back home with Dr. Obeng after a party and blamed Michael for hiding his whereabouts from her instead. Meanwhile, Aunt Lydia not being pleased with "sexy" Angela, who's not having kids, made the 90 Day Fiancé meemaw act indecently on set and leave angrily.
Related: 90 Day Fiancé: Angela's Weight Loss Hypocrisy Continues To Be Called Out
However, after returning to set and admitting she was vulgar, 90 Day Fiancé: Happily Ever After? star Angela also split up with Michael as per her Tell-All tradition, as noted by fan @ThePJBentley on Twitter. Angela claimed it was Michael who'd asked her to be careful of Aunt Lydia when they first started talking on Facebook. Hazlehurst, Georgia, resident Angela had an issue with Michael asking her to hush instead of Lydia as she declared, "I don't want a divorce. I just do what I want to do. I had married in Nigeria. It ain't legit here." TLC cast member Angela shocked her co-stars as she said, "**** you. Have a good life," and left the Tell-All again as she muttered, "We're done."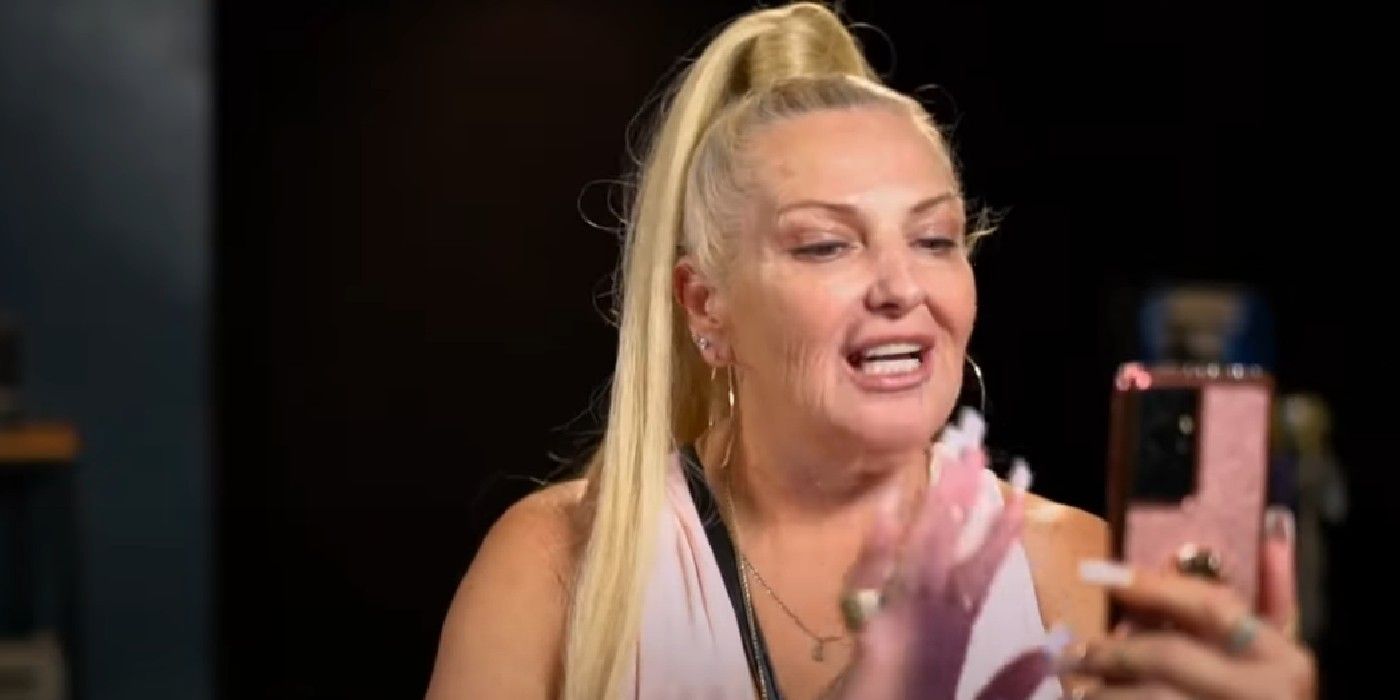 Michael kept asking, "For what?" Angela walked backstage and repeated, "Seems like when we got married, somebody's in his ear." Angela then got a call from Michael in the middle of a confessional, which she answered before saying, "Kiss my a**," and telling him that she's "not mad." According to Angela, Michael was free to start his life in Nigeria because this was as far as she was willing to go. "I'm not doing this no more," Angela told Michael, and again started screaming at him over the Aunt Lydia drama. "Michael, I'm done," she announced (via @UtleyYATM on Twitter) before adding, "I'm going out. I'm in my hot outfit." Angela commented she was going to get "some good attention" in New York, said "good riddance" to Michael and disconnected the call.
Fans who have been wanting Angela off 90 Day Fiancé for quite some time are hoping that this is the last they see of her after the breakup. However, Angela and Michael have a history of calling quits on the show, and there's a chance of her returning. Some fans are wondering if Angela will head to 90 Day: The Single Life after 90 Day Fiancé: Happily Ever After? as she and Michael are not on good terms. The over-the-top attitude and crass language have been taken too far by Angela this season. But what happens once Michael's visa gets approved and if he's still interested in Angela then will be interesting regardless.
90 Day Fiancé: Happily Ever After? airs Sundays at 8pm on TLC.
Next: 90 Day Fiancé: Angela Deem Calls Dr. Obeng 'The Man With A Heart Of Gold'
Sources: @ThePJBentley/Twitter, @UtleyYATM/Twitter