90 Day Fiancé: Angela Wows In Stunning Hair & Makeup After Tell-All Drama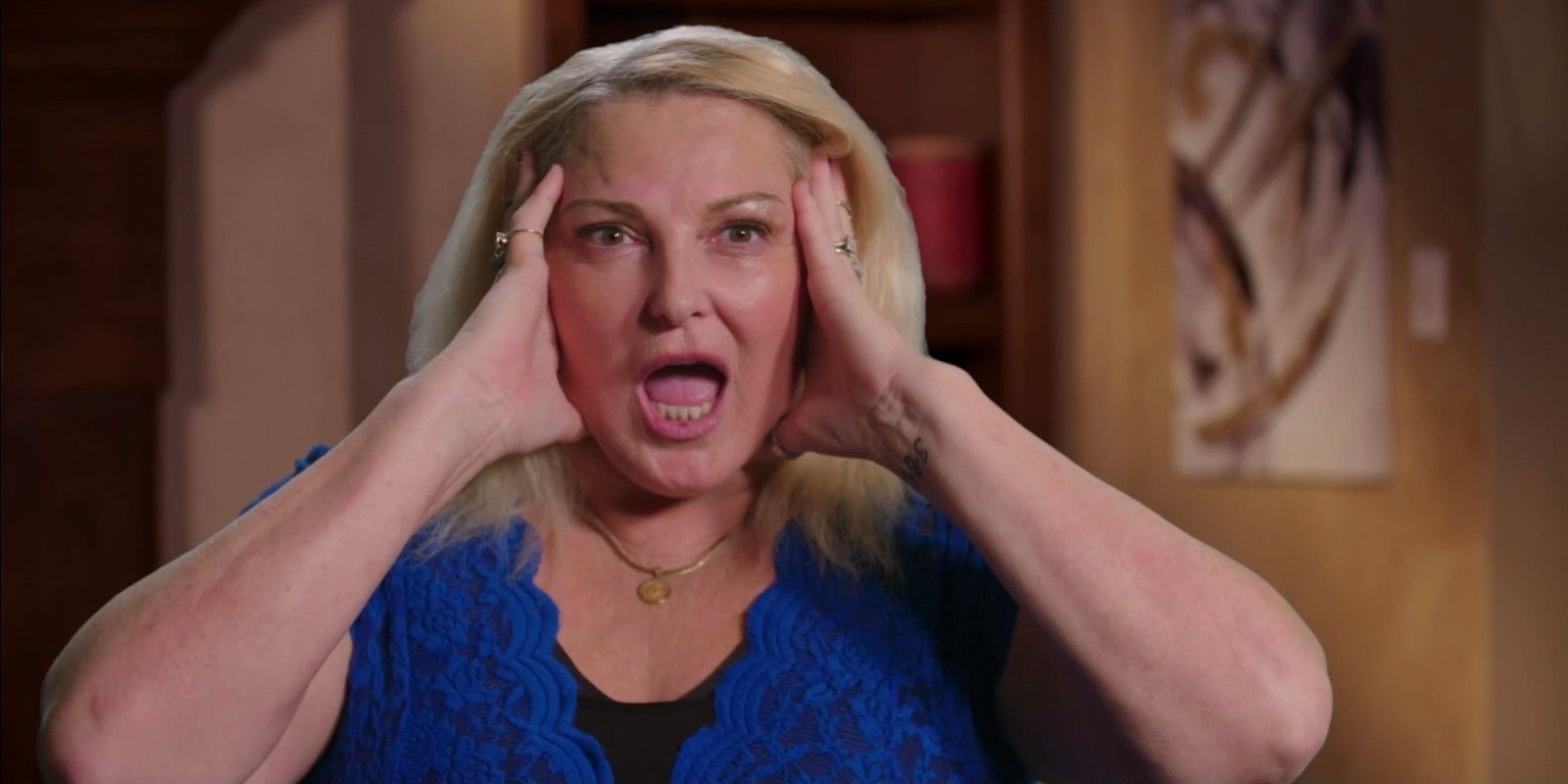 90 Day Fiancé star Angela Deem flaunted her impressive look in her latest Instagram picture. It doesn't seem like the reality TV star is worried about the backlash she has been receiving on social media for her inappropriate behavior at the Tell-All. Last season, Angela got weight loss surgery because she was concerned about her health. However, she was dragged by fans when she didn't quit smoking before the surgery. She received even more backlash when she disregarded her doctors' advice and resumed smoking just after her life-threatening surgeries.
Many 90 Day Fiancé viewers called Angela a hypocrite for blaming her husband, Michael Ilesanmi, for her 40-year-old smoking addiction. The 55-year-old meemaw was not only criticized for neglecting her health but also for her verbally abusive behavior towards her Nigerian beau. During the Tell-All, Angela fueled romance rumors with her plastic surgeon, Dr. Michael Obeng. When her husband questioned her about it, she tried to distract everybody's attention by showing off her breasts to the cameras. She stormed out of the studio in anger and returned only for a brief moment.
Related: 90 Day Fiancé: Why Cast Avoids Calling Out Angela's Offensive Actions
Angela was already getting a lot of flack on social media for her offensive and disrespectful actions towards Michael. She is now being slammed for avoiding questions during the Tell-All and walking out in a temper twice. Despite the criticism, she isn't planning to lay low on social media. In fact, Angela is showing off her new makeup and hairstyle on Instagram. Angela's makeup looks good as it is quite minimal and less cakey. But 90 Day Fiancé star Angela avoided experimenting with a new hairstyle and sported her signature blonde high ponytail. While posing with her makeup artist, Angela captioned the picture, "Love this girl she definitely [has] the best hair and makeup. Muah."
The TLC star is wearing a yellow-colored top with a couple of gold necklaces. Her wrinkles are visible in the picture, but it seems like she has got the excess skin removed from under the chin. A fan complimented Angela's fresh look and wrote, "Looking great! Eat your heart out, Michael." Another fan said, "I am so proud of you and what you've accomplished!!!" Someone else praised Angela by saying, "Girl you look fantastic, but stop yelling so darn much; you're gonna give yourself a heart attack."
Even though Angela looks beautiful, many 90 Day Fiancé fans can't get over her mean behavior. The fans said that Angela could spend thousands of dollars beautifying her exterior, but she would still be mean inside. Hopefully, Michael's wife will work on herself and try to understand why fans are so furious at her. However, considering Angela's recent actions, it doesn't seem like she is willing to spend time on some introspection. A few weeks back, the 90 Day Fiancé celeb called her critics "idiots" and affirmed that they could cancel her, but she isn't going anywhere.
Next: 90 Day Fiancé: Angela & Dr. Obeng Shock Fans By Going Live During Surgery
Source: Angela Deem/Instagram