90 Day Fiancé: David Murphey Surprises Fans By Meeting Another Co-Star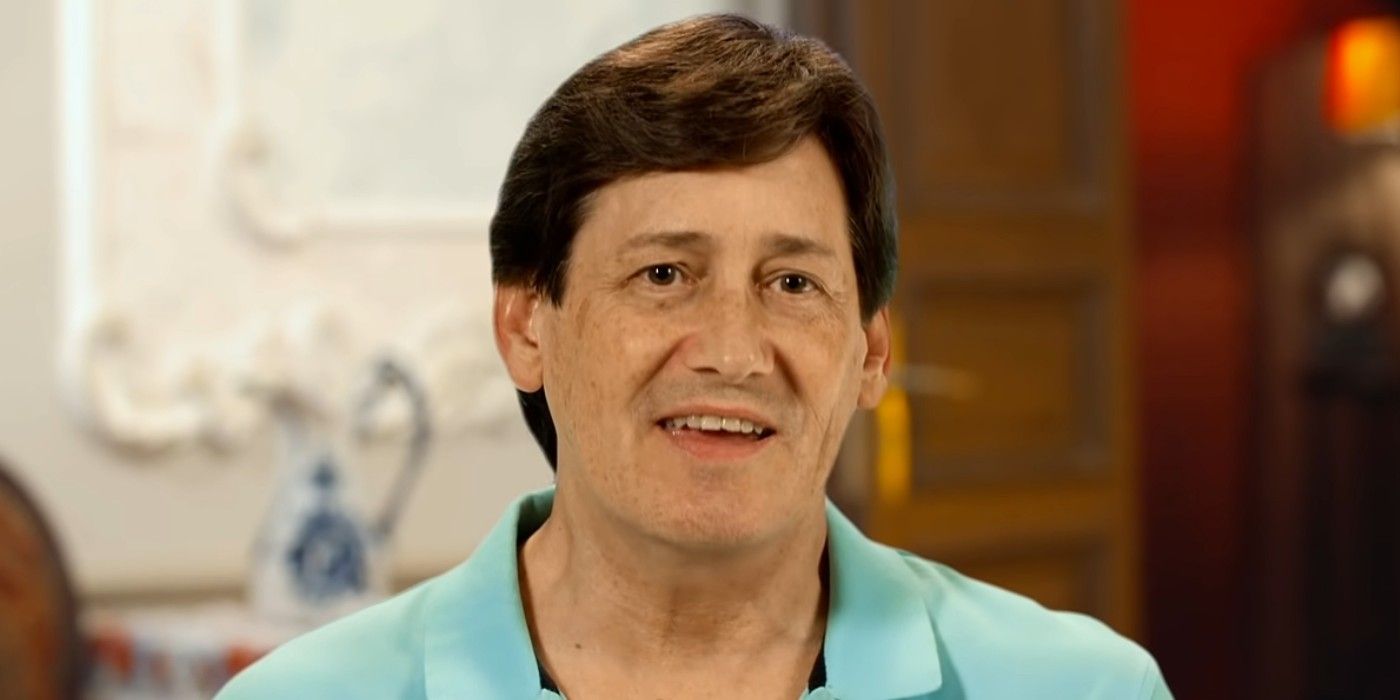 David Murphey from 90 Day Fiancé finally surfaced on social media with one of his co-stars, Colt Johnson. David was featured on 90 Day Fiancé: Before The 90 Days season 4 with his Ukrainian girlfriend, Lana. Many viewers didn't believe his love story because he only talked to Lana through an international dating website, and he never met her in person. During the show, he went to Ukraine to meet Lana. But she didn't agree to meet him until the very end of the season.
It was surprising for many 90 Day Fiancé fans to see David and Lana get engaged soon after meeting each other in person. Even though the couple got engaged on the show, they aren't planning to get married. A few months ago, David gave an update about his relationship with Lana. The retired computer programmer told 90 Day Fiancé viewers that he hasn't applied for Lana's K-1 visa, but she will come to the United States on a tourist visa. The duo is planning to spend some quality time together in Cancún. When fans asked, David said that he could go to Ukraine to meet Lana, but she has recently started working as a police investigator and hardly gets time off.
Related: 90 Day Fiancé: Why Larissa Lima Keeps Comparing Colt Johnson To Eric
While laying low on social media, David is enjoying his retirement in Las Vegas. He was recently seen with another 90 Day Fiancé star, who also hails from Sin City. It seems like Colt and David were spotted by a fan who snapped a photo of them together while they were at Babystacks Café in Las Vegas. 90 Day Fiancé alum Colt reshared the fan's picture on his Instagram and tagged David. He is sporting a new look with a long beard and hair, and looking much slimmer than his appearance on the show.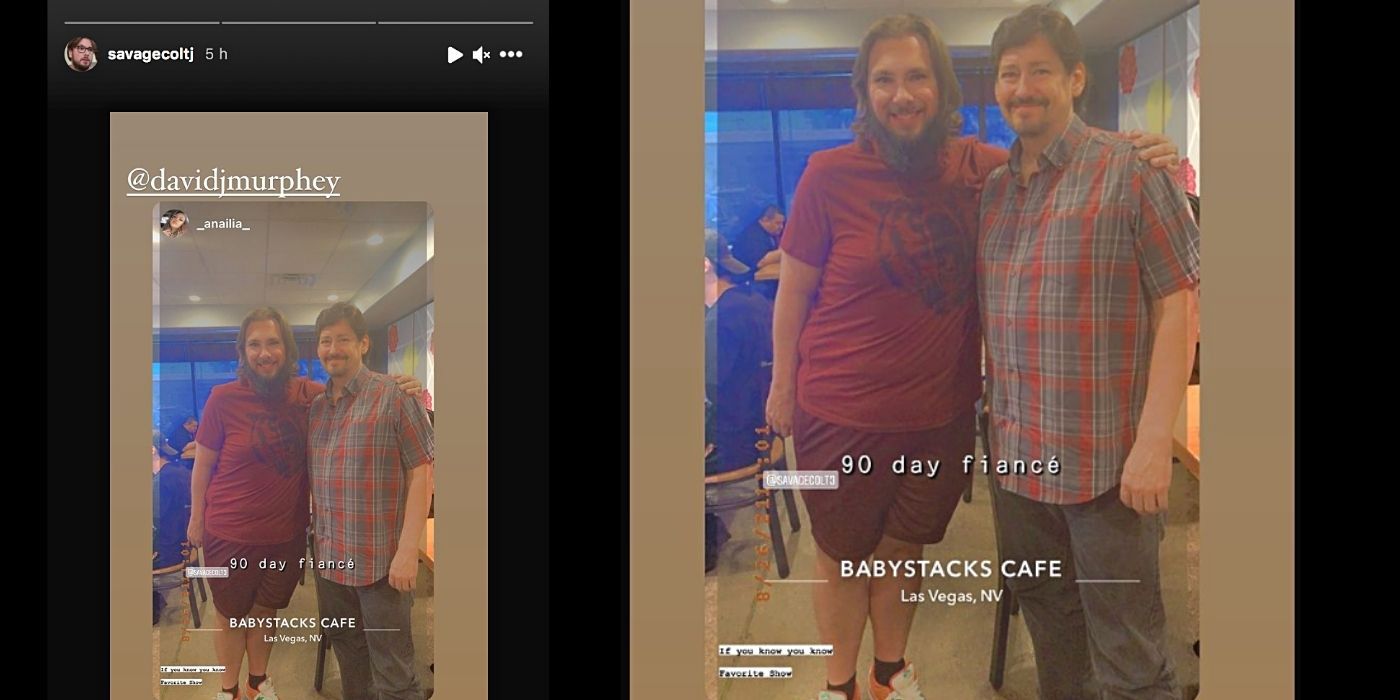 It is great that his weight loss regimen is working for him. After getting married to his longtime best friend, Vanessa Guerra, Colt is looking very happy, and he has an unexplainable glow on his face. David is also sporting a charming look and wearing a red and gray-colored plaid shirt. Many 90 Day Fiancé fans were surprised to see this duo together because they never appeared in the same season. A fan said (via @90dayfiancefanatics2 on Instagram), "Omg I'm speechless." Another fan commented, "#TLCsFinest." Other fans think that Colt is looking like "the lion from Wizard of Oz," and he should cut his beard.
Colt and Vanessa might not be featured on any 90 Day Fiancé spin-off because they seem to have a great relationship, and their fights might not be able to attract many eyeballs. But David and Lana may appear in the next season of 90 Day Fiancé: Before The 90 Days. They are willing to be on the show, and Lana is learning to speak English. Besides, their unusual love story is still one of the major talking points for many 90 Day Fiancé viewers.
Next: 90 Day Fiancé: David Murphey Says He May Have Alzheimer's
Sources: Colt Johnson/Instagram, @90dayfiancefanatics2/Instagram