90 Day Fiancé: Jovi's Shocking Anti-Vax Views On IG Disturb Fans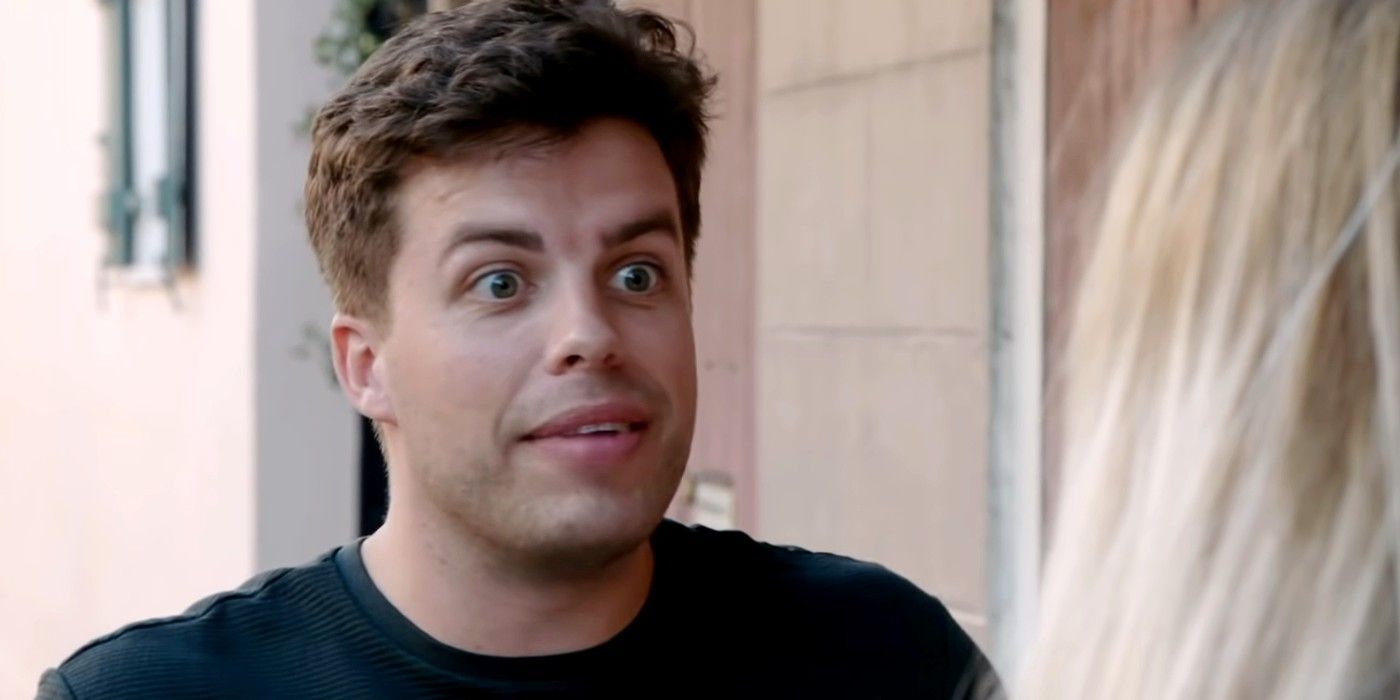 Jovi Dufren has disturbed many 90 Day Fiancé viewers with his anti-vax comments on Instagram. It seems like reality TV star Jovi isn't vaccinated yet, and he doesn't think his state should mandate COVID-19 vaccines. Jovi is already receiving a lot of flack on social media for his irresponsible and selfish behavior on the show. Recently, he was criticized for taking his wife, Yara Zaya, to a strip club, even though she didn't want to go. He then ended up blowing a kiss to the stripper, which upset Yara and many 90 Day Fiancé viewers.
It was surprising to watch Jovi behave like a single party boy when he has the responsibility of a wife and little daughter Mylah. A few days back, Jovi again got dragged for driving without strapping Mylah to the car seat. The 90 Day Fiancé couple filmed a viral TikTok trend with their daughter, which was quite adorable. However, many 90 Day Fiancé fans were shocked to see that Yara and Jovi were sitting in the car's front seats and Mylah was in the center without her car seat.
Related: 90 Day Fiancé: Tiffany Changes Hair Amid Ronald Relationship Drama
Yara and Jovi, who first came across as genuine people, have now become one of the most problematic couples of the franchise. Jovi is getting massive backlash on Instagram for his anti-vax views. He posted a message that New Orleans has mandated proof of vaccination or a negative COVID-19 test result to visit any local business. Along with this message, Jovi wrote, "Free country, right??" In the next Instagram Story, 90 Day Fiancé celeb Jovi said that local stores should have the "option of who they accept as customers."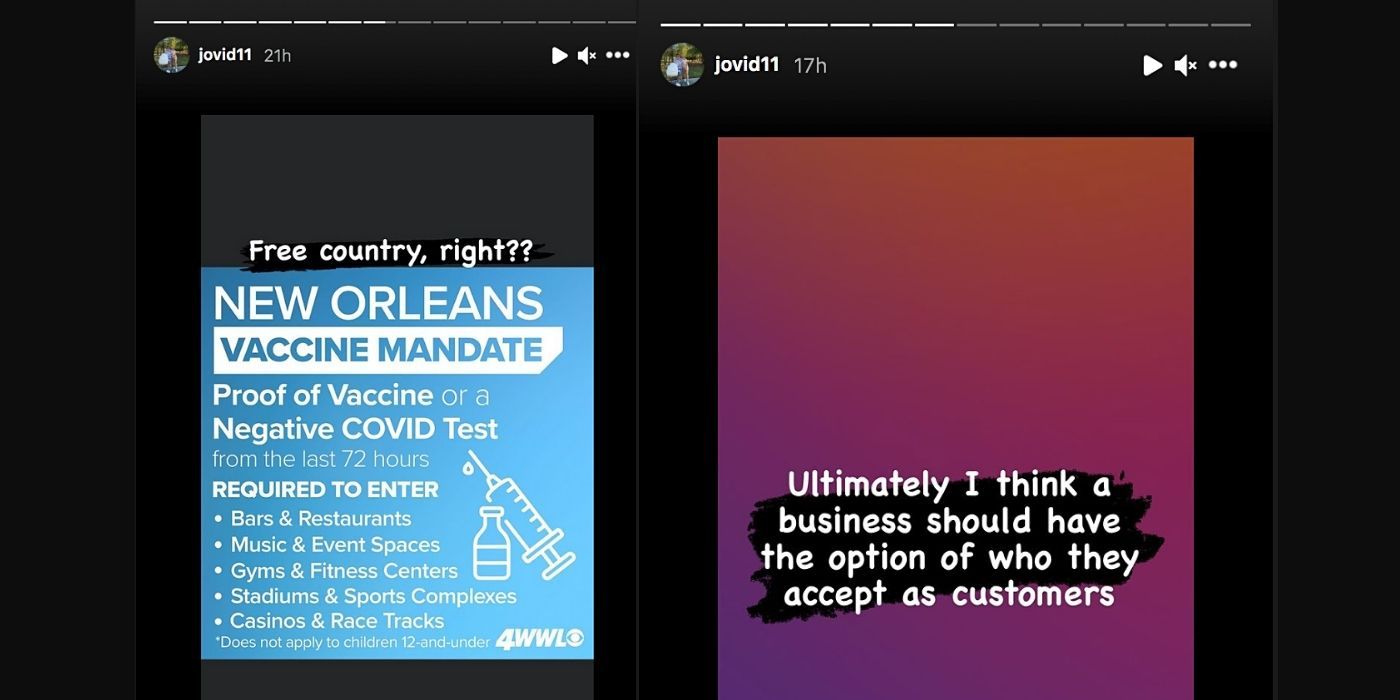 Jovi's Instagram Stories have caused an uproar among many 90 Day Fiancé viewers, especially those who have lost their loved ones due to COVID-19. A fan criticized Jovi and wrote (via @tote_the_memes), "People with this type of mentality are the reason Covid will never go away." Another fan, who claimed to be a New Orleans resident, commented, "Our hospitals are full and close to a catastrophic situation." Someone else, who claimed to be a nurse in a New Orleans-based hospital, said that hospitals are full, and the situation has become exhausting for doctors.
It is quite shocking for 90 Day Fiancé fans to see that Jovi has some anti-vax views, even after Yara had COVID-19 while filming the show. She was sick and unable to do anything by herself. Even after experiencing the coronavirus scare up close, Jovi shared such alarming views on his Instagram that has over 200,000 followers. 90 Day Fiancé star Jovi may or may not be anti-vax, but it looks like he will have to get the vaccine to enter any New Orleans-based business--or a strip club, for that matter.
Next: 90 Day Fiancé: Tiffany's Painful New Nose Piercing Earns Praise On IG