90 Day Fiancé: Julia Trubkina Teases 'Important Decisions' With Brandon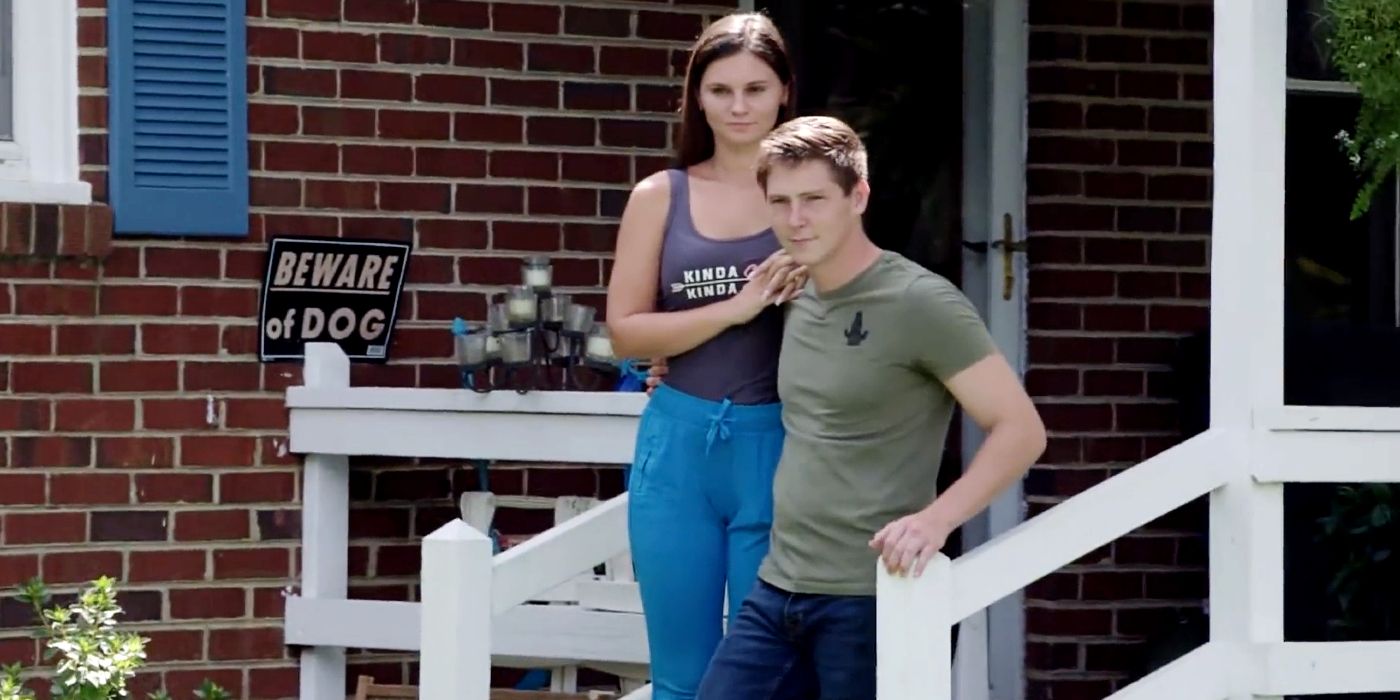 Julia Trubkina from 90 Day Fiancé: Happily Ever After? has made some important decisions with Brandon Gibbs after the season 6 Tell-All backlash, according to her Instagram page. While Julia's biggest dream of having her own apartment with Brandon away from the farm came true, it came at a big cost. Ron and Betty Gibbs certainly made Julia and Brandon's life difficult, but 90 Day Fiancé fans felt they were not worthy of receiving the treatment the Russian girl gave them during the reunion. Julia didn't comfort Brandon or hide her resentment towards her in-laws. But has Julia changed her ways now?
Julia's jealously took center stage for the entirety of 90 Day Fiancé: Happily Ever After? season 6, when she had issues with Brandon talking to other girls. This was coupled with her trying hard to get privacy with her new husband. However, to get this alone time with Brandon and bid the pigs at the farm goodbye for good, Julia also had to leave her pet dog, Simba, back at the Gibbs' house. Some fans concluded that Julia was not even a real dog person. Meanwhile, others were irked by her bluntly refusing Betty and Ron's offer of paying the down payment for a new house, which is 15 minutes away from the farm. Julia's 90 Day Fiancé cast members even tried to convince her that Ron and Betty would make for good babysitters.
Related: 90 Day Fiancé: Julia Shields Brandon's Eyes As Angela Debuts Makeover
Meanwhile, Brandon's dad also revealed he was battling with an illness and needed the couple's help. However, Julia kept saying "no" for everything, and 90 Day Fiancé: Happily Ever After? fans saw her rolling her eyes when Brandon cried about Ron's health challenges. Perhaps Julia ended up taking the negative feedback from TLC viewers to heart. In her latest Instagram post, Julia wrote, "We made some important decisions." The post includes a collage of Julia and Brandon's photos taken at Tuesday night's game between the Richmond Flying Squirrels and Erie SeaWolves at The Diamond.
Excited fans commented on Julia's post, concluding that the "important decisions" hint towards her and Brandon finally deciding to move next door to Betty and Ron. Some 90 Day Fiancé fans felt that Julia and Brandon are very lucky to have supportive parents like the Gibbs, who are willing to leave the farm behind for the couple in their absence. "Be thankful for your parents-in-law. They won't be around forever," wrote one of Julia's followers. The fan mentioned that Brandon may resent Julia later if she didn't allow him to be by his ailing dad's side. "A queen doing queen things," posted a different fan, forgiving Julia for her selfish actions, which she seems to have grown out of.
Julia took a quick plunge from being a fan-favorite to becoming a franchise villain thanks to her rude comments during the season 6 Tell-All. Things didn't change for Julia since then, and by the time HEA ended, her stubbornness hit a new low. Whether the decisions that Julia has taken now will benefit Brandon and his parents is most likely a plot for a new spin-off. But until then, fans are wondering if Julia's Instagram story saying, "Value your life...I'm so sorry," was an apology from the 90 Day Fiancé: Happily Ever After? star for Brandon and her in-laws.
90 Day Fiancé: Happily Ever After? streams Fridays on Discovery+ and airs Sundays at 8pm on TLC.
Next: 90 Day Fiancé: Julia Reveals The Wild First Message Brandon Sent Her
Source: Julia Trubkina/Instagram