90 Day Fiancé: Natalie Shocks Mike By Revealing Her Plans With Juliana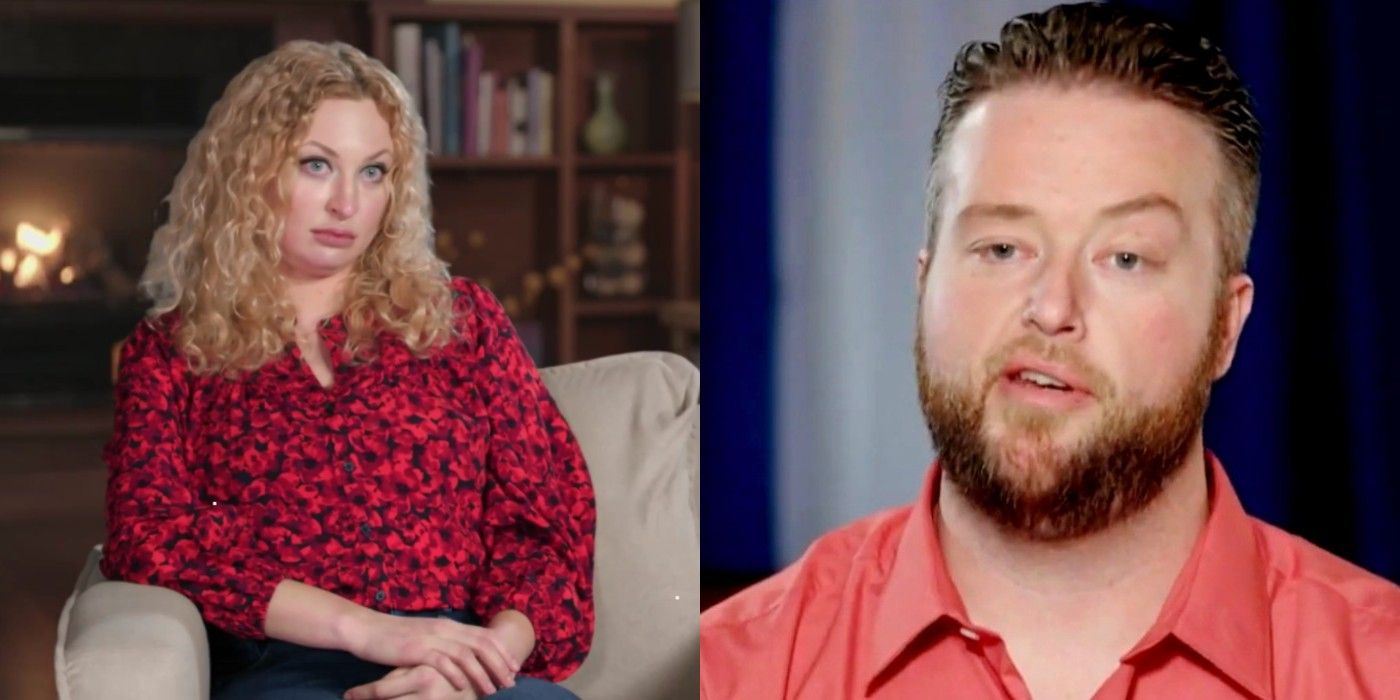 Natalie Mordovtseva from 90 Day Fiancé stunned husband Mike Youngquist by revealing what she plans to do with her friend Juliana. It appears that 90 Day Fiancé: Happily Ever After? is the last season in which Natalie and Mike are featured together as a couple, after having presented their miserable relationship for years. Fans witnessed the lack of love between Mike and Natalie in season 7 and felt that getting married was not the solution for their many problems. However, Mike and Natalie's relationship has now taken a turn for the worse, and episode 15 shows how Julia's involvement is affecting it more.
While there's still some hope left for other 90 Day Fiancé: Happily Ever After? couples like Kalani Faagata and Asuelu Pulaa, and even Angela Deem and Michael Ilesanmi, the same cannot be said for Mike and Natalie. The marriage was already crumbling when fans caught up with them six months after their wedding in season 6 when Trish ruined Thanksgiving. With Natalie confronting Trish over the "hooker" comment, more truths about her and Mike were revealed, including her having a room in Juliana's house and the Christmas presents she was given. In episode 14 of 90 Day Fiancé: Happily Ever After?, the proximity between Julia and Natalie puzzled fans, and a cliffhanger showed her going to Sequim with empty luggage.
Related: 90 Day Fiancé: Everything To Know About Natalie's New Friend Juliana
According to a clip for this Sunday night's episode, posted by 90 Day Fiancé, Natalie tells Mike about Juliana's offer. When asked, "What's going on?" by Mike, Natalie tells him, "Juliana offered me to stay with her because we fight." Natalie reveals that she's already said "okay" to Juliana, as TLC star Mike sighs in his usual fashion. "I need to take some clothes so…" adds Natalie, while playing with her pet rat. Visibly heartbroken, Mike asks Natalie, "So you say you're leaving?" She replies, "I just feel like we came to the point when it's terrible," and claims she's suffering a lot and doesn't want to keep fighting anymore.
"I'm tired to prove anything and I cannot be here," declares Natalie when Mike questions if she's taken it upon herself to move to Julia's. "I don't have anyone here," Natalie adds, and Mike sadly responds, "Apparently, not even me, huh." However, Natalie ignores Mike and continues playing with the rat, which further irritates Mike, who tells her he doesn't care anymore and asks her to take her stuff. Mike tells the 90 Day Fiancé cameras that he can't believe Natalie is really walking away, as he didn't even break up with her or ask for a divorce yet. Mike feels neither of them gave 100% of what was needed for them to make the relationship work and figure things out.
90 Day Fiancé fans have been saying that both Mike and Natalie are at fault for their dead romance, though he thinks that he doesn't deserve what his Ukrainian partner is doing to him. On the other hand, Natalie claims to have given 100% and has made up her mind to get out of the relationship by walking away with Juliana. What happens later with Mike and Natalie is anyone's guess, but fans are eagerly awaiting the 90 Day Fiancé: Happily Ever After? Tell-All to see what else is left to be revealed. Oddly enough, it was recently reported that Mike and Natalie are not yet divorced. But only time will tell if that means the 90 Day Fiancé pair will end up together again.
Next: 90 Day Fiancé: Natalie's Cooking Show's Popular Recipe Videos Ranked
Source: 90 Day Fiancé/YouTube