90 Day Fiancé: Sumit Almost Confirms His Marriage With Jenny On IG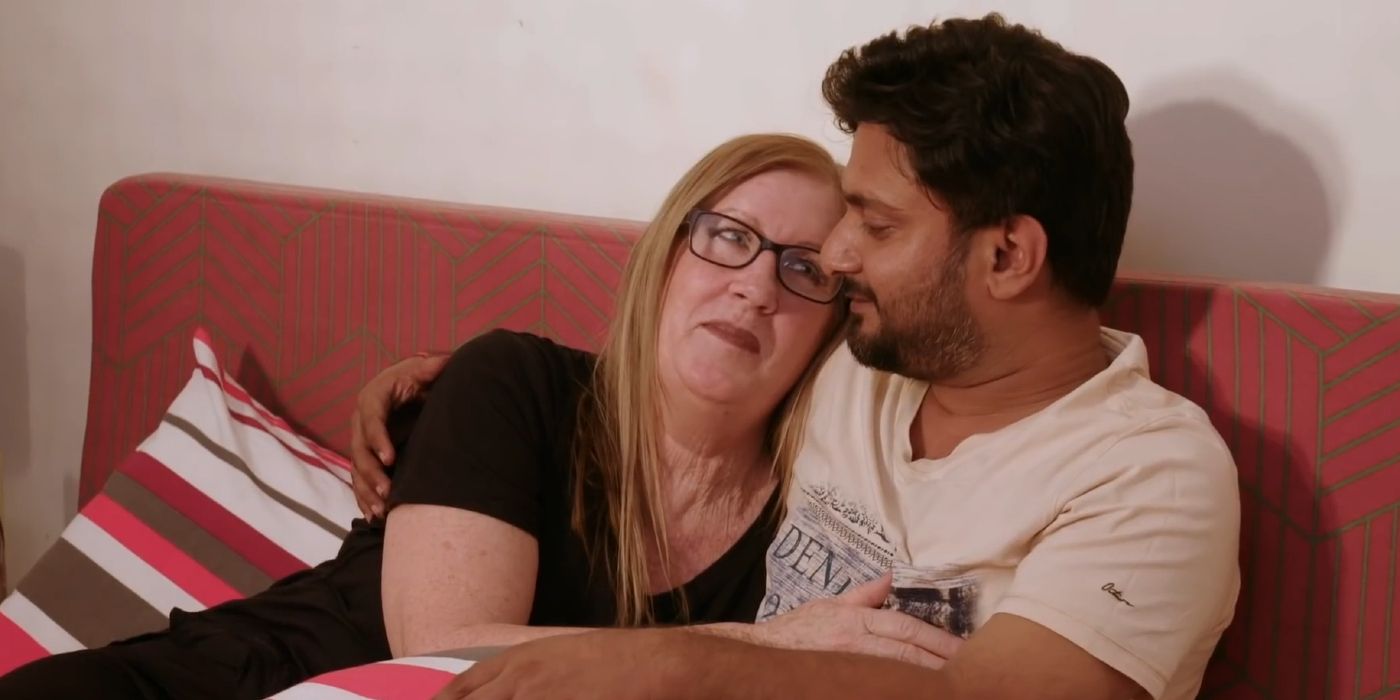 While replying to a 90 Day Fiancé fan, Sumit Singh almost confirmed that he is married to his partner, Jenny Slatten. The couple were featured on 90 Day Fiancé: The Other Way season 1 in 2019, and after considering their popularity, TLC brought them back for season 2. Just like many TLC couples, Sumit and Jenny's love story is quite interesting. The Indian native first tried to catfish Palm Springs native Jenny by using fake pictures on his social media. For a long time, Jenny thought she was talking to a UK-based 25-year-old man named Michael Jones.
However, Sumit came clean to Jenny, and she forgave him. She said that Sumit looked much cuter than his fake profile pictures. She came to India and got another shock. Sumit's parents refused to accept her as their daughter-in-law because she is almost 30 years his senior. Sumit's mother, Sahna Singh, blackmailed her son and told him that she would commit suicide if he married Jenny. Since then, the couple has been living in India, making many 90 Day Fiancé viewers curious about Jenny's visa status if she isn't married yet.
Related: 90 Day Fiancé: Libby Potthast & Her Family's Old Photo Shocks Fans
Sumit recently posted a happy picture with Jenny on Instagram and wrote, "Just coffee." The couple looks adorable in their trendy outfits and are giving a bright smile to the camera. Jenny came to India on a six-month tourist visa, but she has been living with Sumit for over a year now. She got an extension on her visa amid the coronavirus pandemic. However, many 90 Day Fiancé fans want to know if Jenny is still on a tourist visa or if the couple has already tied the knot. A fan asked Sumit, "Are you married yet?" Sumit didn't ignore the comment and replied, "Sorry can't answer. If I'll answer it can become the spoiler for the entire show."
The fan replied, "So u r married then." Sumit avoided saying anything but responded with a laughing-crying emoji. Since the couple is still happily living together in India, it seems like they tied the knot. Even though Sumit's parents were against his marriage, Jenny was desperate to tie the knot last season. The couple even talked to a lawyer and learned that they could get married through an Arya Samaj wedding, which Sumit's parents can't challenge.
Still, 90 Day Fiancé star Sumit decided not to move ahead because he wanted to have his parents' blessing. He cried and pleaded with them, but they didn't agree. Considering Sahna and Anil's uncompromising behavior last season, it doesn't seem like they will ever accept Jenny. So Sumit and Jenny probably got married without their permission or blessing. Still, it couldn't have been easy; they would have definitely faced some major challenges, which will likely be featured in the upcoming season of the 90 Day Fiancé spin-off.
Next: 90 Day Fiancé: Angela Mocked for Photo Showing Her At '120 Years Old'
Source: Sumit Singh/Instagram