90 Day Fiancé: What Aladin Jallali From The Other Way Is Up To In 2021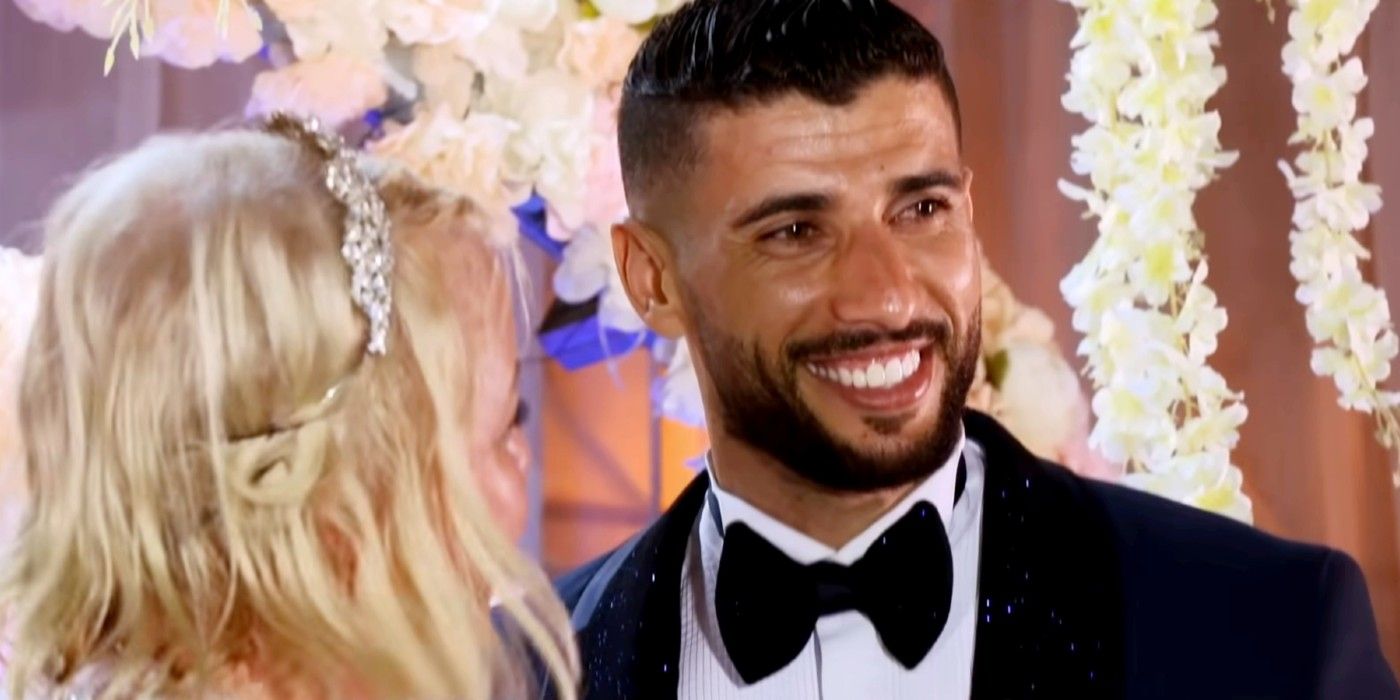 Aladin Jallali had a nasty divorce from Laura Jallali after 90 Day Fiancé: The Other Way season 1, and we're about to let franchise fans know what he's been doing this year. 51-year-old Laura left Florida to go do some "jiggy jiggy" and marry Aladin, 29, in Qatar. The couple's age difference was frowned upon. Fan criticized the couple, and Laura and Aladin also got dragged by Laura's son Liam, 21, who was a part of the cast. Laura and Aladin married in July 2018 and split roughly a year later, in October 2019. The 90 Day Fiancé couple is officially divorced. Now, it's time for an Aladin update, as Laura is reportedly dating a younger boyfriend.
Like most other 90 Day Fiancé couples, Canadian Laura and Aladin from Tunisia met on Facebook. Eight months later, she found herself in Qatar, where he popped the question. Aladin is young and handsome, and this made Laura insecure. Even so, she claimed they got married nine days after meeting. A three-day wedding took place in the finale.
Related: 90 Day Fiancé's Laura Jallali Accuses Aladin of Cheating With 'Thirsty Women'
Before their nuptials, Laura and Aladin had major cultural and communication differences. Laura accused Aladin of using her for her money and cheating on her, and also claimed she was pregnant, which turned out to be a lie. Laura went on to say that Aladin had catfished her. However, Aladin has managed to stay drama-free, unlike his now ex-wife.
Since saying goodbye to 90 Day Fiancé, Aladin has started looking very different. In December 2020, Aladin showed off his makeover to fans, who were wowed by his trimmed hair and beard. Aladin's shorter hair looked great with his stylish new silver-rimmed glasses, which he still flaunts in 2021 on Instagram. Recently, Aladin took his transformation a step further. In July, he documented himself getting his hair bleached and later dyed to a suave silver, which was buzzed on the sides. "Summer newlook 👨🏼‍🦳" is how the former 90 Day Fiancé star Aladin described his transformation, while also promoting his new career move.
Back when Laura met Aladin, he was a personal fitness trainer in Qatar. However, Aladin seemed to move back to his home country Tunisia soon after. The TLC celeb often shares fun content on Instagram, which includes his family, and also launched his travel company (MC Travel Tours) in Tunisia. However, Aladin appears to be trying his hand at a new job, as the Gabes resident now owns his own Aladin Barbershop which provides shaves and haircuts to men. 90 Day Fiancé alum Aladin also has a Cameo page where he charges $25 per personalized video message.
Aladin's ex-wife Laura featured on an April episode of the Discovery Plus show 90 Day Bares All, where she revealed that she is has been dating an American man for a year and a half, although she hasn't met him in person yet. Laura's partner is supposedly even younger than Aladin, so she's got a type. We don't know if her son Liam actually approves of her new and young boyfriend. Aladin is also in a relationship with Maria Talebi, as per his Instagram bio.
Maria's own page is set to private, but her bio reads, "In relationship with @aladinjallali ❤️" and according to Monsters & Critics, Aladin revealed in July 2020 that he was engaged. Aladin is certainly happy with his new love and his new job, but since the star chooses to remain low-key, very little is known about Maria and how they met. However, Aladin's supporters do wish their favorite 90 Day Fiancé: The Other Way cast member the very best.
Next: 90 Day Fiancé: What Happened To Avery Warner After Before the 90 Days S4
Source: Aladin Jallali/Instagram, Aladin Barbershop, Monsters & Critics