America's Got Talent: Everything To Know About Singer Peter Rosalita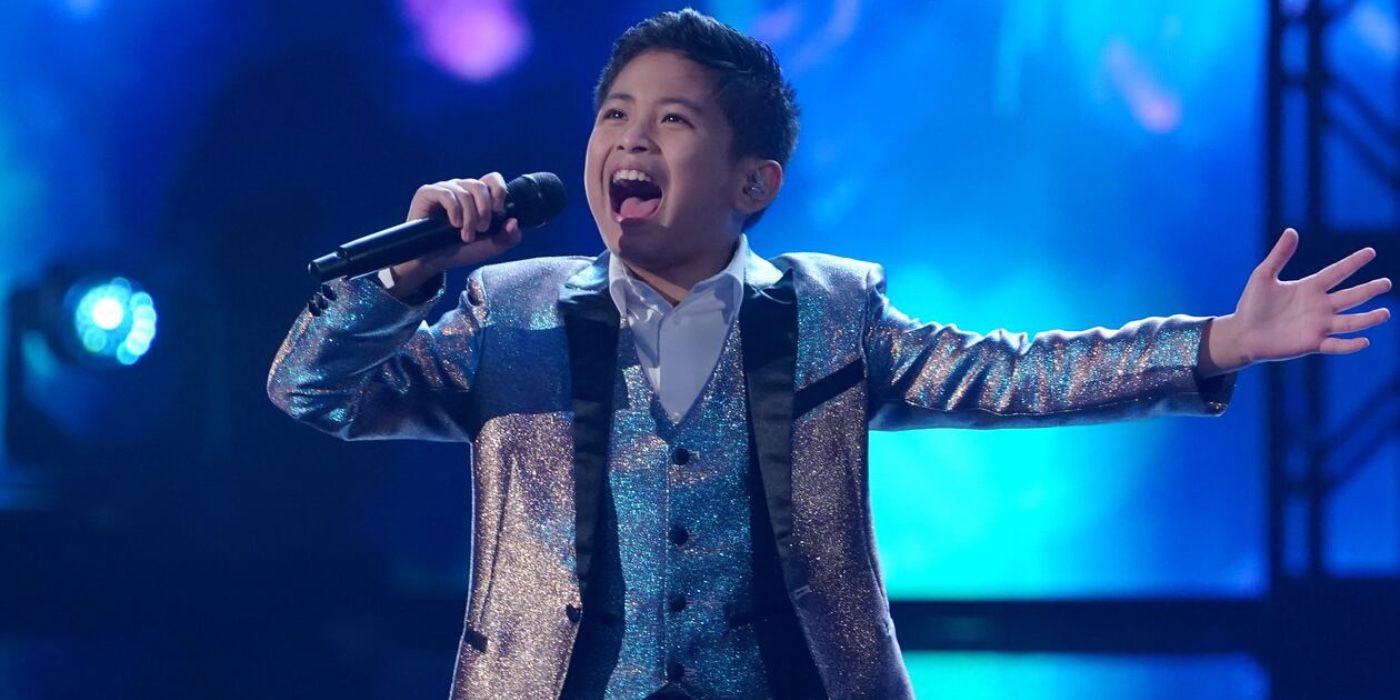 Peter Rosalita is a new America's Got Talent superstar and we're here to share information about his life. The singing prodigy proved that good things come in small packages when he blew the AGT judges away during his first appearance. At such a young age, Peter already has a lengthy history of singing. His backstory is well worth discovering.
When he first auditioned, Peter, dressed in a white suit and blue tie, gave a stellar performance of "All by Myself" by Celine Dion. He told the judges that if he were to win, he would use the million dollars to buy a Nintendo Switch and a laptop for school. His rendition left the judges stunned, with seasoned judge Simon Cowell saying the performance literally gave him goosebumps. Howie Mandel preceded to tell Peter how cute he was, to which he sweetly remarked, "Everyone says that I'm cute." During the quarterfinals, he once again amazed the crowd, singing "I Have Nothing" by Whitney Houston, which earned him his second standing ovation.
Related: America's Got Talent: All About Young Opera Singer Victory Brinker
Peter describes himself as "a small boy with a big voice." The 10-year-old comes from the Philippines but was born in Abu Dhabi, United Arab Emirates. According to The Global Filipino Magazine, at a young age, Peter's parents noticed he preferred watching cartoons with songs in them, so he could sing along even if he didn't sing the words properly. He began singing when he was 6 years old and went on to enter a talent competition at school. He performed "Greatest Love of All" by Whitney Houston and came in third place.
Peter was part of several United Arab Emirates competitions before coming to America's Got Talent to sing. He joined a two-week spring camp at Cadenza Music School. Later, his parents enrolled him in vocal classes. In 2018, he joined a talent search in Abu Dhabi and Dubai, and in Almaty, Kazakhstan, he became the Grand Prix winner in an online competition called First Gulf Musician Idol. Aside from performing, Peter lives the life of an average kid. His guardians told The Global Filipino Magazine that they ensure he prioritizes his schoolwork and that Peter is a consistent honor student.
During the quarterfinals, Simon predicted that Peter would move on to the next round. Wednesday night, his prediction came true, and Peter was sent through to the semifinals with fellow contestant Jimmie Herrod. "I feel so grateful to God," Peter said when he was announced. He used Instagram to thank everyone who voted for him, saying he was overwhelmed and jumping with joy. America's Got Talent fans can expect to see him again in a few weeks when the semifinals begin.
Next: Jane Marczewski of America's Got Talent Sidelined By Cancer Battle
Source: Peter Rosalita/Instagram, The Global Filipino Magazine