America's Got Talent: Everything To Know About Dance Group UniCircle Flow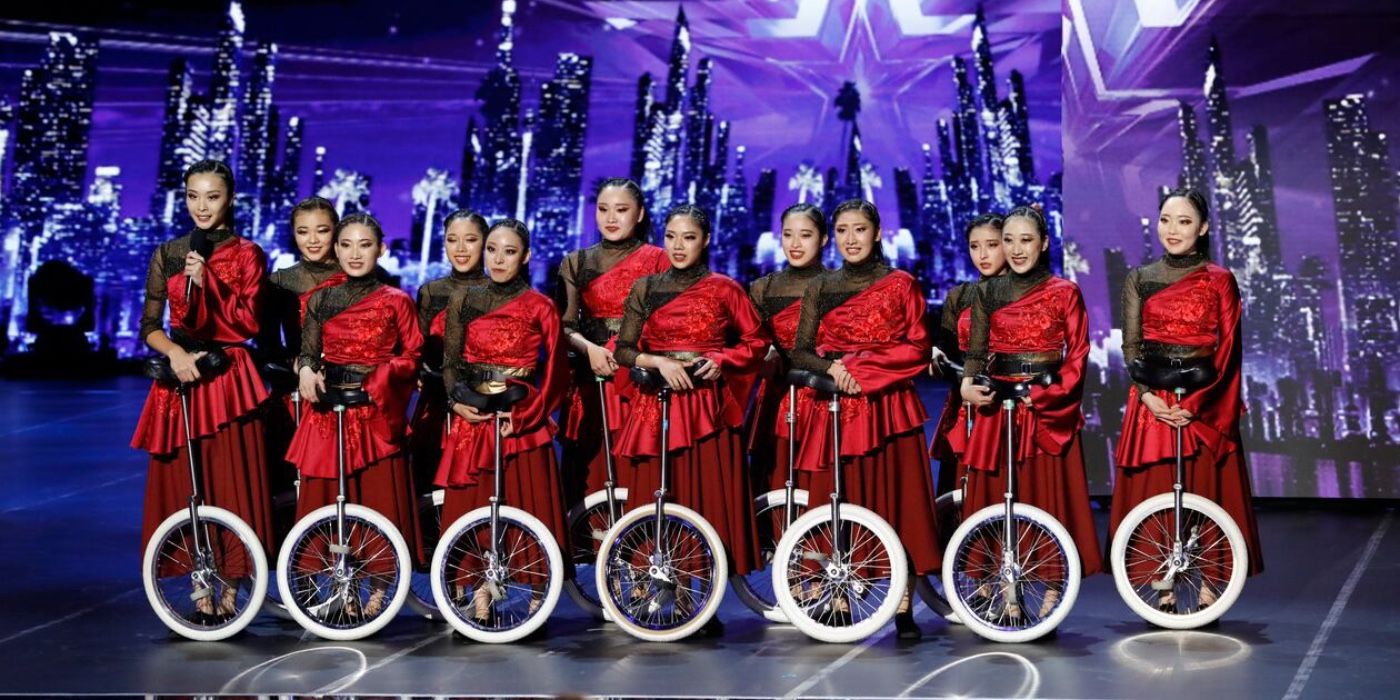 UniCircle Flow is one of many America's Got Talent acts competing this season and here is everything to know about the dance group. This season has seen many creative acts, from a Golden Buzzer-worthy AGT martial arts group to high-flying aerialists to quick-change artists. However, UniCircle Flow has delivered a one-of-a-kind talent this year. This group does an exciting style of synchronized dance on unicycles.
When the initial group of four appeared on stage, America's Got Talent judges were immediately intrigued. Sophia Vergara remarked that their upcoming performance looked different and exciting. Members of the team executed a flawless performance with dancing, twirling, and jumping, while each person maintained their balance on one wheel. Simon Cowell told them they were one of the most amazing acts he'd ever seen in the history of the show. The Unicircle Flow group was sent through to the next round.
Related: America's Got Talent: Everything To Know About Storm Large
Given AGT judge Simon's previous back injury, Howie Mandel poked fun at his fellow judge, asking if it was frightening to see people on bikes. They performed while Lindsey Stirling's "Roundtable Rival" played, and their unique performance was more fascinating than frightening. During the quarterfinals, UniCircle Flow returned with a team of twelve. Despite a fall at the start of the performance, they managed to mesmerize the audience and judges.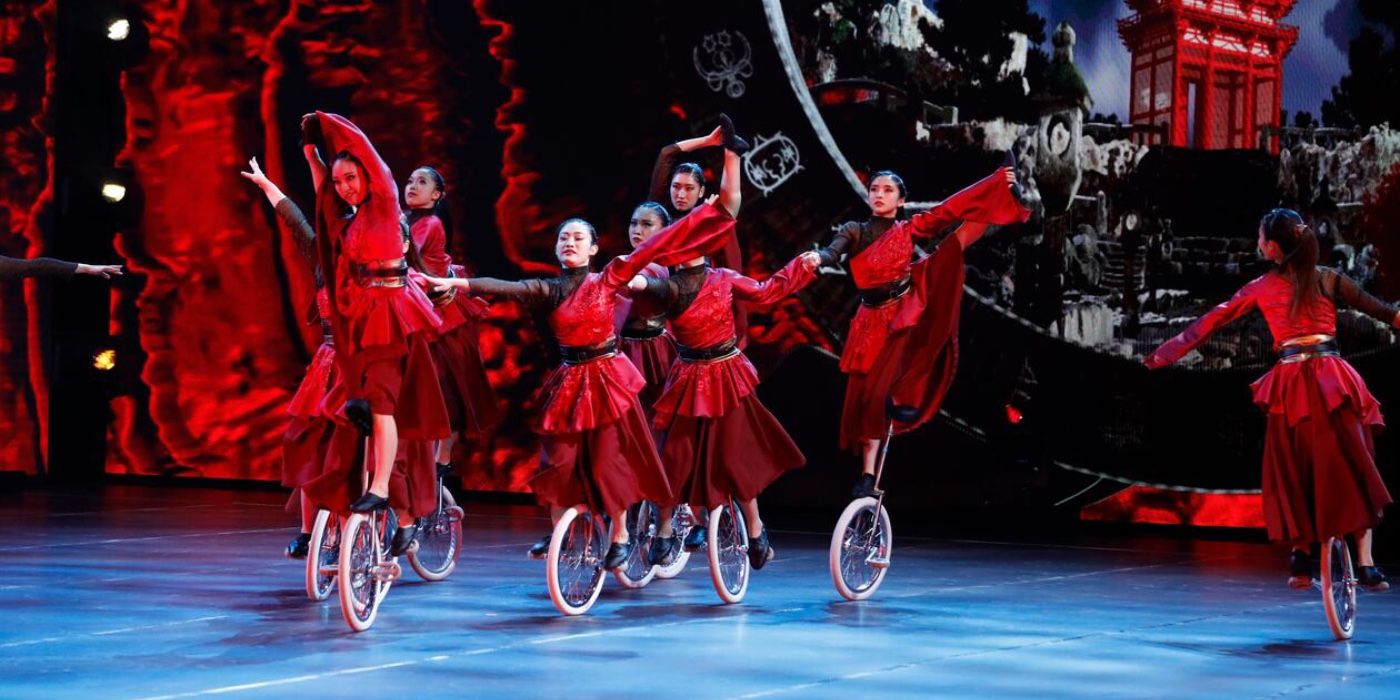 The members of UniCircle Flow are Japanese and describe their act as "land figure skating," according to the LinQuest team website. Their chosen style of dance has been performed in Japan for over 40 years. To spread recognition about the special version of unicycling, the group was started by America's Got Talent season 8 winner Kenichi Ebina. He put together a team of highly skilled unicyclists from different parts of Japan. The participants he found have all been champions or finalists in national and international competitions. Some of them have also performed with the Cirque du Soleil troupe. Their routines are choreographed by Kazuhiro Shimoyama, a former world champion and deputy secretary-general of the Japan Unicycle Association. He has 30 years of unicycle experience.
Prior to coming to America's Got Talent, the team performed locally, sharing their production on their Unicircle Flow YouTube channel. They have over 1.4k subscribers and more than 2k Instagram followers. Their social media account didn't surface until April of this year, so the team doesn't have a lot of posts. However, the group's experiences on America's Got Talent are shared with followers. After round two of the show, they admitted that they were extremely nervous, but also happy to show their talent to the world.
During the results show, UniCircle Flow was sent to the AGT Save along with singer Storm Large and "voicetramentalist" Michael Winslow. Michael won the votes of America's Got Talent viewers and was put through, leaving it up to the judges to decide who should make it through. Would judges choose the singer or the cyclists? The dance team wanted to go through and continue showing its skills to everyone, as its dance style is so uncommon. Heidi Klum gave her vote to Storm. The other three judges picked the UniCircle Flow troupe, which advanced to the semifinals.
America's Got Talent semifinals start next week. Fans will see several acts, including AGT magician Dustin Tavella, singer Madilyn Bailey, and a Judges' Wildcard. As the next round ramps up, UniCircle is set to return. If the team members are anything like their founder, they may end up on top.
Next: America's Got Talent Judges, Past & Present, Ranked By Instagram Followers
Source: Unicircle Flow/Instagram, LinQuest, Unicircle Flow/YouTube