Aqualad Finally Becomes Aquaman in DC Comic Sneak Peek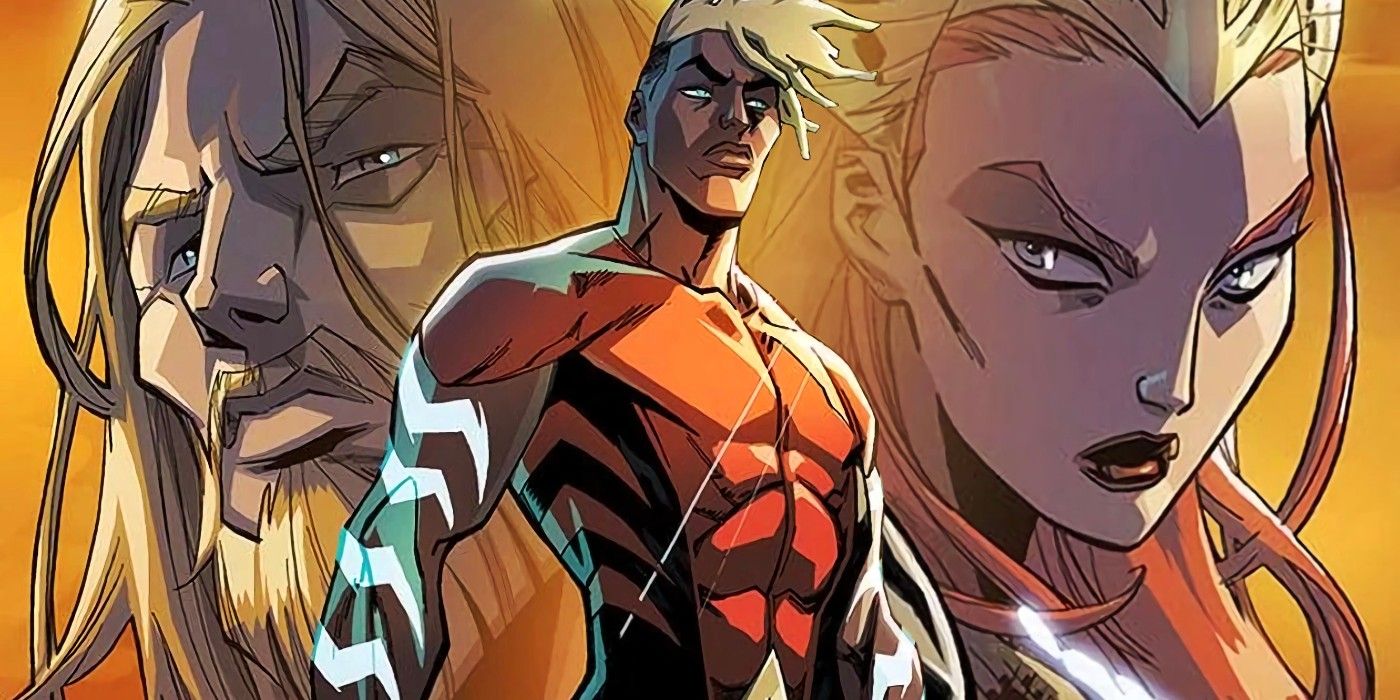 Warning: spoilers ahead for Aquaman: The Becoming #1
DC Comics has just released a new preview for the upcoming Aquaman miniseries focused on Jackson Hyde and his evolution from Aqualad to Aquaman. However, while taking on the mantle is a huge accomplishment for Jackson, new challenges and trials are on their way to truly test his worthiness. Apparently, Jackson will be blamed for a massive attack, forcing him to prove his own innocence.
In recent issues from DC Comics, Jackson Hyde's Aqualad was operating as Arthur Curry's sidekick, working hard to become a hero alongside Aquaman. However, Jackson has a darkness in his life that comes in the form of his estranged father, the major DC villain Black Manta (who's also getting his own series.) After the last interaction between the father and son, Black Manta swore that he was going to come after Jackson in the future, which certainly doesn't bode well for the new Aquaman.
Related: Aquaman: Queen Mera's Rage Made Her A Red Lantern in DC Comics
Regardless, DC Comics' preview and new announcement for Aquaman: The Becoming sees Jackson on top of the world. Not only does he have the respect and admiration of those under the sea and above, but he also has a more honest relationship with his mom as he nears his graduation from being Aquaman's sidekick, getting to become a full-fledged protector of Atlantis and the world at large. Written by Brandon Thomas and drawn by Diego Olortegui, here are the preview images for the upcoming first issue: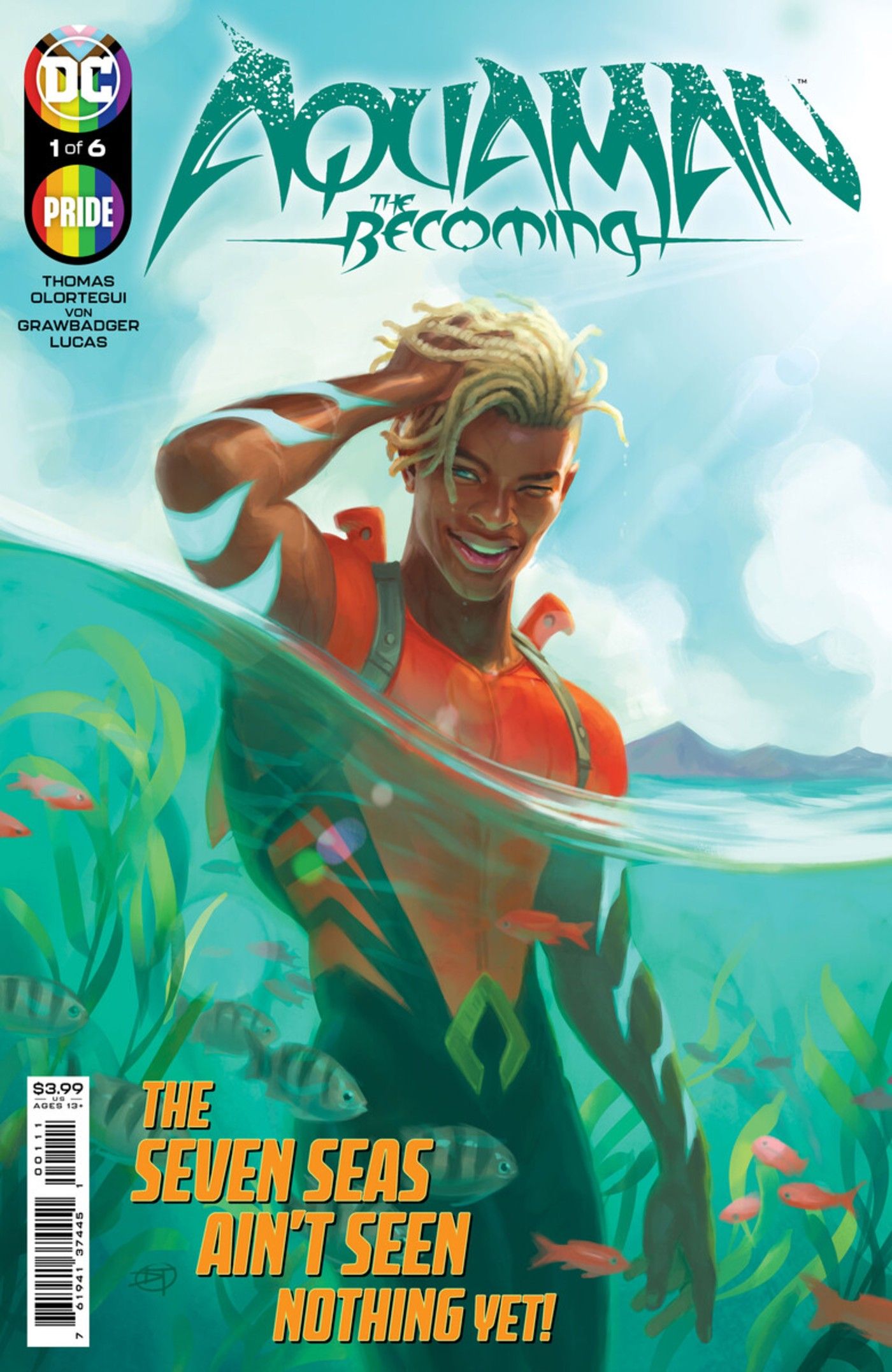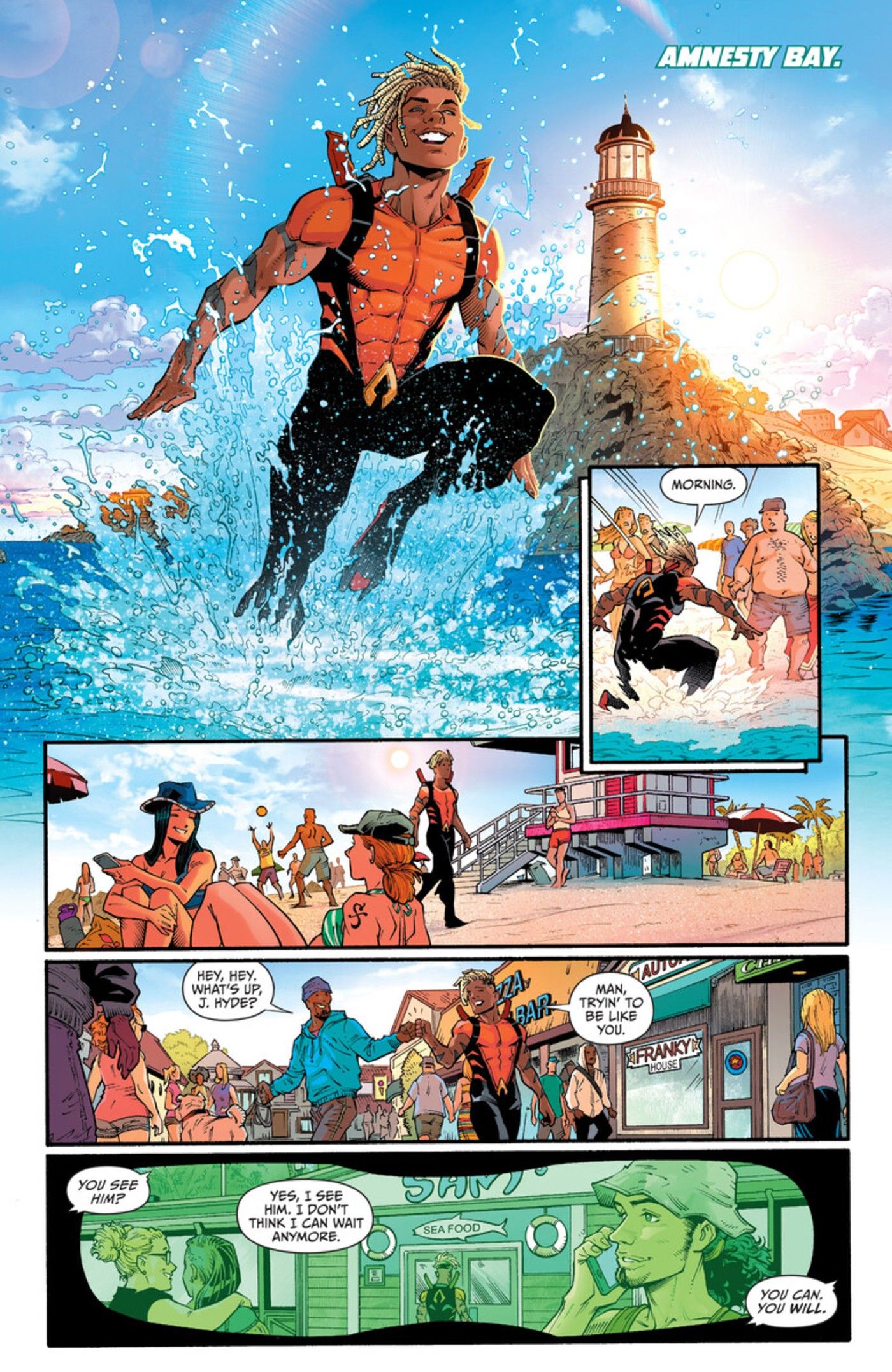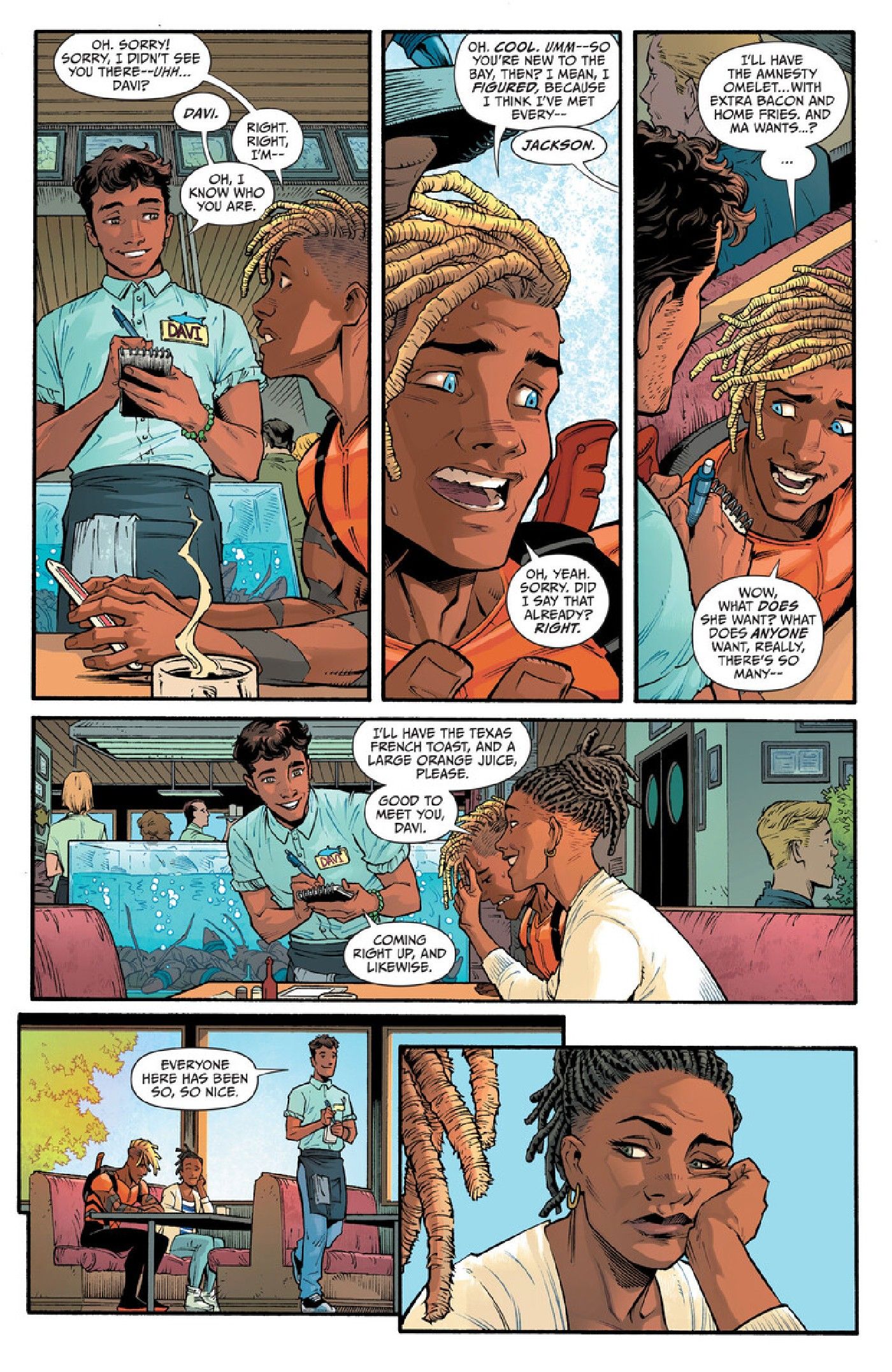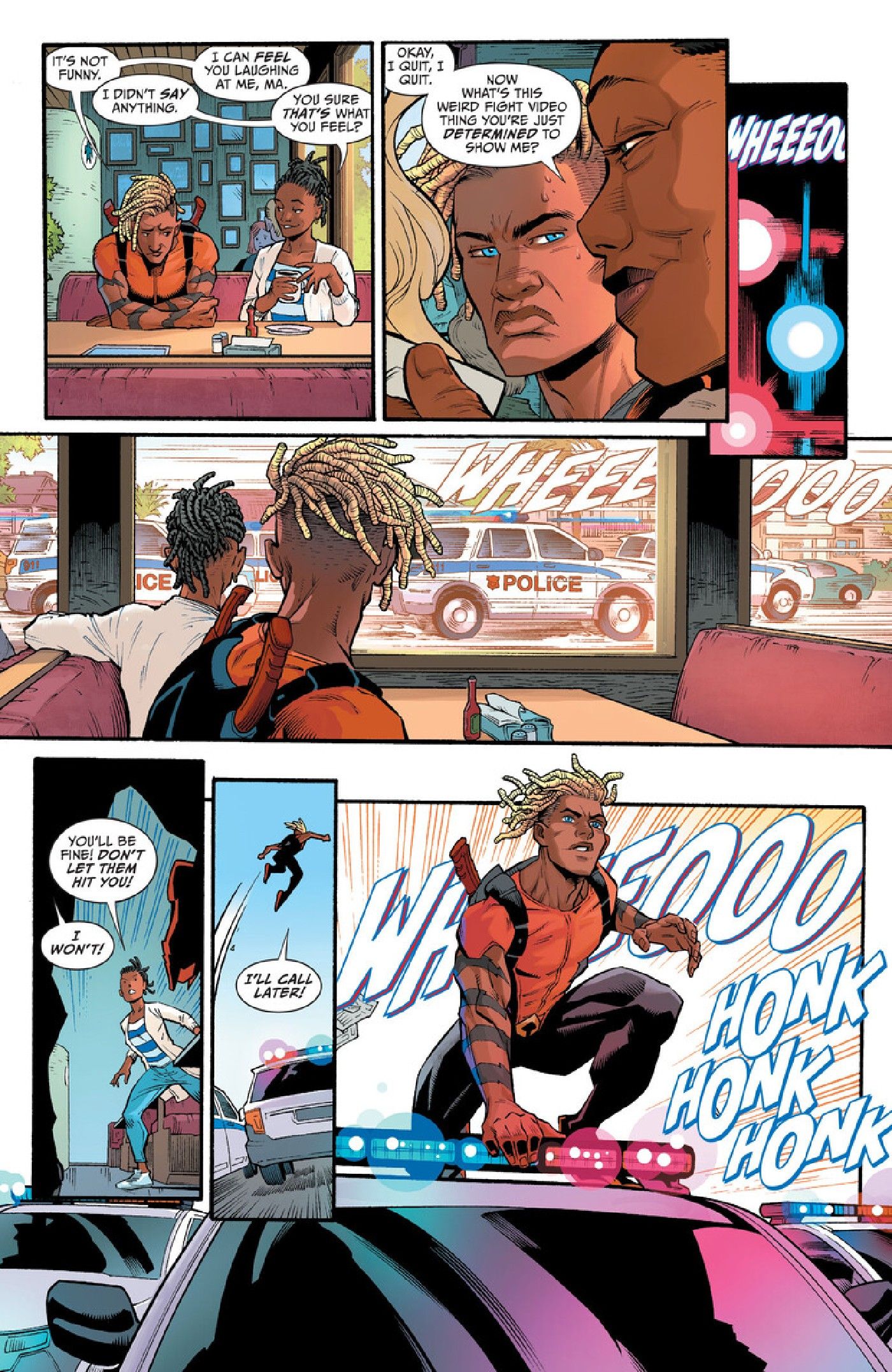 While everything certainly seems to be coming up Jackson in this new preview (including a possible new love interest in Davi), it seems as though all he's worked so hard for will be at risk of falling apart in this new miniseries. Despite everything it's taken for Jackson to become comfortable with his place in the world, DC's announcement sees Thomas explain the miniseries will challenge every aspect of his new life:
Aquaman: The Becoming is a coming-of-age story for Jackson Hyde, marking his final transformation from Aqualad to Aquaman. When the series begins, Jackson has everything he's ever wanted—acceptance, respect and a strong web of found family and friends around him. He and his mother are finally on the same page and his training with Arthur Curry (with an assist from Batman) is going extremely well. The shadow of his father Black Manta still looms, but he's refusing to let that completely define him and his life. Everything is perfect. So naturally, we spend the entire story challenging and damaging everything he's created, forcing him to fight for it and prove himself worthy of even having it.
Thomas goes on to say that while Jackson has spent a lot of time trying to distance himself from the darkness of Black Manta, he may just need some of his father's steel resolve to fight for what he's gained and to prove his innocence as he finally evolves into his own Aquaman, as seen in DC's flash-forward Future State event. Here's hoping Jackson will emerge triumphant, but before that can happen, Aquaman: The Becoming #1 is coming to blow his life apart September 21.
More: Aquaman's Kryptonite Was Just Discovered By His Greatest Enemy
Source: DC Comics