Ashton Kutcher & Mila Kunis Address Bathing Habits in Hilarious Video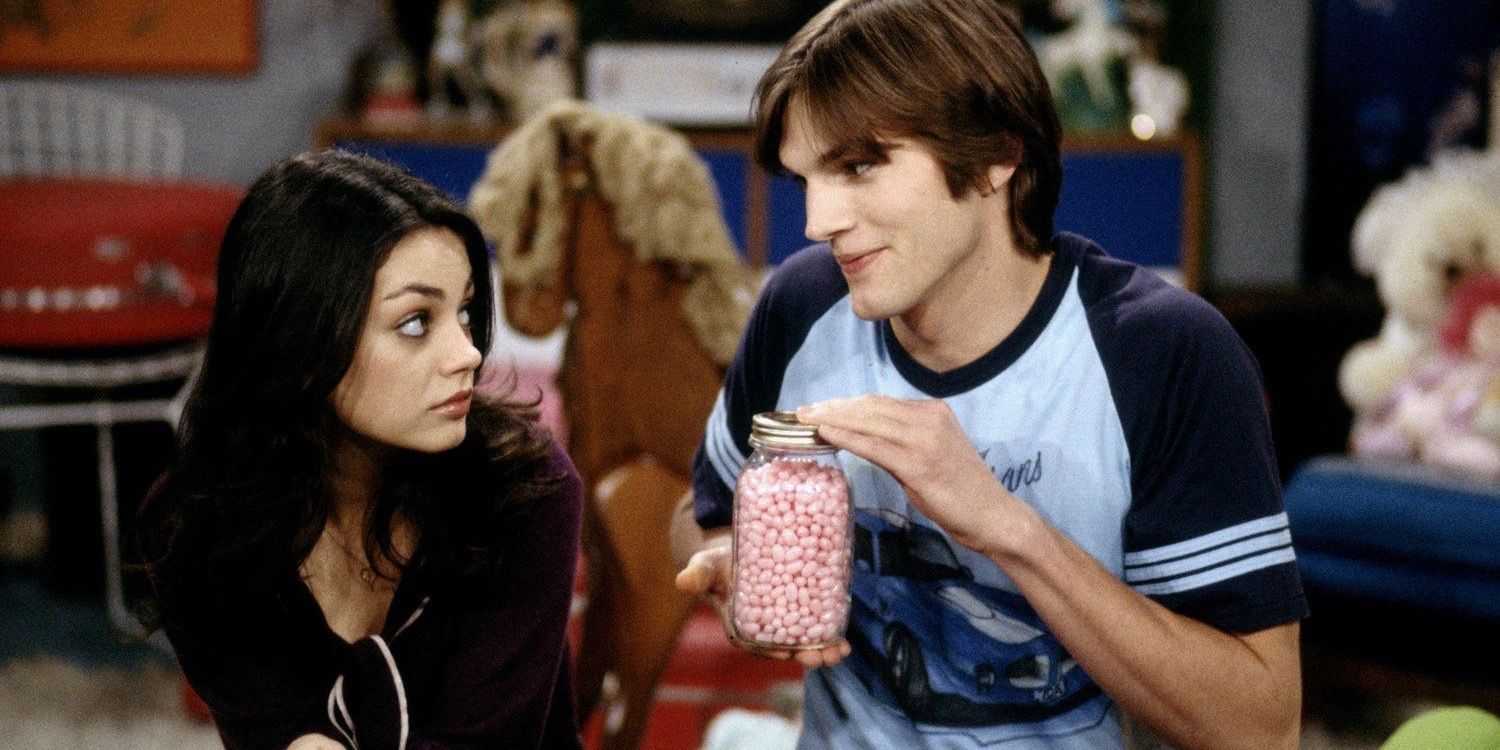 Hollywood couple Ashton Kutcher and Mila Kunis have addressed the recent controversy around their family's bathing habits in a new video. Kutcher and Kunis co-starred in the Fox comedy series That '70s Show between 1998 and 2006. The couple began a relationship in 2012 and were married in 2015. They now have two children together.
In a recent appearance on the Armchair Expert podcast co-hosted by fellow actor Dax Shepard, the couple revealed that while they wash the vital parts of their bodies every day, they don't shower or bathe as often. Kutcher and Kunis said this more relaxed personal hygiene philosophy extends to their two young children, six-year-old Wyatt and four-year-old Dimitri. The conversation sparked a lively debate across social media on personal hygiene habits, and many Hollywood celebrities weighed in with their own opinions on daily care routines. Aquaman star Jason Momoa and Dwayne 'The Rock' Johnson were among those stating they were strongly pro-daily bathing, with Johnson taking to Twitter to say he even showers three times a day. Other famous names, including Jake Gyllenhaal, as well as Shepard himself and wife Kristen Bell, said they side with Kutcher and Kunis.
Related: Why Mila Kunis Passed On Ted 2
In an Instagram video posted by Kutcher, the Hollywood couple poked fun at the recent minor controversy. The video, captioned, "This bathing thing is getting out of hand," shows a giggling Kunis standing in the family's bathroom while their children are bathing, as Kutcher playfully interrogates her. He yells, "What are you doing? Are you putting water on the children? . . . That's like the fourth time this week!" Watch the full clip below.
In the video, Kutcher jokes that bathing the children will "destroy" their natural body oils, a reference to an idea raised by Shepard that sparked the bathing conversation on the Armchair Expert podcast in the first place. It's clear that the video is all in good fun. The couple is obviously enjoying capitalizing on the uproar caused by their comments.
The Kutcher/Kunis bathing controversy is just one of many examples of half-baked Hollywood celebrity gossip, spawning dozens of sensational headlines across major tabloid publications that questioned the couple's parenting ability. The more surprising aspect of the debate is just how many celebrities felt the need to weigh in, many without even being asked. Kutcher and Kunis themselves, however, don't seem to mind, as they clearly have no problem poking fun at themselves. If anything, the video response has made them all the more loveable in the eyes of fans.
Next: What Mila Kunis Has Done Since That '70s Show Ended
Source: Ashton Kutcher/Instagram