Bachelor: Becca Kufrin Denies Claims Producers Don't Want Her With Blake
Becca Kufrin is denying fellow Bachelor franchise star and former flame Blake Horstmann's claims that producers are keeping them apart. Blake was the runner-up on Becca's season of The Bachelorette, where she ultimately chose to get engaged to Garrett Yrigoyen. Becca and Garrett announced their breakup in 2020, two years after they got in engaged, which gives Becca another shot at love on Bachelor in Paradise.
Blake is also making an appearance on Bachelor in Paradise season 7, but it's not his first time on the beach. Fans will remember BIP season 6 because of Blake's Stagecoach scandal. The music festival became infamous for Blake when it was revealed he slept with contestants Kristina Schulman and Caelynn Miller-Keyes while there, and then went on to flirt with Hannah Godwin and Tayshia Adams all before getting to Mexico. Things got messy when all of these people showed up in Paradise together, causing Blake to become a more controversial figure in Bachelor Nation than he originally was. Blake left the show in week 5, having to remind fans that he's more than just a Bachelor TV character after his debacle.
Related: Bachelor In Paradise: When & Where Season 7 Was Filmed
Now that both Blake and Becca are set to appear in BIP season 7, fans are wondering if they will rekindle their relationship. According to Blake, the producers aren't too keen on having them get back together. "The show doesn't like me, the show doesn't want to see us together," Blake said on an episode of the Reality Life With Kate Casey podcast (via Us Weekly). He also said that the "producers get a hold of you." Becca refuted his claims that the show is keeping them apart, and put the blame of whatever happens between them on themselves. "At the end of the day, like, we're two grown adults that make our own decisions. If we're not together, then... it's because we chose not to be together. It can't be put on anyone else," Becca said on the Click Bait podcast.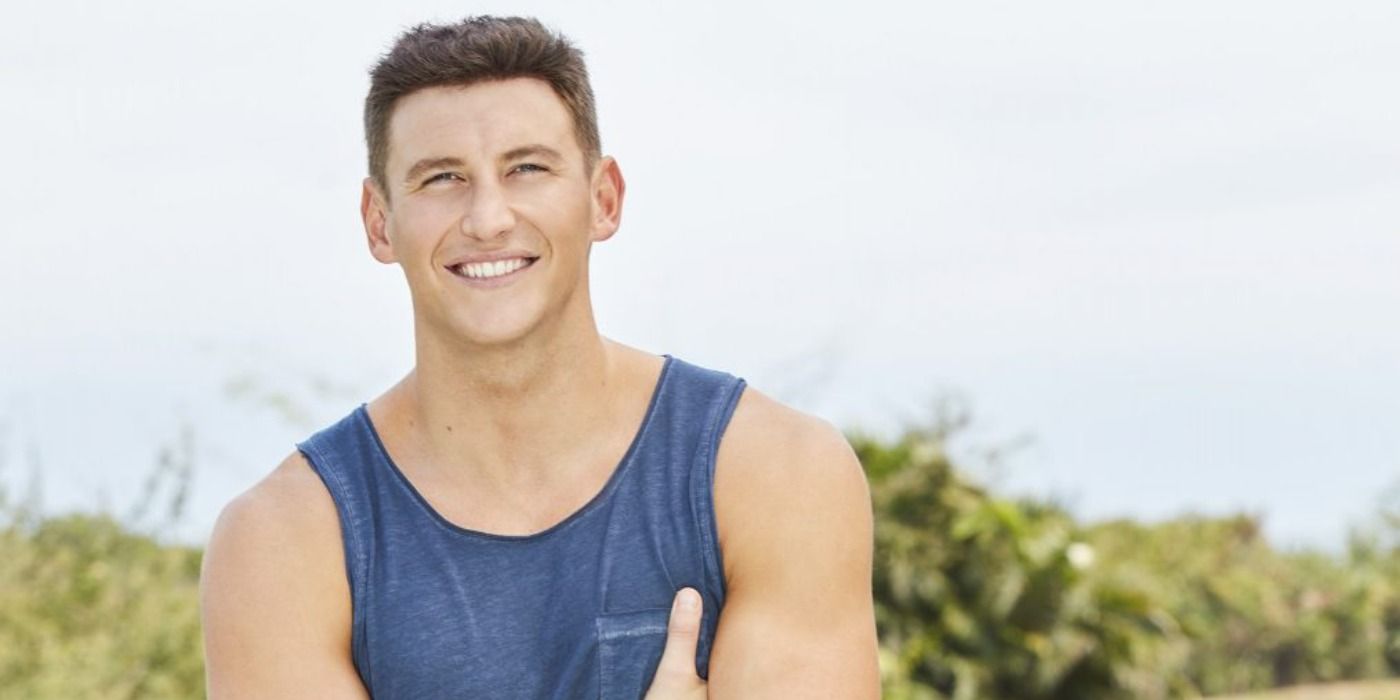 Becca and Blake have also been talking prior to Paradise. Both of them have admitted to still chatting with each other, although not consistently. "In terms of the 'talking,' yeah, we've been in touch very sporadically, but nothing that I would say would warrant... a potential relationship," Becca said. While it has become a more common practice for Bachelor contestants to reach out to people via social media before filming, it doesn't necessarily mean anything will happen between Becca and Blake on Paradise.
While some fans might be excited for Becca and Blake to reunite, there will still be a lot of other people on the beach for them to get to know. The Bachelor franchise is known for stirring up drama between contestants, so there will probably be a focus on the two of them when they arrive. BIP will also feature Kendall Long and Joe Amabile, another pair of exes from Bachelor Nation, this season, so there will be plenty of drama to go around, whether or not Becca and Blake are a part of it.
Next: Bachelor in Paradise: Blake Horstmann Would 'Absolutely' Play Stagecoach
Source: Us Weekly