Battlefield 2042 Playtesters Who Break NDA Could Be Banned From The Game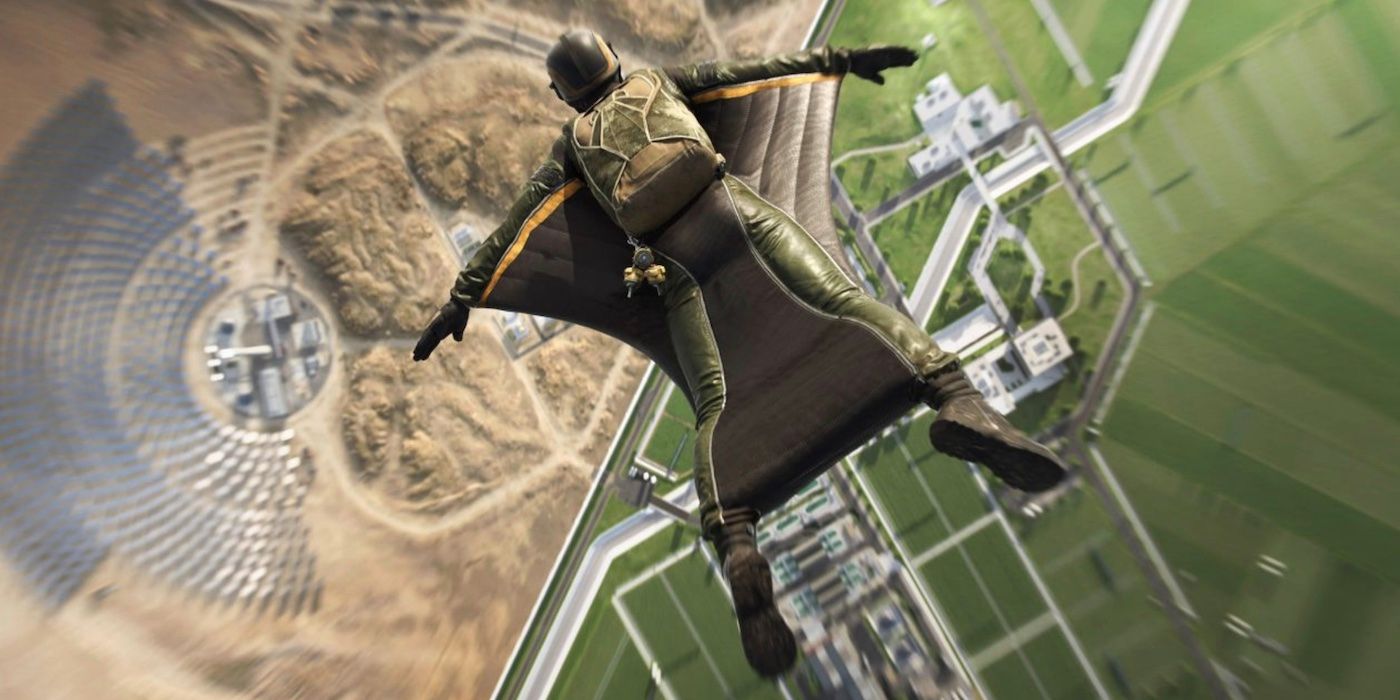 Battlefield 2042 publisher EA recently warned the game's playtesters that violating their non-disclosure agreement could result in a permanent ban from the final game. The closed playtest began this past Thursday, ahead of its scheduled launch on Oct. 22.
A recent animated short film, Exodus, confirmed Battlefield 2042 is Battlefield 4's sequel, and is set to take place about 22 years after the events of its predecessor. The game is set in a world facing the dire effects of climate change and political division, in addition to a global refugee crisis. Exodus showed that Battlefield 4's characters Irish and Clayton "Pac" Pakowski will be returning to the upcoming series installment, and also revealed that Irish has left the Marines to lead a group of displaced refugees called the "No-Pats" who are fighting at the center of the game's geopolitical chaos. Even if the animated short's story is only a small part of an even larger narrative, it appears developer DICE is looking to bring a detailed backstory to Battlefield 2042.
Related: How DICE Can Learn From Battlefield 5's Failure (For Battlefield 6)
Some of the game's playtesters might not be able to enjoy DICE's finished product, though, if they violate their NDA. Adam Freeman (via Eurogamer), lead community manager at EA Studios Europe, recently tweeted a thread of updates pertaining to the game's closed playtest - including a few warnings. Freeman emphasized that Battlefield 2042's playtest is invitation-only and under a NDA. He then explained that codes for the Xbox playtest were beginning to roll out, but those looking to share their code with others will be unable to do so. He added, "You also don't want to share your account information with folks either, that's going to end badly for you. Super badly."
Freeman then went on to say videos, screenshots and streaming the Battlefield 2042 playtest would break the NDA and encouraged those taking part to "be a good egg." Apparently, violators also face potentially losing access to future EA tests and Battlefield 2042 when it officially releases, seeing as Freeman warned, "Break the rules, expect to lose access to both the Technical Playtest, future EA Tests, and potentially access to 2042 itself when it releases." He revealed that "plenty of people" had broken such rules and were already banned from playing during the following weekend.
Those lucky enough to receive an invite to the Battlefield 2042 playtest might want to hold on to it as tightly as possible, and refrain from letting the temptation to leak game content jeopardize their chances of playing it in the future. The upcoming first-person shooter will have exciting new features and mechanics - notably more customization than previous Battlefield games - so the final product will hopefully be worth the patience.
Next: Classic Battlefield Maps Battlefield 2042's Portal Needs Next
Battlefield 2042 will be released on October 22, 2021 for PC, PlayStation 4, PlayStation 5, Xbox One, and Xbox Series X/S.
Source: Adam Freeman/Twitter (via Eurogamer)