Bethenny Frankel Praised Natural Beauty After Posting No-Filter Selfie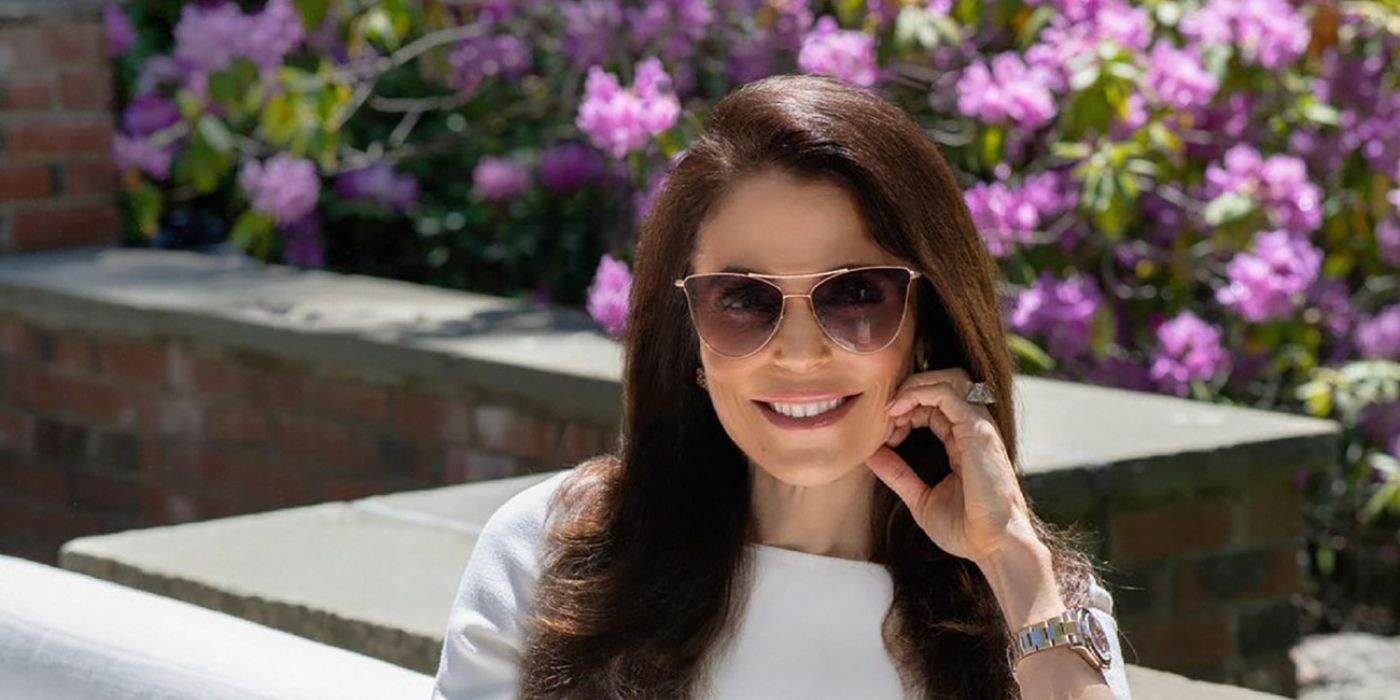 Even though Bethenny Frankel has left The Real Housewives of New York, fans still love her and are praising the mother for a recent no-filter selfie. Frankel has always been a fan favorite, and since her departure, she is still winning fans over one update at a time.
Bethenny has been living her best life on cloud nine since she became engaged to Paul Bernon back in March. He proposed with a ring valued at one million dollars. For years, Bravo viewers watched as she went through a toxic divorce from Jason Hoppy, which took over eight years to complete. Frankel has continued to have success in her business ventures after launching SkinnyGirl. Earlier this year, Bethenny launched her wine label, Forever Young. Frankel has embraced all the good in her life and spent the Fourth of July in Italy on Lake Como, just baking in some sun and positive vibes.
Related: RHONY: Bethenny Frankel Reunites With Her Ex-Boyfriend Paul Bernon
In a Sunday vibes post, Frankel shared an all-natural picture of herself with a large brim hat. Along with the photo, she wrote "Zero glam. Zero filter." Frankel was sat on a nice wooden bench while sporting a large gold necklace and a bikini. She may have been at her Hamptons home since she was wrapped in a shawl, and Long Island is known to be a bit chillier. Fans found the picture refreshing, with many acknowledging that this was what glam meant to them.
Lisa Barlow from The Real Housewives of Salt Lake City commented, saying Frankel was "Gorgeous." All weekend the former housewife shared pictures of her no glam vacation. Pampering and primping were not on Frankel's list of things to do. During a post that showed her lounging in her beach chair while sporting a red bikini, she shared with followers that she always takes time to relax, saying she loves "to hit pause & heal." She recommended beach walks, swimming, and sleep to her fans who may need a little extra TLC.
The Real Housewives of New York fans have desperately missed Frankel on the series, but it is nice to see she is moving on. There have been rumors that Bravo executives are in talks for her to possibly come back to the show, but she would want a totally revamped cast. Until then, Bravo viewers can keep up to date with Frankel via her positive posts. The mother of one is looking to inspire her followers one filterless post at a time.
Next: RHONY: Bethenny Frankel's 10 Best Season 10 Fights
Source: Bethenny Frankel