Call of Duty: Vanguard Leaks Confirmed By WW2 Cinematic Teasers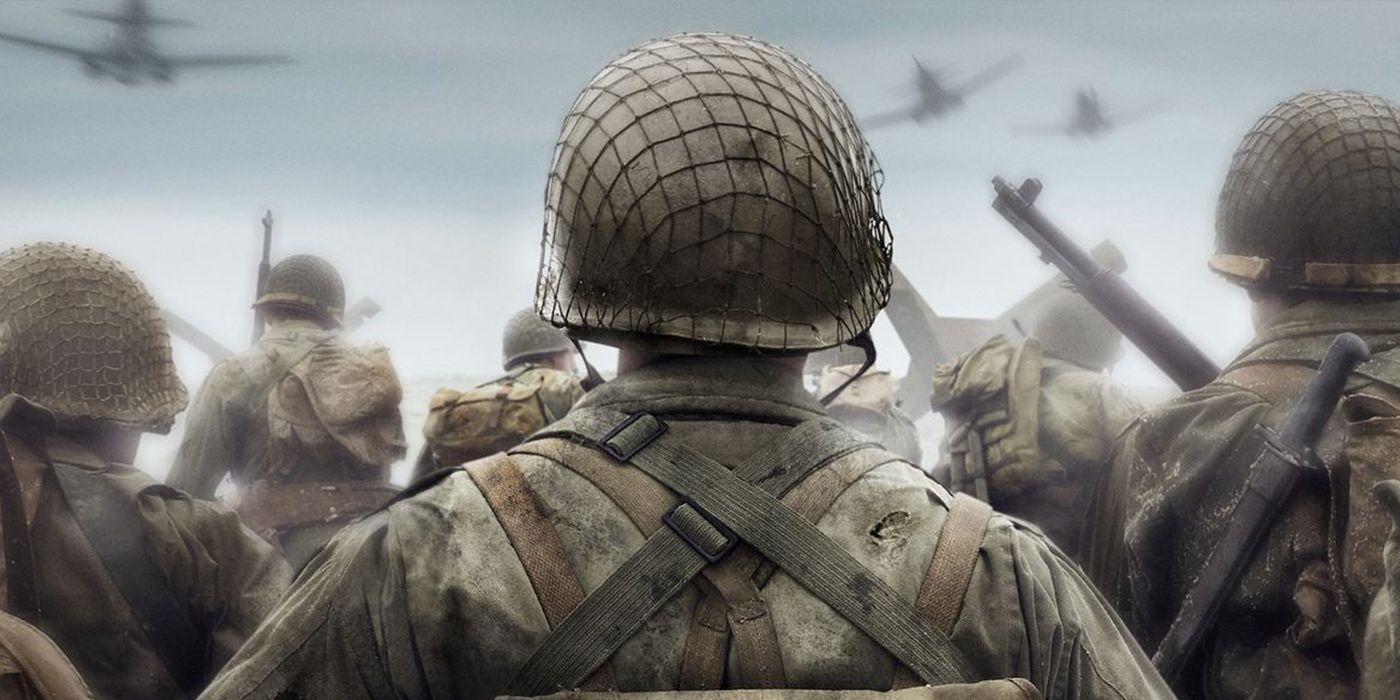 Editor's Note: A lawsuit has been filed against Activision Blizzard by the California Department of Fair Employment and Housing, which alleges the company has engaged in abuse, discrimination, and retaliation against its female employees. Activision Blizzard has denied the allegations. The full details of the Activision Blizzard lawsuit (content warning: rape, suicide, abuse, harassment) are being updated as new information becomes available.
Reports that Sledgehammer Games' 2021 game will be called Call of Duty: Vanguard and bring the franchise back to World War II seem all but confirmed by a pair of official cinematic teasers. Sledgehammer's last series installment, the appropriately title Call of Duty: WWII, launched was set during the same time period.
Just a day earlier, rumors specifically surrounding the title of the upcoming Call of Duty installment appeared to be confirmed after new Call of Duty: Vanguard images and details leaked online. This led to speculation that an official reveal might be around the corner. Although no formal announcements have been made by Activision or Sledgehammer, the companies are responding to the leaks with humor while also providing all-new footage.
Related: Warzone Will Get Biggest Map Yet When Vanguard Launches, Leaks Claim
Developer Sledgehammer Games tweeted a good-natured response to the official Call of Duty Twitter account after the publisher warned its followers of leaks and rumors on Thursday evening. As part of the joke, though, Call of Duty's meme overlays never-before-seen cinematic footage of bomber planes, which presumably comes from Call of Duty: Vanguard. Activision has since sent out a short tease to select influencers like YouTuber MrDalekJD. The content creator says the clip is titled "Western Front" and, while it is only five seconds long, has substantial details hidden throughout a series of quick cuts, showing what appears to be a WW2-era battle.
These teasers may have only raised more questions than it has answered. It does appear the game will take place during the WWII era, but some of the most recent insider reports have stated the game's story will take place in 1946, after WW2 ended. The title and visuals of the "Western Front" teaser also contradicts some earlier rumors about Call of Duty: Vanguard's Pacific Theater setting, which is supposedly linked to Warzone's tie-in map and WW2 overhaul.
Even though the Call of Duty franchise long ago found success by taking its games into the modern era, there is still a large portion of the fanbase that gets excited whenever the series goes back to its original setting. Sledgehammer appears to have been given the franchise responsibility for that specific time period and, given the high sales of Call of Duty: WWII back in 2017, it makes sense that player interest in Call of Duty: Vanguard is running so high. After the latest round of leaks and teases and with the game's 2021 launch nearing, an official announcement will probably closely follow Activision and Sledgehammer's tweets.
Next: Every Call of Duty Game, Ranked Worst To Best
Sources: Sledgehammer Games/Twitter, Call of Duty/Twitter, MrDalekJD/Twitter