Cobra Kai Season 5 Renewal Confirmed Ahead of Season 4 Release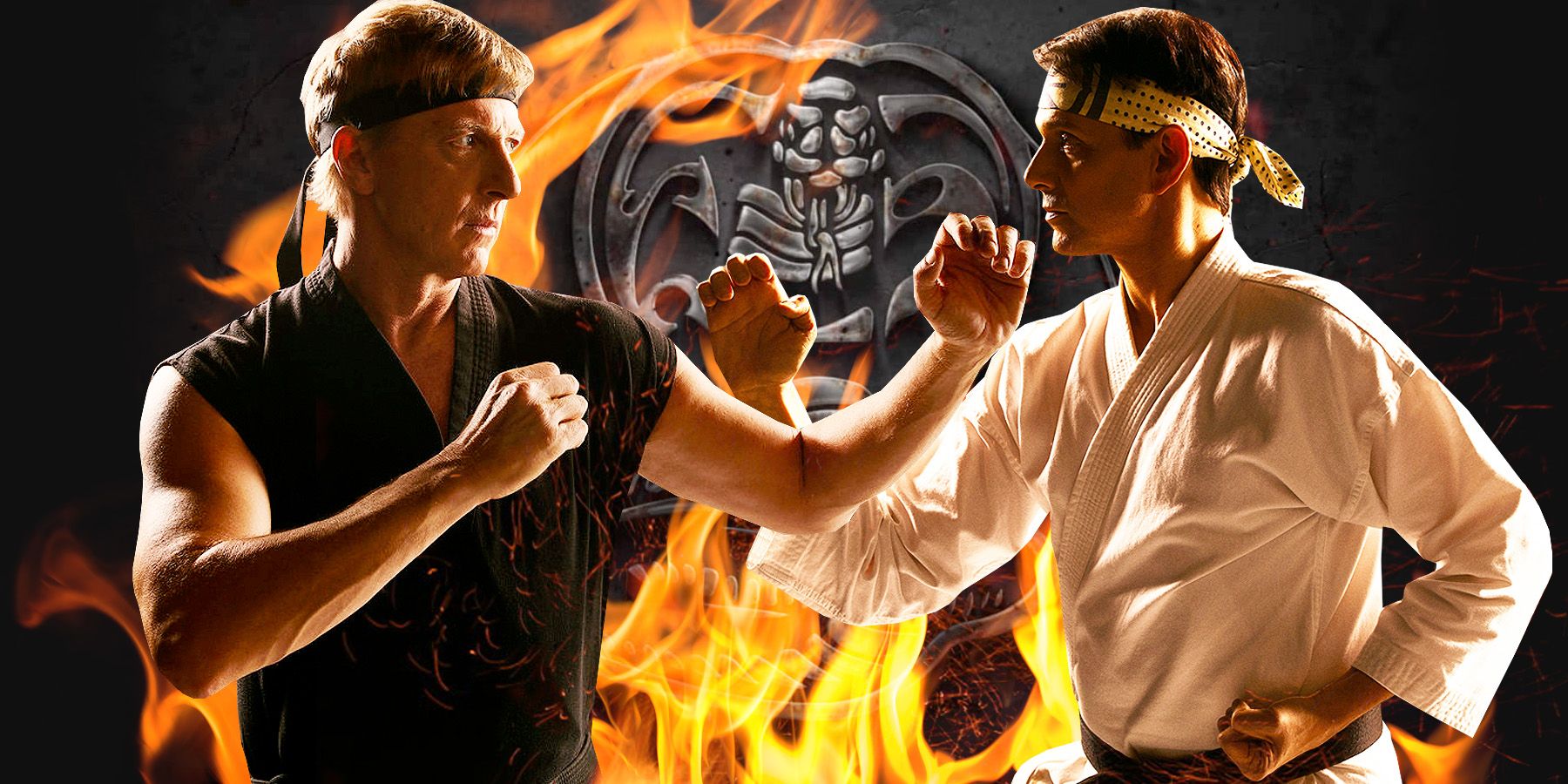 Netflix's The Karate Kid spinoff is renewed with Cobra Kai season 5 confirmed by the streamer. Picking up after the events of the original The Karate Kid films, the series stars original cast members William Zabka, Ralph Macchio and Martin Kove with new additions Mary Mouser, Tanner Buchanan, Courtney Henggeler, Xolo Maridueña and Peyton List. The show kicked off in 2018, premiering on YouTube Red, which produced the show through season 3 before putting an end to their scripted programming. Netflix acquired the show and debuted season 3 (as well as the earlier seasons) on the streamer, which became their most watched series on the platform.
Cobra Kai focuses on the rivalry between two competing karate dojos, the Cobra Kai, run by Zabka's Johnny Lawrence, and Miyagi-Do, run by Macchio's Daniel LaRusso. Johnny and Daniel's feud began during the events in The Karate Kid, where a bullied Daniel learns karate from an unlikely teacher, Mr. Miyagi, and defeats Johnny in the All-Valley Karate Tournament. After Johnny's loss, his sensei, John Kreese (Kove), disowns him and kicks him out of Cobra Kai. LaRusso's story was continued for two more films, with the fourth focusing on Miyagi's new student, played by Hilary Swank. The events of Cobra Kai pick up when Johnny starts Cobra Kai again as an adult, prompting Daniel to start Miyago-Do, reigniting their rivalry and dragging their own offspring and other students into the mix.
Related: Cobra Kai: Every Karate Kid Character In The Season 4 Trailer
With Cobra Kai season 4 set to debut in December, Netflix has now announced that Cobra Kai season 5 is confirmed and will get underway this fall. The mega-hit series will shoot once again in Atlanta, continuing the saga of Cobra Kai and Miyago-Do Karate, which has become a cultural phenomenon well beyond what began in 1984 with The Karate Kid. Showrunners Josh Heald, Jon Hurwitz and Hayden Schlossberg will continue to produce the show, which has garnered four Emmy nominations for its third season, including Outstanding Comedy Series, Outstanding Stunt Performance, Outstanding Sound Editing For A Comedy Or Drama Series (Half-Hour) And Animation, Outstanding Sound Mixing For A Comedy Or Drama Series (Half-Hour) And Animation and Outstanding Stunt Performance.
Both Zabka and Macchio had fairly sporadic careers after The Karate Kid, but Cobra Kai has launched them back into the cultural zeitgeist, making them household names yet again. The show's younger cast have also become breakout stars in their own right, quickly gaining fan followings for their own characters and opening the doors for other opportunities. Recently, Xolo Maridueña joined the superhero club, when he was cast as Blue Beetle for DC Films and HBO Max, the first Latino-led live-action superhero movie to date.
It's no surprise that Netflix would renew the show for Cobra Kai season 5, especially given the streaming numbers. With Cobra Kai netting billions of views for the streamer and the episodic nature of the show keeping fans hungry for more, it would seem implausible that the series wouldn't continue. Creators Heald, Hurwitz and Schlossberg have said they have plans for more seasons, contingent on Netflix's desire to continue, as well as potential spinoffs. The show also embraces its film roots, pulling threads and characters from previous films back into the Cobra Kai fold, which makes older fans that much more invested and gives younger fans a reason to check them out. Season 4 will see the return of Thomas Ian Griffith's Terry Silver, who made LaRusso's life hell in The Karate Kid: Part III, which should make for a fun dynamic. With so much potential, popularity and outright fun in a show that's far better than anyone could've dreamed, it's likely the show will be around for awhile - at least through Cobra Kai season 5.
Next: Cobra Kai: How Johnny & Daniel's Partnership Will Change Season 4
Cobra Kai season 4 premieres December 2021 on Netflix.
Source: Netflix