DWTS: Johnny Weir Slams Jenna Ellis For Offensive Comments On Outfit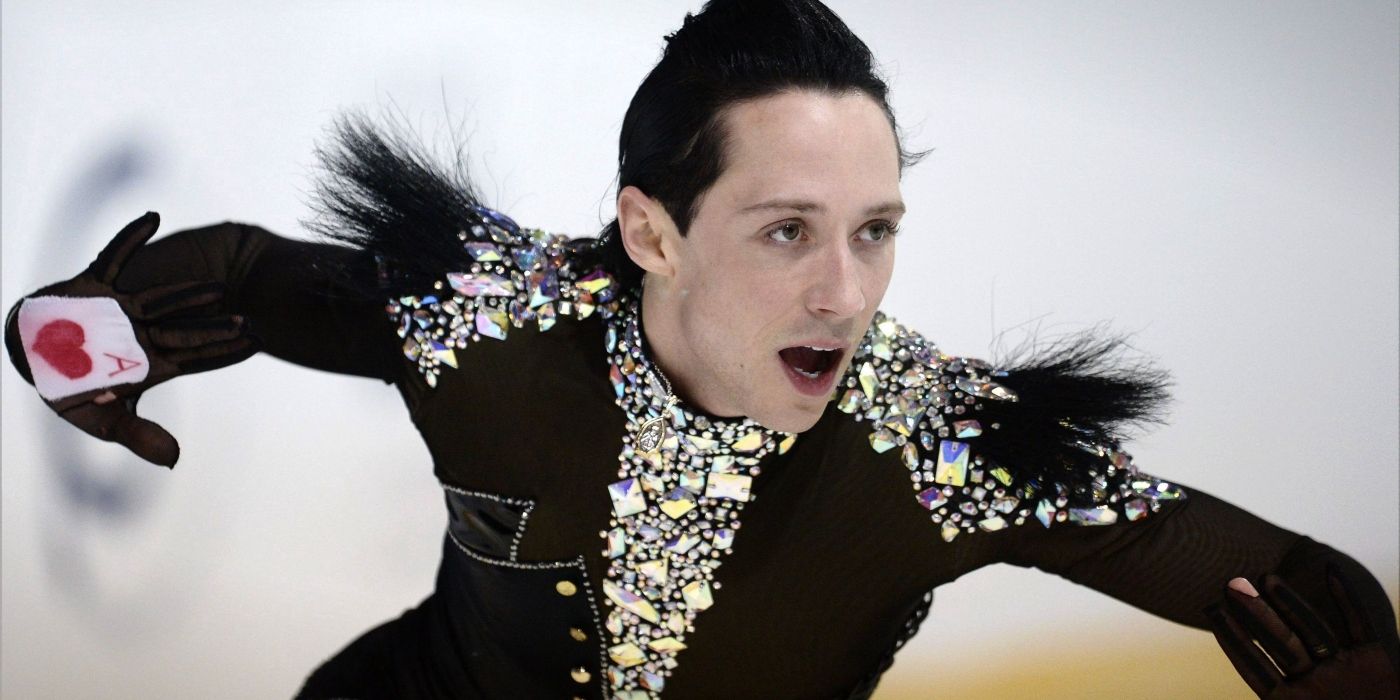 Dancing With the Stars alum, Johnny Weir, stood up for himself after Jenna Ellis mocked his on-camera style. The two-time Olympic figure skater co-hosted NBC's broadcast of the 2020 Tokyo Olympics Closing Ceremony alongside Tara Lipinski and broadcaster Terry Gannon. Johnny previously competed alongside pro Britt Stewart on Dancing With the Stars in late 2020. The 37-year-old ice skater made it to the semi-final competition.
Johnny has never been one to shy away from his truth on social media. Back in 2018, Johnny used social media to explain to his fans why he never spoke about his sexuality while he was professionally skating. "I wear my sexuality the same as I wear my sex or my skin color," he said at the time. "It is something that simply is and something I was born into. I never 'came out' in sport because I didn't imagine it as a great secret & it had nothing to do with my skating or my dreams." Still, Johnny feels "forever indebted" to those in his community who came before him. "I was extremely lucky to grow up in a family/community of acceptance and perhaps that's why I don't see my sexuality as something that needs addressing," he added. "I am forever indebted however, to the warriors who came before me that allow me to lead the life I do so openly."
Related: DWTS Juniors Winner Sky Brown Takes Home Bronze Olympic Medal
In what appeared to be a post showing off his personal style, Johnny posed in front of Tokyo's Olympic Stadium wearing his hair in a bouffant bun with a blinged-out hairpiece in the shape of the Olympic Rings. While many of his followers praised his unique style, Jenna Ellis, who worked in former President Donald Trump's legal team, chose to troll the athlete instead. "#WokeOlympics closing ceremony clown. How appropriate and utterly embarrassing," she tweeted, alongside a screenshoot of Johnny's post. Jenna later went back to Twitter to add, "Bring back the days when boys cared about growing up to be actual men. Biblical masculinity over woke fragility." The online bullying led Johnny to yet again respond with his own truth. "The man I've grown into is a human that embraces the strength of the man & woman who raised me to be myself. If you feel squashed by the boot of someone else's beliefs, remember you are free to live your life the way YOU believe. Also, religion isn't an excuse for hate."
Johnny didn't allow the trolls to ruin his day at the Olympic Games. The athlete kept his energy positive throughout the day even joking that he looks like Marie Antoinette with his hairstyle of choice. He also chose to pay attention to those who supported him, such as former Saturday Night Live comedian, Leslie Jones. The self proclaimed #1 fan of the Olympics posted a video of Johnny and his co-hosts on social media telling her fans that "Johnny and Tara never f--king disappoints!!"
Johnny has never turned away from speaking his truth, and continues to find ways of respectfully explaining to people who do not accept his sexuality that this world needs more love and positivity. The United States of America represents freedom, and it's only right that the country's athletes have an opportunity to express themselves however they see fit. Though negativity has a way of outweighing the good, it's comforting to know the Dancing With the Stars alum has way more supporters than trolls.
Next: DWTS: Maks & Val Chmerkovskiy Open Up on 'Stripping Down' for Tour
Source: Johnny Weir