Ex On The Beach: 10 Reality Couple Exes That Are Perfect For The Show
MTV's hit reality dating show Ex on the Beach boasts an ideal format for former lovers to confront one another. The series is known to rehash old drama and ignite new temperamental clashes when a person arrives on the beach and awkwardly gets between their former flame and their potential new suitor, causing endless entertainment in the process.
RELATED: Where Each Season Of Ex On The Beach Was Filmed
Considering the juicy format of the show, it would behoove producers to cast some of the most recent and most infamous reality couple exes and make them reconcile their differences in public.
10

Diamond Jack & Carlton Morton - Love Is Blind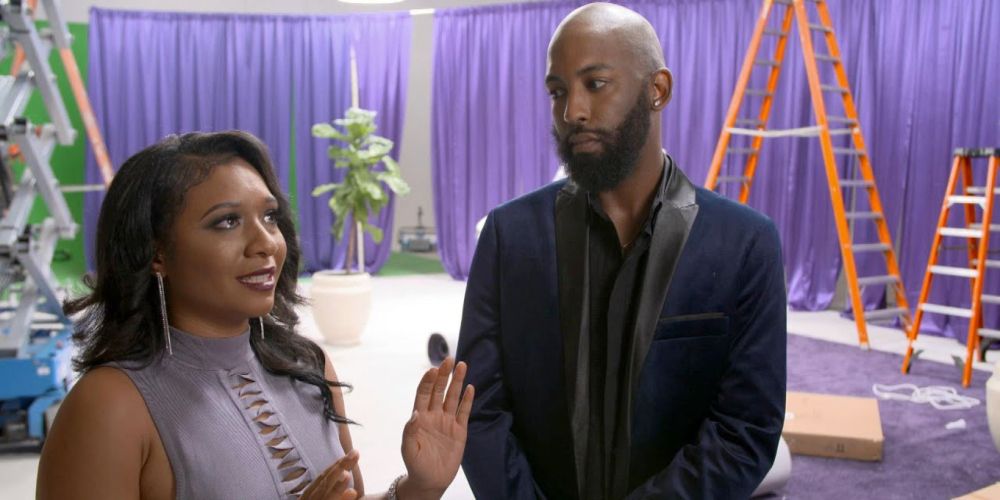 Considering the massive row at ended their relationship, former Love is Blind couple Diamond Jack and Carlton Morton could not be more perfect for Ex on the Beach. After all, their romance was dashed during a beachy vacation at Playa del Carmen, Mexico, so they've already got a head start.
Despite being engaged in Love is Blind, a major fight during their Mexican vacation over Carlton's bisexuality led to an extremely nasty and dramatic breakup. They did not get married as a result, leaving unresolved issues that would almost certainly spike Ex on the Beach's viewership ratings.
9

Marvin & Melinda - Too Hot To Handle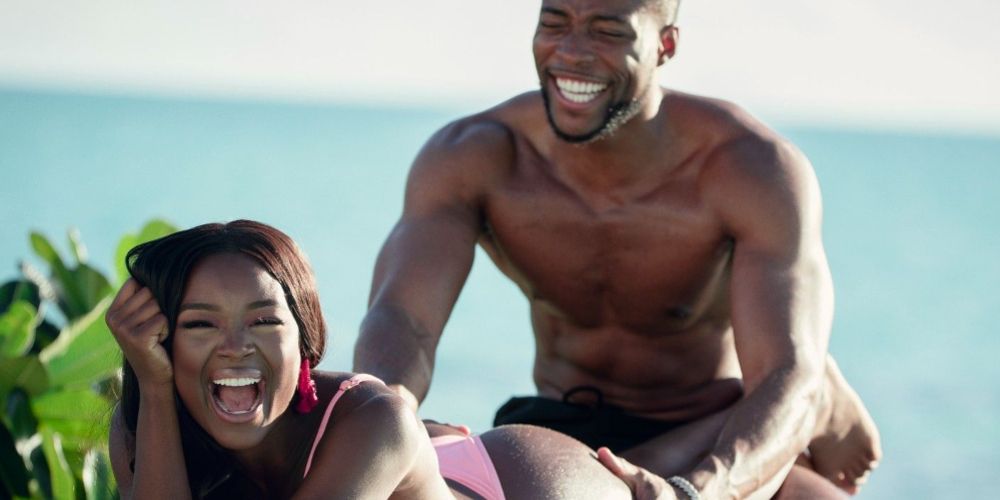 Netflix's Too Hot To Handle Season 2 winners Marvin and Melinda were the perfect power couple who seemed destined for long-term success. However, the two sadly called it quits due to their untenable distance between Marvin's home in Paris and Melinda's in New York.
RELATED: Too Hot To Handle - 10 Unpopular Opinions About The Show, According To Reddit
In addition to seeing Marvin and Melinda attempt to reconcile their popular relationship and make up for their canceled trip to Mexico together, Melinda's recent romance with fellow THTH cast member Peter Vigilante in New York is a combustible primer for Marvin to take ignite should he face Melinda in Ex on the Beach.
8

Colton & Cassie - The Bachelor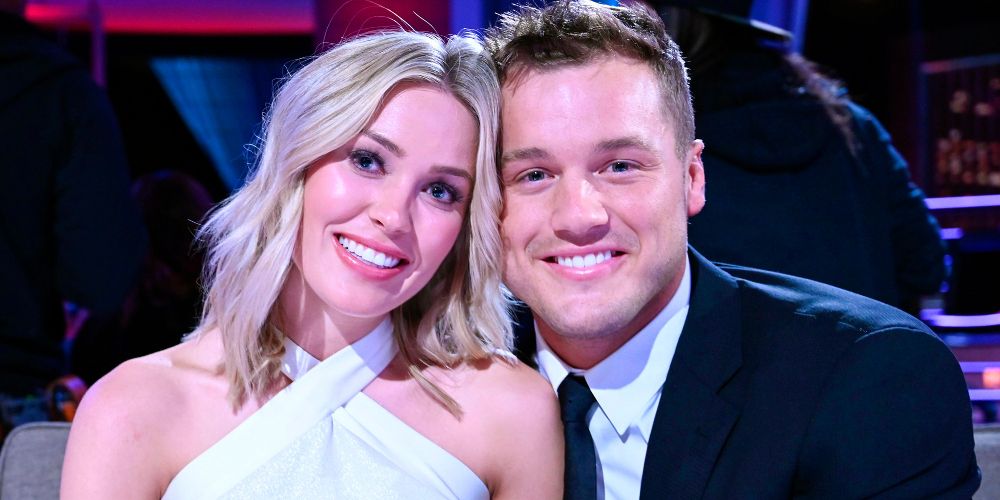 One recent messy split-up that could provide endless entertainment on Ex on the Beach is that of Colton Underwood and Cassie Rudolph. The couple met on The Bachelor in 2019 but called it quits in 2020. At one point, Cassie was granted and then dropped a restraining order against Colton in one of the show's biggest betrayals.
Now that the restraining order has been lifted, fans would love to see how Colton and Cassie could further hash out their romantic differences in Ex on the Beach, especially since Colton said in March of 2020 (via US Weekly) that "this isn't the end of our story, it's the start of a whole new chapter for us." Since coming out as gay in April, his relationship with Cassie could provide a whole new dynamic on the beach.
7

Harry & Francesca - Too Hot To Handle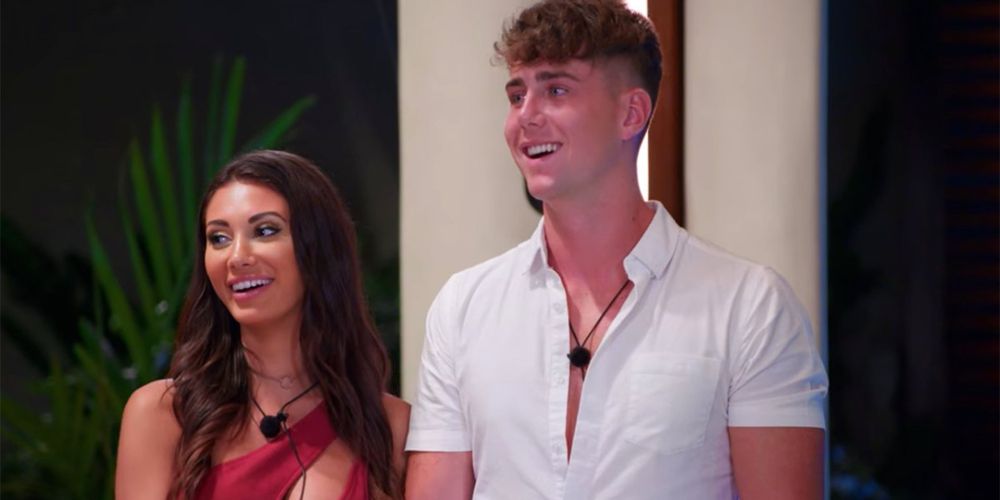 The on-again-off-again romance of Too Hot To Handle season 1 couple Harry Jowsey and Francesca Farago is ideal for an Ex on the Beach reunion. The most memorable couple of the show have broken up and reconciled several times during the past two years, finally calling it quits this past July.
RELATED: Too Hot To Handle Season 2 - 8 Best Romances, Ranked
Despite having genuine chemistry, Harry's disrespectful online behavior toward Francesca made her end their romance. Francesca explained to US Watch with US Podcast that "we broke up on the worst terms," leaving seriously unresolved drama that fans would absolutely love to see worked or extinguished for good in Ex on the Beach.
6

Jessica Batten & Mark Cuevas - Love Is Blind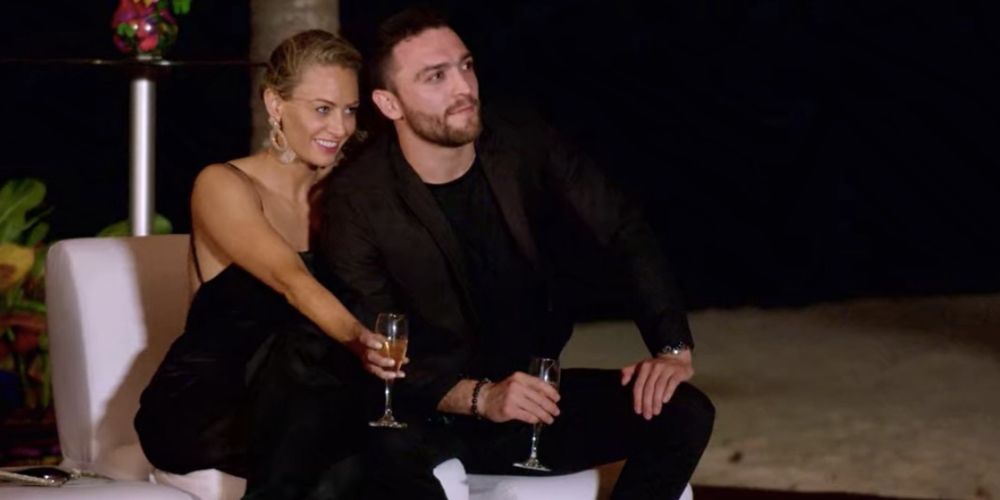 During the inaugural season of the guilty-pleasure Netflix reality dating show, Love is Blind, Jessica Batten and Mark Cuevas saw their engagement when she dramatically left him at the altar on their wedding day. Now that Jessica has a new boyfriend of more than a year, the triangle is ideally suited for a spot in Ex on the Beach.
Jessica was never really into Mark as much as seems to be with her new doctoral boyfriend, Benjamin McGrath, leading to her reluctance to say yes on decision day. Now that Jessica has seemingly found true happiness, the vindictive sabotage Mark might mount in Ex on the Beach would provide ultra-juicy entertainment.
5

Curtis & Maura - Love Island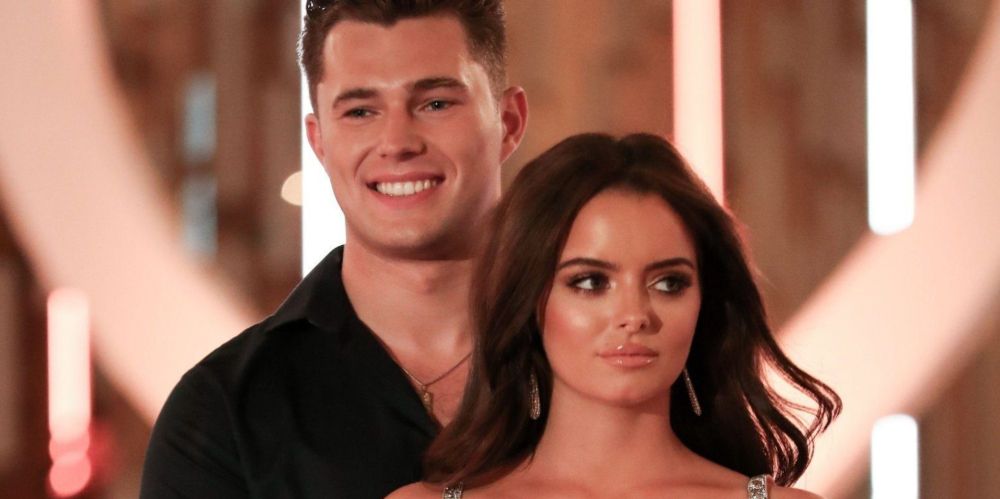 As one of Love Island's all-time most beloved couples, it was hard to see Curtis and Maura call it quits in March of 2020. Since their split, Maura has been romantically linked to her Dancing on Ice partner Alexander Demetriou, fellow Love Islander Chris Taylor, and most recently, pro dancer Giovanni Pernice. Never mind a love triangle on Ex on the Beach, here's a perfect love pentagon!
Aside from the neverending drama that the casting would provide, it's the magnetic, highly likable personalities of the cheekily responsible Curtis and the boldly hilarious Maura that fans would likely rush to the television to see again.
4

Hannah & Jed - The Bachelorette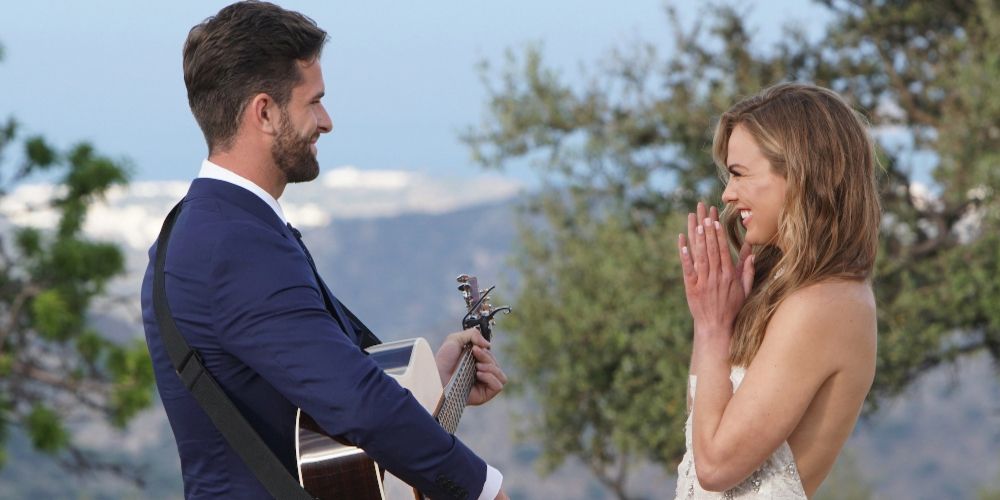 Considering how their ill-fated romance already played out like a quasi-trial run for Ex on the Beach, The Bachelorette's Hannah Brown and Jed Wyatt need to be cast on the popular MTV reality series. Many moons after picking and proposing to Hannah on television, it was revealed that he already had a girlfriend before joining the show.
If that wasn't bad enough, their painful breakup was also filmed and aired on television, leading Hannah to end their engagement. She ought to give Jed a dose of his own medicine by being his surprise Ex on the Beach.
3

Jenna & Jordan - Bachelor In Paradise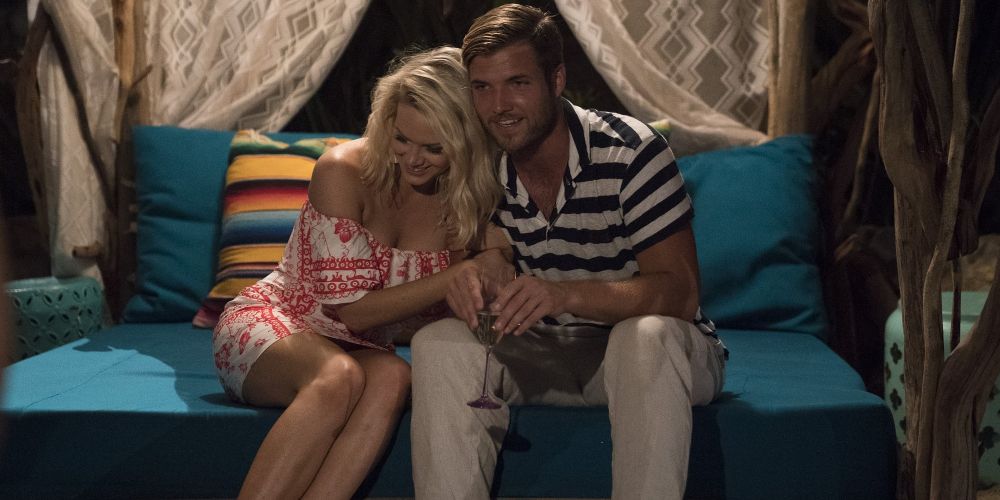 In season 5 of Bachelor in Paradise, the syllabic match Jenna Cooper and Jordan Kimball seemed poised for matrimonial bliss. However, their relationship was dashed when Jenna's ex began sending suspicious texts claiming that she was just using Jordan to capitalize on his fame and advance her career.
RELATED: 10 Most Memorable Couples From Bachelor In Paradise, Ranked
If that doesn't sound perfect for an Ex on the Beach reunion, then what does? Jordan has long been considered one of the most polarizing love-him-or-hate-him characters who always brings a salty sense of humor with salacious drama.
2

Justine & Caleb - Love Island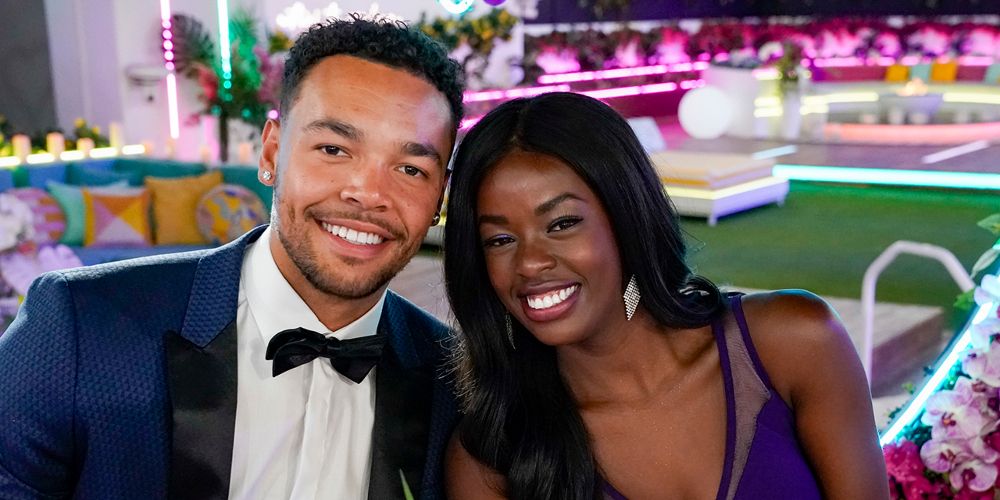 Love Island USA Season 2 winners Justine Ndiba and Caleb Corprew were the most lovable couple on the entire show and an apparent match made-in-heaven. The two charmed their way into the winner's circle as the first Black couple to win, doing so with fairytale chemistry and heartfelt ardor. Alas, the two broke up when Justine learned Caleb had been unfaithful via Twitter.
The news broke the hearts of viewers who continue to have Justine's back, leaving a perfect opportunity to advance the dramatic storylines in Ex on the Beach. Justine deserves better, and the MTV show could give her a chance to find true love while getting back at Caleb in the process.
1

Kelly Chase & Kenny Barnes - Love Is Blind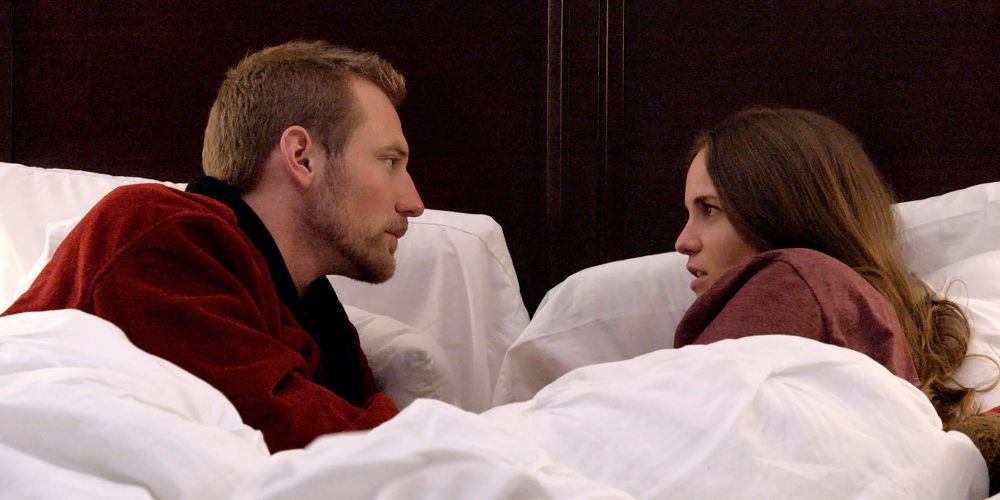 Although Kelly Chase and Kenny Barnes officially got engaged in season 1 of Love is Blind, they did not go through with the ceremony on their wedding day. Since Kenny has already gotten engaged to another woman named Alexandra, a juicy Ex on the Beach love triangle awaits.
The wedding day split-up of Kelly and Kenny came as a shock to viewers, as they appeared to be the strongest and most stable couple on the show. As she's currently single, Kelly could completely upend Kenny's happy existence if she chose to do so in a grand public setting like MTV's hit reality dating show. Considering the well-wishes she gave to Kenny upon his engagement news, this would utterly catch Kenny off guard.
NEXT: Love Is Blind - 10 Most Popular Contestants, Ranked By Instagram Followers