Fitbit Charge 5 Colors: How Many Are There & Which Is Best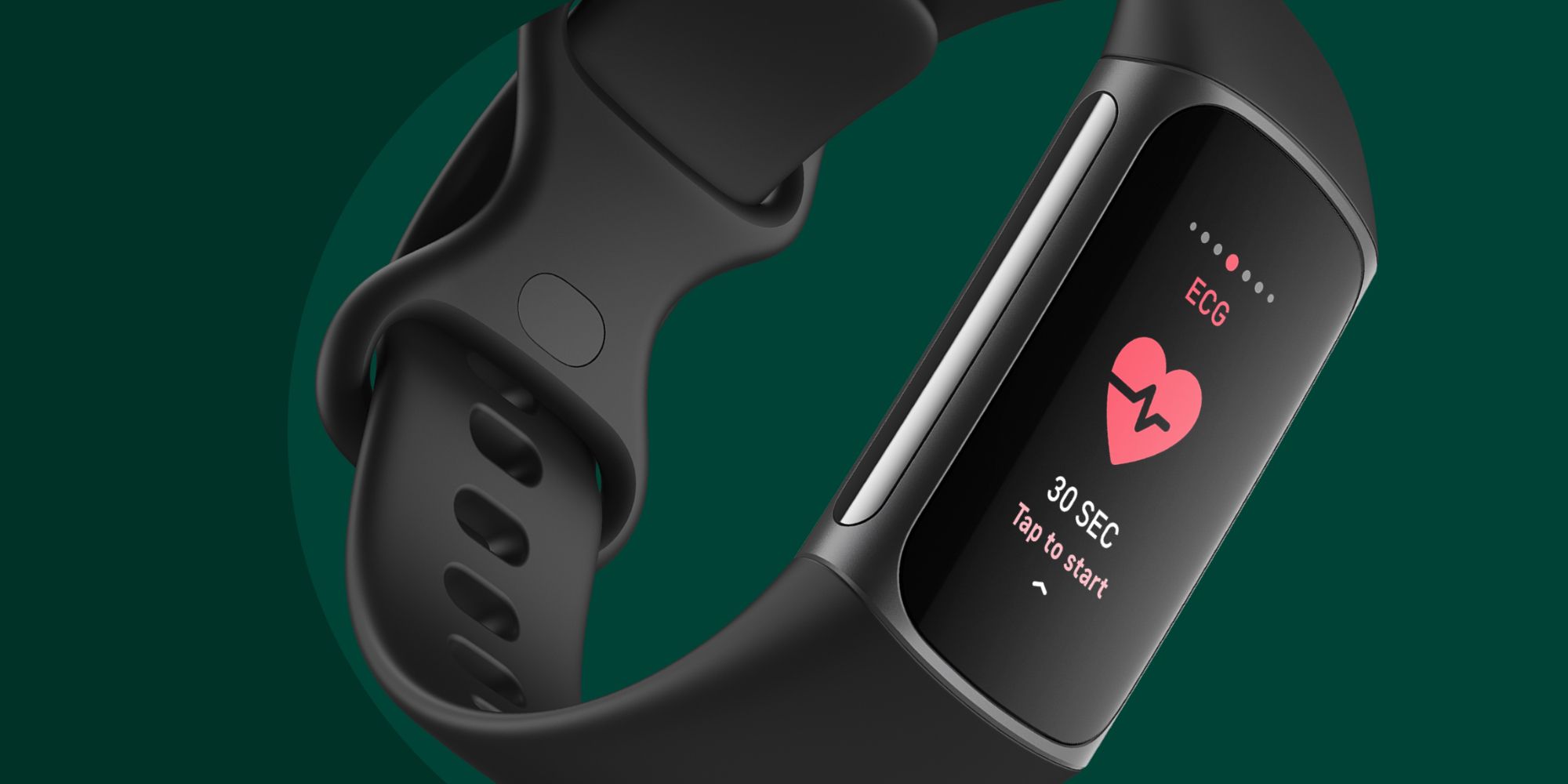 The Fitbit Charge 5 is one the most impressive fitness trackers Fitbit has ever created, and part of that is thanks to a trio of excellent colors available for the gadget. When buying a smartwatch, fitness tracker, or another piece of wearable technology, getting it in the right color is critical. With wearables being something a person wears as part of their outfit, finding a color that speaks to them is a huge part of the buying process.
In the case of the Fitbit Charge 5, Fitbit's equipped it with just about every feature someone could ask for. There's an ECG sensor to monitor heart rhythm, EDA technology that tracks stress response, all-day activity tracking, 24/7 heart-rate monitoring, and a whole lot more. All of that's baked into a slim device with a color AMOLED display and 7-day battery life, making it a really enticing option for anyone who isn't ready for a full-on smartwatch.
Related: Galaxy Watch 4 Vs. Apple Watch SE
When it comes time to buy the Charge 5, shoppers will find three colors to choose from. These include Black / Graphite, Lunar White / Soft Gold, and Steel Blue / Platinum. Each style costs $179.95 and comes with all of the same features, meaning there's no difference in price or functionality regardless of which color someone ultimately picks.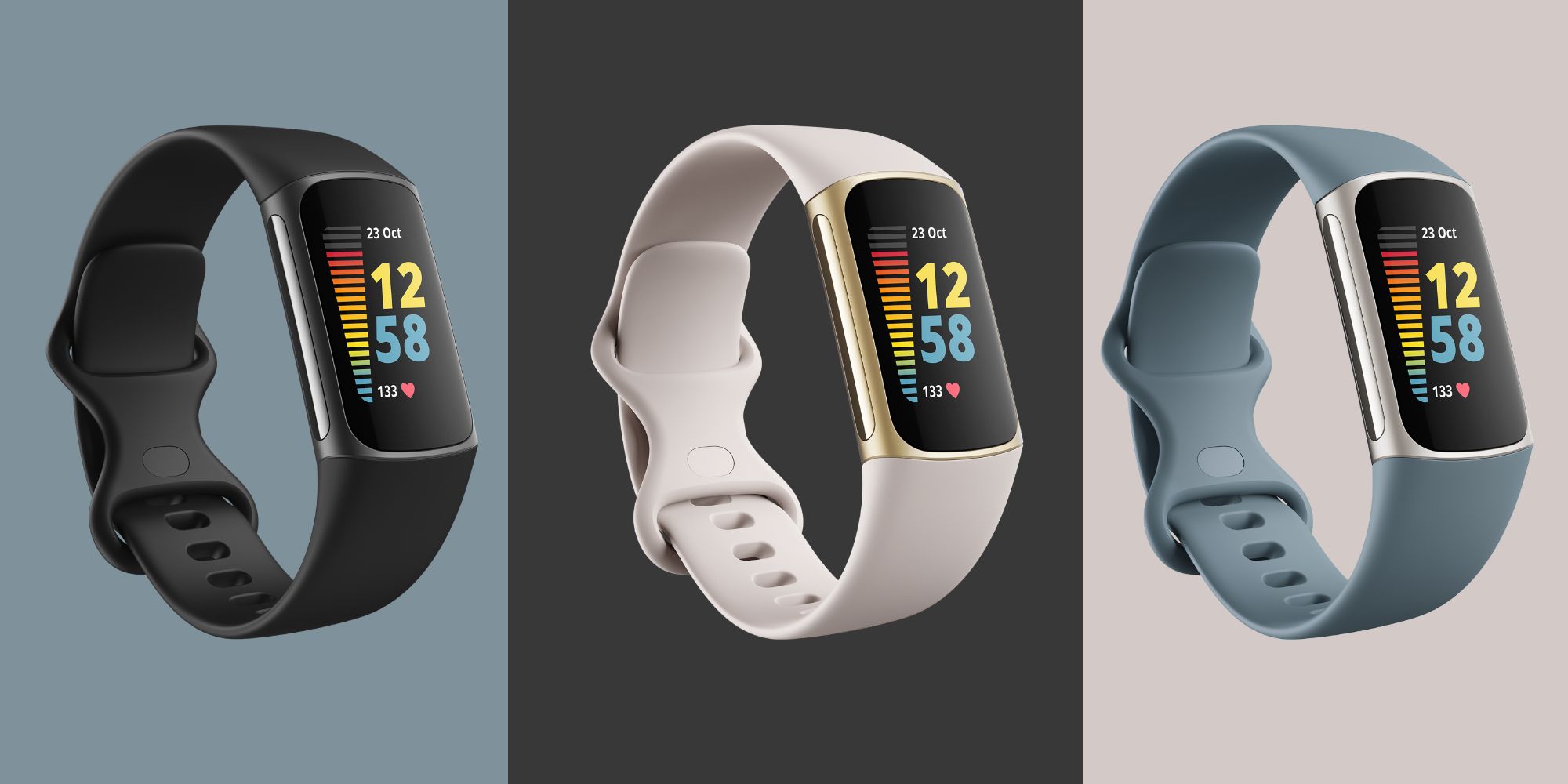 Those color names might sound confusing at first, but they're actually pretty easy to understand — the first part includes the color of the watchband, with the second part indicating the look of the Charge 5's case. For someone who wants the simplest and most subdued design, Black / Graphite is the way to go. The black band is as basic as it gets, and the graphite/gray stainless steel case matches it perfectly. This Charge 5 color doesn't make a bold statement one way or another, and for some shoppers, that's exactly what they're looking for.
Lunar White / Soft Gold is the exact opposite. The Lunar White band has a pleasing off-white hue, and paired with the intense gold for the case, it creates an aesthetic that's bound to catch the eyes of many people. The silver case for Blue / Platinum isn't nearly as bold, but the vibrant blue watchband certainly is. Ultimately, each color serves a unique purpose. Black / Graphite is for someone who values sleekness above all else, Lunar White / Soft Gold turns the Charge 5 into a piece of modern jewelry, and Blue / Graphite finds a nice balance of fun and sophistication.
When choosing a Fitbit Charge 5 color, it's important to remember that the included band can be swapped out for a new one at any time. Fitbit has a large collection of optional bands to choose from, including leather, metal, fabric, and sports ones. If someone plans to get additional bands later on, think about how the Charge 5's case color will look with them. The Graphite and Platinum cases are the most neutral and will pair nicely with virtually anything. Soft Gold, on the other hand, is a bit more challenging. It'll look absolutely stunning with something like the Plum Horween Leather Band, but it may clash with the Deep Sea Sport Band. Keep those tips in mind, pick the Fitbit Charge 5 color that personally looks the best, and that's about all there is to it.
Next: OnePlus Buds Pro Review
Source: Fitbit