Galaxy Z Fold 3: How To Save Hundreds With Samsung's Pre-Order Deals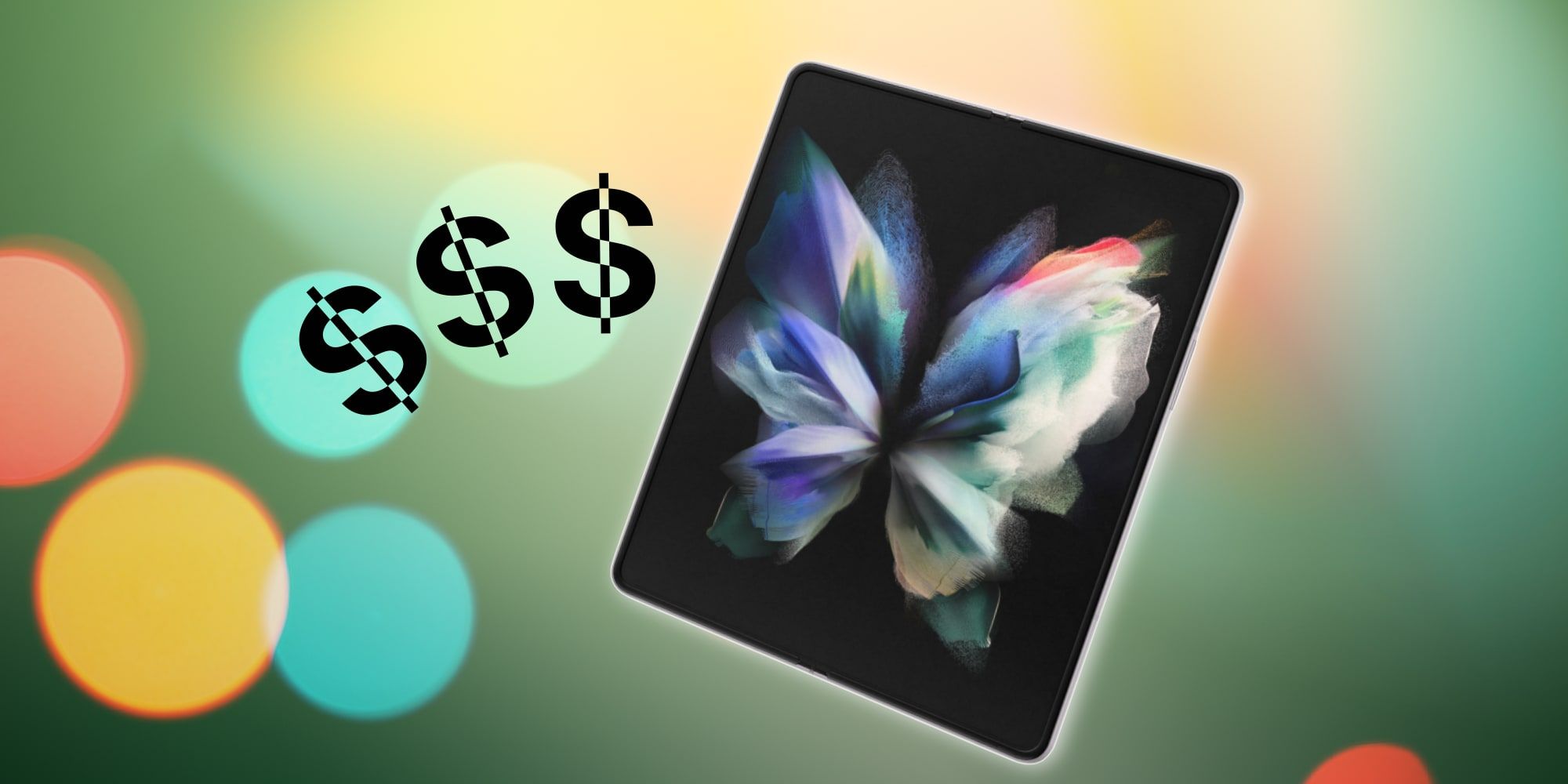 Samsung is offering a way to save hundreds of dollars on the cost of purchasing a new Galaxy Z Fold 3 as part of the special discounts it provides for customers that order in advance of shipping availability. The foldable flagship from one of the leading Android manufacturers is among the most exciting new smartphones of the year with several upgrades to an already solid device.
Samsung has been making foldable smartphones since 2019 and the technology improves every year. The company claims the Galaxy Z Fold 3 has an 80 percent more durable display due to the use of a stretchable plastic film covering, as well as being brighter and offering a 120-hertz refresh rate. Naturally, the newest model has a premium price but it has dropped from the steep $2,000 cost of the previous generation's Galaxy Z Fold2 to a slightly more attainable $1,800. Its smaller foldable, the Galaxy Flip 3, saw an even larger drop with Samsung bringing it down to $1,000, the same price as some standard smartphones.
Related: Galaxy Watch 4 Debuts With New OS, Sleek Design, And $250 Starting Price
Samsung is working toward making foldable smartphones more common, increasing durability, and lowering prices to appeal to a larger market. For those ready to buy now, Samsung is offering an opportunity to save $200 when ordering a Galaxy Z Fold 3. The order must be placed between August 11 and August 26, 2021, and the $200 in savings comes in the form of Samsung Credit which is redeemable on the company's website or via the Shop Samsung app. The credit would work well towards a purchase of an S Pen Pro or S Pen Fold Edition, both of which are compatible with the Galaxy Z Fold 3.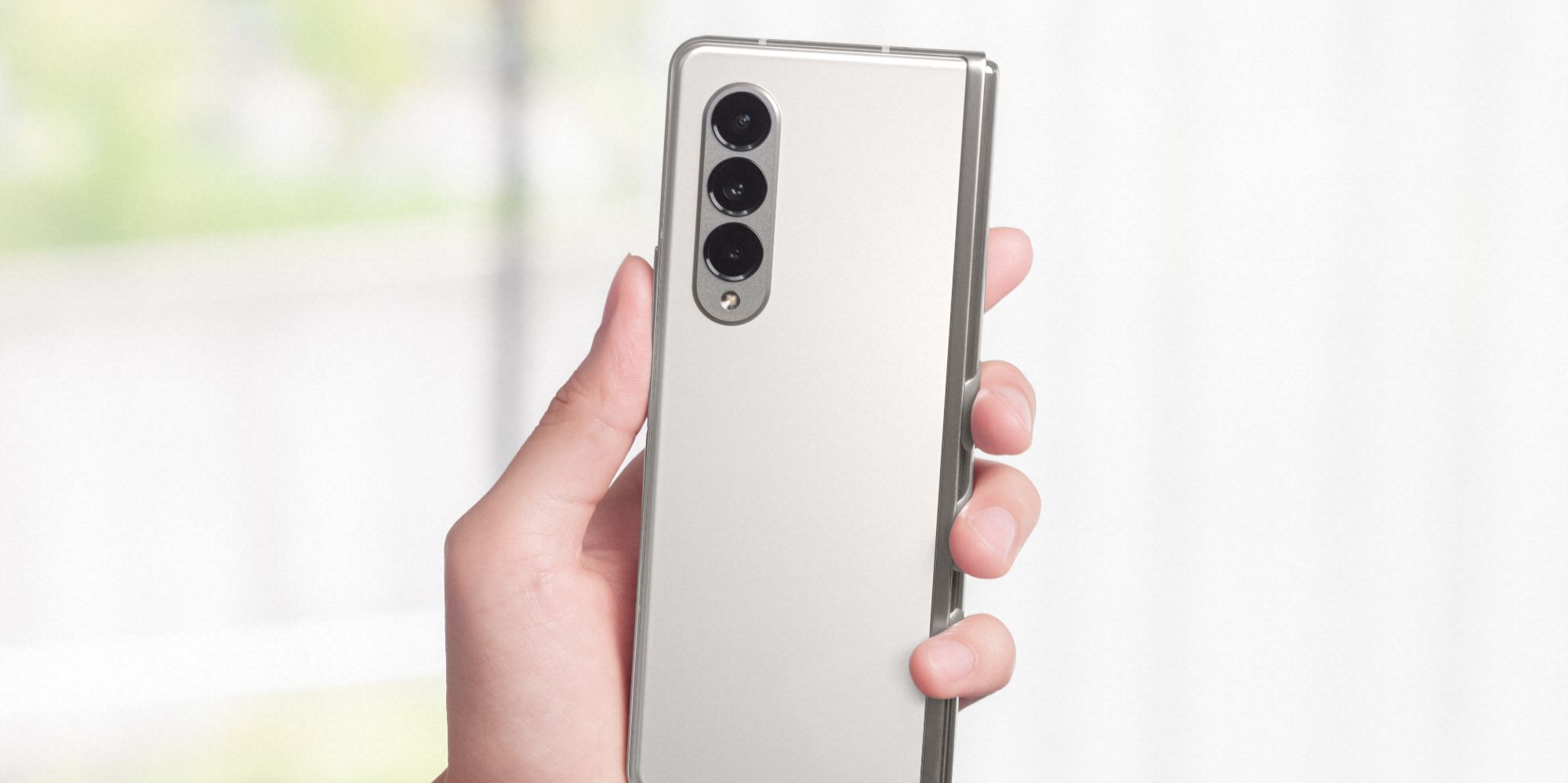 Samsung's Galaxy Z Fold 3 is an impressive advancement of its foldable screen technology, offering IP-X8 water-resistance, a much faster Qualcomm Snapdragon 888 processor, and a seamless main display that features an under-screen selfie camera. Anyone that was waiting for a more durable solution might find the latest advances are enough to erase any lingering doubts. Independent testing found the device could withstand 200,000 folds without damage. For extra protection, ordering the 3-year Samsung Care-Plus plan comes with a discount on the total plan price and forgoes monthly payments for the first 12 months.
Samsung is offering another way to reduce the cost, this time by an even larger amount, allowing trade-ins of up to four devices, including certain smartphones, tablets, and smartwatches, toward the purchase of the Galaxy Z Fold 3. This could amount to as much as an $800 savings. If combined with the $200 Samsung Credit available from pre-ordering, the effective price might be as low as $800. This makes a new Samsung Galaxy Z Fold 3 an incredible deal for anyone looking to upgrade from the older technology of standard phones and tablets to the combined, super portable experience possible with a folding phone.
Next: Galaxy Z Fold 3 & Z Flip 3 Just Announced With Shockingly Low Prices
Source: Samsung