Genshin Impact Players Are Angry With 1 Year Anniversary Rewards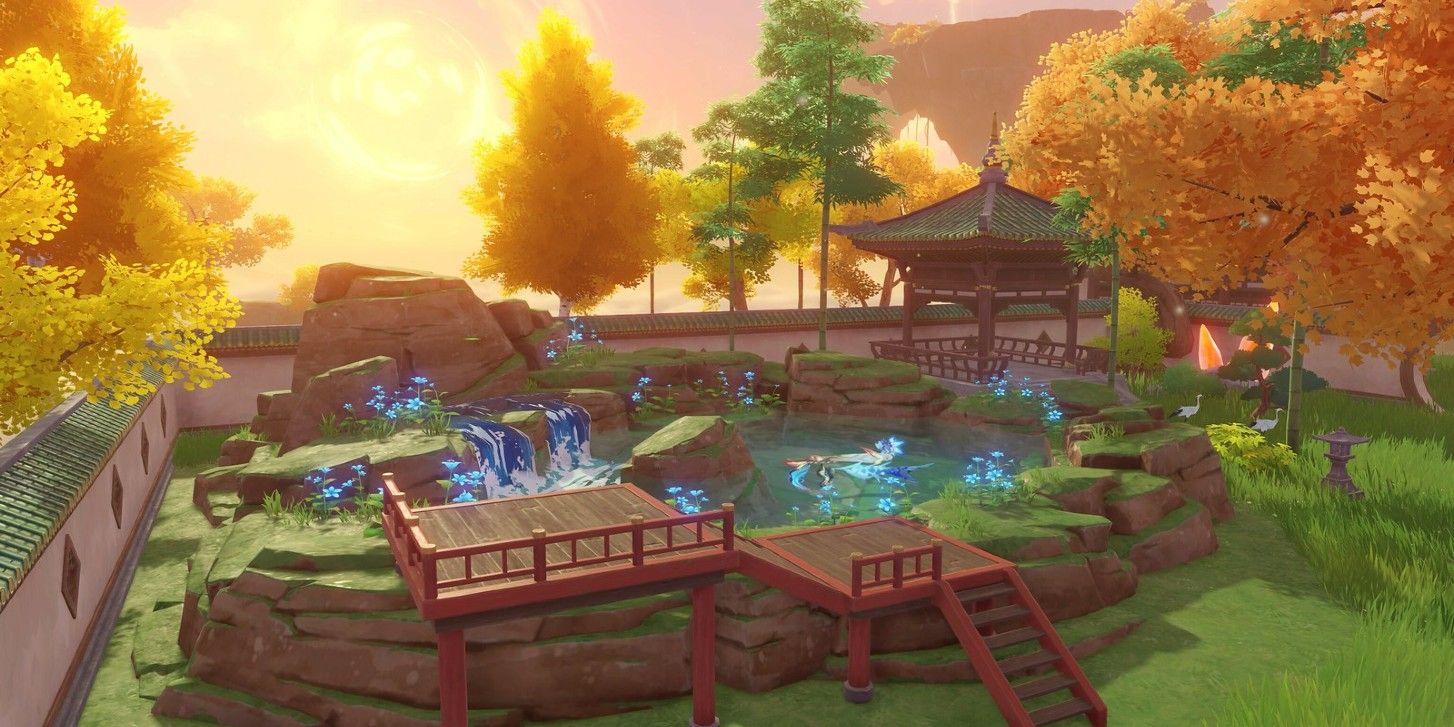 A number of Genshin Impact players are disappointed with rewards set for the game's one-year anniversary. Genshin Impact has been a cultural phenomenon since its launch in 2020, quickly becoming one of the most popular free-to-play titles on the market. Due to its success, many expected the game's celebratory anniversary rewards to come in abundance. However, it seems developer miHoYo has upset fans with its offerings.
Open-world RPG Genshin Impact is currently preparing for the release of version 2.1, which will introduce a host of new content to the game. July saw the beginning of the 2.0 update, introducing three new areas as part of the new Inazuma region, along with new stories, quests, and characters. Genshin Impact update 2.1 will add new boss enemies as well as Watatsumi Island and Seirai Island. Fans will also be able to take part in fishing in Genshin Impact once the new update goes live.
Related: Genshin Impact 2.1 Adding Baal, Kokomi, & Sara As Playable Characters
While Genshin Impact's future looks promising, its anniversary rewards have caused upset on Reddit. Genshin player xxKoRxx shared a screenshot of the PlayStation Blog where it's revealed that Genshin Impact's anniversary rewards will consist of "up to 10 Intertwined Fate, along with abundant resources by participating in the daily login event." Players will also have their Double Crystal top-up bonus reset. The Reddit post has been flooded with upset Genshin players unhappy with what many consider to be meagre offerings, despite the game anniversary being a milestone in its history. The post has seen close to 9000 upvotes at the time of writing, with other players expressing their frustration at the disappointing rewards.
See the post on Reddit here.
Intertwined Fate is essentially an in-game gacha currency players can use to pull for weapons and characters at available banners. Players using Intertwined Fates will have a chance to score 5-star characters or weapons, and while valuable, the freebies aren't the anniversary content players were hoping for. Multiple players responding to the Reddit thread noted that one-year anniversary reward isn't as impressive as previous Genshin Impact events such as the Lantern Rite, which included rare items like the Crown of Insight.
While the anniversary rewards are disappointing for some fans, players can expect to see more perks and bonuses as Genshin Impact version 2.1 rolls out next month. The update is scheduled to release on September 1, and new details have revealed that players will be able to get 24 free pulls during the update, with the Floating World Under the Moonlight event giving 10 Intertwined Fate and 2270 Primogems. Players on PlayStation 4 and 5 will also be able to add Horizon Zero Dawn's Aloy to the game from the same date, with Aloy coming to Genshin Impact for free.
Next: Biggest Reveals From Genshin Impact's 2.1 Livestream
Source: xxKoRxx/Reddit