Grey's Anatomy: Amelia Shepherd's Transformation Over The Years (In Pictures)
Content Warning: This article contains mention of substance abuse.
After meeting Derek's sister Amelia on Private Practice, Grey's Anatomy fans have found her story heartbreaking and intriguing. Amelia has a history of drug addiction and while on Private Practice, she falls in love with Ryan and they're overjoyed to learn that they're expecting. Amelia gives birth to a baby boy without a brain, and he tragically dies, a moment that understandably stays with her.
RELATED: 10 Grey's Anatomy Episodes That Will Hook New Viewers
During her time on Grey's Anatomy, Amelia changes a lot, as she finds love again with Owen and then Link and decides that she can take on motherhood. It's interesting to look at Amelia's first appearance in season 7 and compare it to the season 17 finale to see her growth.
10

Amelia & Derek Just Can't Get Along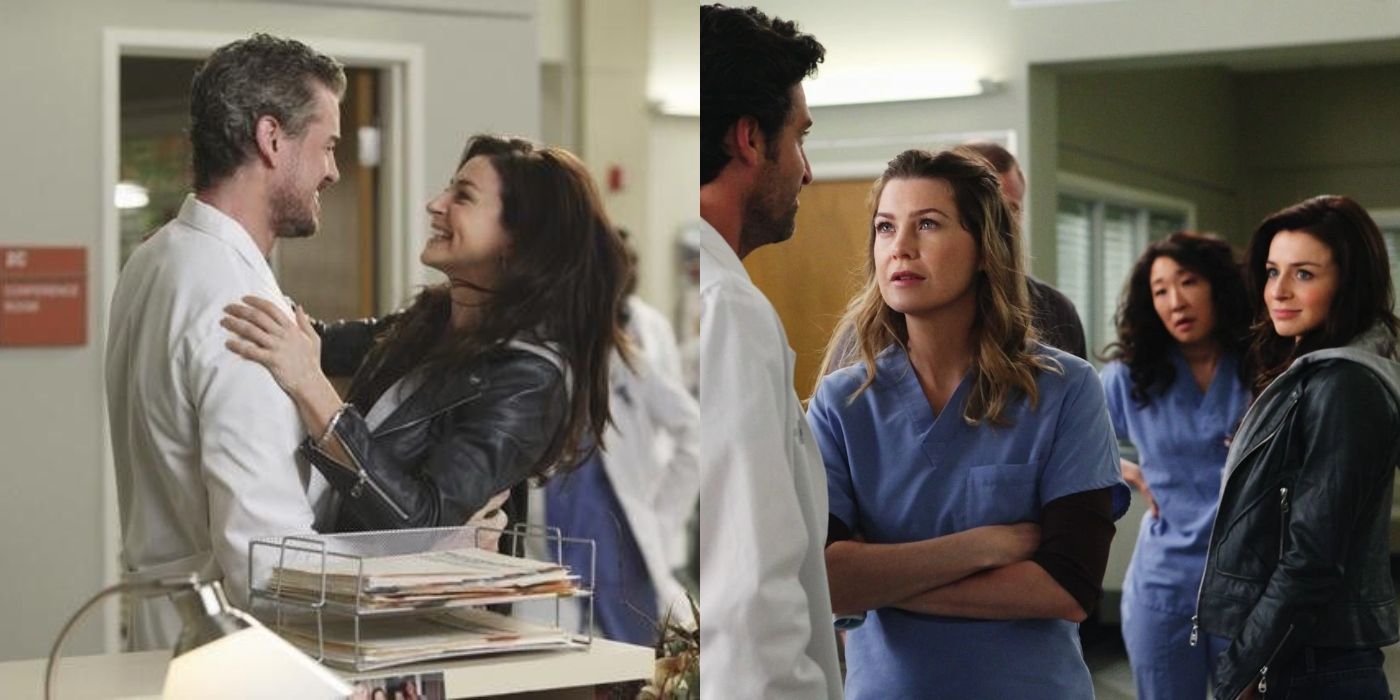 The season 7 episode "Superfreak" sees Amelia visiting Derek at the hospital and things going from bad to worse. While Amelia wants to scrub in for surgery, Derek actually takes her name off the O.R. board. Fans learn that when Amelia was younger, she was driving his car and ruined it because she was under the influence.
Fans know that Amelia had many tragic moments on Grey's Anatomy, and this storyline is a painful reminder of all that she has been through. While fans sympathize with Amelia's story, Derek definitely acts very harshly toward his sister here. Amelia is both strong and vulnerable at this point, wishing that her brother would understand her and show her love.
9

Amelia Takes Care Of Meredith & Derek's Children While At A Crossroads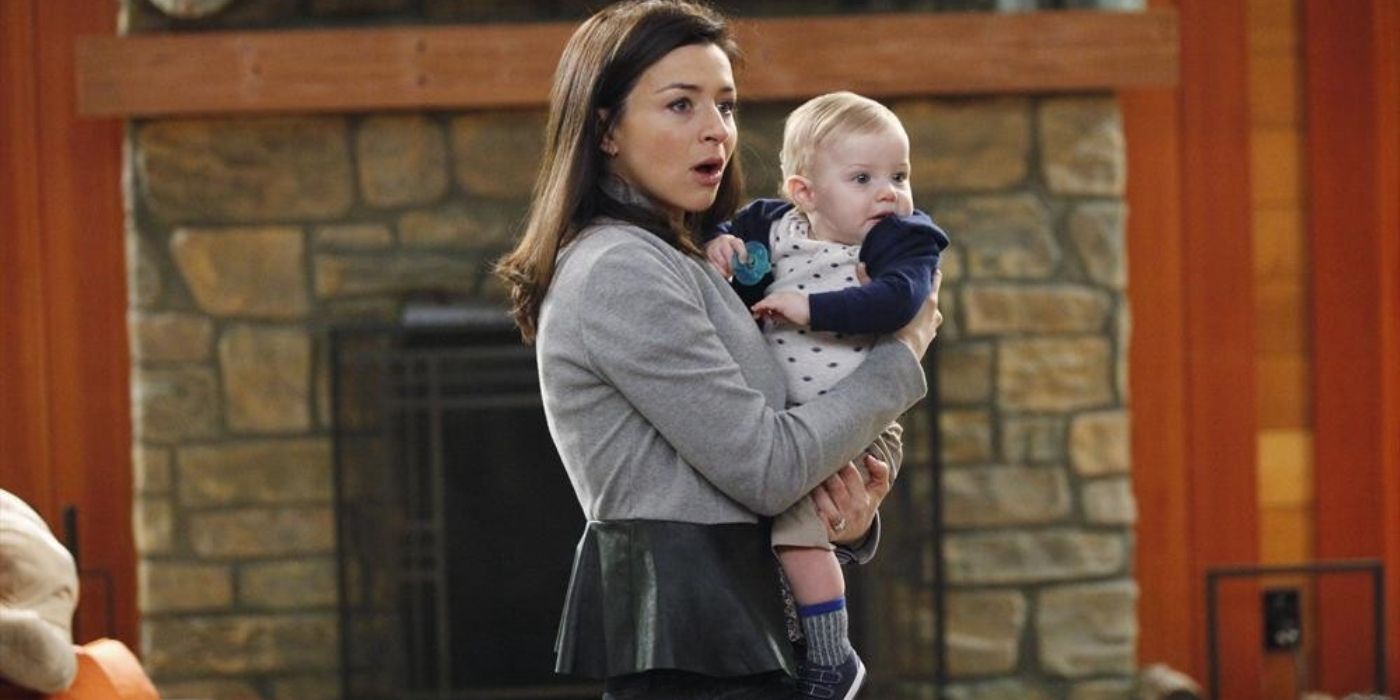 Amelia returns in the season 11 episode "Change Of Heart" with a big decision to make. She's thinking about marrying her partner James and isn't certain that she could settle down and have kids. She visits and takes care of Meredith and Derek's little ones for a while.
This is a turning point for the character, as she finds being with children difficult and thinks that she can't marry James or start a family. Fans know that Amelia will change her mind later on, but at this point in her arc, she's raw and terrified.
8

Amelia & Owen's Love Story Begins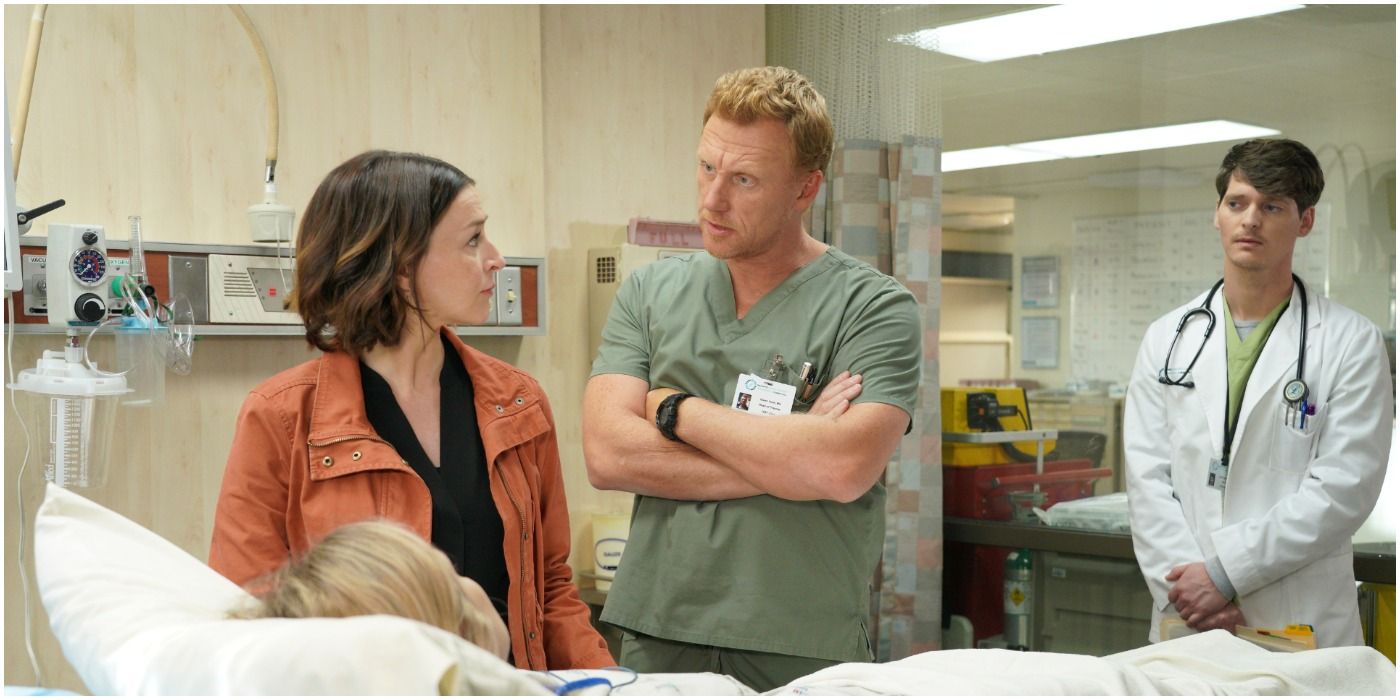 Season 11 is when Amelia and Owen's romance starts. They act like they aren't super serious about each other at first, but viewers can tell that they have a special spark.
RELATED: 10 Best Arizona Robbins Grey's Anatomy Episodes, Ranked
Amelia might have thought that she could never fall in love again after Ryan, but both James and Owen teach her that she's capable of caring for other people. She doesn't seem necessarily ready to commit herself to Owen here, but viewers can tell that she's trying to figure out just how deeply she cares about him.
7

Amelia Grieves Derek's Death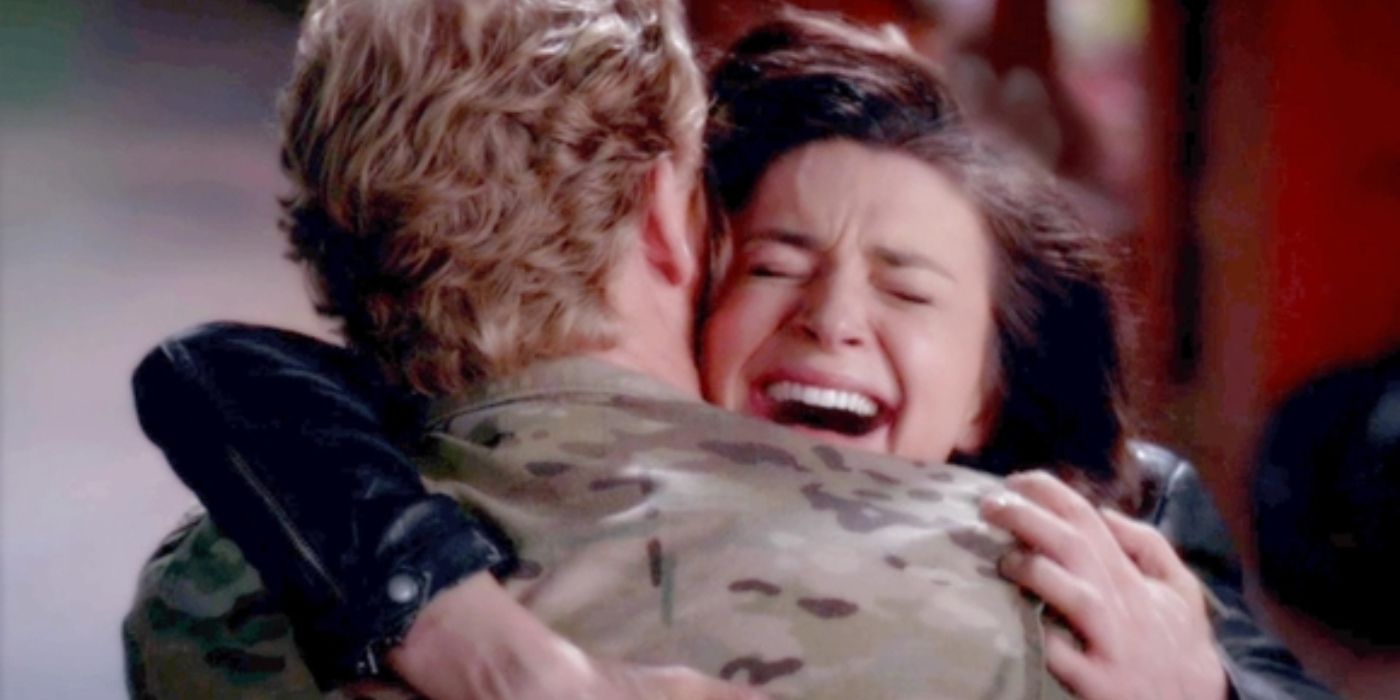 Of all the Grey's Anatomy episodes with a main character death, season 11's "How To Save A Life" is particularly sad. After Derek's fatal car accident, Amelia is absolutely devastated. She finds it difficult to accept that she will never see her brother again, and she definitely wishes that they had a better relationship.
Owen is Amelia's rock here and she begins to care about him even more. Fans swoon over this couple at this point in the show, knowing that they have found each other at exactly the right time. But while Amelia has a solid partner in Owen, fans know that things are only going to get harder for this character.
6

Her Marriage Doesn't Go Smoothly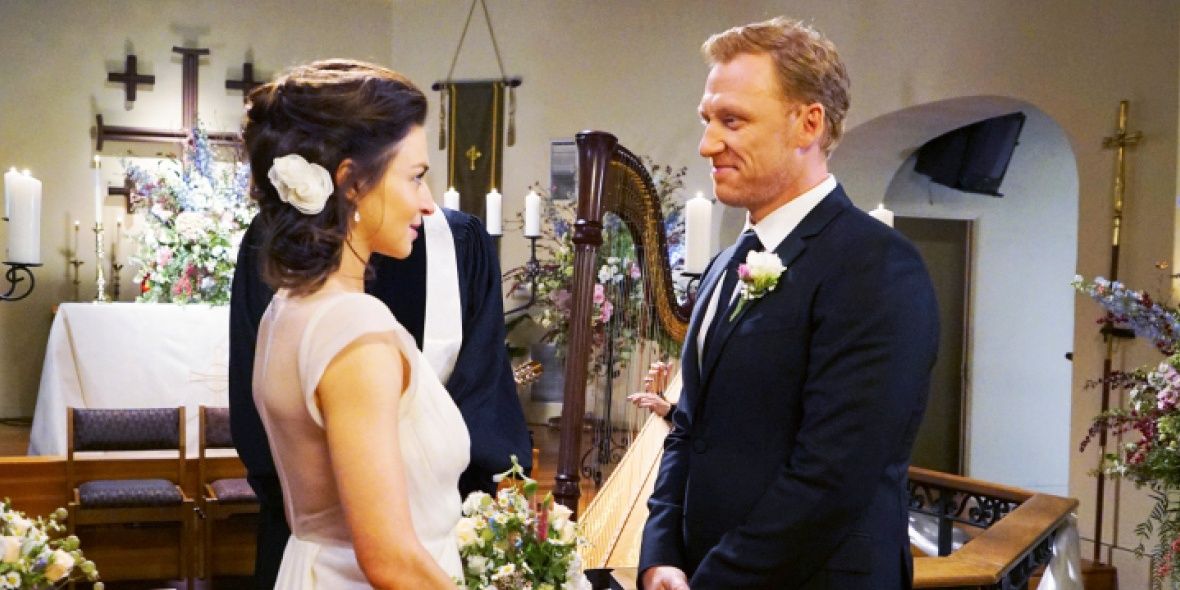 While Amelia and Owen get married at the end of season 12, Amelia is scared, and she almost doesn't go through with it. Their relationship doesn't progress very much after, with Amelia running away and wondering if she can start a family with Owen in the future.
Viewers know that Amelia's past is beginning to catch up to her. She can't run from her emotions, even though she may try, and losing her first baby will continue to haunt her.
5

She Realizes She Has A Brain Tumor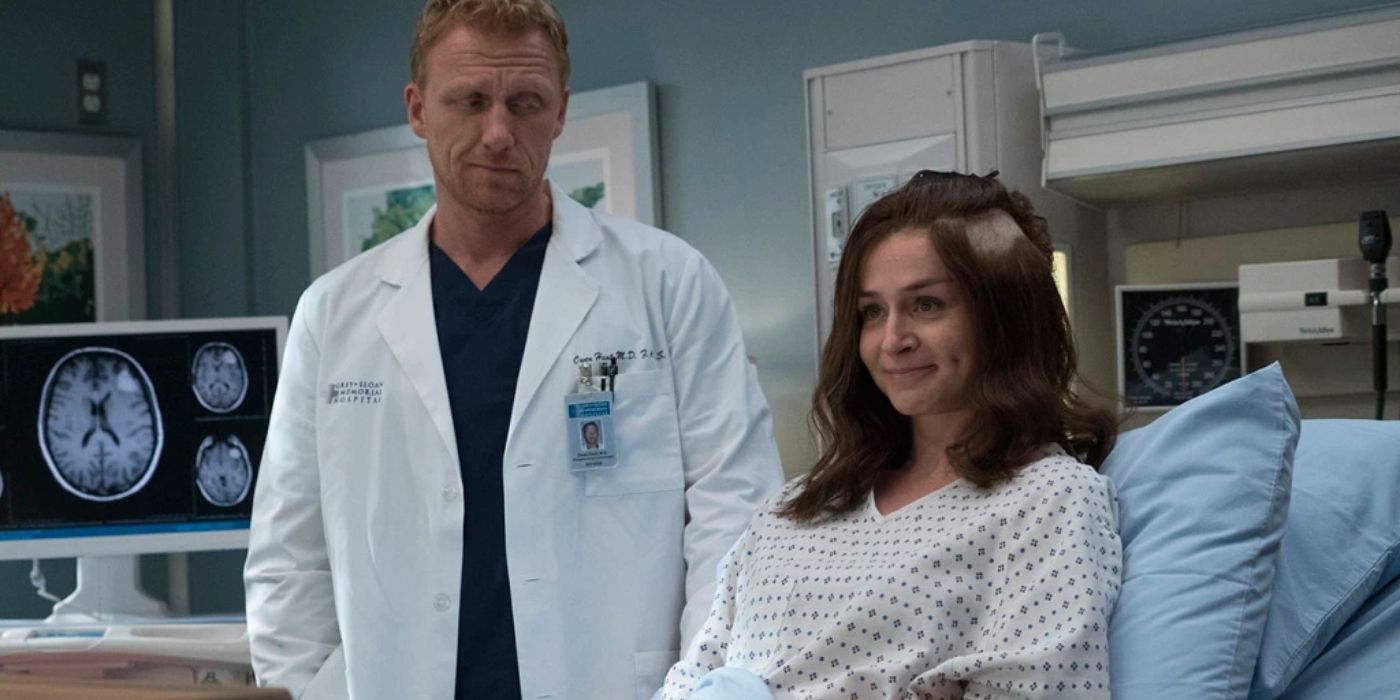 There's a lot to know about Amelia's background, but one of her biggest storylines comes when she discovers that she has a brain tumor. This is a huge deal as it's meant to explain why Amelia used to act out.
Amelia grows a lot after this, as there's a reason for her behavior, and that she doesn't have to be the same person that she always has been. If she can get healthy again, she can change and become a better person.
4

Amelia Bonds With Betty & Leo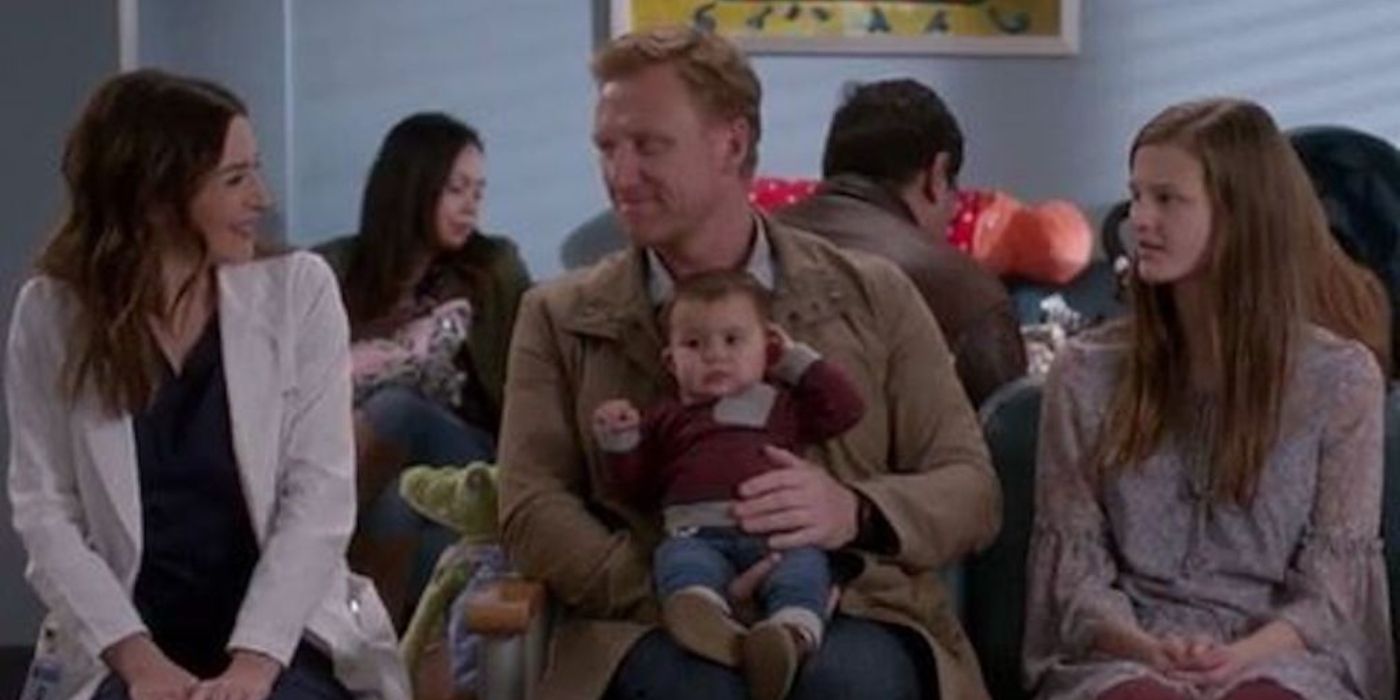 Amelia's life changes when she meets Leo, a baby boy who Owen begins taking care of. She also meets Betty, Leo's mother. This storyline takes a very dramatic turn when Betty's mom and dad want to raise Leo, and Owen loves him so much that he wants to be his caregiver.
RELATED: 10 Best Stormy Relationships From Grey's Anatomy, Ranked
Fans love seeing Amelia and Owen with baby Leo. It's powerful to watch Amelia become more confident with maybe having a child of her own someday. She definitely seems more mature, calm, and ready for the future.
3

She Isn't Sure Who The Father Of Her Baby Is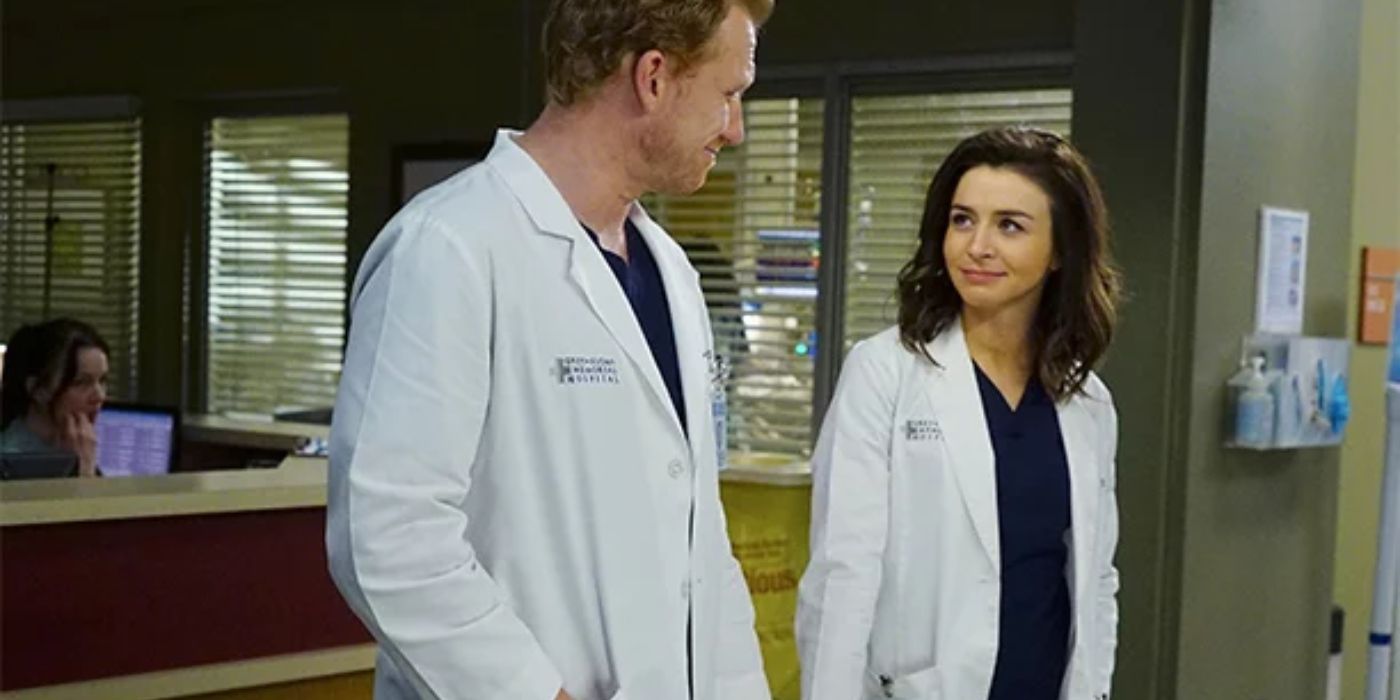 When Amelia learns that she's pregnant, she and Link are so thrilled, and it seems like things are finally going right in Amelia's world. But then it turns out that she doesn't know if Owen or Link is the baby's father. The fact that it could be either of them makes this an intense situation.
It's tough that this is what happens to Amelia, as she definitely suffered after losing her first baby, and fans wish that it could be smooth sailing for her here. Viewers feel that things can still work out for Amelia, but worry for her.
2

Amelia's Life Changes Forever When She Becomes A Mother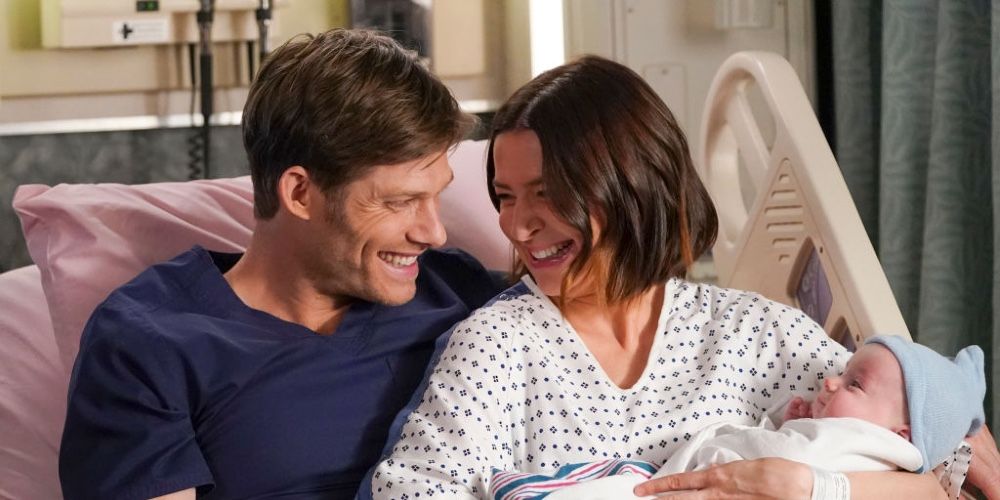 At the end of season 16, Amelia has her baby boy and names him Scout, and fans can tell that she and Link will be amazing parents.
This marks a huge transformation for this Grey's Anatomy character. She is finally a parent, and it's been a long time since she thought that she could handle having a baby. Viewers know that Amelia has been fearful of motherhood as her baby boy was born without a brain and ended up tragically dying. But now she's got baby Scout and she feels at peace.
1

Amelia Says No To Link's Marriage Proposal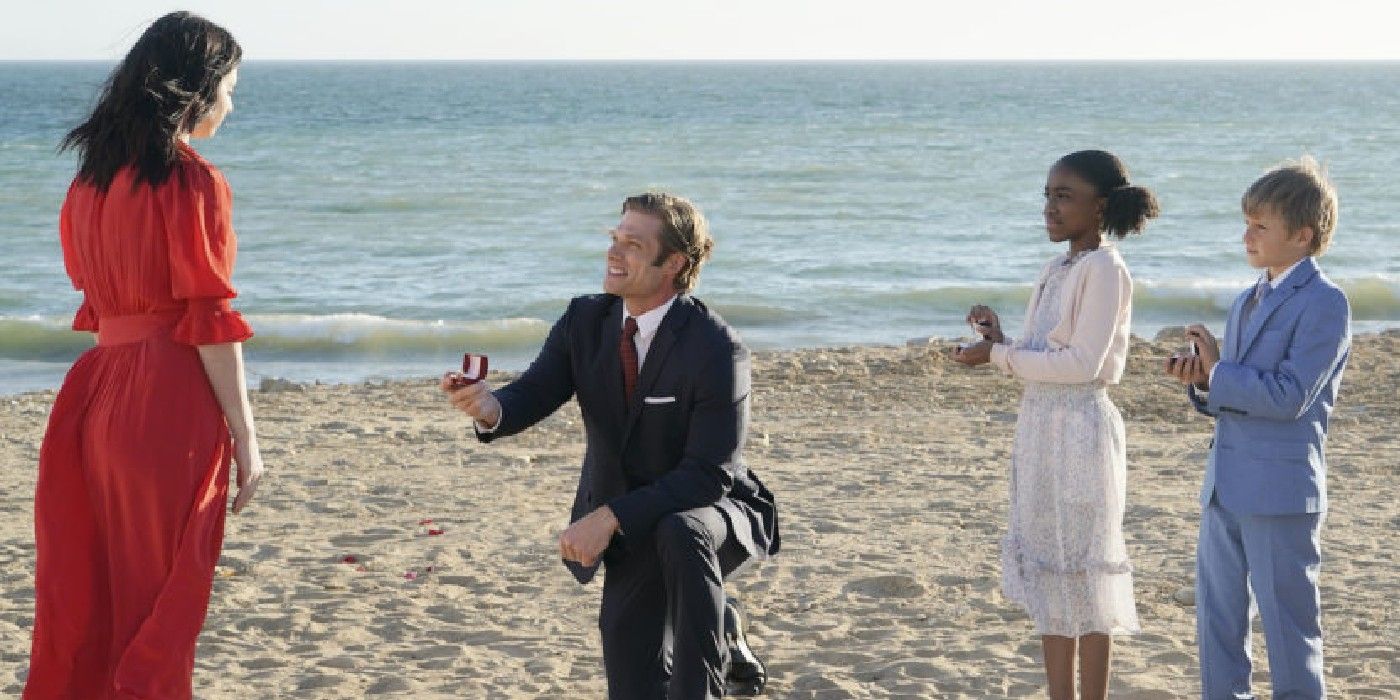 Fans see reasons for and against Amelia and Link's romance. In the season 17 finale, Link asks Amelia to marry him, and she says no. In some ways, it's a shock as they seem perfect together.
But Amelia is a new person now that she's a mother, and after talking to Richard, she realizes that it's okay if she doesn't want to have another child and if she doesn't want a life where she totally settles down. She can tell that she and Link have different dreams for the future and she wants to be fair to him.
NEXT: 9 Ways Maggie And Amelia Have The Best Friendship On Grey's Anatomy