Hellblade: Senua's Sacrifice Graphics Majorly Improved On Xbox Series X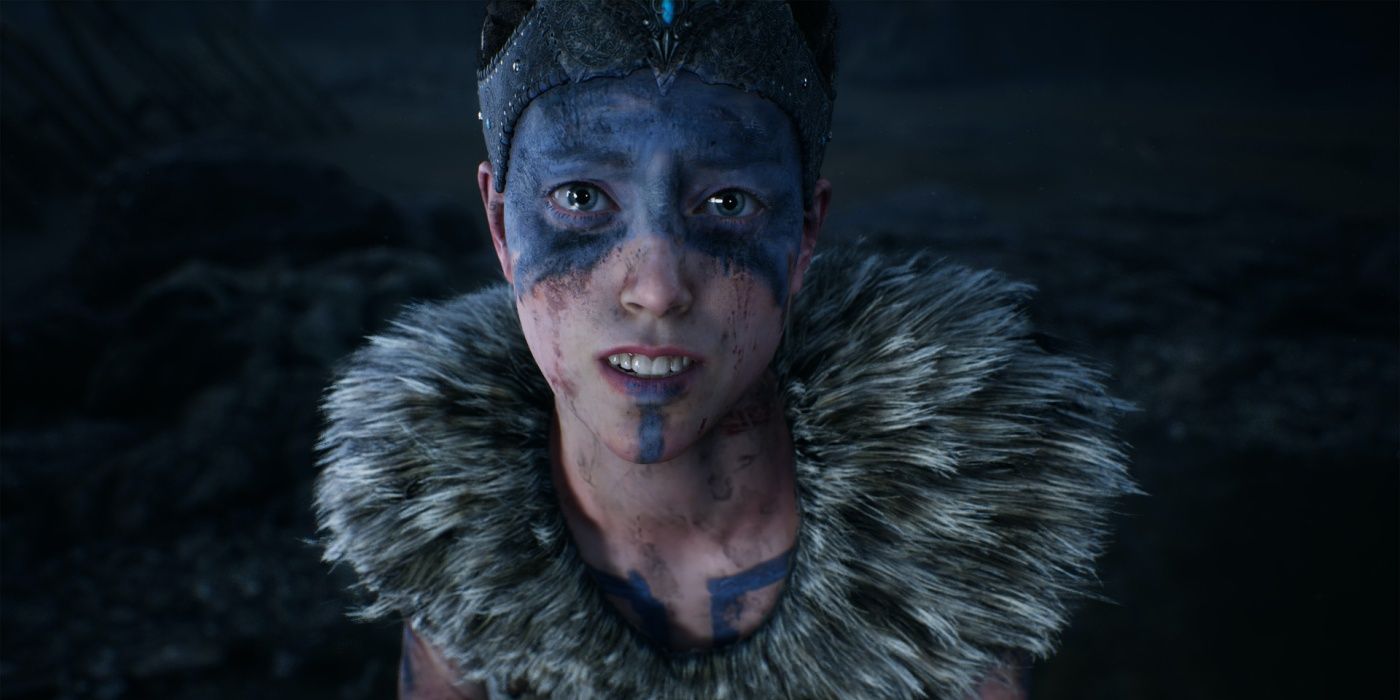 The Xbox Series X|S versions of Hellblade: Senua's Sacrifice have received optimizations that introduce enhanced visual quality, as well as DirectX Raytracing. Developer Ninja Theory originally released Hellblade on PC and PlayStation 4 in the summer of 2017, presenting players with an experience quite unlike anything else on the market.
A BAFTA-winning action title, Hellblade most notably succeeded in its careful exploration of mental health. The titular character, Senua, struggles with psychosis, affecting her in ways that Ninja Theory conveyed on screen and through audio. It's a tense experience through and through, providing players with challenges that venture beyond the frightful enemies who attack by conventional means. As anyone who's played it can attest, Hellblade warrants recognition as a visually striking game, too. Character models, scenery, and finer details in the environment were all beautifully rendered. But while fans patiently wait to see more of the sequel, Senua's Saga: Hellblade II, the developers have invited players on Xbox Series consoles to give the original adventure yet another go.
Related: Senua's Saga: Hellblade 2's Story Hinted At In Development Teaser
A new trailer for Hellblade: Senua's Sacrifice on the official Xbox YouTube channel reveals the game has received an optimization update for Xbox Series X|S. In addition to reliving Senua's harrowing journey to Hel, players can expect "enriched visuals," alongside DirectX Raytracing. The optimized Xbox Series X version brings with it a Performance Mode featuring dynamic 1080p/120fps, a Resolution Mode targeting 4K/60fps, and an Enriched option boasting ray tracing up to 4K visuals and 30fps, according to the Hellblade website. In addition, the changes pack in Chapter Select, increased quality of particles, and a bump to texture resolution.
Such an update should serve to further enhance what's already an incredible adventure on all fronts. And Ninja Theory couldn't have picked a better time deploy it, given that August 8 marked Hellblade's fourth anniversary.
As noted above, fans of the original game now patiently await updates concerning the sequel's eagerly-anticipated rollout. Ninja Theory announced Senua's Saga: Hellblade II for Xbox Series at the 2019 Game Awards. Little else has been shown since then, however, and details shared during Xbox's post-E3 2021 showcase suggest the project remains in the early phases of development. As such, it could be a while before Senua's next adventure is ready for primetime.
Next: Senua's Saga: Hellblade 2 Shows Off Realistic Weather Graphics
Hellblade: Senua's Sacrifice is available to play now on Nintendo Switch, PC, PlayStation, and Xbox platforms.
Source: Xbox/YouTube, Hellblade