Hugh Jackman Is Right About His MCU Wolverine Return (Why It Can't Happen)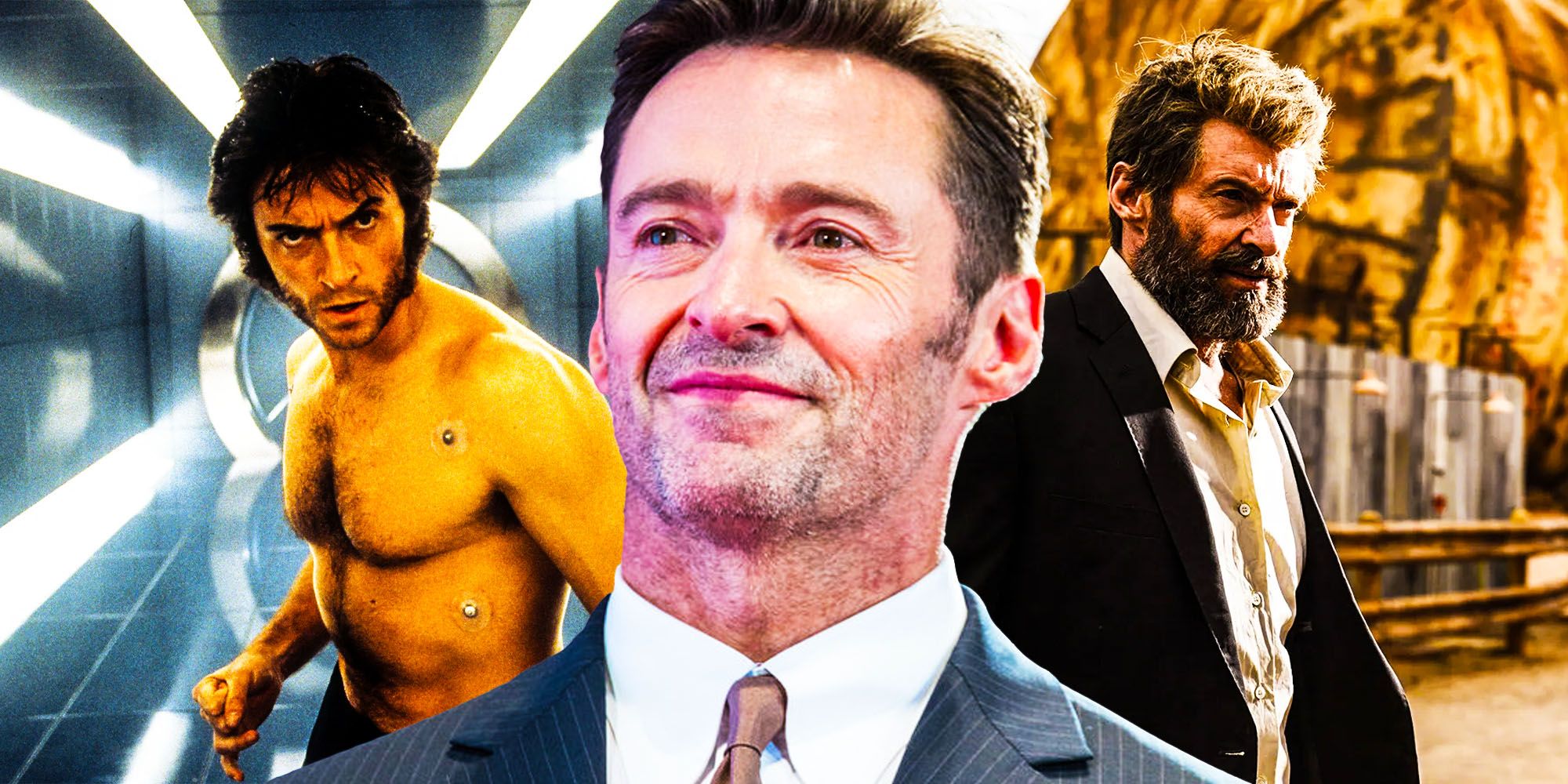 Hugh Jackman has denied rumors that he'd return as Wolverine in the Marvel Cinematic Universe, and he's right to stay away. The actor was mostly unknown when he made his debut as Wolverine in X-Men in 2000. Since then, Jackman's distinctly different Wolverine appearances have seen highs in films such as X-Men: Days of Future Past and lows in X-Men Origins: Wolverine. Now, more than two decades later, Jackman has become synonymous with the character. And with his Wolverine connection, there are constant rumors and questions about the actor possibly coming back.
Though Deadpool 2 brings Jackman back as his clawed character in repurposed X-Men Origins footage, the actor made his last Wolverine appearance in 2017's Logan. In the film, Jackman's Wolverine, whose healing powers are waning, cares for an ailing Professor X (Patrick Stewart). He plans to stay away from the world until a young mutant with Wolverine-like powers, X-23 (Dafne Keen), appears in his life. Unfortunately, thugs are hunting the mutant, and Wolverine takes it upon himself to get her to safety. He ultimately sacrifices himself to save the kid, getting a poignant goodbye in a grave marked with an X, which honors his history and the X-Men.
Related: Why Marvel Isn't In A Hurry With The MCU X-Men
Despite rumors, Jackman recently shut down the idea that he'd return to the Wolverine role. The actor himself stoked the flames of a Wolverine return, sharing Wolverine artwork on his Instagram story and a photo of himself with Marvel boss Kevin Feige. The images led to speculation of a Wolverine comeback in the MCU; however, Jackman cleared up the Wolverine rumors in an interview with SR promoting his upcoming film Reminiscence. Jackman said Feige is simply a friend, and Wolverine is in his "past." The answer may be disappointing to fans, but the actor is making the right decision. He shouldn't return as Wolverine.
Jackman already gave everything to the Wolverine role. The actor spent around 17 years as Wolverine, often being a highlight even when the movie wasn't a bright spot. In addition to the massive amount of time dedicated to the Wolverine character, the role was taxing physically and mentally. His appearances put him through periods of fasting, bulking up, cutting weight, losing sleep, and following carefully calibrated diets. For his last appearance in Logan, Jackman put himself through a hellish regiment. Before appearing shirtless on screen, the actor would deprive himself of water for a day and a half. With all that Jackman put into the role, he doesn't owe anyone anything.
Additionally, Logan was the perfect sendoff for Jackman's Wolverine. Unlike previous X-Men installments, the film, based on the Old Man Logan comics, isn't focused on selling merchandise. Instead, it's a bold, tragic, and thoughtful goodbye. The R-rating allows the film to give a raw, mature reflection on Wolverine's past. There's extreme violence, powerful dialogue, and even Professor X giving a Taco Bell monologue. The movie truly has it all. The aged Wolverine even gets a heroic last burst as his former self, destroying enemies to save the next generation of mutants and pass on the torch to X-23 for a possible Logan spinoff. With such a flawless goodbye, Jackman is justified in his decision to stay away from another Wolverine film or cameo, continuing to be an ex-X-Men.