Hugh Jackman's Forgotten Wolverine Cameo In Me & Earl & The Dying Girl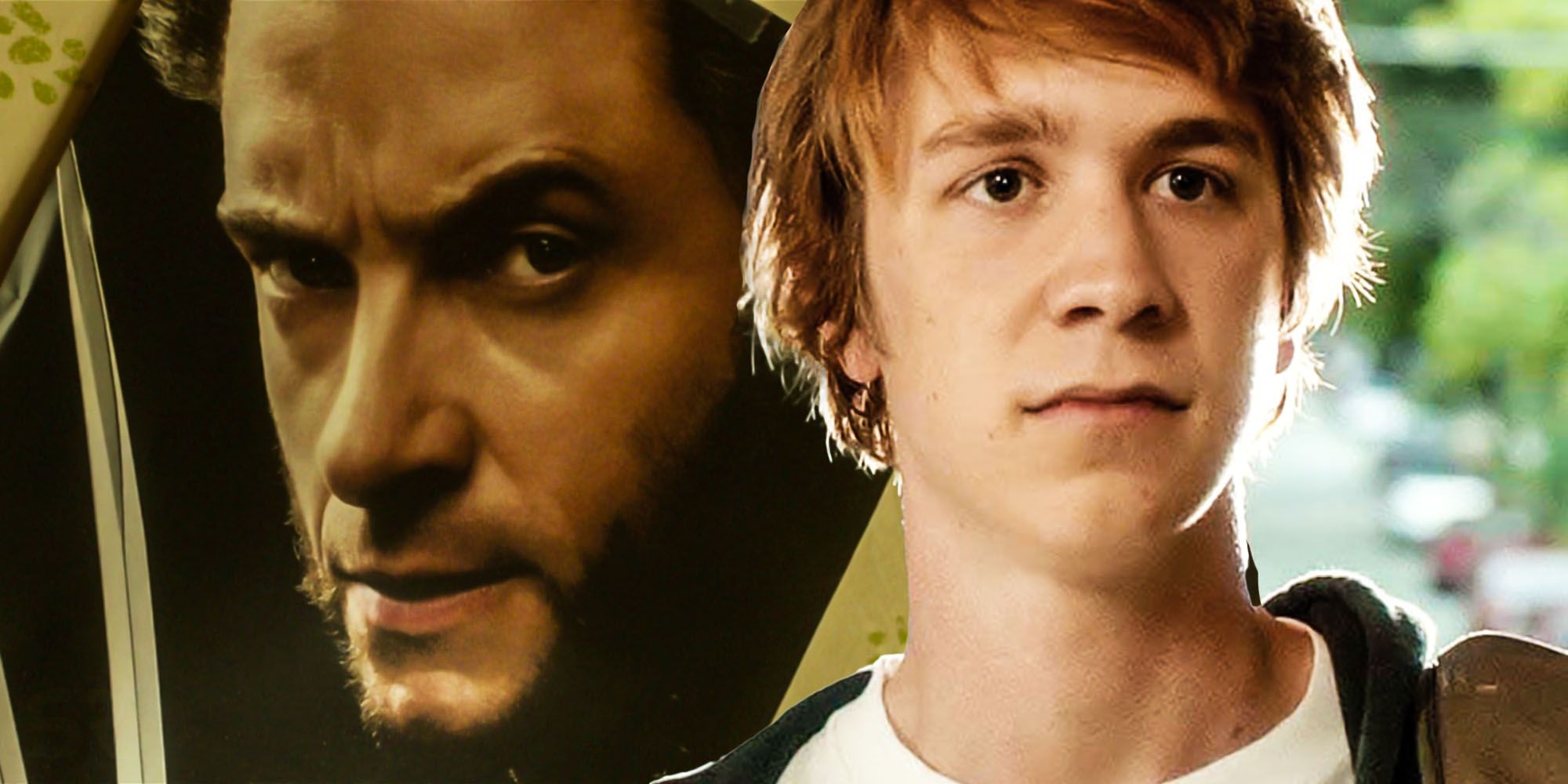 Hugh Jackman's brief cameo in 2015 indie film Me and Earl and the Dying Girl tends to be forgotten, but it's one of many reasons this Sundance darling still charms audiences. Director Alfonso Gomez-Rejon, after having served as an assistant for industry stalwarts like Martin Scorsese, broke out with this personal coming-of-age drama based on Jesse Andrews' book. The origins of Jackman's cameo also derive from the novel, but it was a different male icon than the steely-eyed - and steely-clawed - hero who watched over Rachel's room in the film.
Me and Earl and the Dying Girl tells the story of Greg (Thomas Mann), an unmotivated high school senior whose life is changed by Rachel (Olivia Cooke), his terminally ill classmate. Though initially awkward, the two connect over their sense of humor and shared perspective on the world. She encourages Greg to pursue filmmaking in college, building off the hobby he's developed with his best friend Earl (RJ Cyler). As she pushes Greg to apply himself to applications, he attempts to deflect from the dour situation of her illness with humor, eventually losing hope on both fronts when faced with certain failure. In the end, his filmmaking provides Rachel some solace as they reconcile, and the film leaves Greg as he finishes his college essay on his remarkable senior year with Earl and the dying girl.
Related: Me And Earl And The Dying Girl Soundtrack: Every Song In The Movie
During the second act, when Greg is making ill-fated attempts to solve Rachel's cancer-related social dilemmas, he comically advises her to enter a subhuman state or play dead at anyone's mention of her illness. While it gets a pity smile from her, a keen-eyed poster of Hugh Jackman as Wolverine address Greg in voiceover from its place on the wall beside Rachel's bed, calling him a "punk a***hole d***head" for "advising a girl with cancer to pretend to be dead." Wolverine admonishes Greg for his gross miscalculation and Greg quickly backtracks. While apologizing, Rachel executes his very advice and enters a subhuman state, signaling to Greg he is forgiven.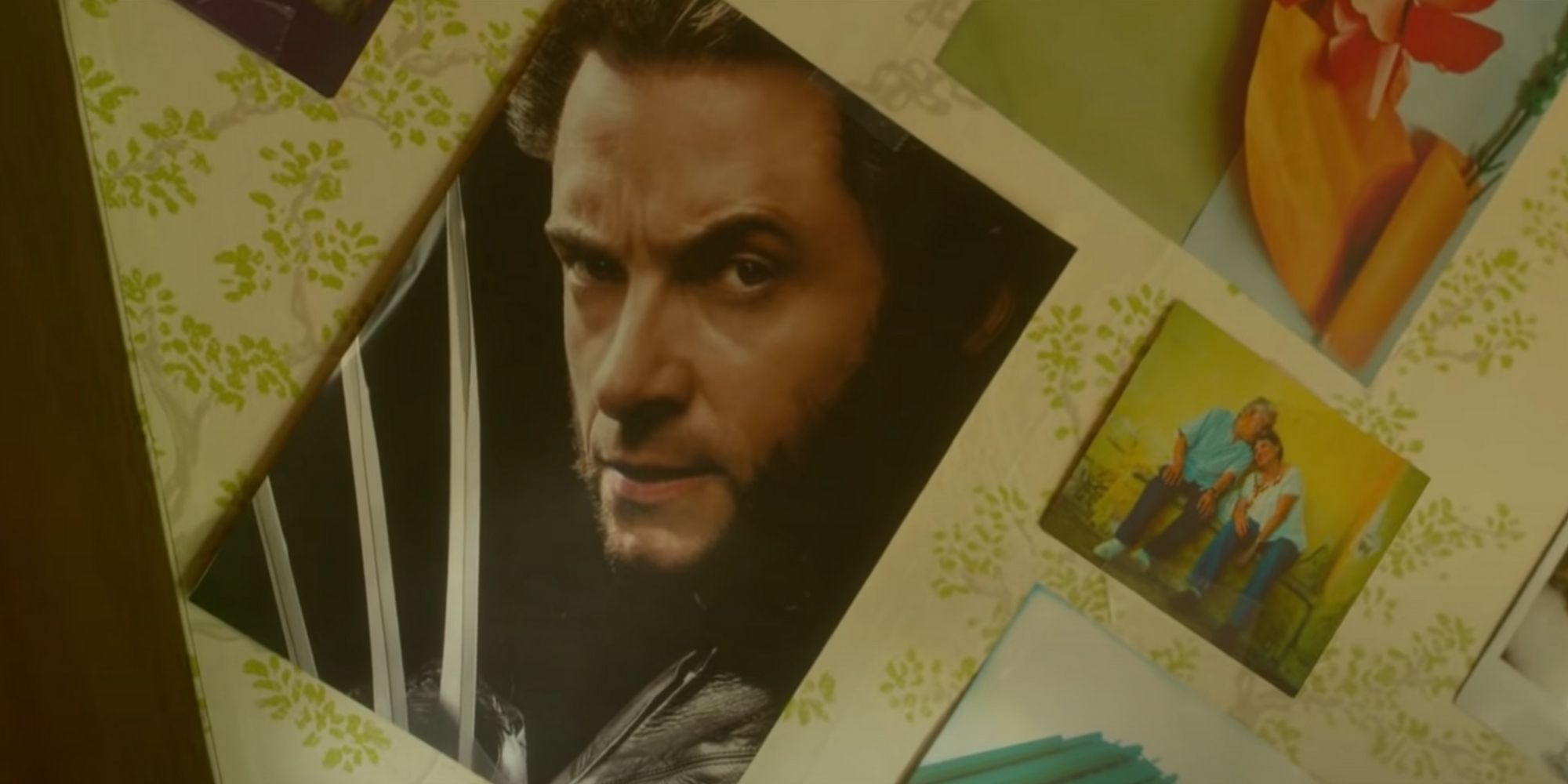 Author of the original novel Jesse Andrews wrote the screenplay for this adaptation, despite having never written or even read a film script to that point. In his book, the cameo was not Hugh Jackman, but in fact Daniel Craig. In 2012, when the book was published Craig's third James Bond film was released, but the actor may have been unavailable due to his cameo in Star Wars: Episode VII — The Force Awakens. That film shot for three months beginning in May 2014, engulfing the much smaller-scale production of Dying Girl which had four weeks to shoot during that June and July. In the end, Hugh Jackman's Wolverine became the picture, with the actor doing a great job with his brief role.
Despite his relative infancy as a feature director, Gomez-Rejon was able to access a cameo of such star power likely due to the industry connections he made during his years as an assistant. Gomez-Rejon worked on the sets of major motion pictures while assisting the likes of Scorsese, Nora Ephron, Robert De Niro, and Alejandro González Iñárritu, to name a few. Making his directorial debut in his forties, he had some established clout to leverage in elevating Me and Earl and the Dying Girl with a famous cameo. It's worth remembering Jackman's gag, as the film is worth remembering for such offbeat humor blended deftly with heavy subject matter.