Iron Man's Bloody New Defiled Armor Revealed By Marvel Comics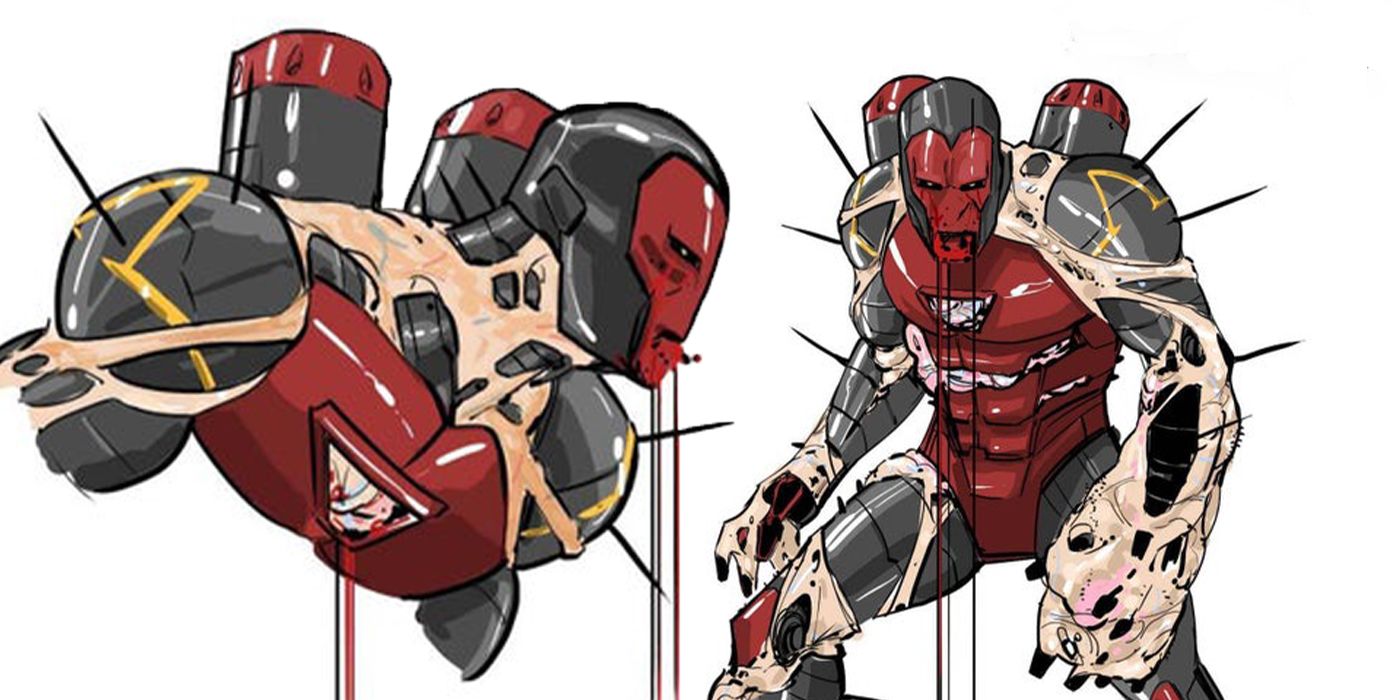 Warning! Spoilers for Marvel's The Darkhold: Iron Man #1 below
Marvel's Darkhold is about to turn Iron Man into a disgusting monster that will transform his iconic armor into a prison. In a new preview for The Darkhold: Iron Man #1, Tony Stark's defiled armor is revealed, showing the magical book of spells is set to change Iron Man into a monster-like creature whose suit becomes a bloody cage for the hero.
After getting delayed during the COVID-19 pandemic, Marvel's Darkhold saga is back on the docket for Marvel Comics. The Darkhold: Alpha #1 will show both Doctor Doom and Scarlet Witch trying to prevent the Darkhold from falling into the wrong hands in the Marvel Universe. The Darkhold is Marvel's most dangerous book as it collects ancient spells connected to dark and dangerous magic. Scarlet Witch recently acquired the Darkhold at the end of WandaVision on Disney+, as the book is also set to play a role in the upcoming Doctor Strange in the Multiverse of Madness. However, before appearing again in the Marvel Cinematic Universe, a new crossover series will show the horrifying effects of the Darkhold.
Related: Wolverine's X-Force Almost Got the Avengers Killed
In a new preview for The Darkhold: Iron Man #1 by Ryan North and Guillermo Sanna, Iron Man will face the dark god Chthon and will end up reading from the Darkhold. The impact of reading the ancient text will change Iron Man and his entire life. Iron Man's suit will become a body horror prison, as it will change into a blood-filled, disturbing armor. Check out Cian Tormey's design for Tony Stark's "defiled armor."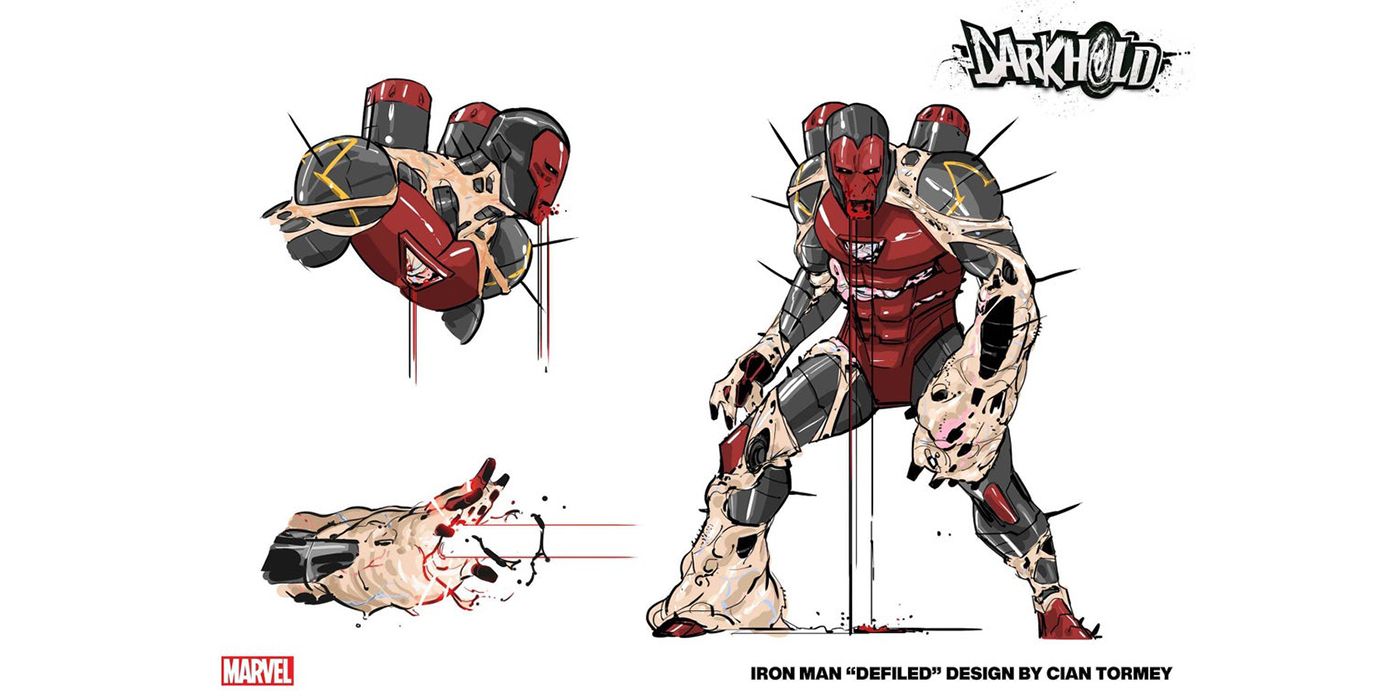 To say Iron Man's defiled armor is disgusting is an understatement. Tony has blood dripping from his mouth, while boils and tumors appear throughout his suit. In addition, his Iron Man armor features slices throughout, as the hero looks like a horrific shell of his former self. The Darkhold has infected Stark in one of the nastiest ways imaginable. Clearly, Iron Man is suffering after the transformation.
Iron Man isn't the only hero who will suffer hideous changes after encountering the Darkhold, as The Darkhold: Blade #1 by Daniel Kibblesmith, Federico Sabbatini, and Juan Ferreyra will feature the vampire hunter getting transformed into a monster of his own. For those wanting to learn more about the Darkhold and want to see Iron Man's most disgusting form, Marvel's Darkhold crossover series begins with The Darkhold: Alpha #1 by Steve Orlando and Tormey arriving in comic book shops on September 22nd. The Darkhold: Iron Man #1 and The Darkhold: Blade #1 will come to comic shops the following month.
Next: Marvel's Weirdest Wedding Ever Saw Spider-Man & MJ Marry In Real Life