James Gunn Talked To Suicide Squad 2016 Director Before Making 2021 Movie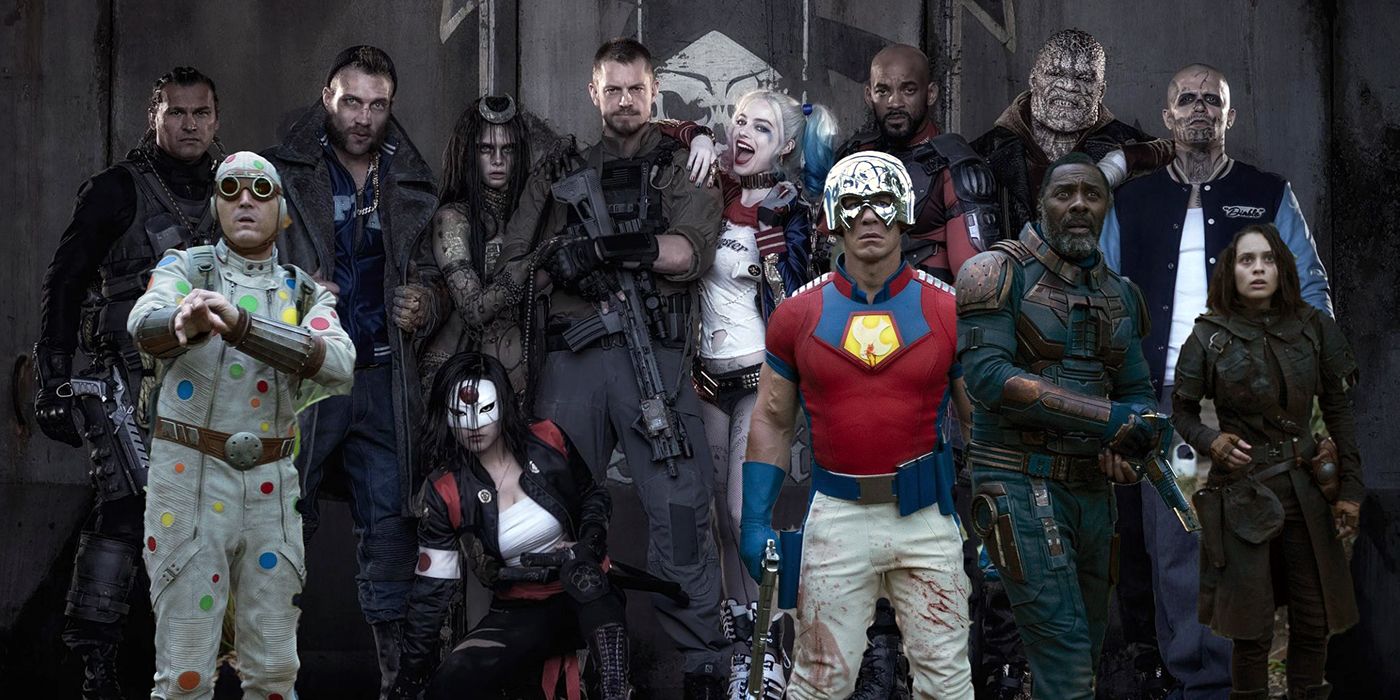 Ahead of The Suicide Squad's release in the US, director James Gunn revealed that he spoke with 2016 Suicide Squad director David Ayer at length before making the film. Gunn's ultra-violent take on Task Force X serves as a soft-reboot to Ayer's original Suicide Squad from 2016. While several characters return, including Margot Robbie's Harley Quinn, Joel Kinnaman's Rick Flag, Viola Davis' Amanda Waller, and Jai Courtney's Captain Boomerang, no reference is given to the events of the previous film aside from acknowledging that they have a history together. Gunn has been very open about making his film more of a stand-alone feature. To that end, he has been incredibly successful.
Upon its release, Ayer's Suicide Squad was panned almost universally by audiences and critics alike, and this criticism has only continued since then. In part, this was due to the film's deeply troubled post-production process, during which Warner Bros pushed for a lighter, more comedic tone—ultimately resulting in the film's final cut being taken away from Ayer. Since its release, fans have called for a director's cut akin to Zack Snyder's Justice League. While initially supportive of this, Ayer has since commented that he no longer wishes to discuss the matter further.
Related: How The Suicide Squad's RT Score Is Already Different From Past DCEU Movies
Despite his feelings on the theatrical cut of Suicide Squad and Warner Bros' interference, Ayer has been nothing but supportive of Gunn's take on the franchise. This support appears to extend both ways too. While answering several questions on his Instagram, Gunn was asked by a fan if he spoke with David Ayer before making [The Suicide Squad]?" Gunn responded by simply saying, "Yes. In depth", and added that he thinks Ayer is "a great guy." You can check out Gunn's response below: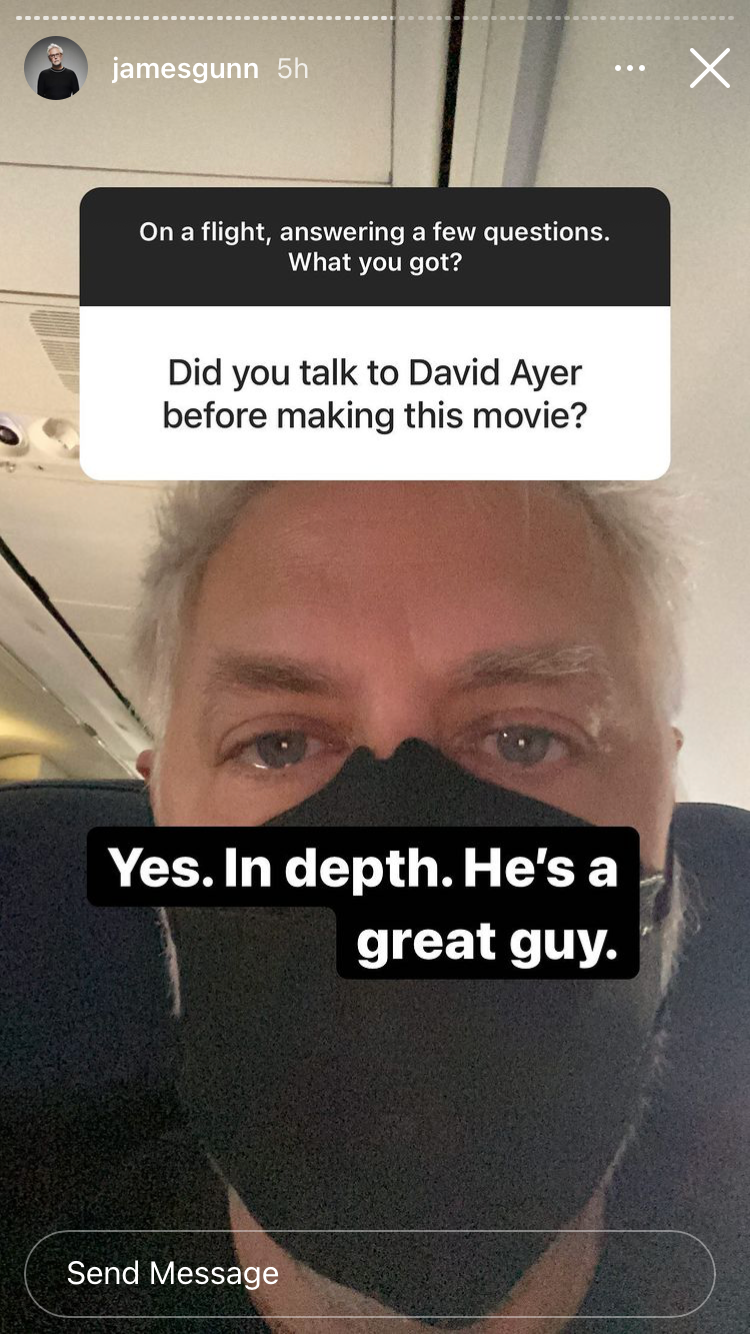 Gunn has had nothing but kind words to say about Ayer throughout The Suicide Squad's entire production process, praising him for his support in multiple interviews and even thanking Ayer in the film's credits. Gunn has also acknowledged that, while he may have a great deal of creative freedom on the project, his easier path would not have been possible without Ayer paving the way before him. It's good to see that Gunn continues to support his fellow director and acknowledge that his movie would not exist without Ayer's, even if it is a very different beast.
Where Ayer's film was a much darker, grittier affair infused with tonally incongruous humor, Gunn's take on The Suicide Squad is far more colorful and maintains a far more fitting dark comic tone. While there have been several attempts online to pitch the two films against one another, Gunn has swiftly shot these attempts down, believing that the two can co-exist. Ayer has been incredibly supportive of this approach, entirely throwing himself behind Gunn's film and wishing Gunn the best with the project. While Ayer seems to have made his peace with his version of Suicide Squad and moved on, it's refreshing to see how much respect Gunn has for the director and that he continues to acknowledge him whenever he can.
More: Suicide Squad: Why Releasing David Ayer's Cut On HBO Max Would Be Smart
Source: James Gunn