Joel Kinnaman Reveals Rick Flag Was Almost Written Out Of The Suicide Squad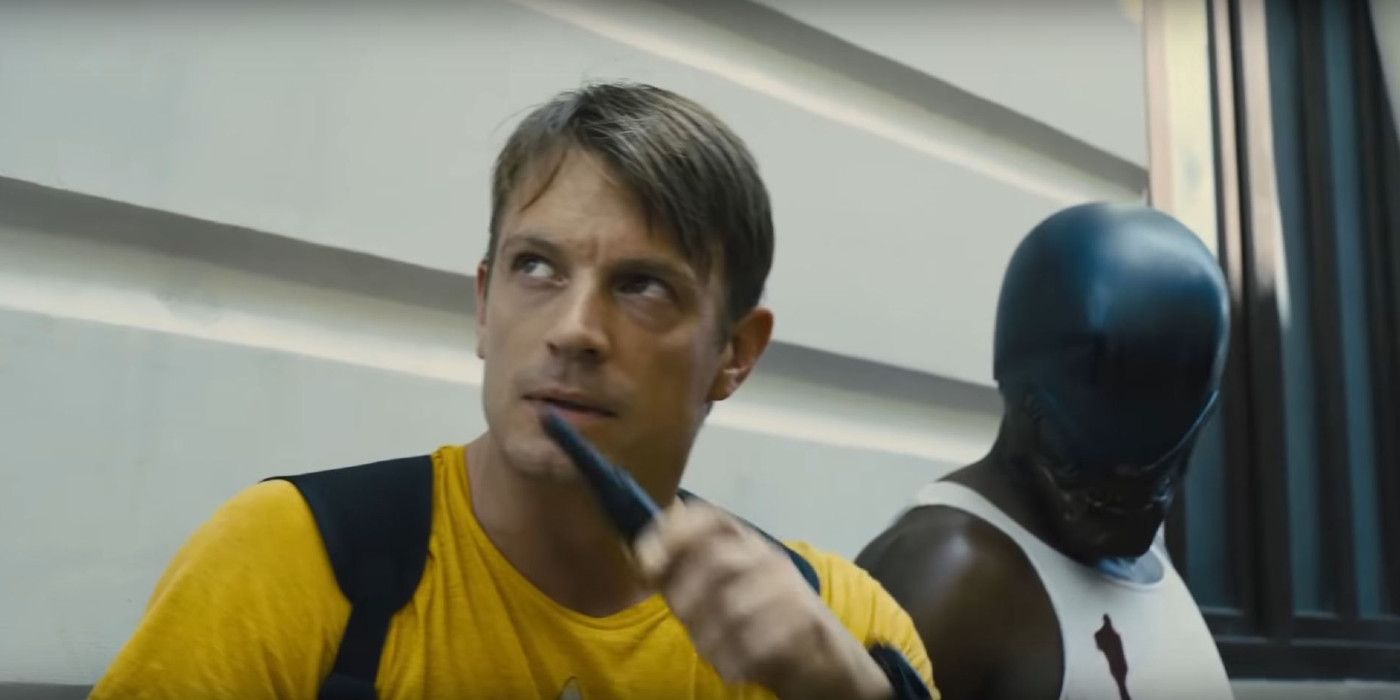 Joel Kinnaman revealed that his character Rick Flag was almost written out of James Gunn's The Suicide Squad. Five years ago, David Ayer's Suicide Squad released to much criticism and fan disappointment after the film was, for various reasons, unable to produce the necessary mayhem fans desired from the DC supervillains. However, five years later, the rated R soft sequel/reboot of Suicide Squad is proving to be a gigantic hit with audiences, earning critical acclaim for its humorous and violent style, as well as the depth of its various characters. Although The Suicide Squad is essentially Gunn's new take on the world, there are a few links back to the original film, one being the return of Kinnaman's Col. Rick Flag.
Kinnaman is one of the many names associated with The Suicide Squad to have applauded Gunn and the changes he brought to create the Suicide Squad film fans have wanted, even calling it Gunn's "best movie." The shift in Kinnaman's Rick Flag is one of the telltale signs of how The Suicide Squad has changed things for the better. Instead of being a generic soldier, he has more comedic instincts that are highlighted in the trailer, and he even has a fondness for his crazy team, which is evident due to his "SKWAD" tattoo. According to Kinnaman, he was not bound to Ayer's Suicide Squad film and instead let his character "be what [he] needs to be in this universe." However, the new Rick Flag almost didn't make it to the film.
Related: The Suicide Squad Trailer Confirms Rick Flag Is Proud Of His Team
In an interview with THR, Kinnaman dove into all things The Suicide Squad, including having to balance shooting DC's ensemble film and his Apple TV+ series For All Mankind, which nearly resulted in him losing his role as Rick Flag. The actor stated that due to the film's big cast, it became "a tricky scheduling thing" that took Warner Bros. "several months to figure it out." However, Kinnaman stated that at one time, people at the studio told Gunn that they "might have to rewrite this because the scheduling is not going to work out." Fortunately, it was figured out, and The Suicide Squad star said it involved "a lot of flying back and forth" from the film's set in Atlanta and to L.A., where Apple's series was being shot.
"Yeah, so my manager, Shelley Browning, and my agents, Boomer Malkin and Andrew Finkelstein, definitely won the agent Oscar for this because it was a really, really tricky scheduling situation. And I also have to thank Ron Moore so much and everyone at Apple for helping out. Warner Bros. was in first position, but they couldn't budge because it was such a big cast. So it was a really tricky scheduling thing, and it took them several months to figure it out. There were actually people at Warner Bros. that told James, "We might have to rewrite this because the scheduling is not going to work out." So I was definitely on edge, but then they figured it out. So it was a lot of flying back and forth, but they were able to make it so that, most of the time, I shot in blocks. I shot three weeks in Atlanta and then two weeks in L.A. And then a month in Atlanta and a month in L.A. But some weeks, it was back and forth. So it was tricky. It was especially tough because I was training so much and trying to be in tip-top shape, but that's not easy when you're constantly on a plane flying back and forth. You have to have food set up in both places and stuff like that. I was also in Panama for a couple of weeks."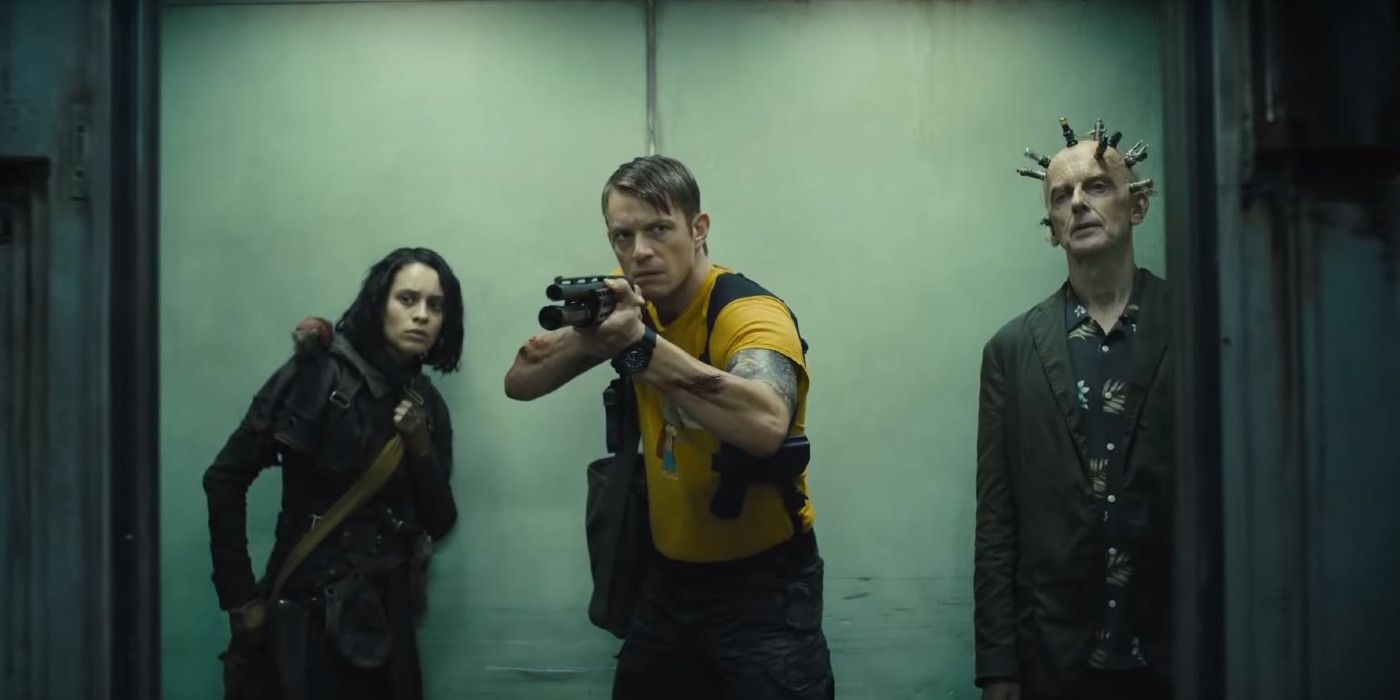 Kinnaman not only delivers a much stronger performance in The Suicide Squad, but Rick Flag leaves a much bigger impact on the film this time around and provides one of its more memorable moments. It's safe to say that removing Kinnaman would have possibly been problematic for Gunn and his vision. The director even explained that the reason Rick Flag, Harley Quinn, Captain Boomerang, and Amanda Waller returned for this film was because they "fit best into this story." Luckily, things worked out in the end for Kinnaman and co., and thus far, everyone will be more than happy that it did, as the reception to the film has been overwhelmingly positive.
Gunn's film is currently sitting at a 92% Rotten Tomatoes score and The Suicide Squad has already set a new box office record for rated R-films, earning a record $4.1 million from its Thursday preview screenings. Warner Bros. is also expecting the DC film to have a big opening weekend, and if fans aren't keen to venture to theaters, they can watch the film on HBO Max. The reception for Kinnaman must be doubly rewarding, as he can right the wrong of 2016's Suicide Squad. Also, the challenge of filming two important projects simultaneously has been rewarded by both The Suicide Squad and For All Mankind being well received.
Next: All Chapters In The Suicide Squad Explained
Source: THR