Little People Big World: What To Know About Chris & Amy Roloff's Wedding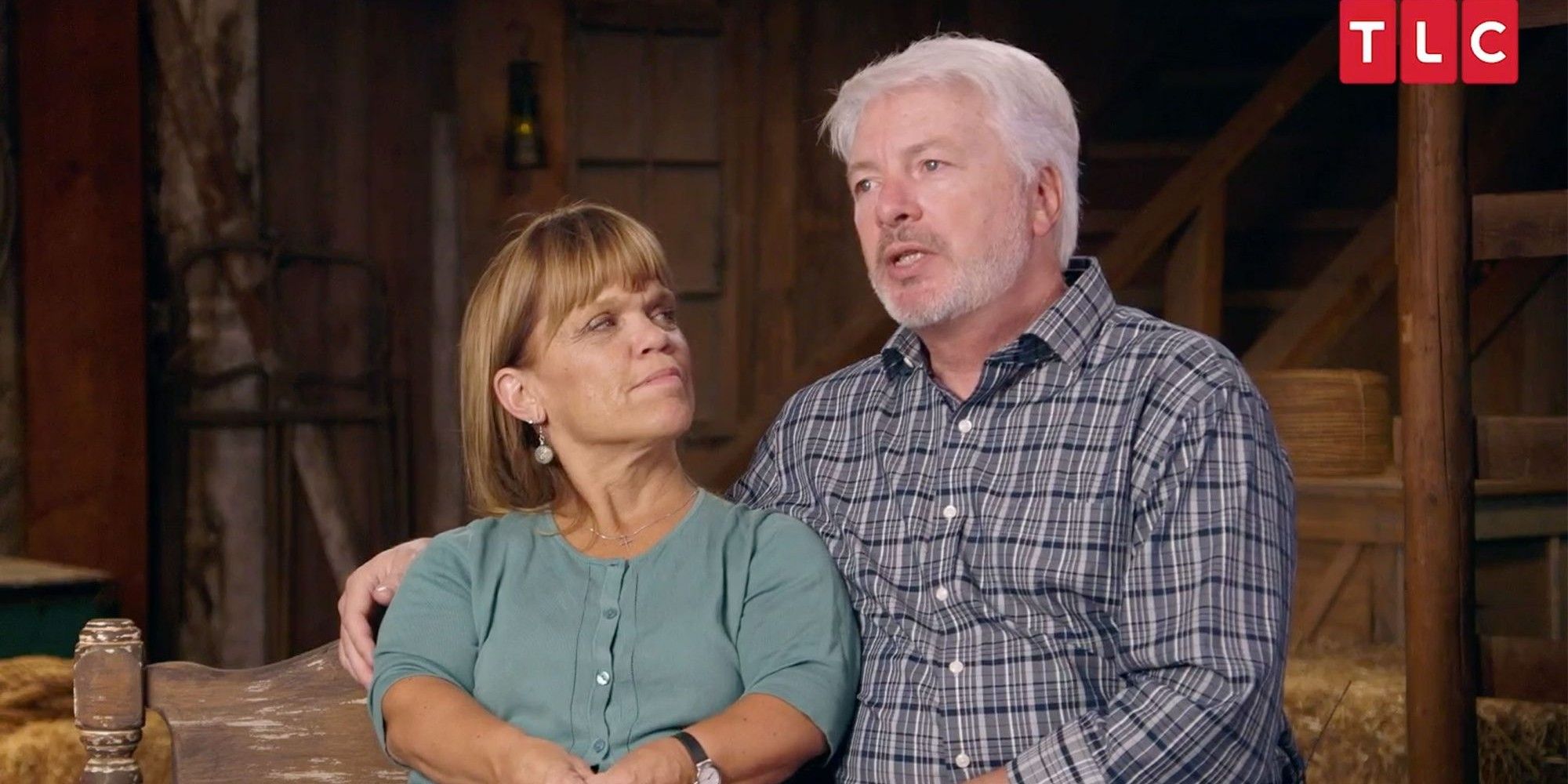 Fans of Little People Big World are more than excited about the prospect of watching Amy Roloff walk down the aisle to her knight in shining armor, Chris Marek, and we're here to talk about that future wedding. TLC fans want to find out everything there is to know about the upcoming nuptials. The wedding is set to take place at Roloff Farms.
The TLC network made icons out of the Roloff family, which includes Matt Roloff (who has diastrophic dysplasia dwarfism) and mom Amy (who has achondroplasia dwarfism). They have four children, Molly, Jacob, and fraternal twins, Jeremy and Zach. Zach also has achondroplasia, while the other three children are of average height. Since 2016, Matt and Amy's kids have been slowly leaving the show behind. The only ones who remain from the original cast are Zach and his wife, Tori. The current season has shown the couple trying to decide whether to take over the farm, while Zach's mother Amy plans the wedding of her dreams.
Related: Little People, Big World: What Happened To Zach & Tori's Dog, Sully?
Fans may feel like they can hear wedding bells in the distance as Amy and Chris start to finalize their plans. The lovebirds have been together since 2016. They connected at one of Amy's pool parties out at the farm and initially bumped into each other at a Paint and Sip event, where Chris asked Amy if she wanted a ride on his motorcycle. After three years of dating, Chris proposed during a ride in September of 2019. The couple has already decided to say "I do" on the family farm due to COVID-19 restrictions at other venues. Both are looking forward to the views and to enjoying a special day with their family and friends.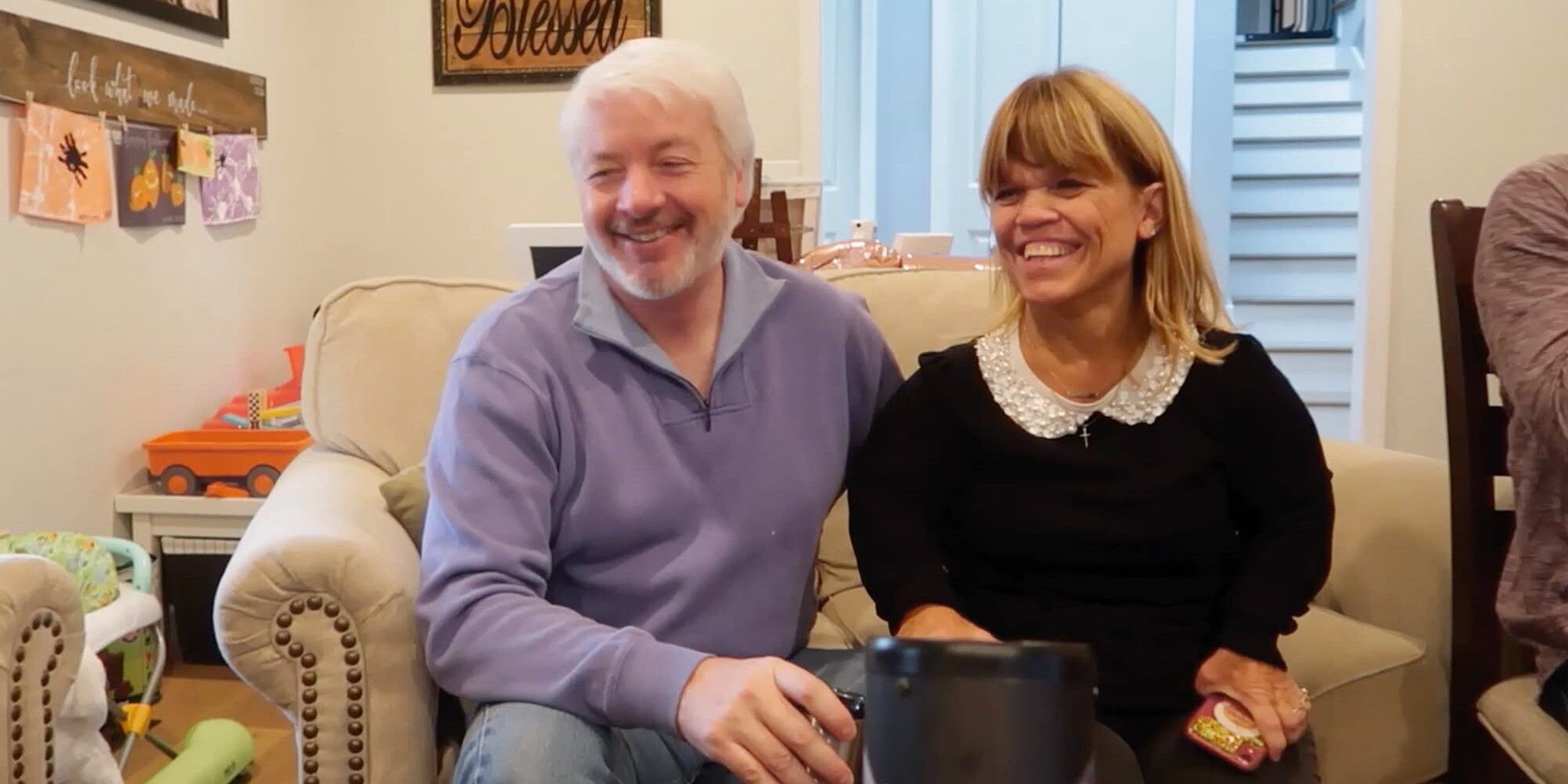 During the recent episode, cameras followed Amy into the dressing room as she tried on wedding dresses. Even though the final pick wasn't shown, fans believe she will be wearing a dress with capped sleeves, lace, and a bit of a pouf. The official wedding date is August 28, 2021, but TLC fans aren't sure if the ceremony will be filmed or not. It is assumed that they will allow cameras onto the Roloff family farm since their whole love story has been documented.
There is less than a month before the wedding, but neither Amy nor TLC has confirmed or denied the filming of the wedding. Little People Big World viewers already know that Matt and his partner Caryn Chandler won't be attending as they feel it is the best decision to avoid any awkward moments. All of the Roloff children will be there, and possibly some of the grandchildren may be flower girls and ring bearers. Whether it's filmed or not, the wedding is bound to be beautiful.
Next: Little People Big World: Audrey & Jeremy Stay Mum on Not Buying Farm
Little People Big World airs Tuesday at 9 pm EST on TLC.