Love Island USA: Season 3 Episode 22 TV Schedule, Streaming Options & Recap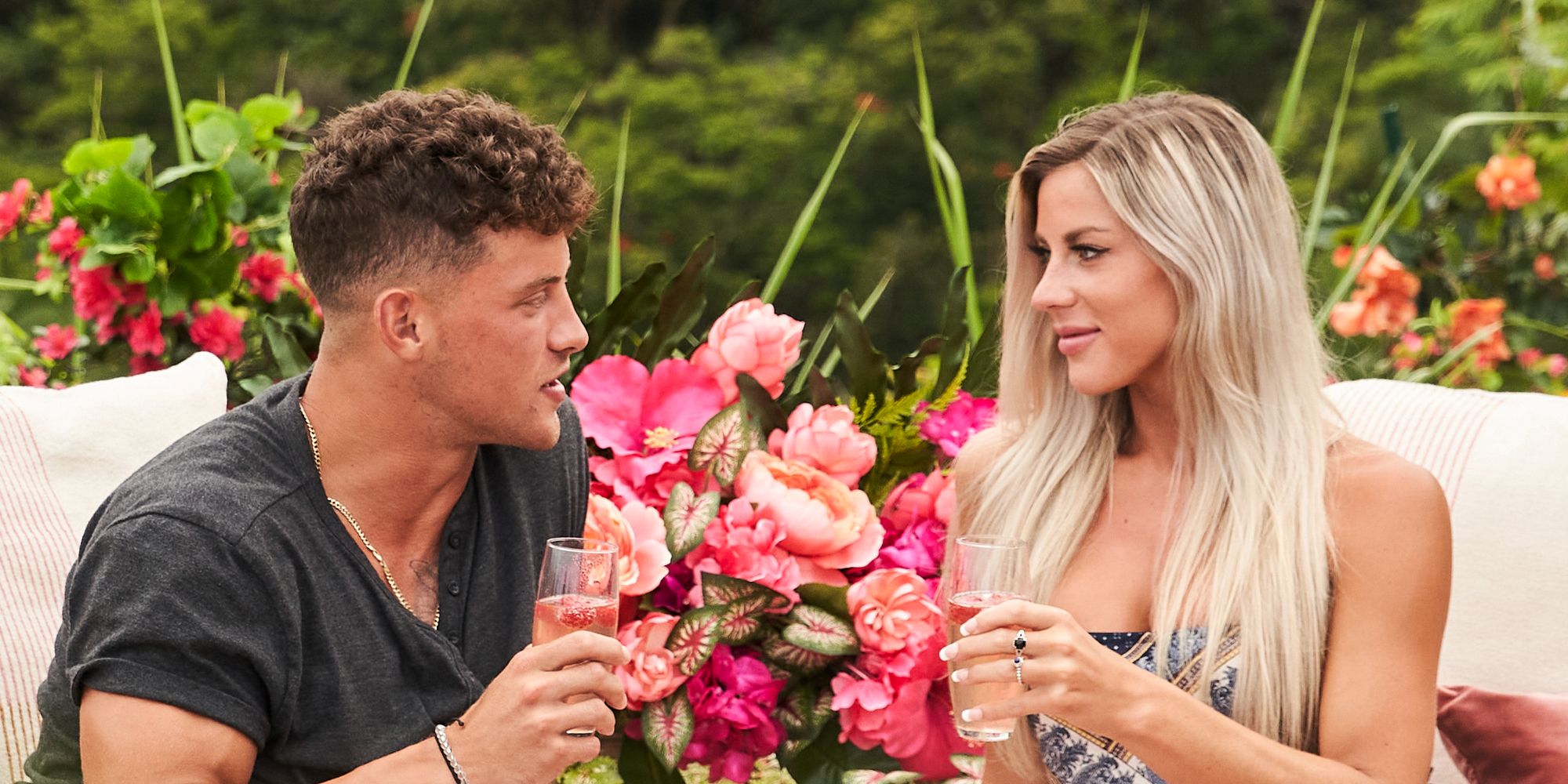 On Love Island USA season 3 episode 22, it seems like Cashay Proudfoot and Charlie Lynch are officially over, all while Shannon St Claire and Josh Goldstein update their relationship status to "committed." It's been a dramatic summer for Cashay, and it seems like her woes aren't over. Just when she thought that her path was clear, new girl Alana Paolucci turned Charlie's head. Shannon and Josh are enjoying this month-long honeymoon, but Kyra Lizama and Will Moncada are not as relaxed as they used to be.
At the moment, there are a lot of single people on Love Island USA. New girls Bailey Marshall and Elly Steffen still haven't found a solid match, new boys Andre Luis Brunelli and K-Ci Maultsby are just getting started, whereas Jeremy Hershberg and Trina Njoroge are still flying solo. Right now, Korey Gandy and Olivia Kaiser's relationship is shakier than ever, and Cash is just coming out of her Casa Amor fling with Charlie. May the odds be ever in your favor!
Related: Love Island: Flo Money Blasts Will For Lying To Kyra About Casa Amor
Love Island USA season 3 episode 22 will air Thursday, August 5 at 9pm ET/PT on CBS. With so many eliminations and new cast members on the show, this season has never been more dramatic. This Thursday night episode will move past the consequences of the latest elimination round, but it seems like the events from Casa Amor are still alive and well in the villa. With so many islanders still being single this late in the game, anything can happen.
You can always keep up with Love Island USA season 3 online by providing your cable credentials to sign into CBS.com or through the official CBS apps for iOS and for Android. This is a free option if you already have cable TV. Alas, if you don't have cable, your best alternative is to subscribe to Paramount+. The streaming service costs either $4.99 per month (with limited ads) or $9.99 per month (without any ads). If this is your first time subscribing to Paramount+, you can sign up for a free trial of seven days. This streamer also has apps for iOS and for Android devices. Otherwise, you can subscribe to a live TV package from a platform like Hulu, FuboTV, YouTube TV, or AT&T TV.
Previously on Love Island, Charlie's head turned for new girl Alana, and Cashay is devastated that she's being left behind by a guy once again. Olivia is going through the same situation right now, as Korey and Bailey are clearly very interested in each other. Elsewhere in the villa, Kyra and Will are still feeling the burn from blowing up on Shannon, but Shannon is too busy turning Josh into her official boyfriend. New girl Elly has talked to a few boys, but it's still unclear who she really likes. Jeremy went all-in on Bailey, but it seems like he lost this fight to Korey. Meanwhile, Trina is still keeping a low profile on the show, but new boys Andre and K-Ci could be good news for her.
More: Love Island USA: Genevieve Drags Josh, Will & Charlie, Calls Them Fake
Love Island USA season 3 airs Tuesdays, Wednesdays, Thursdays, Fridays, and Sundays at 9pm ET/PT on CBS.
Sources: CBS, Paramount+