Love Island USA: Season 3 Episode 23 TV Schedule, Streaming Options & Recap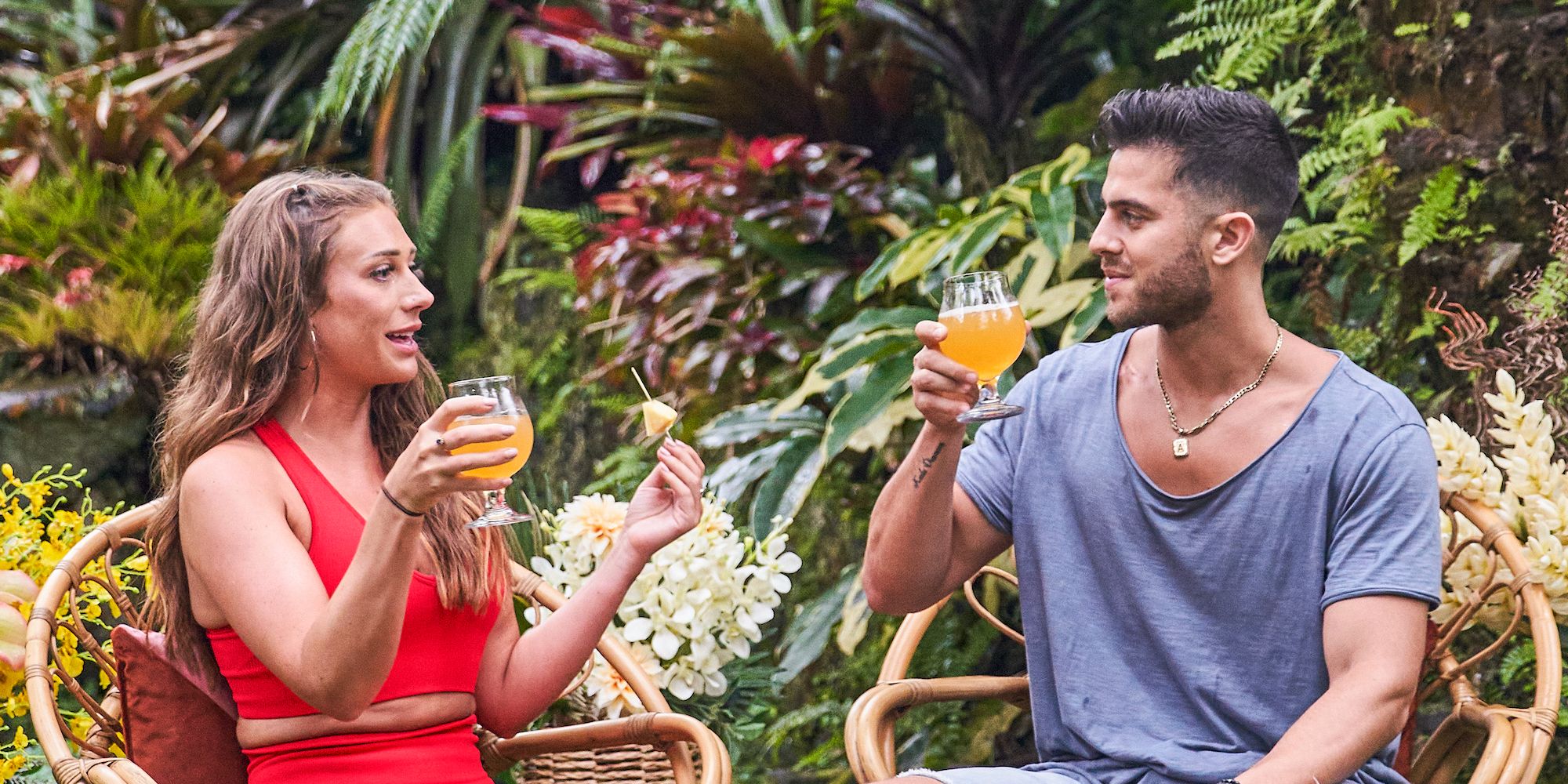 Love Island USA season 3 episode 23 will shine a spotlight on the three new love triangles in the villa, and one girl will be sent home. First and foremost, Olivia Kaiser is vibing with new boy Andre Luis Brunelli, and Korey Gandy is suddenly feeling jealous. But Korey is in another love triangle as well, this one between him, Jeremy Hershberg, and new girl Bailey Marshall. Meanwhile, Cashay Proudfoot is still figuring out if Charlie Lynch is all-in with her or interested in Alana Paolucci.
The sudden departure from Josh Goldstein and Shannon St Claire sent shockwaves through the Love Island USA villa. The fans enjoyed seeing Will Moncada burying the hatchet with Shannon, but the jury is still out on whether he and Kyra Lizama can become the next couple to beat. K-Ci Maultsby went on a date with Elly Steffen, but Trina Njoroge might start pursuing him soon, too. Everything is up in the air right now!
Related: Love Island USA: Former Islanders React To Josh & Shannon's Departure
CBS will air Love Island USA season 3 episode 23 on Friday, August 6 at 9pm ET/PT. There are no clear frontrunners on the show now, so there's still time for a new couple to win over fans and take home the grand prize at the finale. But after this Friday night episode, the fans won't get any new content until the two-hour episode airing on Sunday.
The fans can watch Love Island USA season 3 online by using their cable credentials to log into CBS.com. The same steps can be followed via the official CBS apps for either iOS or Android. When it comes to cord-cutters, the best option is to subscribe to the Paramount+ streaming service, which costs $4.99 a month (with ads) or $9.99 a month (without ads). First-time Paramount+ subscribers can take advantage of the platform's seven-day free trial. The streaming service has apps for both iOS and Android. Last but not least, the viewers can sign up for a live TV plan from Hulu, YouTube TV, FuboTV, or AT&T TV, to name a few.
Previously on Love Island, Josh revealed the heartbreaking news that his sister passed away, and Shannon chose to leave the villa with him. The islanders clearly had a hard time trying to have any fun after Josh & Shannon's departure, but the show still went on with its scheduled dates. Andre and K-Ci got a text asking each of them to pick a girl to go on a date. Andre chose Olivia, and K-Ci picked Elly. Andre and Olivia had a crazy connection that turned her head completely away from Korey, but K-Ci and Elly's date felt a little more awkward than expected. Meanwhile, Jeremy and Korey are still fighting over Bailey, whereas Cashay is figuring out whether or not Charlie's head turned for Alana.
More: Love Island USA: Florita Diaz Opens Up About Jeremy, Korey & Olivia
Love Island USA season 3 airs Tuesdays, Wednesdays, Thursdays, Fridays, and Sundays at 9pm ET/PT on CBS.
Sources: CBS, Paramount+