Lucifer Season 6 Poster Assembles The Entire Cast To Say Goodbye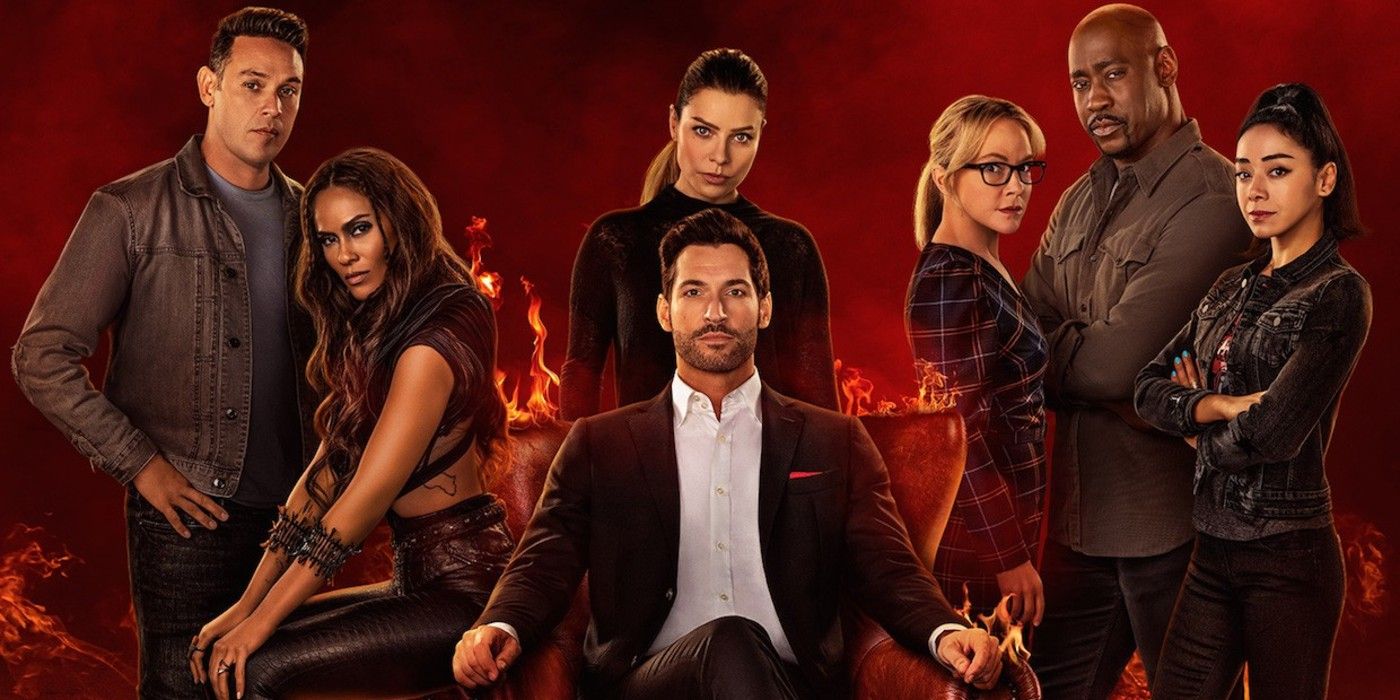 The Lucifer gang gathers for one last time in a new poster for season 6. The fan favorite series, which stars Tom Ellis as Lucifer, has enjoyed a longer than expected lifespan thanks to the enduring passion many hold for it. Lucifer first ran for three seasons on Fox before being cancelled. Netflix then picked it up for what was initially supposed to be just two additional runs. Last year, though, the streamer surprised fans with the news that Lucifer will be back for a sixth and final season.
Going into season 6, Lucifer is going to look drastically different. Most notably, the Devil will be taking on a brand new job for the show's final 10 episodes: God. Lucifer season 5, part 2 featured the long-awaited arrival of God (Dennis Haysbert), who decided to retire and choose a successor. With Lucifer now stepping into the role of the highest being, his world is going to be quite different, as is his relationship with love Chloe Decker (Lauren German). Lucifer season 6 will premiere in September, much sooner than many expected.
Related: Lucifer: Every Biblical Figure (Including Michael) Explained
To start promoting Lucifer's final season, TVLine debuted the first official poster on Wednesday. It features the entire main cast as they gather around Lucifer, who is sitting on a leather armchair like it's a throne. If anyone wondered if Lucifer's new role as God would change the fiery aesthetic of the series, they have their answer now: He's still retaining his devilish vibes. Check it out below.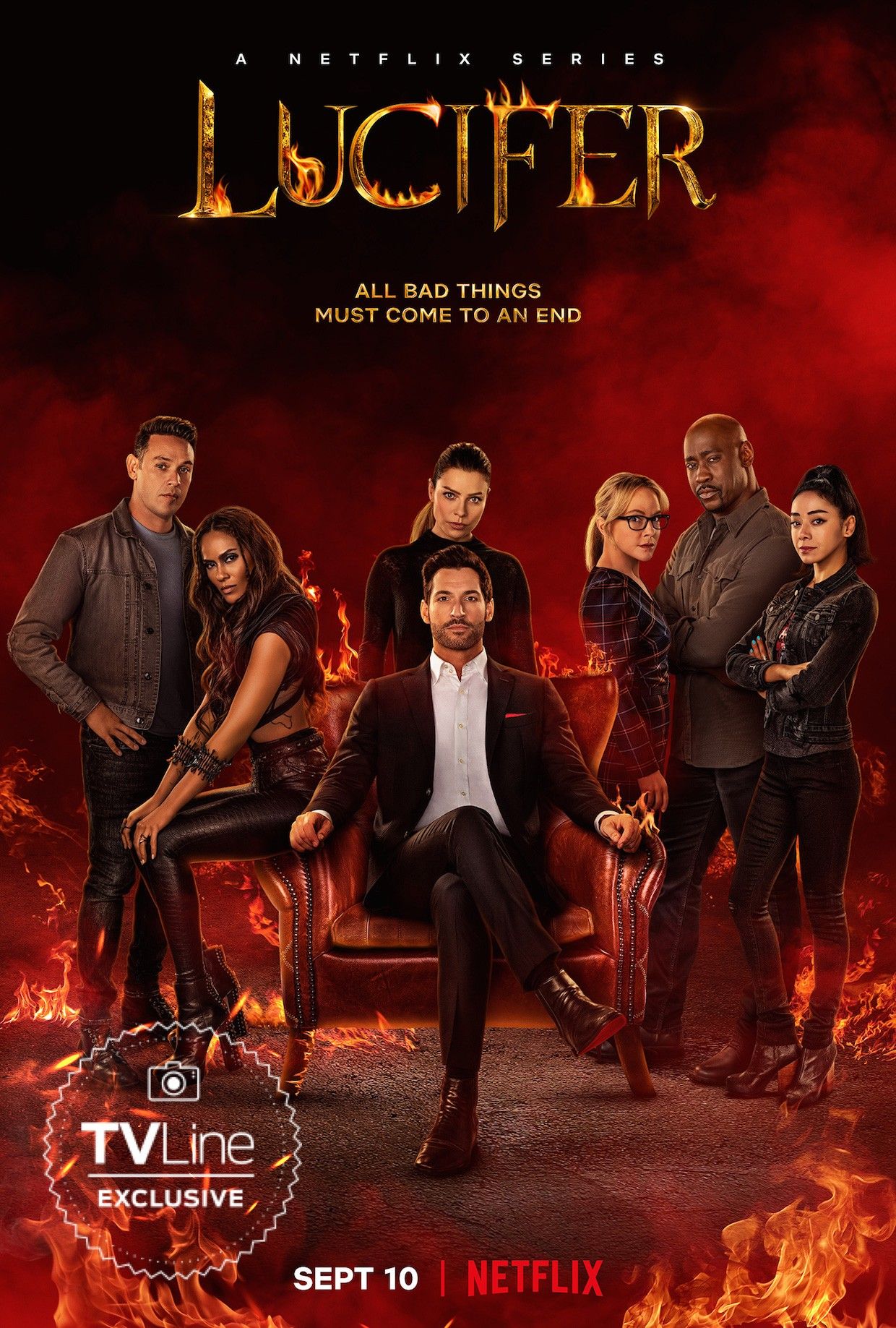 A particularly interesting thing to note in this Lucifer season 6 poster is the presence of Dan Espinoza (Kevin Alejandro). In a devastating blow, Dan died in Lucifer season 5B, and it was revealed he didn't make it to heaven. However, showrunners Joe Henderson and Ildy Modrovich were determined to find a way to include Alejandro in the series' final season, and it's safe to say they managed to do so. Exactly what Dan will do in Lucifer season 6 remains to be seen, but as the poster confirms, he'll definitely be there.
The poster itself doesn't reveal much about the story, save for the fact that this is indeed the end for Lucifer. Having the cast assembled is a poignant sight, and it shows that Lucifer's conclusion is being treated with all the emotion it deserves. This is a series that has managed to live for longer than anyone predicted, but it has to end eventually. Hopefully, Lucifer will produce a finale that manages to please fans and act as a fitting sendoff to the characters everyone knows and loves.
More: Lucifer Season 6: What To Expect
Lucifer season 6 premieres Friday, September 10 on Netflix.
Source: TVLine