Marvel's Avengers Reveals New User Interface and Black Panther Skin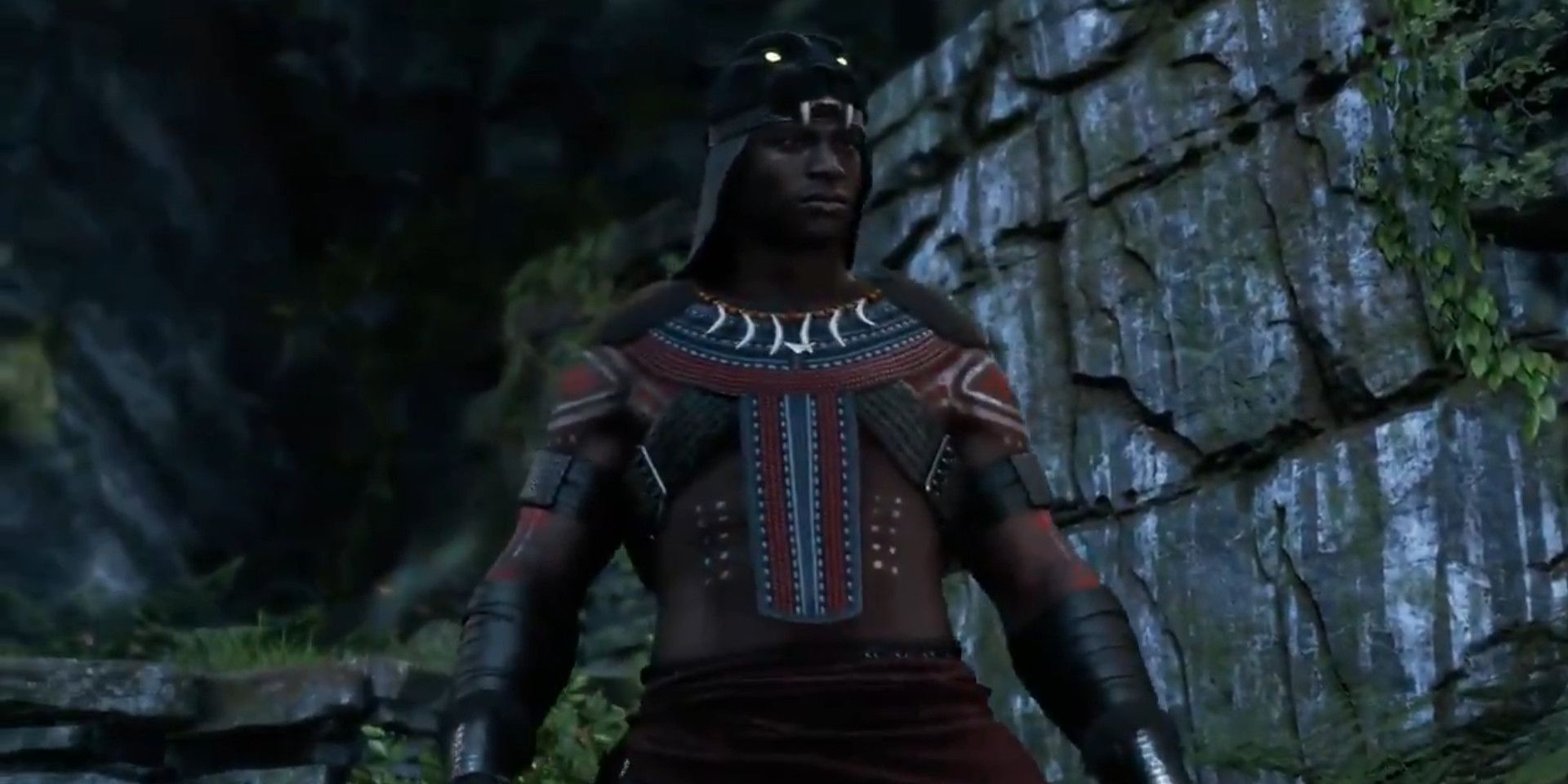 A Marvel's Avengers developer stream has revealed an upcoming user interface update as well as a new Black Panther outfit. The superhero action title, developed by Crystal Dynamics, was released back in September 2020. While Marvel's Avengers was met with a lukewarm response at launch, Crystal Dynamics continues to support the game through free and frequent updates.
Billed as the first major expansion for the multiplayer Marvel title, Black Panther - War for Wakanda is set to release on August 17. The anticipated expansion will take players to the iconic African nation of Wakanda as they step into the shoes of T'Challa, Wakanda's king and superpowered protector. Black Panther will join Marvel's Avengers' roster of iconic superheroes, and the royal warrior promises to boast an entirely new fighting style. Wakanda itself will serve as a brand new region for players to explore, and the futuristic African nation will feature entirely new environments and items for players to encounter. The story of Marvel's Avengers, which was often praised by even the game's harshest critics, will also be expanded when War for Wakanda releases. A recently-released animated short, titled Children of T'Chaka, sheds some light on Wakanda and its major figures ahead of the expansion's August 17 release.
Related: Marvel's Avengers Takes Comic Inspiration For Black Panther's Outfits
As reported by Twitter account Marvel's Avengers Updates, Crystal Dynamics recently revealed a new user interface coming to Marvel's Avengers with the War for Wakanda expansion. The update UI combines many of the game's separate menus and tabs onto a single page, allowing players to efficiently review their character's loadout. This new Character screen will launch alongside a number of quality-of-life changes, such as the ability to lock gear items from deletion and equip an increased number of cosmetic takedown animations. The developer stream ended with the reveal of a new outfit for Black Panther, the Royal Legacy Outfit, which is inspired by Wakanda's ancient history. The new skin can be seen on the Marvel's Avengers Twitter page.
Alongside the upcoming War for Wakanda expansion, Crystal Dynamics recently added some new endgame content to Marvel's Avengers. On July 27 the developer launched Omega Level Threat: Family Reunion, an altered version of a mission featured in the game's first post-launch storyline. The challenging mission is intended for extremely skilled and high-level players, as inexperienced Avengers will quickly be crushed beneath powerful swarms of enemies and the villainous Super-Adaptoid. The update also changed the rules of the game, allowing any combination of heroes to team up rather than restricting heroes to only one per team.
Marvel's Avengers released to very harsh criticism, and even now Earth's Mightiest Heroes have not managed to entirely recover from the defeat in the eyes of the gaming community. However, small improvements such as the updated user interface are important steps towards a healthy future. While redesigning menus may seem inconsequential, these tweaks and adjustments may be worth more than the sum of their parts.
Next: Marvel's Avengers Black Panther To Be Voiced By God Of War Kratos Actor
Marvel's Avengers is available on PS4, PS5, Xbox One, Xbox Series X/S and PC.
Source: Marvel's Avengers Updates/Twitter, Marvel's Avengers/Twitter