MCU Phase 4: Every Marvel Studios Movie In Development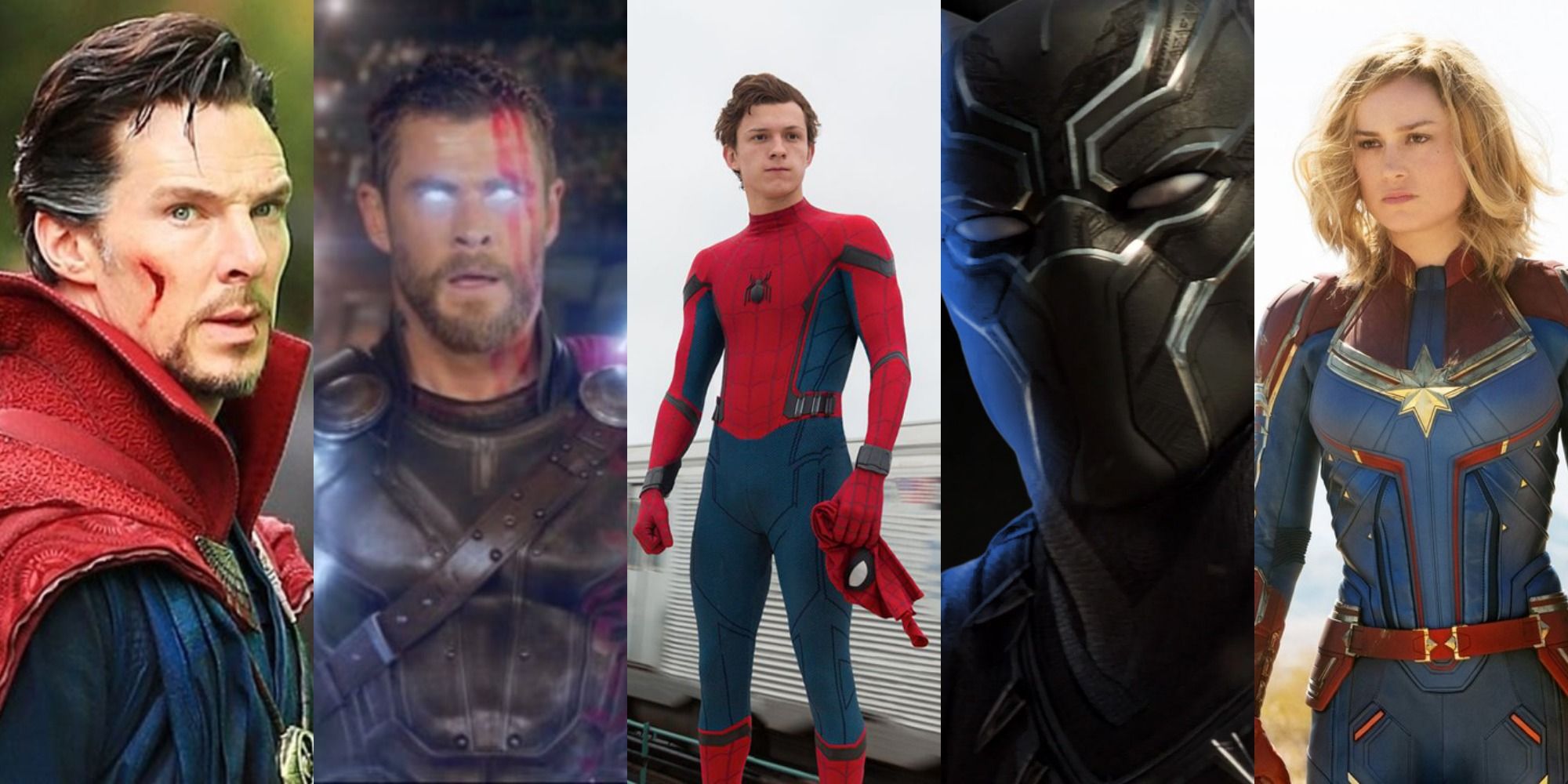 The Marvel Cinematic Universe's Phase 4 is in full swing, with Black Widow officially launching the next phase, which has now expanded to include Marvel's Disney+ TV shows like Loki and WandaVision. The studio was all set to kickstart the next phase in 2020, but the global pandemic halted those plans, with production shutdowns and theater closures delaying much of the next slate of films until recently.
Since its inception, the Marvel Cinematic Universe has been grouped together by phases. It began in Phase One as five films built up to the sixth movie, The Avengers, in 2012, the franchise's first mega-crossover event. The MCU's Phase Two immediately followed it with a total of six films as well, although Avengers: Age of Ultron was actually the fifth film, as Ant-Man served as a bridge between the MCU's Phase Two and Phase Three. The latter kicked off with Captain America: Civil War in 2016, and Phase Three ended after several movies with Spider-Man: Far From Home.
Related: Phase 4 Has Three MCU Teams More Powerful Than The Avengers
With a full slate ahead in Marvel's Phase Four, including the third solo Spider-Man movie, the MCU is going all-in, introducing new characters (like Ms. Marvel) along the way, while furthering older characters' stories as well. Here is every upcoming Marvel film that has been confirmed for Phase Four.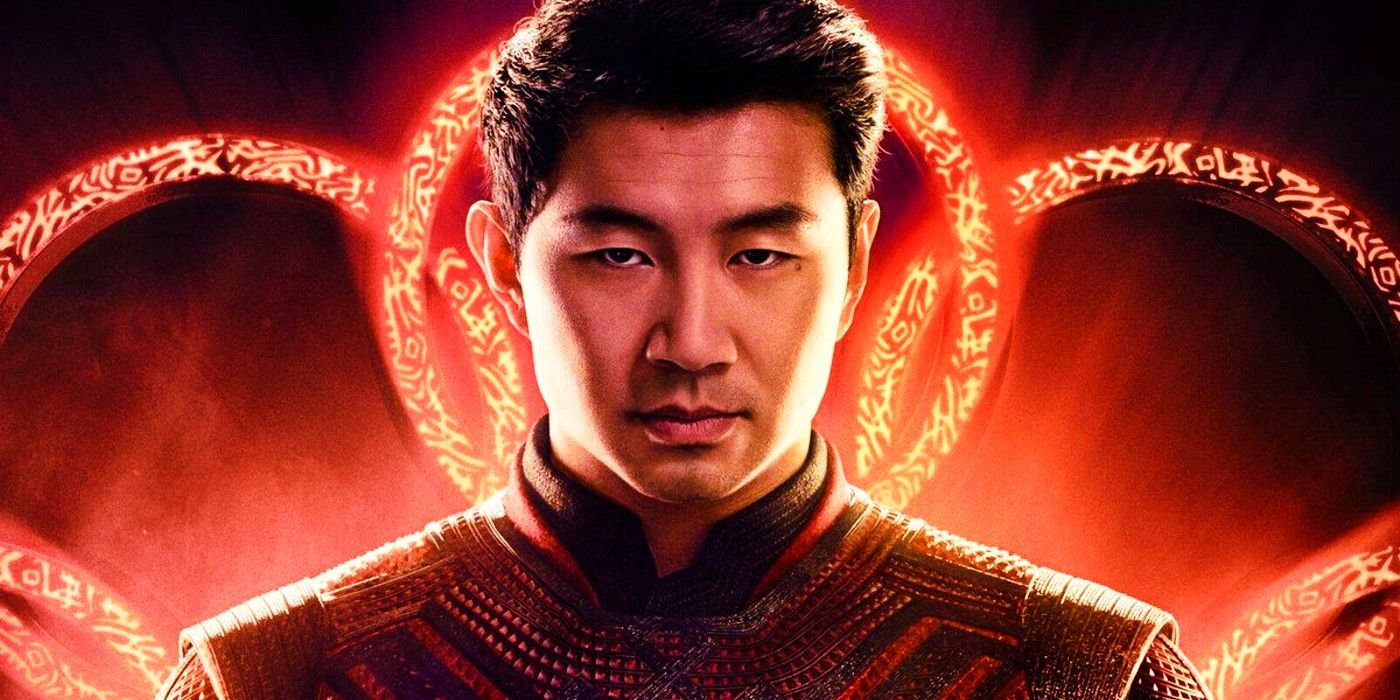 Starring Simu Liu in the titular role, Shang-Chi and the Legend of the Ten Rings follows Shang-Chi as he confronts his past and finds himself tangled with the Ten Rings organization. The film, the 25th in the MCU, is directed by Destin Daniel Cretton and written by Dave Callaham and Andrew Lanham. The film's cast and title were announced during 2019's San Diego Comic-Con, though the film faced delays due to the pandemic. The project has been something Marvel Studios has wanted to make since 2005, but it has not received much attention ever since the MCU took off. The film is also the franchise's first Asian-led superhero movie. Shang-Chi is a master of kung fu who was trained to be an assassin from a young age, but was able to turn away from his evil upbringing and become a force for good.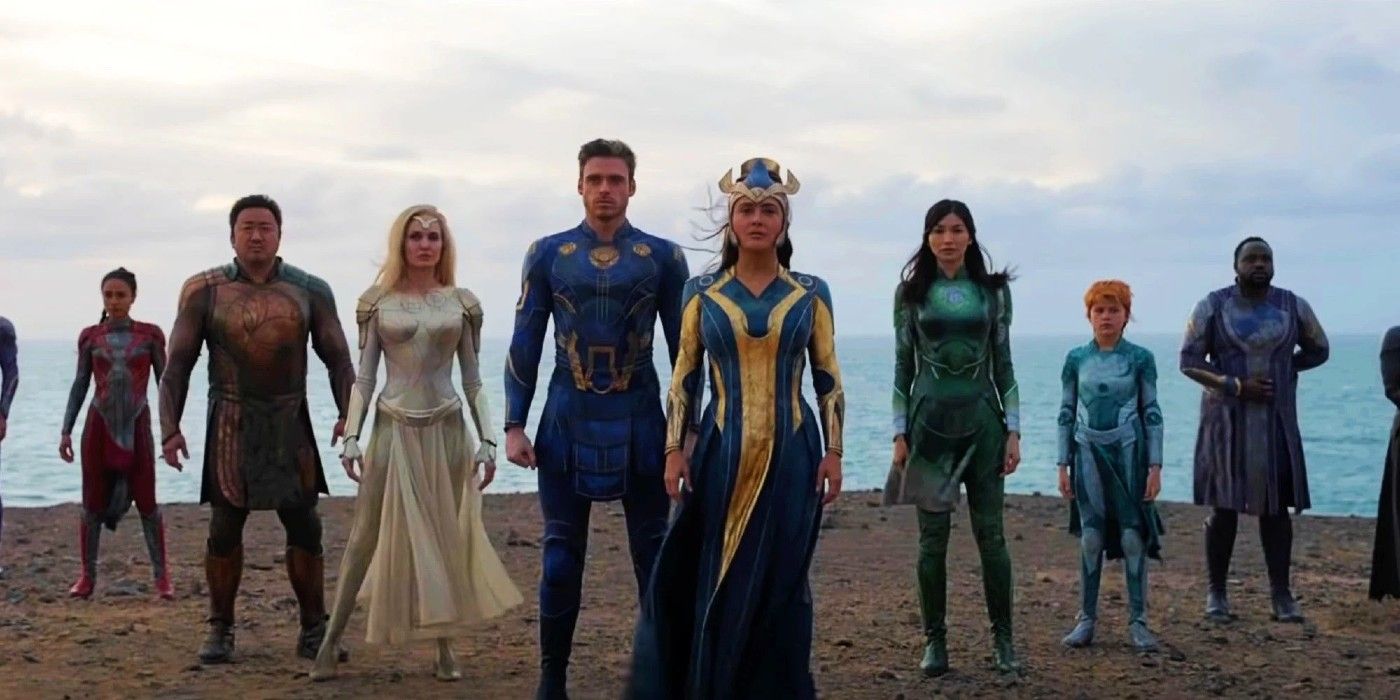 Marvel Studios has thrived turning lesser-known characters into giant franchises, and all signs point to Eternals being their next attempt. Based on the Jack Kirby creation, Eternals will follow an ancient race of super-powered beings of the same name who will square off against the Deviants, their villainous counterparts. Marvel hired Chloe Zhao (The Rider, Nomadland) to direct Eternals, with a screenplay by Zhao, Patrick Burleigh, and Ryan and Kaz Firpo. The cast has massive star power, with Angelina Jolie, Richard Madden, Gemma Chan, Kumail Nanjiani, Barry Keoghan, Kit Harington, Don Lee, and Salma Hayek all appearing the film, which is set to explain why they didn't interfere in Avengers: Endgame. Eternals will release on November 5, 2021 after several delays.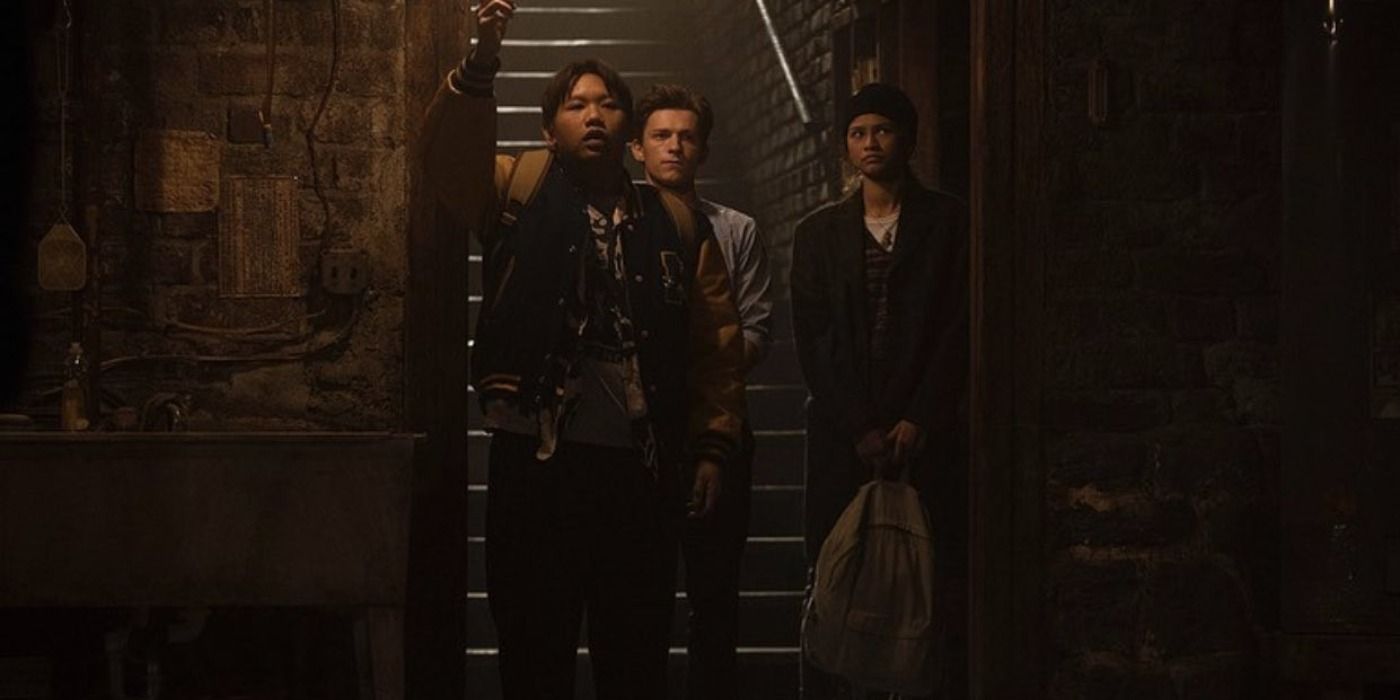 After a brief separation, Spider-Man was confirmed to remain in the MCU, with Tom Holland, Zendaya, Marisa Tomei, and Jacob Batalon returning for Spider-Man: No Way Home. The film is a sequel to the previous Spider-Man movie, only this one will be even more interesting due to the crossover potential it has. In addition to the main cast, Jamie Foxx and Alfred Molina are expected to reprise their roles as Electro and Doctor Octopus, respectively, from Sam Raimi's Spider-Man trilogy. Benedict Cumberbatch is expected to appear as Doctor Strange, with filming having wrapped in March 2021. There isn't much to glean about the plot yet because details are under wraps, but fans should expect No Way Home to at least connect to the multiverse somehow. Jon Watts returns as director, helming the film from a screenplay by Chris McKenna and Erik Sommers. Spider-Man: No Way Home will release on December 17, 2021.
Related: Why Marvel Won't Confirm Garfield & Maguire Are In Spider-Man: No Way Home
Thanks to its title, Doctor Strange in the Multiverse of Madness, was the first major confirmation that the MCU would be exploring the multiverse. The last fans saw of Doctor Strange, he was guiding Tony Stark in his decision regarding the defeat of Thanos in Avengers: Endgame. For Doctor Strange 2, he'll have a host of new issues to contend with. The sequel, directed by Sam Raimi from a screenplay by Jade Bartlett and Michael Waldron, will see the return of Benedict Cumberbatch as Dr. Stephen Strange Benedict Wong, Chiwetel Ejiofor, and Rachel McAdams will also be back in their respective roles. They'll be joined by Elizabeth Olsen as Wanda Maximoff and Xochitl Gomez as America Chavez, which will mark the first MCU movie for the comics character. Tom Hiddleston is also expected to appear as Loki in the film, which makes sense given how the character's titular show wrapped season 1 with the multiversal gateway opening. Doctor Strange in the Multiverse of Madness has wrapped production, with a scheduled release date of March 25, 2022.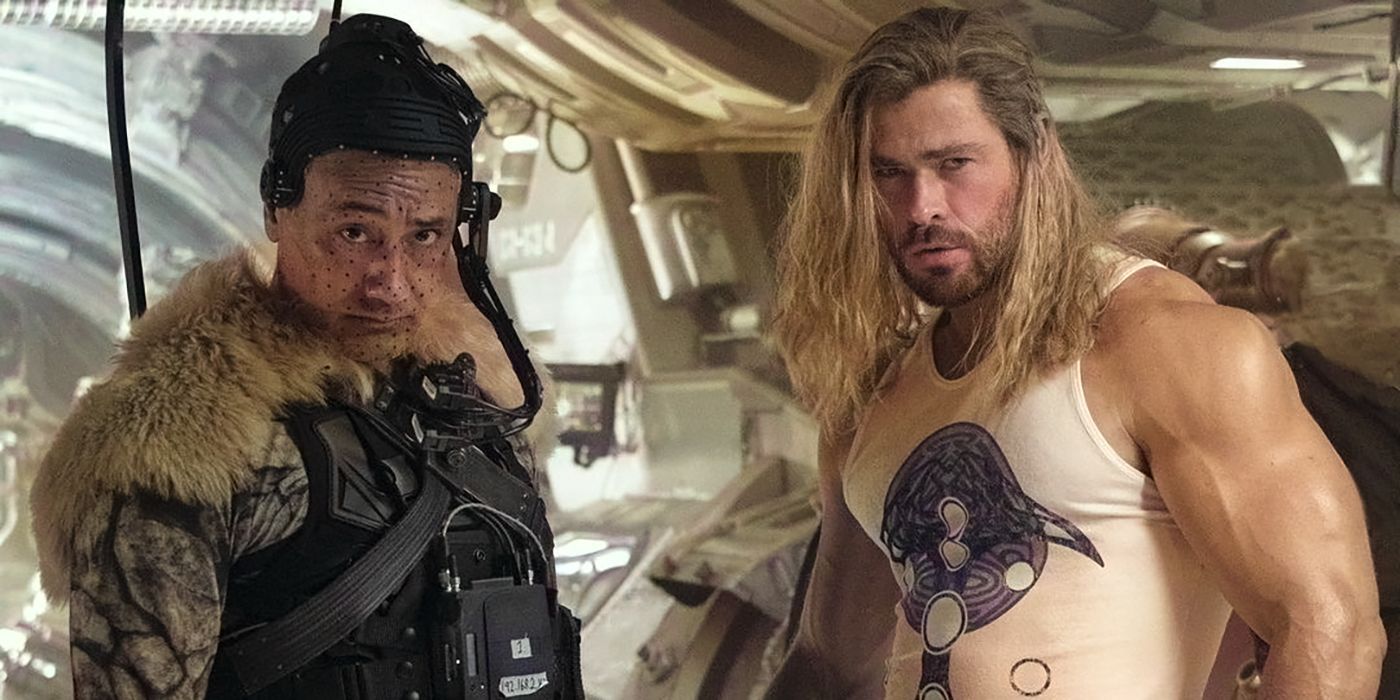 Thor: Love and Thunder marks the fourth Thor film and the second one directed by Taika Waititi, who previously helmed Thor: Ragnarok. The film will be set prior to the events of Guardians of the Galaxy Vol. 3 and will see Chris Hemsworth return in the title role, with Tessa Thompson back as Valkyrie, and Natalie Portman set to reprise her role as Jane Foster, who will officially become Mighty Thor. Thor: Love and Thunder wrapped filming in early July 2021 and is now expected to release on May 6, 2022 after being pushed back a couple of times due to the pandemic and the ever-changing release schedule of the MCU's Phase Four. Joining the main cast are Christian Bale as Gorr the God Butcher, the Guardians of the Galaxy crew (sans Gamora), Jaimie Alexander as Sif, and Jeff Goldblum as Grandmaster.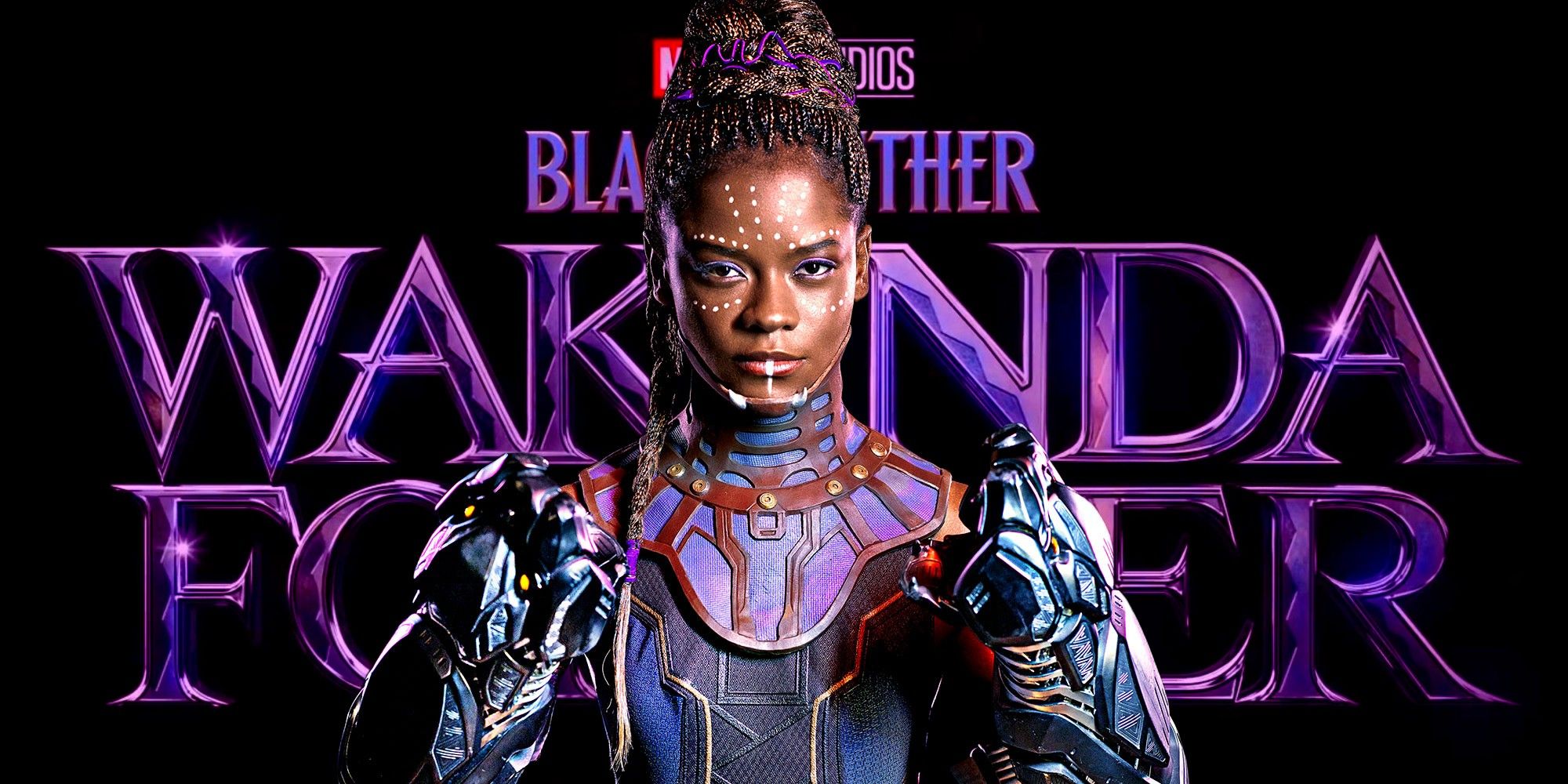 One of Marvel's biggest hits of Phase Three, and of all time, was Black Panther, so it's no surprise Marvel greenlit a sequel, officially titled Black Panther: Wakanda Forever. Although it was long assumed that Ryan Coogler would return to direct, his involvement in the sequel was up in the air for months after the first movie was released. He officially signed on to write and direct Black Panther 2. While a production start was being eyed for some time in 2020, the pandemic and Chadwick Boseman's death in August of last year delayed the film. With Boseman's tragic passing from colon cancer, the film had to be reworked to shift the focus away from T'Challa.
The sequel will further develop existing characters, as well as focus on the various subcultures in Wakanda. Black Panther: Wakanda Forever will see Letitia Wright (Shuri), Danai Gurira (Okoye), Lupita Nyong'o (Nakia), and Winston Duke (M'Baku) all return, with the addition of Michaela Coel cast in an undisclosed role. Ironheart star Dominique Thorne will also debut as Riri Williams in the film. Wakanda Forever is currently slated for release on July 8, 2022.
Related: Black Panther 2 Video Hints At T'Challa Memorial & His MCU Story Ending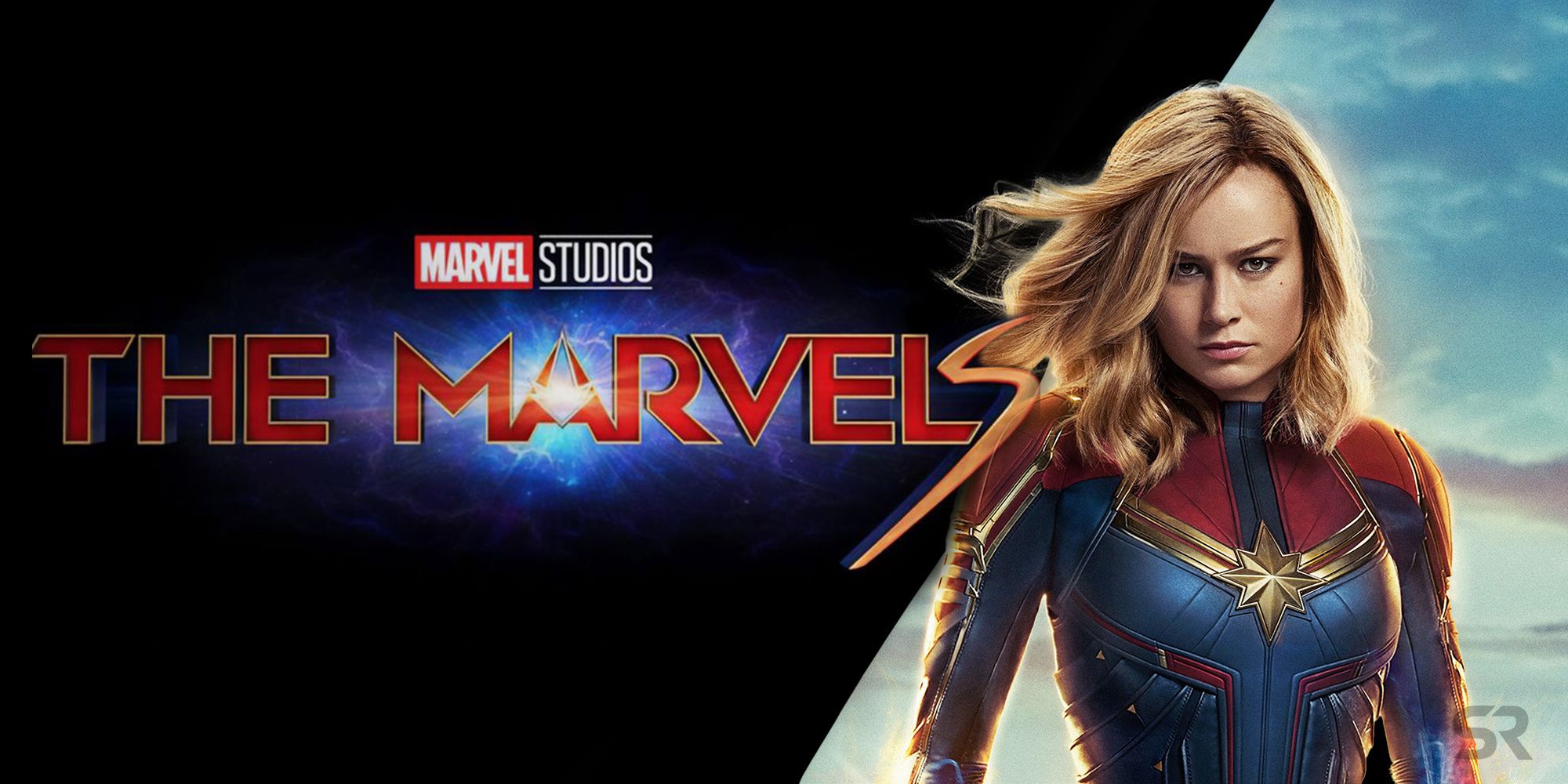 A big part of the excitement for the upcoming films in MCU's Phase 4 is seeing how characters being introduced in Disney+ shows like WandaVision, Loki, and Ms. Marvel will be utilized on the film side of things. For Captain Marvel 2, officially titled The Marvels, Brie Larson will reprise her role as Carol Danvers, and she will be joined by Iman Vellani's Kamala Khan/Ms. Marvel and Teyonah Parris' Monica Rambeau, the now-adult daughter of Carol's friend Maria Rambeau. The Marvels is slated for release on November 11, 2022 and will also feature Zawe Ashton and Park Seo-joon in as yet unknown roles. Nia DaCosta is set to direct from a screenplay by Megan McDonnell.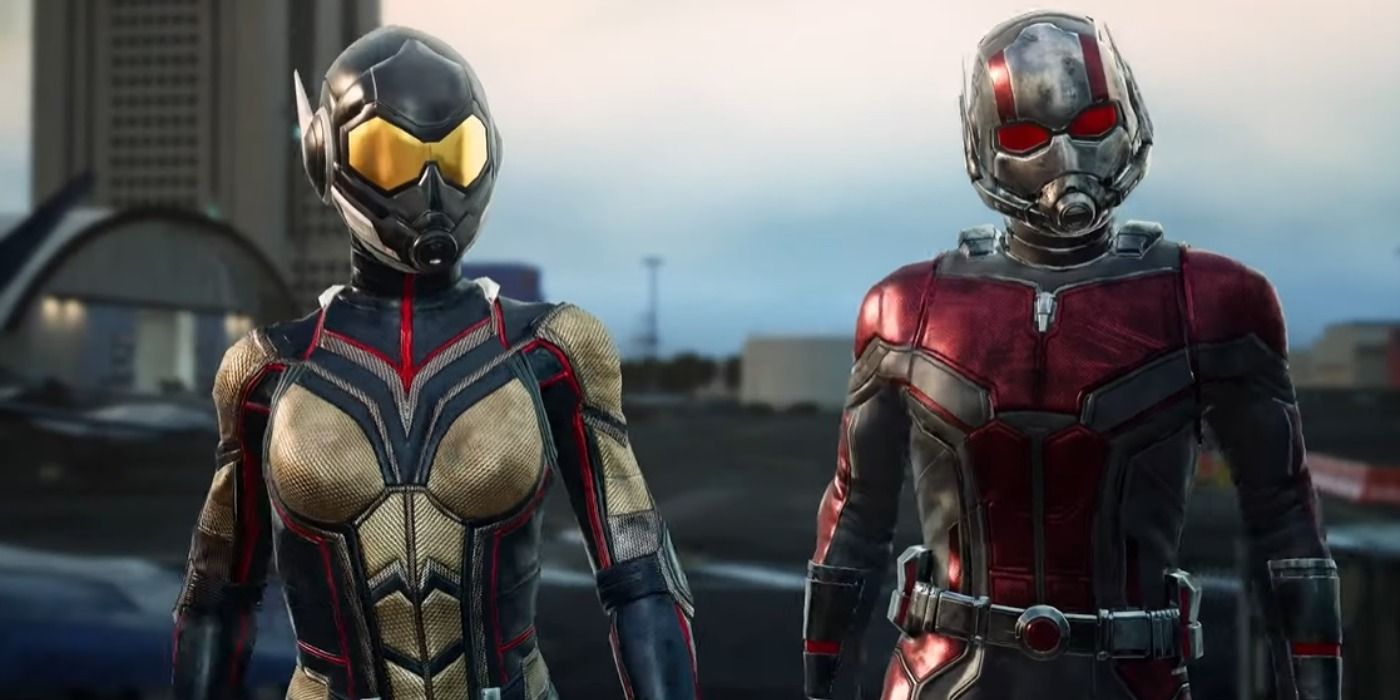 A third outing for Ant-Man and the Wasp was confirmed back in 2019, with both characters appearing in Avengers: Endgame. Ant-Man and the Wasp: Quantumania will be directed by Peyton Reed from a script by Jeff Loveness. In addition to Paul Rudd and Evangeline Lilly, Michael Douglas and Michelle Pfeiffer are also expected to return. Jonathan Majors, who first appeared in Loki season 1, is confirmed to appear as Kang the Conqueror, the time-traveling villain (or at least one of his variants). The Ant-Man sequel is scheduled to hit theaters on February 17, 2023. Filming began in mid-2021 and will wrap at some point in early 2022.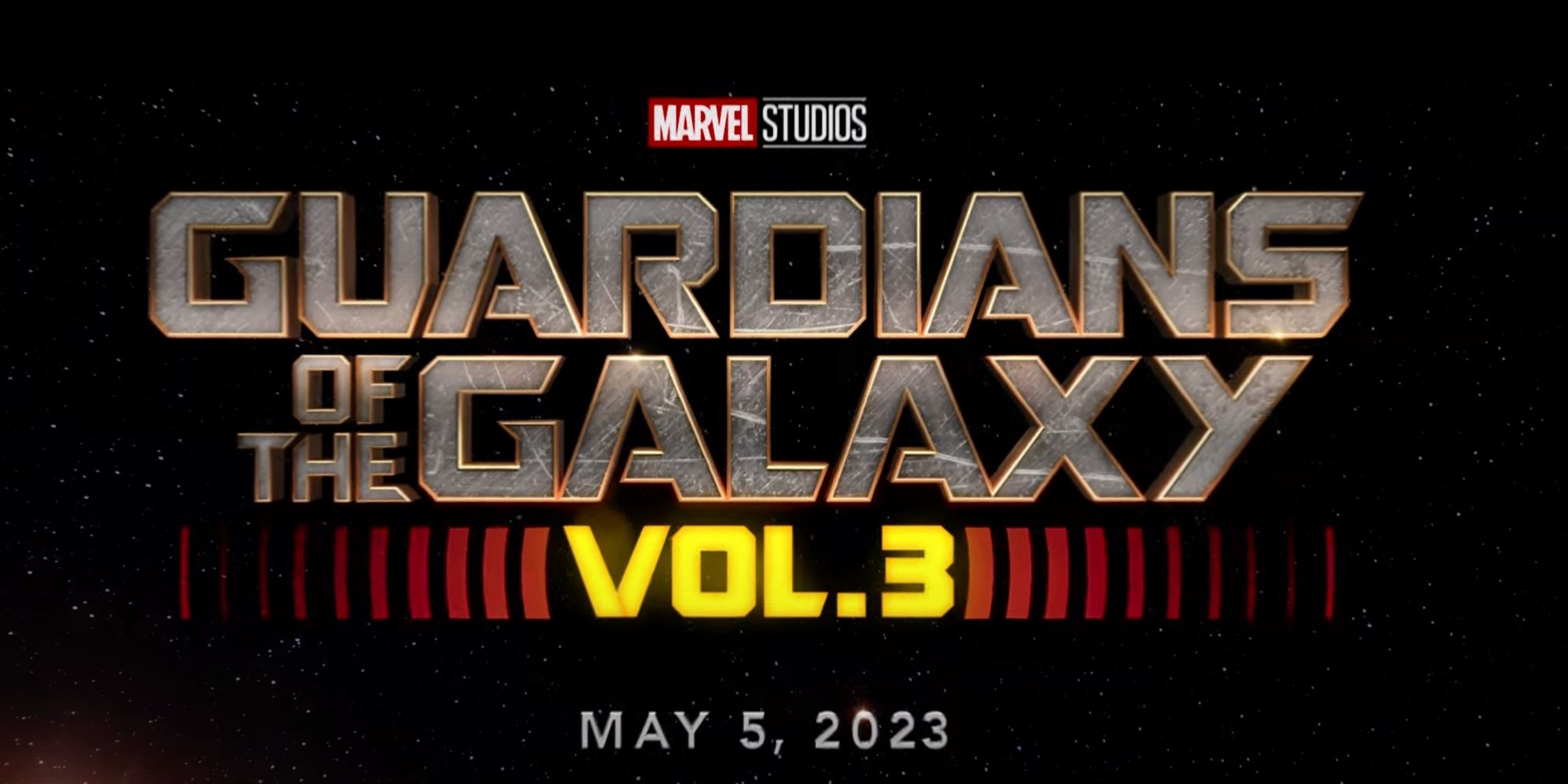 Once locked in to being a major film in launching the MCU's Phase Four, Guardians of the Galaxy Vol. 3 suffered a tremendous setback after Disney fired James Gunn as the director of the third movie in 2018 following resurfaced tweets. While Disney rehired Gunn, he went on to direct The Suicide Squad for Warner Bros. and is also helming a Peacemaker spinoff series for HBO Max before he gets back to work on Guardians of the Galaxy Vol. 3. The Marvel film is now set to release in theaters on May 5, 2023 and will be set after Thor: Love and Thunder. The core cast — Chris Pratt, Dave Bautista, Karen Gillan, Vin Diesel, Pom Klementieff, and Bradley Cooper — are set to return to their roles.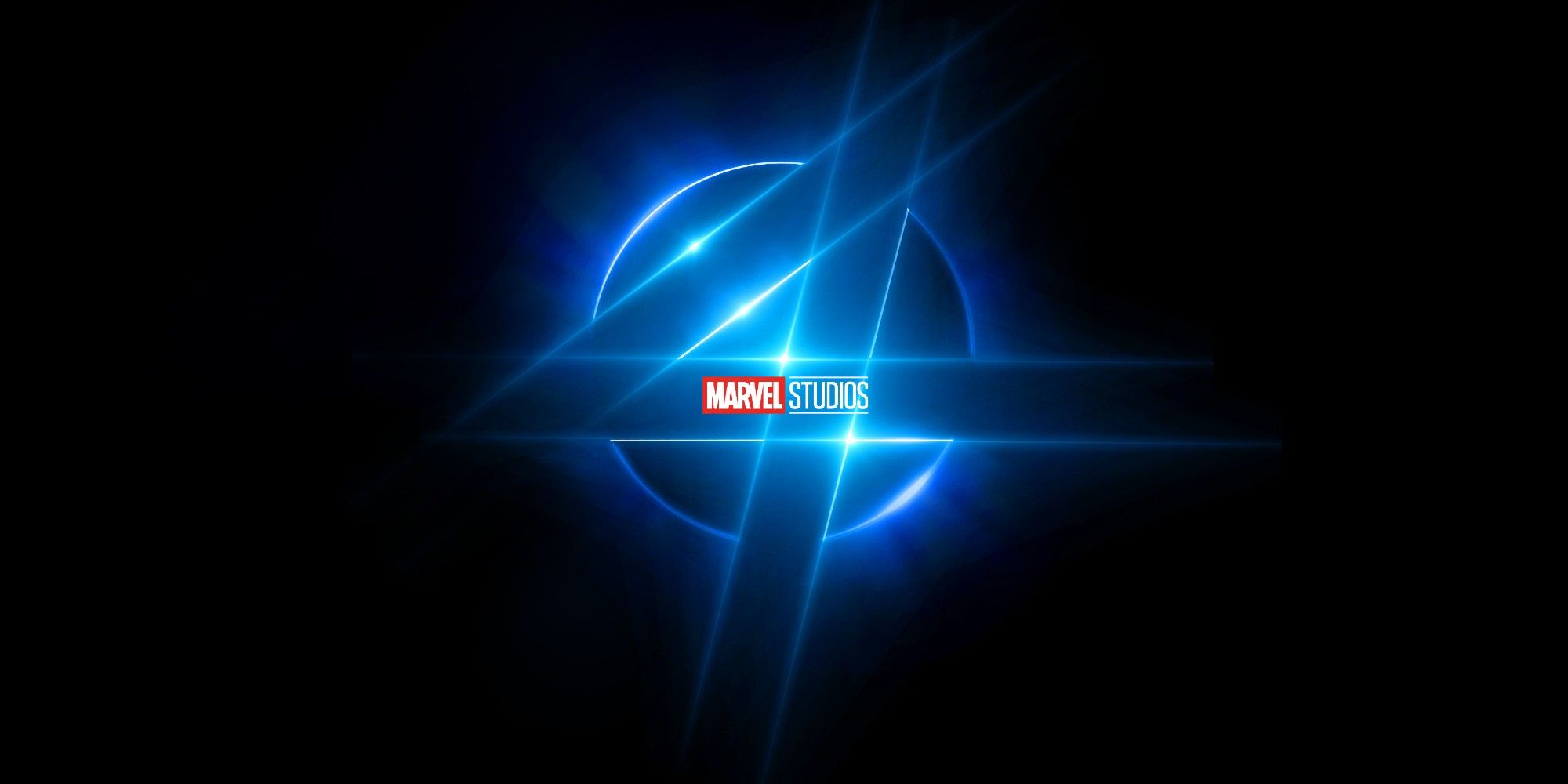 Although most of the MCU's Phase 4 slate is finally set in stone, there's still one more film that is in development and is expected to round out the phase. That film is the long-awaited Fantastic Four movie. At 2019's San Diego Comic-Con, Kevin Feige revealed the film was being developed at Marvel. However, it would be over a year later before director Jon Watts would be attached in December 2020. However, not much has been heard about the film since then. 2005's Fantastic Four and its sequel Fantastic Four: Rise of the Silver Surfer weren't critical hits and 2015's Fantastic Four starring Michael B. Jordan, Kate Mara, and Miles Teller pretty much bombed at the box office. A film about Marvel's first family could be successful within the MCU slate, but until there is more information about what the plot will entail, it's hard to gauge much about it right now beyond speculation.