Metroid Prime 2D Fan Remake Ordered To Remove Demo And Shut Down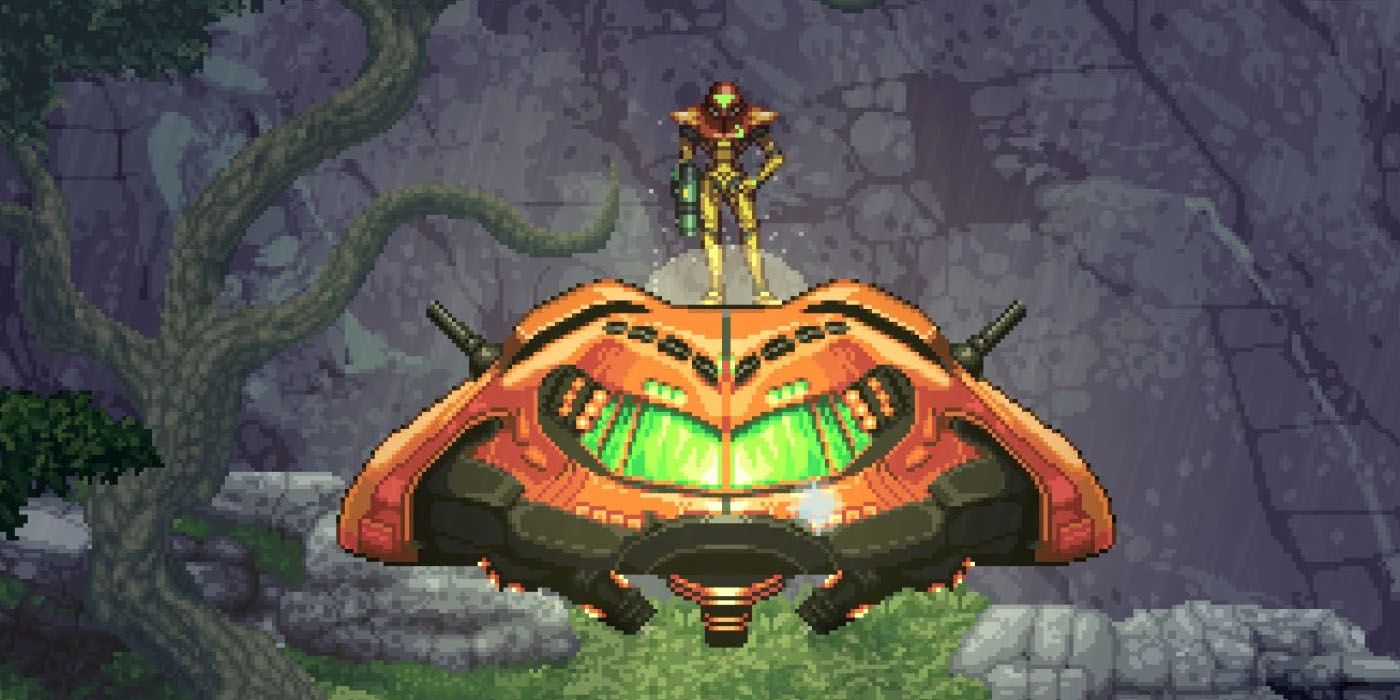 In the latest instance of Nintendo putting its legal foot down, the mega-publisher has issued a cease-and-desist order to a fan group working on a 2D-style remake of Metroid Prime. The fan project, dubbed Prime 2D, was debuted back in April by an underground development team named Team SCU, and many observers noted that the game looked very promising from the early gameplay footage and demo that were posted online.
Unfortunately for Team SCU, Nintendo has been on the warpath when it comes to enforcing its copyrights over classic franchises like Metroid and Super Mario Bros over the past couple of years. Last May, Nintendo ordered that a surprisingly polished, fan-made PC port of Super Mario 64 be taken down, and the company has recently drawn the ire of eSports fans by having a planned tournament featured a modded version of Super Smash Bros Melee canceled. Not all of Nintendo's legal takedowns have been necessarily ill-received though, as it has also taken action against a blatant Pokémon rip-off and a high-level Nintendo Switch and 3DS piracy ring led by one Gary Bowser earlier this year.
Related: Original Metroid Character Art Shared By Nintendo
As reported by NintendoLife earlier this week, it seems that Team SCU's 2D Metroid Prime remake is the latest casualty of Nintendo's recent wave of lawsuits and cease-and-desist letters. In a lengthy message on Prime 2D's Discord page (a screenshot of which was then posted to r/Metroid before being deleted), Team SCU member Troid92 revealed that the team had finally received an order from "a certain games-related company" to stop all development of Prime 2D in its current form. In response, Team SCU removed the previously available Prime 2D demo and MP3 soundtrack downloads from its website, and is currently in talks with the unnamed company "to determine how best to proceed for both parties." Despite this recent turn of events, which Troid92 says the team was prepared for when it started work on Prime 2D four years ago, Team SCU has no regrets about releasing Prime 2D's demo when it did; Troid92 says that it was the "right choice" for the team.
Fans will be getting more Metroid in an official capacity thanks to Metroid Dread, the first full 2D Metroid sequel to come in almost 20 years. Set shortly after the events of 2002's Metroid Fusion, Dread had been in the works on and off for decades before it was finally announced during Nintendo's E3 2021 event in June. As with all new Metroid games, bounty hunter-turned-intergalactic heroine Samus Aran will journey through several derelict levels on a mission to defeat sinister EMMI robots and unlock new skills and abilities – which thankfully won't be restricted by Galactic Federation Army commander Adam Malkovich as they were in the controversial Metroid: Other M.
While Team SCU doesn't name the company that ordered it to stop developing Prime 2D in Troid92's statement, it's fairly obvious that it is Nintendo given the publisher's recent takedowns of similar fan projects. While it might be disappointing that Team SCU's promising Metroid Prime remake has been shut down, the fact that the development team is apparently in talks with Nintendo about how to move forward could provide some hope for the intriguing passion project in the future.
Next: Metroid Dread Spotlights Chozo Villain & Samus's Abilities In Trailer
Source: NintendoLife