Midnight Mass Is Mike Flanagan's Favorite Movie Or Show He's Made So Far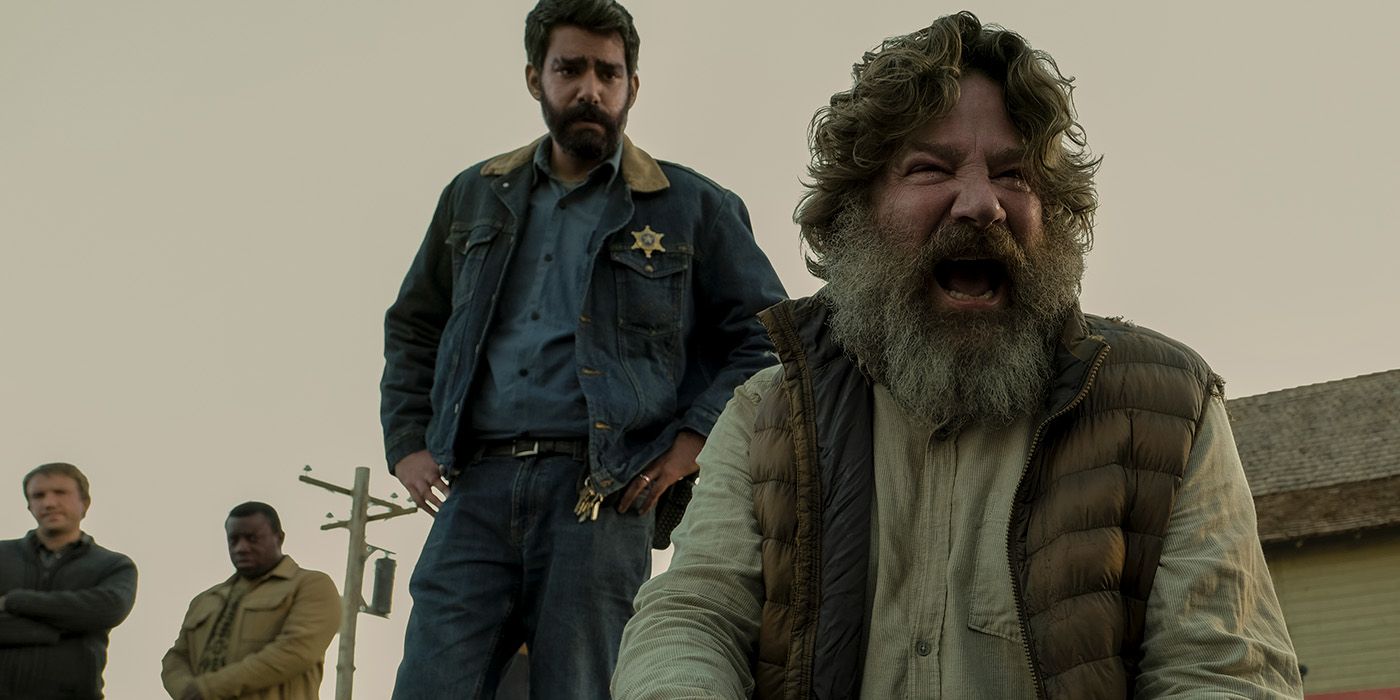 Creator/director Mike Flanagan opens up about how Midnight Mass is his favorite project of his career and how personal the story is to him. The horror miniseries centers on a small island community who find their isolated world rocked when the arrival of a mysterious priest brings miraculous events and frightening omens. The cast will feature the return of many frequent Flanagan collaborators, some of whom include Kate Siegel, Henry Thomas, Annabeth Gish, Robert Longstreet, Rahul Kohli, Samantha Sloyan, Alex Essoe and Michael Trucco, as well as Zach Gilford and Hamish Linklater in their first partnerships with the filmmaker.
Midnight Mass marks the latest collaboration between Flanagan and Netflix, with the streaming platform having acquired his 2016 thriller Hush ahead of its South by Southwest premiere and Before I Wake after original distributor Relativity Media filed for bankruptcy. The two would properly begin working together with Flanagan's adaptation of the Stephen King novel Gerald's Game, which received very positive reviews from critics and audiences in 2017, followed by the 2018 acclaimed miniseries The Haunting of Hill House loosely based on Shirley Jackson's novel of the same name. Midnight Mass was announced to be in development ahead of production starting on the second installment in his anthology series, The Haunting of Bly Manor.
Related: Midnight Mass Doesn't Need To Connect To Bly Manor To Be Great
Just ahead of the first trailer debuting for the series, Flanagan took to Twitter to share a letter he wrote regarding Midnight Mass. Citing it as his "favorite project so far," the filmmaker also described how much of his own life is tied to the series and teasing the themes it will explore. Read Flanagan's heartfelt letter below:
Click here to see the original post
Whether bringing the works of Stephen King to life, putting a Blumhouse franchise back on track or diving into the realm of gothic classics, Flanagan has frequently infused personal touches on his range of projects. It is interesting to see the filmmaker address his sobriety as one of the biggest connections to the series for him as it is a subject he has explored in both Doctor Sleep and The Haunting of Hill House to much acclaim from critics and audiences alike. As well as Ewan McGregor and Oliver Jackson-Cohen tapped into the very real struggle of varying addictions with their performances, Flanagan's writing and directing were just as instrumental to keeping these depictions authentic.
It's also interesting to see Flanagan tease that Midnight Mass will explore the horrors born from human nature just as much as those of the supernatural variety. At a time in which many are struggling to rebuild the sense of community, the filmmaker's promise of a more hopeful approach to the theme does establish a sense of intrigue as to how relevant the themes of the series will feel. Only time will tell when Midnight Mass hits Netflix on September 24.
More: Every Haunting Of Bly Manor Cast Member Returning For Midnight Mass
Source: Mike Flanagan/Twitter