Modded Oblivion In 4K Is a Taste Of How Elder Scrolls 6 Could Look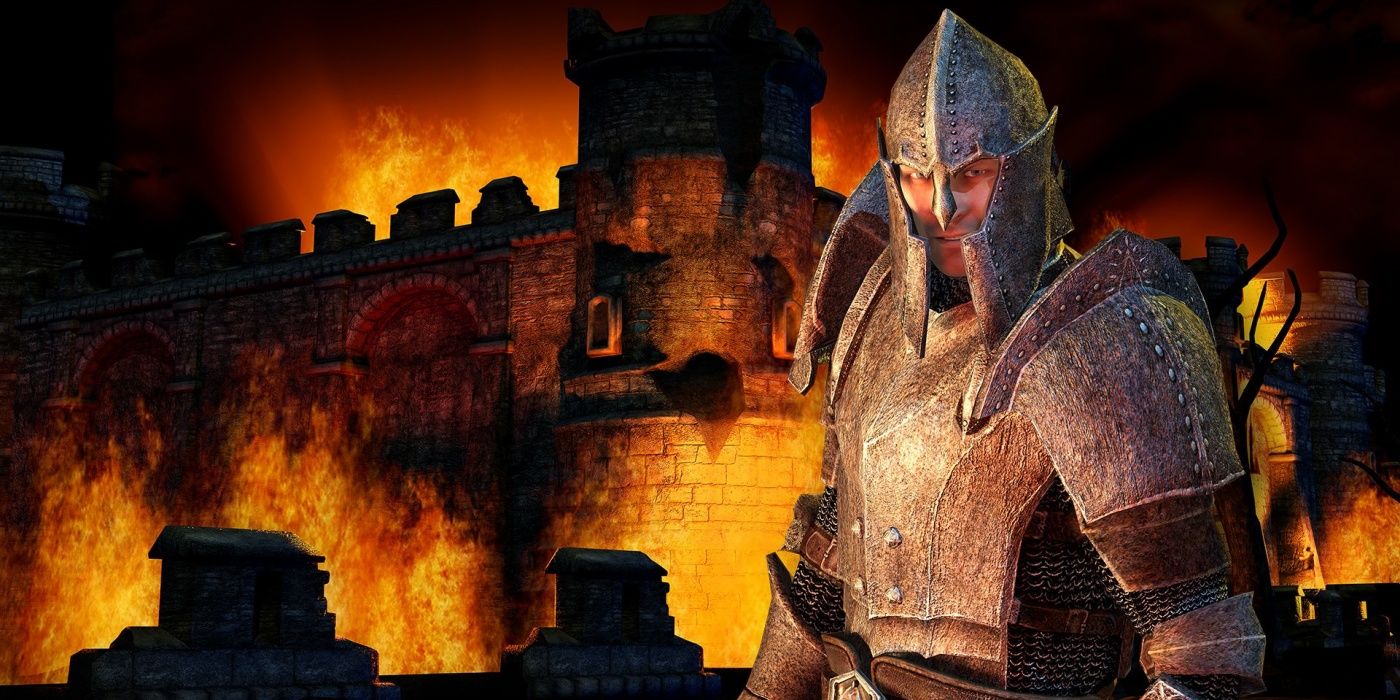 Digital Dreams' new The Elder Scrolls IV: Oblivion video showcases a modded version of the game running at 4K with ray tracing enabled, offering a tease of the possibilities with regards to The Elder Scrolls VI. Modded game footage shown off by YouTube channel Digital Dreams continues to impress, with one recent video, in particular, unveiling a look at Assassin's Creed Odyssey running in 8K on an RTX 3090.
Previously the YouTube channel, which specializes in mods and emulation, treated viewers to an impressive glimpse of Red Dead Redemption 2 with stunning 8K and ray-traced visuals. It bordered on photorealism, truly highlighting the sheer amount of detail that Rockstar Games injected into the base experience. The same holds true for Digital Dreams' 8K video of The Witcher 3: Wild Hunt. Now an even older open-world adventure has received extensive modding work that fans won't want to miss.
Related: The Witcher 3 Stuns With 8K Visuals & Ray Tracing Reshade
YouTuber Digital Dreams (via Wccftech) recently uploaded a 4K "Oblivion Remastered" video. This "Ultra Modded" behemoth boasts more than 200 PC mods, including the Raytracing Beyond All Limits reshade. Sure, The Elder Scrolls IV: Oblivion still shows its age in many respects; however, the multitude of enhancements unleashes a much smoother image quality that manages to elevate everything from the foliage and skybox to the lighting and other fine details. Weather and time of day effects stand out in their own right, too, with sunset lighting and red skies especially taking center stage. See all of the above and more in the Digital Dreams video linked below:
Since Bethesda Game Studio has yet to share even cursory details about its plans for The Elder Scrolls VI, there's no way of knowing what recent advancements in technology will be used to build the undoubtedly massive open world. But perhaps that much will become clearer once the studio begins to unveil more about 2022's eagerly-awaited Starfield.
Bethesda officially unveiled The Elder Scrolls VI during E3 2018, news accompanied by a roughly 40-second teaser trailer. Since then, developers have continued to reiterate that this new adventure is still years out from release. In the meantime, Elder Scrolls faithful can prepare for another re-release of Skyrim via the Anniversary Edition that arrives on November 11, 2021.
Next: Another Skyrim Rerelease Isn't Promising For Elder Scrolls 6
Despite its announcement a couple of years ago, The Elder Scrolls VI still lacks launch details.
Source: Digital Dreams/YouTube via Wccftech