New Shang-Chi TV Spot Shows Wong Using Portals Against Abomination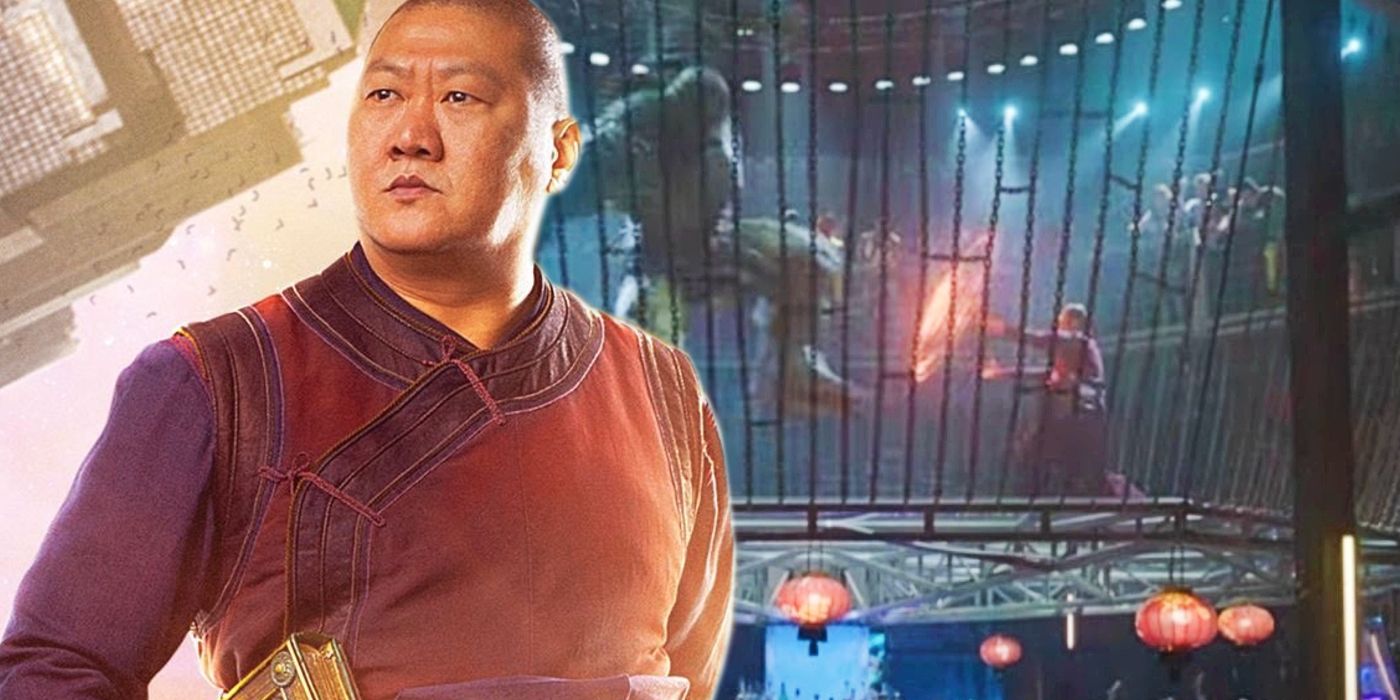 A brand new Shang-Chi and the Legend of the Ten Rings TV spot shows Wong (Benedict Wong) using his ability to conjure portals during his fight with Abomination. In an unexpected turn of events, the sorcerer shows up in the upcoming Marvel Studios blockbuster despite him not being announced as a member of the cast. Nonetheless, Wong's involvement is welcome, especially since the movie will show him using his magic during a caged fight.
With the release of Shang-Chi and the Legend of the Ten Rings only a week away, Marvel Studios is continuing to push its marketing. The movie will have a theatrical debut with a 45-day separation from its Disney+ premiere. This is after Black Widow's controversial hybrid scheme that simultaneously dropped the Scarlett Johansson film on the streaming platform with Premier Access during its big screen rollout. In terms of narrative, there are several things to look forward to in Shang-Chi and the Legend of the Ten Rings. Aside from the introduction of a brand new hero, it will mark the arrival of the real Mandarin, also named Wenwu (Tony Leung), who has been updated to be Shang-Chi's father.
Related: Who Is Shang-Chi? Marvel's New Asian Superhero Explained
While Shang-Chi and the Legend of the Ten Rings will be a largely separate narrative, with new characters set to debut, it will also feature a familiar face in Wong. Trailers for the movie have featured him engaging in a caged battle with the Abomination. The marketing has been clever to only show brief snippets of this scene, but a new TV spot released by Marvel shows the sorcerer conjuring portals as his fighting tactic. Watch the video below:
This seems like a go-to move for Wong as he used it before in Avengers: Infinity War. During Ebony Maw and Cull Obsidian's initial arrival on Earth to collect the Time Stone, Iron Man (Robert Downey Jr.) teams up with Doctor Strange (Benedict Cumberbatch) and his fellow sorcerer. Unfortunately, Bruce Banner (Mark Ruffalo) couldn't get the Hulk to show up, leaving the rest to scramble against Thanos' (Josh Brolin) minions. At one point in the fight, Wong opens up a portal to unexpectedly transport Cull Obsidian to Antarctica. In Shang-Chi and the Legend of the Ten Rings, however, he uses it to aim Abomination's punch back at him.
Wong seems to be fairly busy in the Marvel Cinematic Universe at this point. Aside from Shang-Chi and the Legend of the Ten Rings, he's also confirmed to appear in Spider-Man: No Way Home. In the recent trailer for the Jon Watts-directed film, he serves as a voice of reason, cautioning Doctor Strange not to cast the dangerous spell to help Peter Parker (Tom Holland). After that, Wong's also expectedly involved in Doctor Strange in the Multiverse of Madness where he will likely continue his role as an ally to the MCU's future Sorcerer Supreme.
More: Where You Know Shang-Chi's Actor Simu Liu From
Source: Marvel Entertainment