No Time To Die: Why Madeleine's Spectre Betrayal Has To Be A Bond Fakeout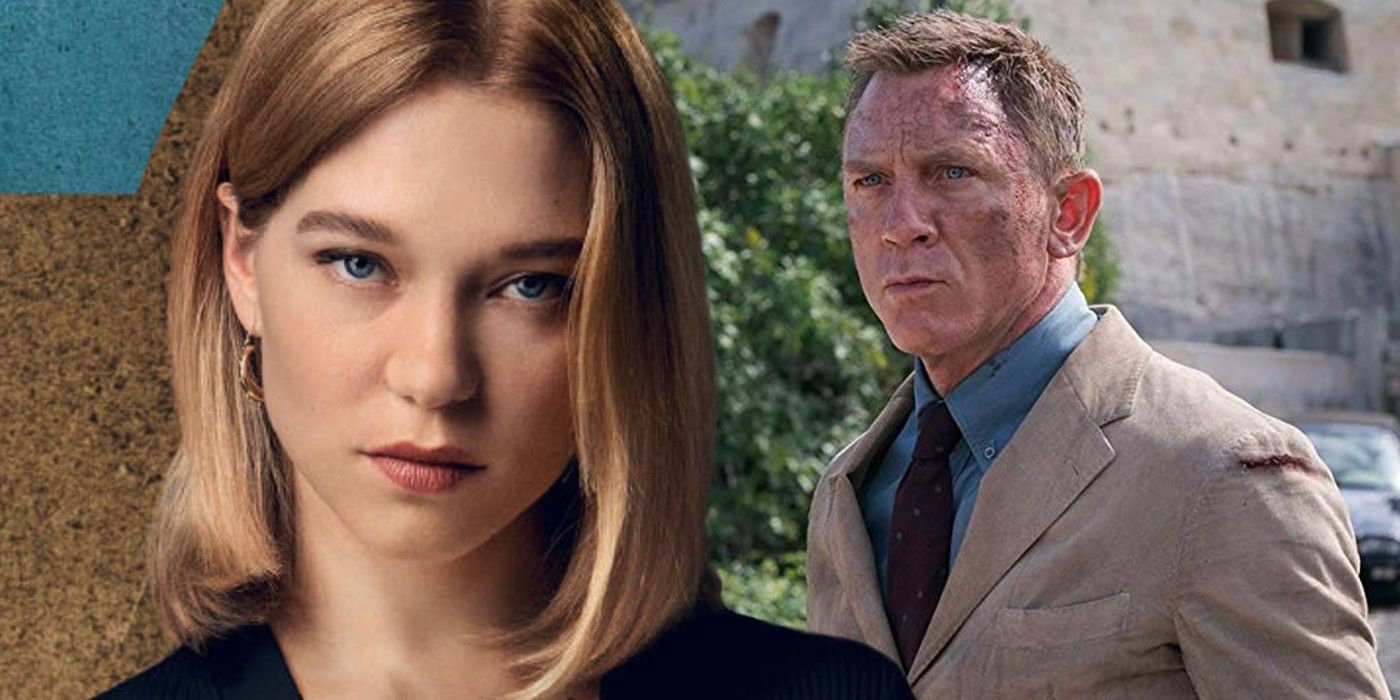 No Time To Die keeps telling us that Léa Seydoux's Madeleine Swann will betray Daniel Craig's James Bond is his final chapter, but the trailers must be lying. Suffering over a year's worth of delays, it's been a long time since James Bond fans got their first glimpse at No Time To Die, 007's 25th official big screen outing. In that initial trailer, Bond is retired in Italy with Swann, but their idyllic European life is, predictably, interrupted by shady assassins. The footage showed a prickly exchange between lovers, as Bond accused Madeleine of being a double agent. The footage also teased some kind of connection between her and Rami Malek's new villain - Lyutsifer (get it?) Safin - while subsequent details have suggested Safin, a former SPECTRE assassin, targeted Swann when she was a child.
New No Time To Die story details double down on Madeleine Swann being a wicked femme fatale. A clip aired behind closed doors at the recent CinemaCon event expands on the trailer scene where Bond accuses Swann of betraying him. In this footage, one of the would-be assassins refers to Swann as a "daughter of SPECTRE" and Bond's lover receives a phone call during the chase. The villain on the other end pays tribute to Madeleine's "sacrifice" and says her father would be proud. This is enough for Bond to assume he's been duped, but should he (and the audience) be so quick to judge?
Related: Lea Seydou's No Time To Die Return Breaks A Major Bond Girl Tradition
Taking the No Time To Die footage at face value, Madeleine Swann has sold Bond out, keeping tabs on the spy and reporting back to his enemies, leaving James broken and jilted in the face of utter heartbreak. But this is exactly what Daniel Craig's Bond went through with Vesper Lynd in Casino Royale.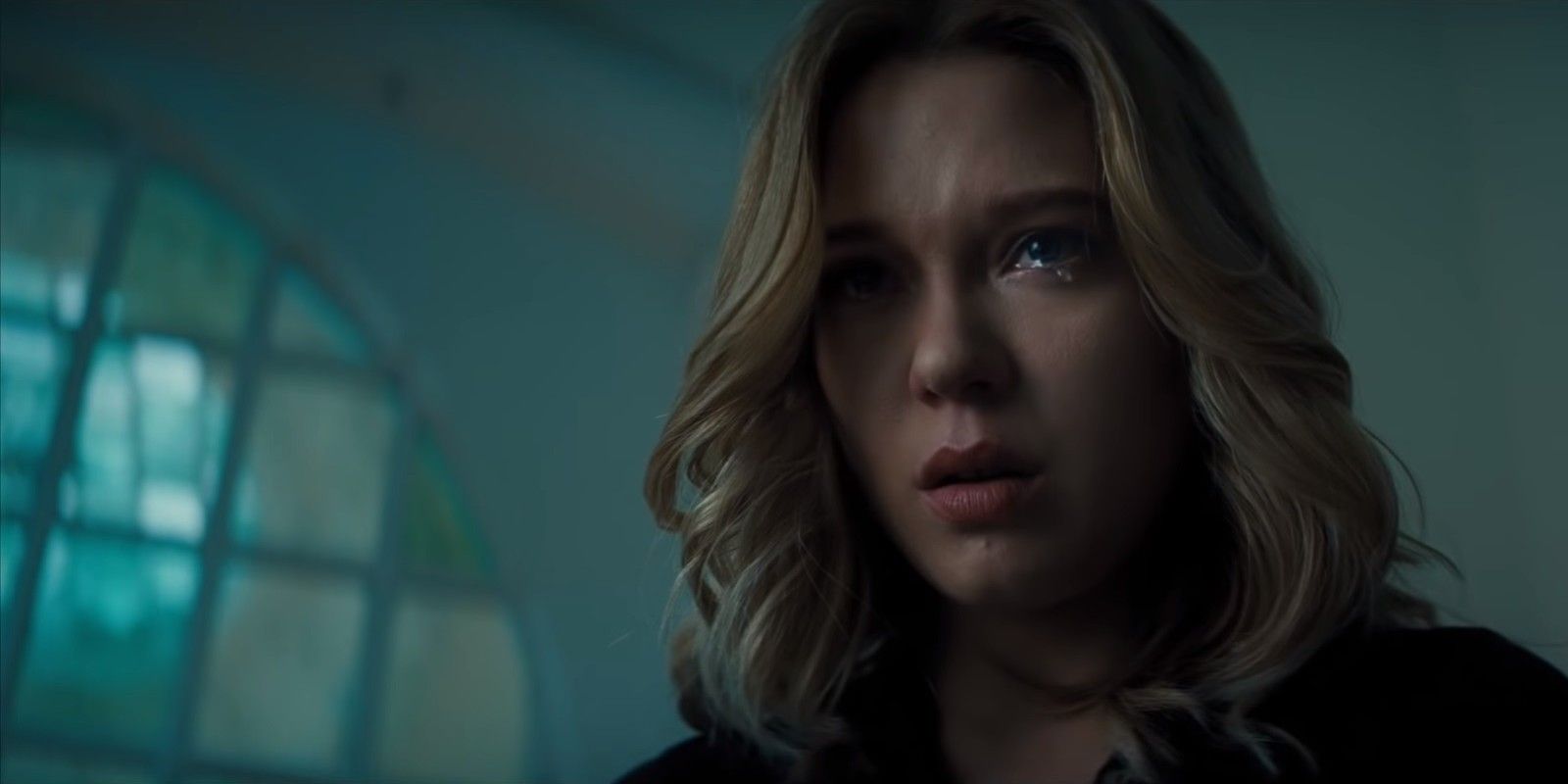 Though Bond's current incarnation has enjoyed many a sexual dalliance, Eva Green's Vesper was the only woman he truly loved before Madeleine. 007 has been carrying the scars of Vesper's demise throughout his 5 movies thus far, and only learned to love again in 2015's Spectre. Before her death, Vesper betrayed Bond and was revealed as a double agent coerced into working for Quantum (the James Bond franchise's pre-2013, copyright-friendly version of SPECTRE). If Swann also lied to Bond, and also unwillingly worked for SPECTRE, No Time To Die would merely be retreading old ground.
As such, it's probably safe to cut Madeleine Swann a break. Her father's (Mr. White) ties to Blofeld are well-documented, and there are evidently dark parts of Swann's backstory Bond hasn't been made aware of. But in order to avoid Swann becoming a carbon copy of Vesper Lynd, we can assume Léa Seydoux's character has not been conspiring with James Bond's enemies. She's genuinely in love with Britain's best spy, and hasn't betrayed his trust - even if she didn't share every skeleton in her closet.
This would surely be a more satisfying conclusion for Daniel Craig's James Bond arc. If Madeleine Swann is simply Vesper Lynd all over again, then the moral of No Time To Die is, rather glumly, that Bond can't trust anyone. He'll never fall in love, women want to kill him, and romance is dead forever. But if Madeleine's feelings are true and that real problem is Bond's inability to trust people, then No Time To Die allows 007 to grow beyond his lingering grief and suspicion to enjoy a bright future with Madeleine... if both of them survive, that is.
More: Every James Bond Movie Tradition & Rule No Time To Die Is Breaking