Olympic Gold Medalist Welcomed Home By Toss a Coin to Your Witcher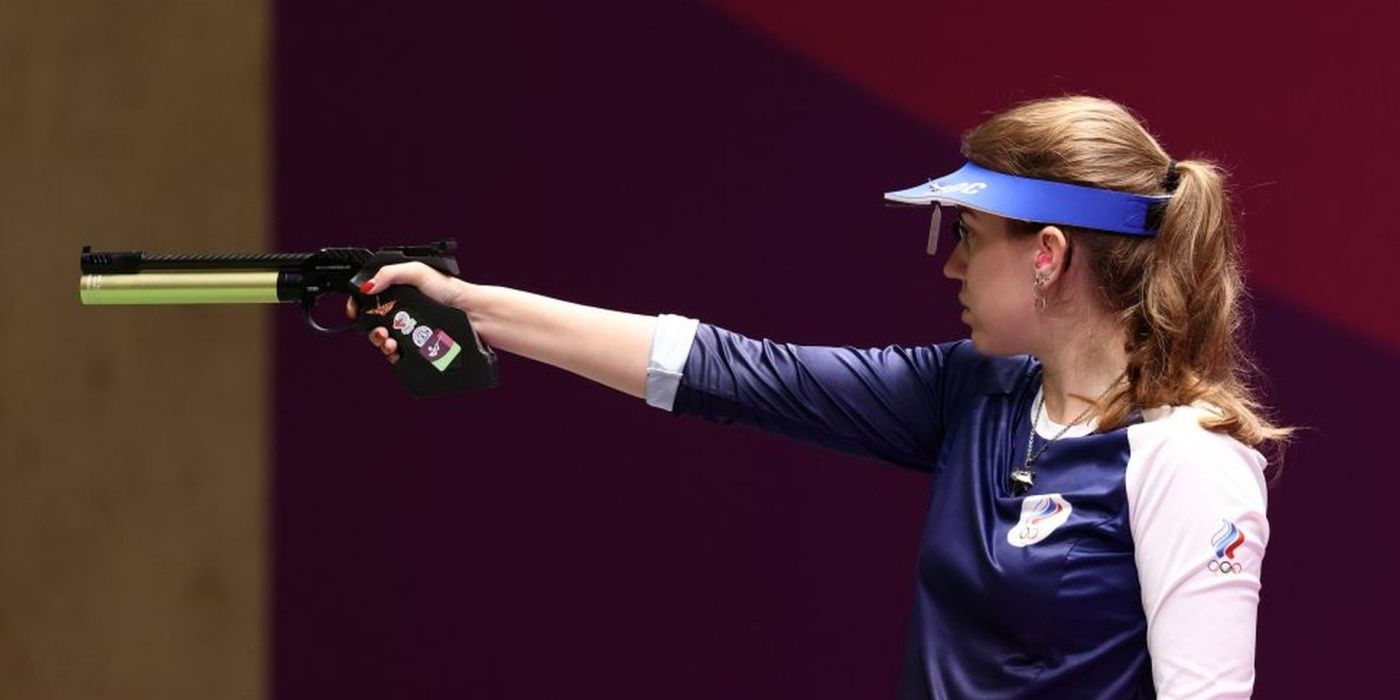 Upon returning home from the Olympic Games Tokyo 2020, Gold Medalist Vitalina Batsarashkina received a warm welcome to the tune of "Toss a Coin to Your Witcher" - the song sung by Jaskier in Netflix's The Witcher series. Batsarashkina's love of the The Witcher franchise is widely known, given that she wore a Wolf School medallion during the 10m air pistol competition at the Rio de Janeiro 2016 Olympic Games.
The 2020 Olympic Games in Tokyo saw the Russian sports shooter make headlines in gaming circles once again several days ago. While Batsarashkina competed with a Witcher medallion around her neck, it did not feature the Wolf School iconography emblazoned upon it. Instead, as noted by eagle-eyed fans, the Olympic athlete donned the Cat School medallion this time around, paying homage to the amulet that Ciri wears in Andrzej Sapkowski's books and CD Projekt Red's The Witcher 3: Wild Hunt. It seems fitting, then, that a Witcher-inspired celebration greeted Batsarashkina when she returned home.
Related: The Witcher 3's Super-Detailed Novigrad Explained By CD Projekt Red
CD Projekt Red developer Paweł Panasiuk recently shared a video of the greeting Vitalina Batsarashkina received when she returned to Russia following her Gold medal victory at the Olympic Games. A crowd of people gathered around while a choir sang their rendition of "Toss a Coin to Your Witcher" from the Netflix live-action show. Twitter user Simon Sayz pointed out that it was an Omsk folk choir who covered the song for the Olympic Gold medalist's welcome home celebration.
The 2020 Olympics featured quite a few video game references. In addition to Vitalina Batsarashkina donning Witcher-inspired paraphernalia, United States beach volleyball player Kelly Claes mentioned she played Marvel's Spider-Man during her downtime at the games. Plus, The Parade of Nations on July 23 entertained onlookers with orchestral renditions of popular video game tunes.
Nintendo conspicuously sat out during the games, though a report from Japanese publication Shukan Bunshun claims the publisher played an integral role in the opening ceremony's early planning stages. Apparently, a leadership shuffle and disagreements over cut content culminated in Nintendo backing out of said plans at the last minute. As of writing, however, the company has yet to corroborate as much.
Next: The Witcher 3 Has A Very Rare Encounter That Was Found After 600 Hours
The Witcher's second season hits Netflix on December 17; The Witcher 3: Wild Hunt is out now on Nintendo Switch, PC, PS4, and Xbox One.
Source: Paweł Panasiuk/Twitter