Oscar Isaac Asked Ethan Hawke To Be In Moon Knight In A Coffee Shop
Ethan Hawke reveals the story of how he met Oscar Isaac for the first time in a coffee shop and was asked by the Moon Knight star to join the series. The Marvel Comics character first debuted in 1975's Werewolf by Night No. 32 and was created by Doug Moench and artist Don Perlin. Marc Spector is a former boxer, Marine, CIA operative and mercenary who is betrayed by his employer and left for death, only to be saved by Egyptian moon god Khonshu in exchange for becoming his avatar on Earth, resulting in Spector's superhuman abilities and becoming the crime fighter known as Moon Knight.
After a failed attempt by Marvel Studios to develop a series adaptation for the character in the mid aughts, the decision was made to develop a project for Moon Knight set in the Marvel Cinematic Universe, with Guardians of the Galaxy writer/director James Gunn even pitching a film at one point though not committing due to a lack of time. Development on the Disney+ series was officially confirmed in 2019 with The Exorcist alum Jeremy Slater set as the head writer and Isaac entering talks to star in October 2020 before officially signing on the following January. Following COVID-19-related delays, production officially began on Moon Knight in Budapest in April and is currently ongoing.
Related: Why Mephisto Could Be Introduced In Moon Knight
While promoting his new graphic novel Meadowlark: A Coming-of-Age Crime Story on Late Night with Seth Myers, the conversation eventually turned to Hawke's role in Disney+'s Moon Knight series. Though keeping mostly mum about the series' details, the Oscar nominee revealed the story of how a neighborhood coffee run led to him meeting Isaac and how their conversation resulted in Hawke joining the show. See what Hawke had to say below:
"Well, I heard about it from Oscar Isaac, who lives like, you know, three blocks down the street from me in Brooklyn. I was at a coffee shop. He came up to me, he's like, 'Hey, I really liked The Good Lord Bird.' I was like 'Hey, cool, I really like your work. You're amazing.' He's like, 'Hey, want to be in the Moon Knight with me?' I was like, yeah. So, it happened the right way, you know?"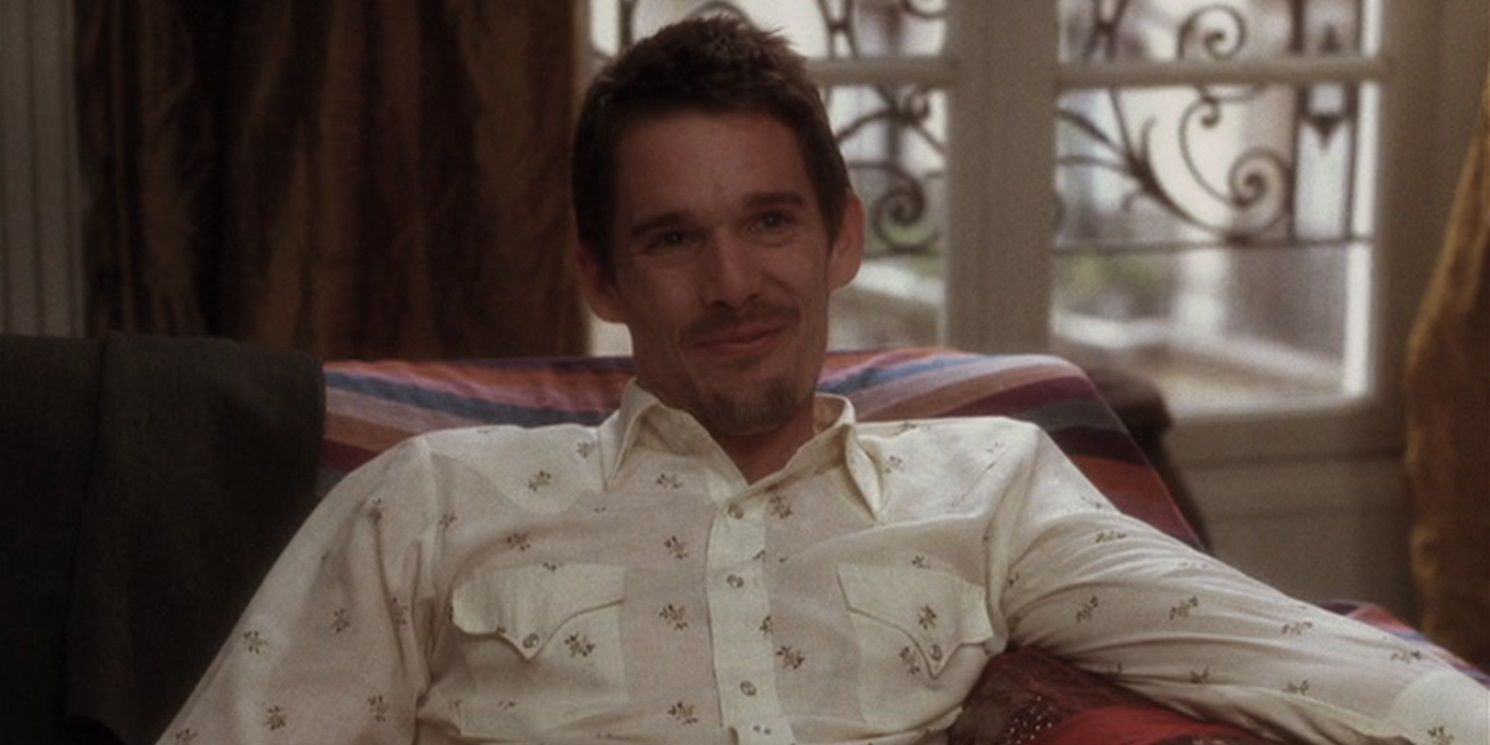 Given the reputation Marvel Studios has acquired over the years for their intensive and secretive casting processes for its projects, Hawke's story marks an interesting change of pace for an actor joining an MCU project. Undoubtedly the four-time Oscar nominee still underwent plenty of meetings with Slater and Marvel execs before officially beginning talks to star in Moon Knight, but the fact it all began with two neighbors bumping into each other at a coffee shop is a pretty unique story. Additionally, the admiration the two had for each other even prior to meeting and partnering for the series is pretty heartwarming for fans of both actors.
It should be interesting to see how that admiration is carried into their performances in Moon Knight. With Isaac set as the titular hero and Hawke attached as the still-unknown villain of the series, they will certainly be at odds with one another narratively, but it will be interesting to see how the two play off of each other in the scenes they have together. Only time will tell when Moon Knight premieres on Disney+ early next year.
More: All 13 Marvel TV Shows Releasing After Loki (& When)
Source: Late Night with Seth Myers