Outer Banks Cast Reveal How They Filmed The Alligator Fight Scene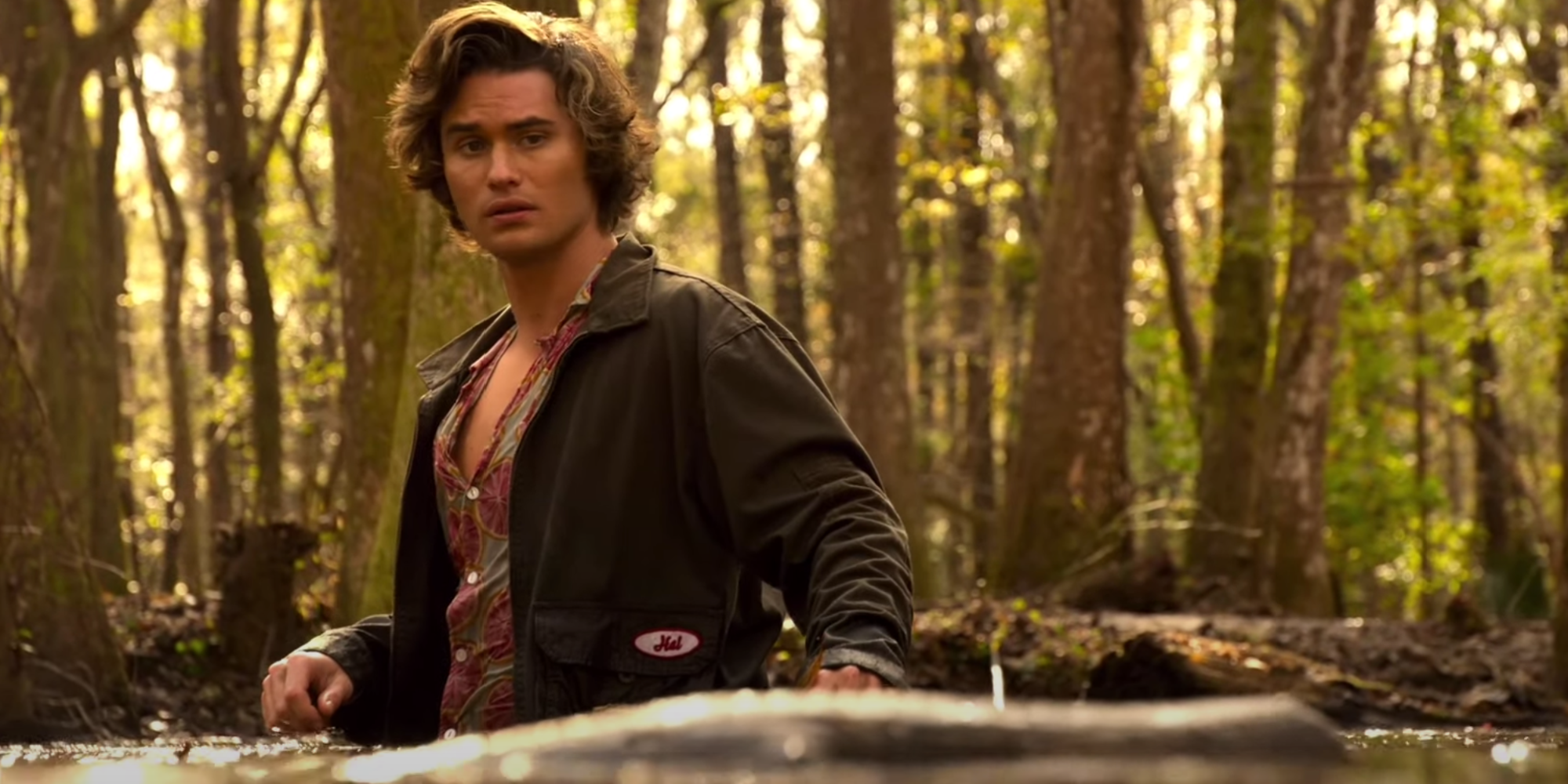 Netflix's Outer Banks cast reveals behind-the-scenes secrets of filming John B's fight scene with an angry alligator. The hit series is set on North Carolina's scenic coastal island, Outer Banks, where a stark division of classes exists. Outer Banks follows the Pogues, a group of lower-class teens, as they go head-to-head with Kooks, the area's upper crust, while on the hunt for an ancient treasure.
The show's main cast is Chase Stokes as John B, Madelyn Cline as Sarah Cameron, Madison Bailey as Kiara, Rudy Pankow as JJ, and Jonathan Daviss as Pope. All five stars were back for season 2, which premiered on July 30. Also returning to the sophomore installment was the series' penchant for blood-pumping action scenes. From close call car chases to tense tumbles with vicious swamp alligators, each episode exudes excitement.
RELATED: How Outer Banks Season 2 Sets Up A Kiara & JJ Romance
While speaking with MTV News, the core cast revealed how exactly John B's tumble with an alligator was filmed. Pankow brought up the scene as one of the wildest moments in season 2, citing the fact that his character JJ urged John B not to go up against a gator. From there, the rest of the cast joined in, with Cline spilling the more technical aspects of shooting the scene: "They had the gator on rotisserie, so Chase was coming up, like, fifty percent of the time."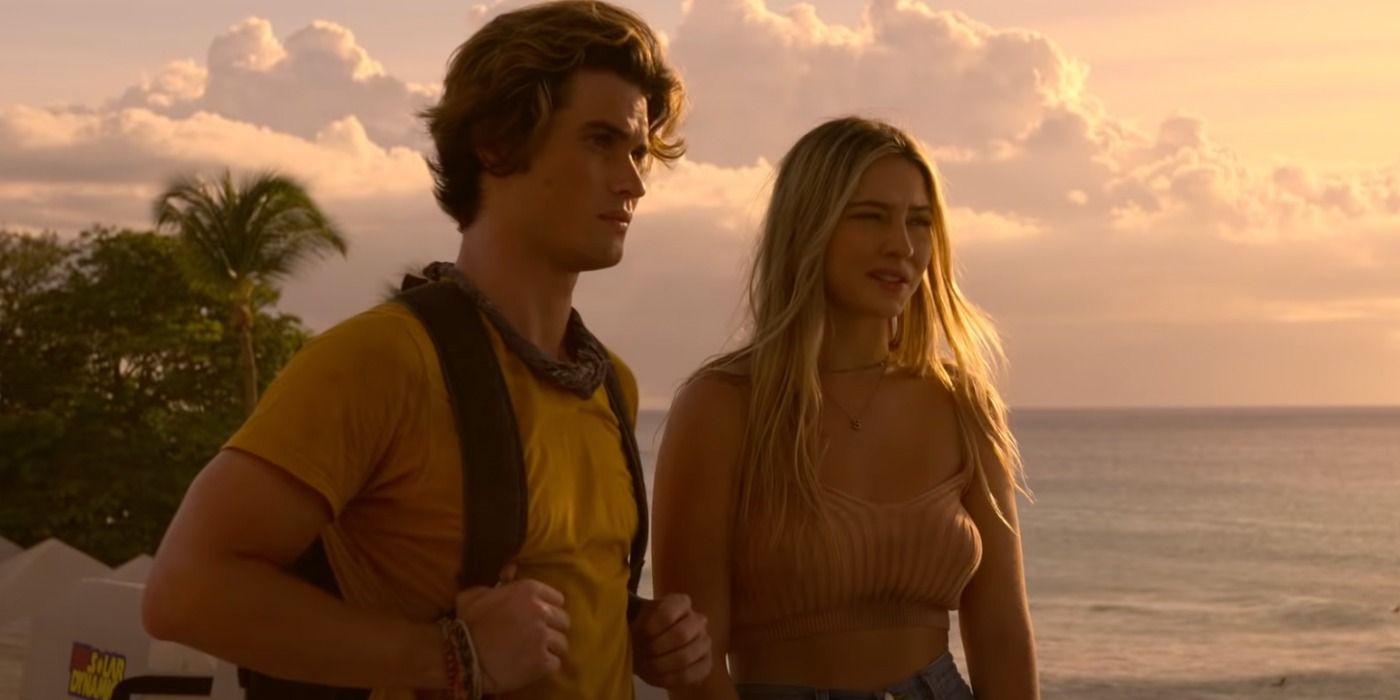 As viewers will recall, John B was up and down in his watery wrestling match with the beast. Recalling the fact that the fake alligator was on a rotisserie-like rig made the cast giggle during their virtual interview. It spins Stokes was spinning around with it. However, the memories weren't all lighthearted. Cline said that at one point while filming the rumble, she thought Stokes was actually hurt. In the scene, Sarah saves John by stabbing the alligator with a knife. While filming, things didn't go totally as planned.
During the long shoot filming in the water, Cline said that she thought she had accidentally stabbed Stokes at one point. Even though she had a prop knife made of rubber, the actress thought she had hurt her on and off-screen love interest. She stopped production to check in on Stokes, who was submerged underwater. Fortunately, he was totally fine and didn't even realize that the cameras had stopped rolling.
John B limped away with a mere leg puncture wound, which was never really given any proper medical attention. Of course, the Pogues had a lot on their mind between the Royal Merchant's gold and the Cross of Santo Domingo. Season 2 races by like a speedboat that rarely anchors for a breather. The nonstop action is a major reason why the second season is so easy to binge, though it's the still moments where audiences get to revel in the Pogues' electric chemistry that really makes Outer Banks a story worth watching.
NEXT: Outer Banks Season 2 Ending Explained
Source: MTV News