Oxenfree 2: Lost Signals Is Coming To PlayStation 4 & 5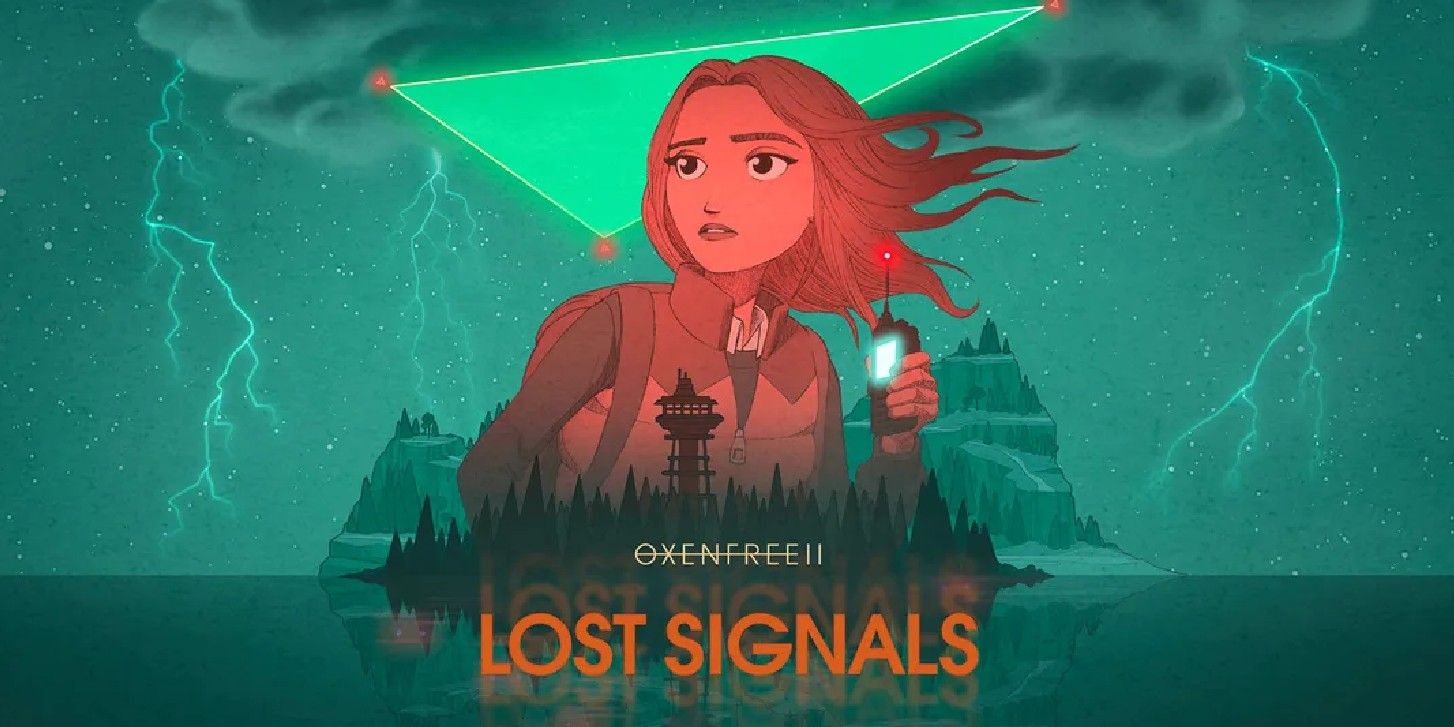 Developer Night School Studio has announced that Oxenfree 2: Lost Signals will be releasing on PlayStation 4 and 5 as well as Nintendo Switch and PC. The game is the highly-anticipated sequel to Oxenfree, a supernatural indie adventure that has captured the hearts of thousands of players since its launch in 2016.
Oxenfree is widely regarded as one of the most successful indie titles of all time, and received Nintendo Switch and mobile ports following its release on PC, Xbox One, and PlayStation 4. The game follows the main character Alex who, along with her friends, accidentally opens a ghostly rift. The news of a sequel came as a surprise to fans of the original, as Night School Studio kept the reveal under wraps until earlier this year. Oxenfree 2 will feature the new protagonist Riley on a mysterious island named Camena, and was announced for PC and Nintendo Switch. Oxenfree 2: Lost Signals was announced with a teaser trailer during Nintendo's 2021 Indie Showcase event.
Related: Oxenfree 2: Lost Signals Surprise Announced For 2021 At Nintendo Showcase
In a new PlayStation Blog post, Oxenfree 2's co-writer Adam Hines has not only revealed the game will be coming to both PlayStation 4 and PlayStation 5, but has also shared new details on what fans can expect from the story. The blog reveals new information about Riley, a research assistant sent back to her hometown Camena, which has been suffering from "unnaturally occurring electromagnetic waves." The phenomenon has interfered with "electrical and radio equipment around the small coastal town," turning off televisions and causing havoc for the navigational equipment on board planes. Riley will be older than the protagonists of the first game, and is described as "grappling with the repercussions of post-adolescence." According to Hines, the PlayStation release of the game is due to "popular demand," though a launch date has not yet been announced.
Oxenfree 2: Lost Signals is already sounding like a worthy successor to the original game, and will continue to explore the supernatural themes introduced in Oxenfree. The sequel will also include some of the gameplay features the first game is known for, such as the conversation system and the radio, which will once again be able to pick up on supernatural signals. The first game shone as a coming-of-age story, but Riley being older than the first game's protagonists could mean players can expect more mature themes, though this hasn't been confirmed.
The PlayStation reveal trailer for Oxenfree 2: Lost Signals is almost identical to the one shown during the Nintendo Indie Showcase, though there is one notable difference. While the Nintendo trailer shared a release window of 2021, the PlayStation trailer merely says the game is coming soon. It's possible that the game could be a timed Nintendo Switch console exclusive before heading to PlayStation sometime after 2021. With a Switch and Steam release due this year, it's expected that more will be revealed on Oxenfree 2: Lost Signals in the coming weeks.
Next: Oxenfree 2: Lost Signals - Who is Riley?
Source: PlayStation/YouTube, PlayStation Blog